Alligator attacks in Florida represent the majority of alligator-related incidents nationally, but they're still exceedingly rare occurrences. From 1948 to November 2021, Florida's conservation commission reported 442 unprovoked alligator attacks and 14 fatalities statewide. People should be aware of safety signs in fishing and swimming sites where alligators may reside to stay safe. We've assembled this handy guide to cover the realities of alligator attacks in Florida, where they're most likely to occur, and how to be prepared should you encounter one of these creatures.
Where Do Alligator Attacks Happen in Florida?
While alligators make their homes throughout the coastal wetlands in the Southeast United States, the most concentrated populations are in Florida and Louisiana. Each state has more than one million alligators, which can make a home in practically any body of water. Ponds, canals, lakes, swamps, and rivers are home to these giant reptiles.
Zooming in on Florida, Lake Jesup claims the title of the most alligator-infested lake. Lake Jesup lies in Central Florida, the heart of Seminole County, covering approximately 16,000 acres of open water and marshes. The Florida Fish and Wildlife Conservation Commission reports about 13,000 gators have made Lake Jesup their home. Again, alligator attacks in Florida or anywhere else are exceedingly rare, but the chances are higher where there are more.
What to Know About Alligator Attacks
While attacks are rare, it's essential to know a few things about alligator behaviors and steps you can take to avoid unprovoked bites.
First, alligators have a natural fear of humans and most will retreat if someone comes near. They don't perceive humans as a threat or food, so they'll typically head elsewhere if they encounter one. However, they're more interested in humans if they're being fed by one – which is why it's illegal in many states to give alligators food.
Second, alligators will only attack if they feel trapped or threatened. If a human is in the water with a gator, though, they may perceive it as infringing on their safety. It's common knowledge in Florida to assume that you may be sharing space with an alligator anytime you go in the water. Splashing may attract attention, and if it sees something smaller and weaker, the gator may go for it.
It's best to remain at a safe distance of at least 30 feet away from an alligator if you spot one. Gators rarely chase after humans, but these giant lizards can run up to a bewildering 35 miles per hour in short bursts.
In the event that a gator chases you, run in a straight line as fast as possible. If an alligator reaches you, poke at the eyes and generally strike it around the head. You can also cause an alligator to gag by shoving an object down its throat – as it's trying to dislodge the jam, you'll have time to get away.
How Often Do Alligator Attacks Happen?
According to Florida's conservation commission, a person has a 1 in 3.1 million chance of being seriously injured in an unprovoked alligator attack. These animals rarely go after humans, and the large majority of what attacks occur are simply the result of chance encounters.
Recent Attacks
In 2022, four reported fatalities occurred from alligator attacks. They all took place in the summer season, as gators are known to be more active when the weather is warm. Each of these victims was either walking, standing near, or had fallen in a body of water infested with alligators. Two of them had fallen into the water, and their splashing alerted the beasts to their presence.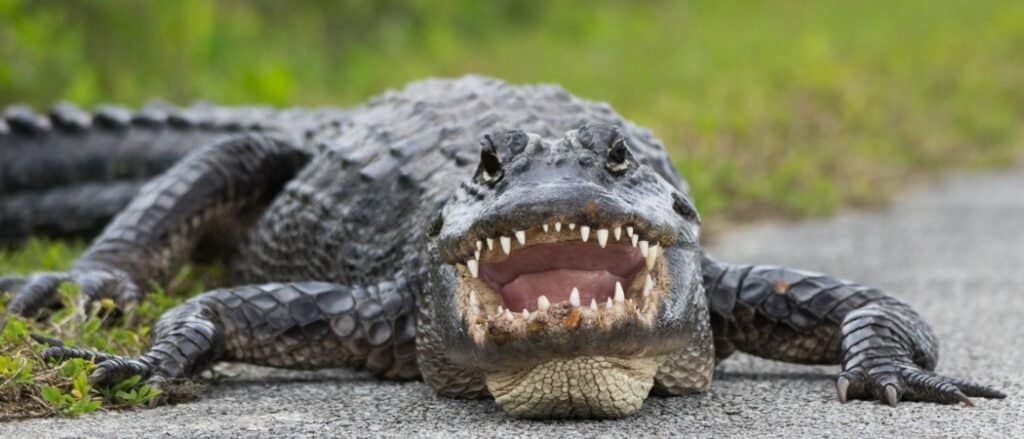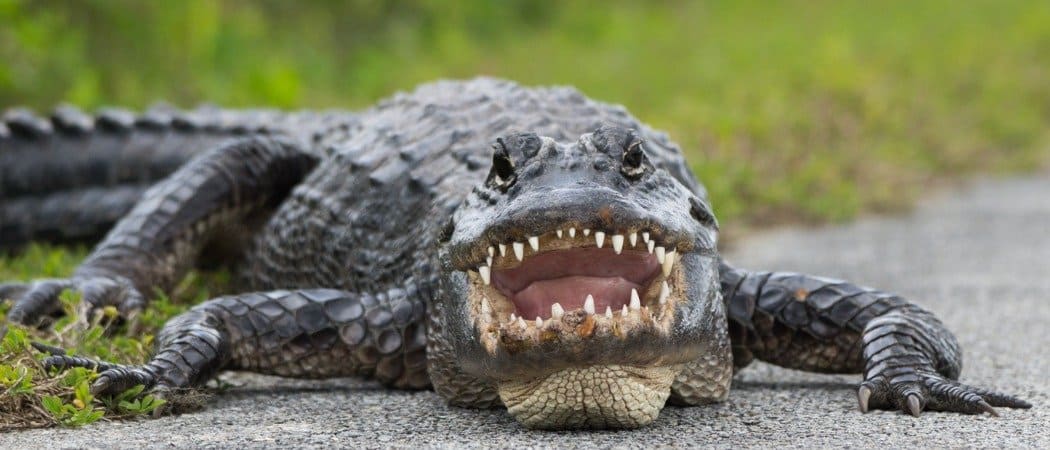 Up Next:
The photo featured at the top of this post is © Chad Robertson Media/Shutterstock.com
---
FAQs (Frequently Asked Questions)
Where are the most alligator attacks in Florida?
Lake Jesup has the highest population of alligators in Florida. While attacks are rare, the marshland's expansive waters make it more likely for an unprovoked alligator attack to occur than in other locations.
What part of Florida has no alligators?
There's a well-known turn of phrase in Florida that if the water is more than two inches deep, it's safe to assume it's crawling with alligators or venomous snakes. However, there are a handful of Central Florida waterways that – at least seasonally – aren't occupied by gators.
Do all lakes in Florida have alligators?
Practically all lakes and water sites in Florida host a score of alligators. The limited visibility, warm temperatures, and plentiful prey in these environments make them an ideal home for these giant lizards.