Key Points:
Lake Minnetonka is located in Hennepin County, Minnesota.
The lake traces back to approximately 8,000 BCE when indigenous natives migrated to the region.
Lake Minnetonka holds a deep cultural and historical heritage, dating back thousands of years to its earliest inhabitants.
Do you know Hennepin County's deepest lake? Nestled away in picturesque Hennepin County lies a hidden treasure – Lake Minnetonka. This stunning lake isn't just any old water body. It stretches to depths of 113 feet, making it the official deepest lake in the county. The lake boasts a massive 14,528 acres and 125 miles of shoreline. It provides the right playground for swimmers, anglers, and boaters. It's the perfect spot for fishing, wakeboarding, water skiing, and tubing.
For boating enthusiasts, expect multiple marinas and yacht clubs peppered around the lake. It's not just about the water, either. You'll find charming communities scattered around the lake. They offer beach access, restaurants, parks, and shops. Public entry points are also available. Everyone can bask in the splendor of the deepest lake in Hennepin County. Join us as we explore the depths of Lake Minnetonka.
History of Lake Minnetonka Deepest Lake in Hennepin County
Lake Minnetonka, located in Hennepin County, has a rich history. It all started around 8,000 BCE when indigenous natives migrated to the region. In the following years, the region became home to the "Mound Builders" culture, known for constructing large land features for spiritual and ceremonial purposes. This culture peaked around 1,150 CE and ceased to exist by 1,500 CE.
Fast forward to the 1700s, Lake Minnetonka was inhabited by the Mdewakanton people, a subtribe of the Dakota Nation. While they mainly resided in the Minnesota River Valley, the Mdewakanton frequently visited Lake Minnetonka for hunting, fishing, and collecting maple syrup. One of their sacred places, Spirit Knob, was located on a peninsula near present-day Wayzata.
Lake Minnetonka, the deepest lake in Hennepin County, attracts visitors today. They come to soak in the rich history while enjoying the beautiful scenery and recreational activities.
Where is Lake Minnetonka?
The beautiful Lake Minnetonka lies about 16 miles west-southwest of Minneapolis, Minnesota. Spread over 14,528 acres. It should be no surprise that this lake is one of Minnesota's largest lakes. With 23 named bays and areas, this lake is surrounded by 13 incorporated municipalities and lies within Hennepin and Carver counties. A true paradise for local boaters, sailors, and fishermen, Lake Minnetonka offers the perfect mix of serenity and adventure.
Check Out Popular Activities and Attractions Around Lake Minnetonka
Lake Minnetonka is packed with exciting adventures and activities. This lake has something for everyone, from water sports to various recreational venues. Here are some of the most popular things to do on Lake Minnetonka:
1. Visit Excelsior
Excelsior is the perfect spot to visit on Lake Minnetonka. Strolling along the main street transports you to idyllic old-timey America. Once the region's crown jewel, the Excelsior Amusement Park, is long gone, you'll find an array of local shops, antique stores, and watering holes in its place.
But don't be fooled by the calm exterior. Excelsior is far from sleepy. It hosts some of the most beloved festivals in the area. From the iconic Fourth of July celebration to the quaint Apple Day in the Fall and the flourishing beer festivals in the spring, there is never a dull moment in this quaint town.
And speaking of the Fourth of July, if you're looking for the perfect spot to view the fireworks and lay out a blanket, Excelsior's two beaches and small carnival provide plenty of space. But the most heated debate in town is the battle of the ice cream parlors. Adele's and Lick's Unlimited are two perennial favorites, with locals fiercely loyal to their chosen shop.
Lick's Unlimited offers inventive flavors like cotton candy, turtle, and the ever-tempting chocolate-dipped waffle cone. Adele's drive-through specializes in creamy frozen custard with flavors that leave you smiling.
2. Visit Wayzata
Wayzata is a bustling hub of upscale restaurants and trendy socialites. Indulge in the all-too-charming Cov – a destination restaurant with a killer Saturday afternoon happy hour and stunning lakeside views. You won't leave hungry, for sure.
After an active day out, stroll to Wayzata Beach, an intimate space to paddleboard or test your sandcastle-building skills. There aren't too many people around so you can have the whole place yourself. And if you're interested in history, walk over to the local train station, once a beloved holiday destination for Minnesotans. Today, visit the small museum inside or count the goofy local business names on the model train circling outside.
Satisfy your sweet tooth at Woullet Bakery, serving the town's most delicious cupcakes and cakes. And don't forget about the festivals – Wayzata hosts everything from St. Patrick's Day and Cinco de Mayo to the Chilly Open. With something happening year-round, there's always a reason to visit one of Lake Minnetonka's crown jewels.
3. Driving Around Lake Minnetonka
Why limit yourself to boat tours when you can explore Lake Minnetonka by car? Enjoy the picturesque surroundings, flora and fauna, and the lake's hidden neighborhoods.
Lake Minnetonka is home to several prestigious neighborhoods in Minnesota, surrounded by lush forests and exotic wildlife. Explore every era of architecture, witness the beauty of changing leaves in fall, and catch a glimpse of fascinating local life. You can drive down Ferndale Road and discover some beautiful homes.
The landscape is scenic, and wildlife is on display. Rent a limo during the holidays for a light-viewing experience of the gorgeous homes and decorations in the area. While cruising the lake by car, stop at the local drive-ins and relish delicious treats with your family and friends. Make pit stops along the way and witness stunning lake viewpoints.
4. View Wildlife in Lake Minnetonka Area
Get your binoculars ready. Lake Minnetonka is home to different species of animals. Winter months bring sightings of coyotes casually strolling across the frozen lake (from a safe distance).
If you're visiting in the summer, keep your ears open for the Minnesota loon, as they are the state bird. These birds are considered "expert divers" since they can reach depths of 90 feet for a quick meal. Fun fact: they look awkward on land but are pretty slick in the water.
Need more wildlife? Walk around the lake to see deer, foxes, hawks, and owls. The red-winged blackbird is another common species in the area that you may recognize from their classic "conk-la-ree!" call.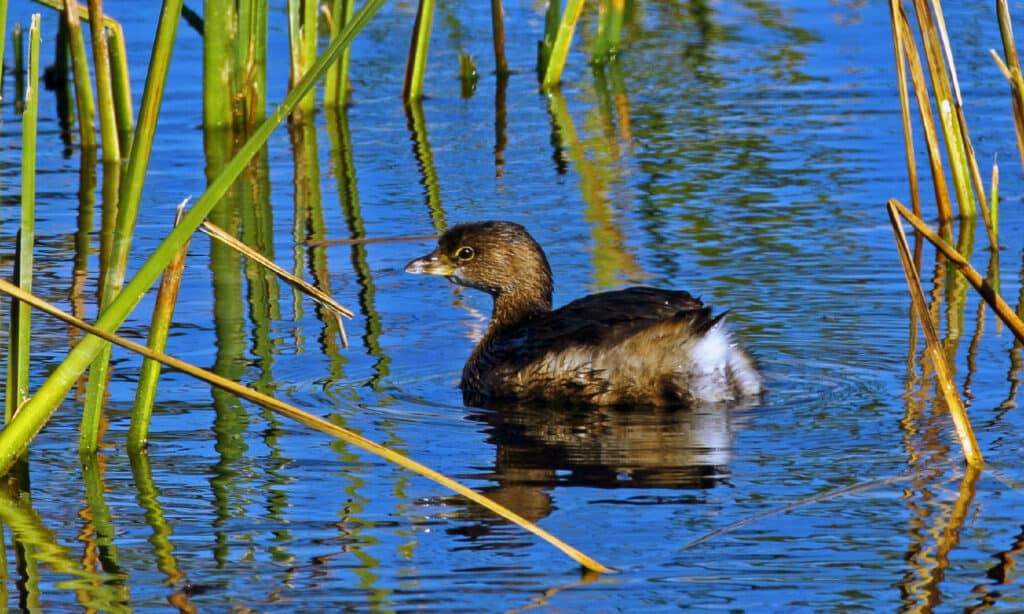 5. Camp and Hike in Big Island Park
Big Island Park might be what you want. With various options for camping and fishing, this park is the perfect destination to escape the daily hustle.
The park is home to the largest island on Lake Minnetonka, fittingly named "Big" Island. With 20 different campsites, you can enjoy campfires, grilling, and picnics at the tables provided. And don't worry — some campsites are handicapped accessible with paved trails so everyone can enjoy the experience.
The lake offers diverse fish species like bass, walleye, northern pike, perch, and crappie. There's something for everyone. Not to mention, hiking is another enjoyable thing to do in Big Island Park. With various trails that cater to all skill levels, you can enjoy breathtaking views of the surrounding natural beauty.
6. Travel on the Steamboat Minnehaha
The steamboat Minnehaha has quite the history – it sank in 1926 but was raised from the lake in 1980 and restored to its former glory before returning to the lake in 1996.
Nowadays, you can enjoy family-friendly activities aboard the Minnehaha on weekends and holidays from late May to early October. It's an excellent way to learn about the lake's history while enjoying the stunning scenery. Plus, it's a rare opportunity to sail on a vintage steamboat.
The steamboat leaves from Wayzata and Excelsior. You can spend an hour or two on the boat, taking in the sights and sounds of Lake Minnetonka. During your trip, you'll see some of the lake's most iconic landmarks, like the Minnetonka Yacht Club and the old Hotel Lafayette location. In addition, you'll see those jaw-dropping shores.
7. Visit Back Channel Brewing
You can't say you've experienced Lake Minnetonka until you've visited Back Channel Brewing. Tucked away in the west, this hidden gem is worth the trek. Hop in your boat or take a road trip; you're in for a treat either way.
Small batches are the name of the game here, and Back Channel Brewing delivers. Their Dublin Irish Stout is a must-try, and we're not the only ones who think so; we've driven 45 minutes to have one. The other beers on the menu change constantly, making every visit unique.
For the perfect photo op, try one of their beers served in a bowl. Their Instagram game is strong, and so is their merchandise. High-quality shirts, glassware, and boat gear are just a few of the top-notch items you can snag here.
Back Channel Brewing's patio is the ideal spot to relax. Pack your snacks or grab something from a visiting food truck, and if you're feeling up for a drive, there's a neat drive-in nearby. From the beer to the ambiance, Back Channel Brewing is a must-visit. Trust us, you won't regret the journey.
What Animals and Plants Live on Lake Minnetonka Shores in Hennepin County?
Lake Minnetonka shores in Hennepin County are home to various wildlife. Here, you can find birds, mammals, and reptiles.
Native Fish Species
Lake Minnetonka has an array of native fish species that call these shores home. Lake Minnetonka's waters foster diverse aquatic life, from the feisty northern pike to the elusive and maneuverable muskie.
You can find classic fish species like bluegill, green sunfish, yellow perch, and largemouth bass lurking beneath the water. Black crappies and white crappies have an uncanny resemblance, so have a sharp eye if you go fishing for them. The rock bass and smallmouth bass may lure you in, but the brown bullhead and yellow bullhead will excite your fishing experience.
But wait, there's more! The tiger muskie, a northern pike and muskellunge hybrid, is a sight. Known for their aggressive nature, these fish require more skill and patience to catch. Walleye, a prized catch for fishing enthusiasts, lurks in the deeper parts of the lake.
Remember the diverse and quirky fish species inhabiting Lake Minnetonka, such as the bowfin (Dogfish) and the white sucker? These underrated species are a unique addition to any fisherman's catch.
Native Vegetation Species
On the shores of Lake Minnetonka in Hennepin County, several species of vegetation thrive, providing natural habitat to animals. The native vegetation species include: 
Bladderworts
Bulrush
Chara/musk grass
Large leaf/clasping-leaf pondweed
Duckweed
Northern watermilfoil
Lily pads (including lotus)
Phytoplankton
Sagittaria
Sago pondweed
Native stonework
Water marigold
Water naiads
Bladderworts, for example, have small underwater leaves that trap and digest small aquatic animals. Meanwhile, duckweed is a food source for fish and waterfowl, while bulrushes provide nesting habitat for waterfowl and hiding places for fish.
Fish species, including perch and bass, use submerged vegetation as a hiding and breeding ground. This makes plants like sagittaria and large-leaf pondweed valuable to these animals. Moreover, phytoplankton, the microscopic plants of the lake, play a crucial role in the food chain. They serve as food for crustaceans and other small animals, which, in turn, are eaten by larger predators.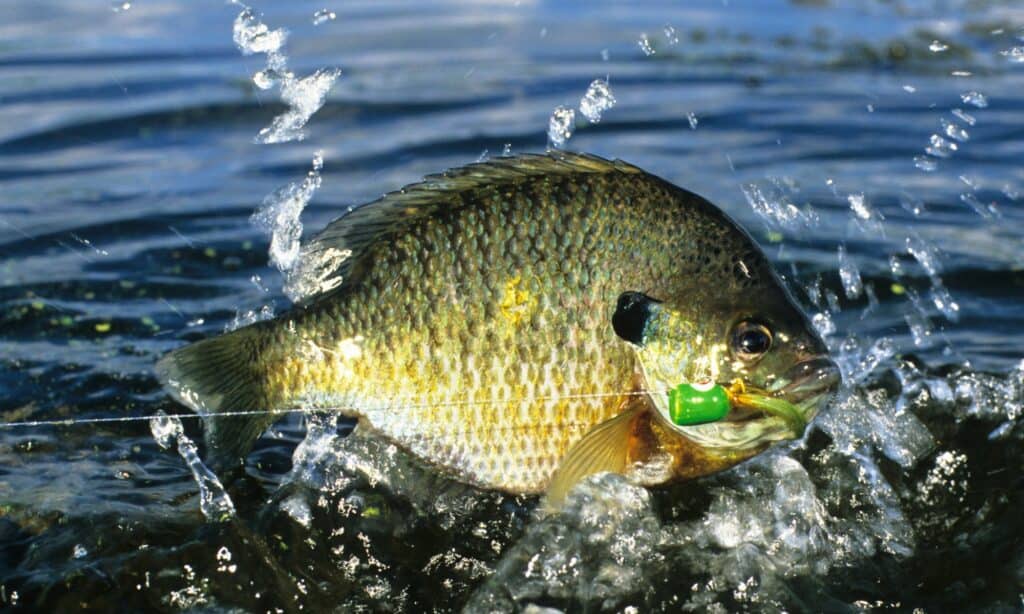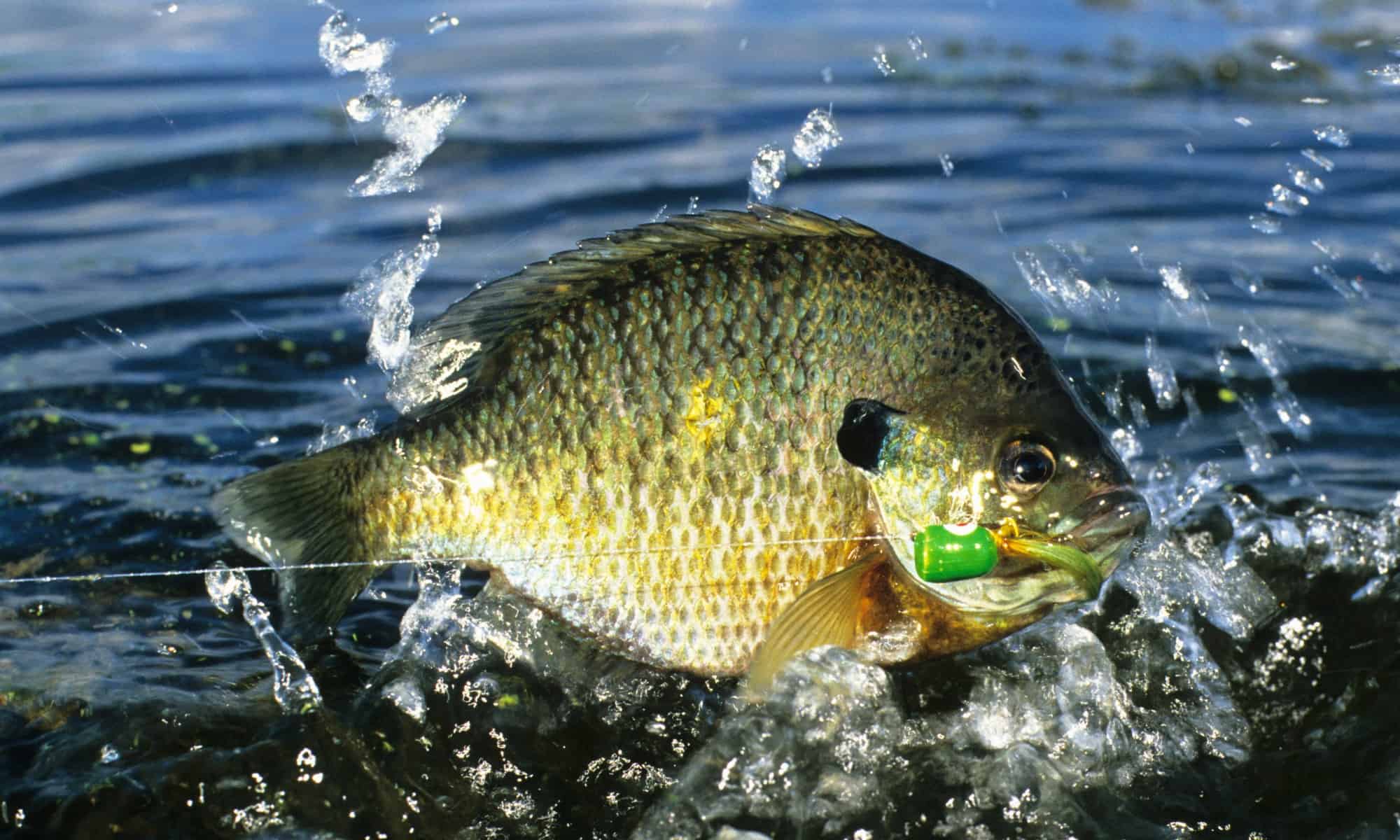 Invasive Species
Invasive species disrupt the ecosystem's natural balance of Lake Minnetonka. The AIS already lurking in the waters include:
Curly-leaf pondweed
Eurasian watermilfoil
Flowering rush
Zebra mussels
Common carp
Purple loosestrife (past)
But the real challenge is looking for any newbies among the water life that might spread these pests around.
We're not talking about small-time players. These invasive species are notorious for their all-out attack on other wildlife and rapid reproduction. The curly-leaf pondweed can grow crazily fast and choke out other plants in the water, and the Eurasian watermilfoil can form dense mats that block out light and oxygen. 
And it gets worse. The flowering rush, purple loosestrife, and common carp are all waterborne rogues that adapt too quickly to their environment. This leaves them to take control of all living beings near them.
The zebra mussel might be one of the most problematic invasive species. Their sharp shells can cut up swimmers' feet and destroy entire campsites by attaching themselves to boats and other equipment.
Tips and Safety Considerations for Swimming in the Deepest Lake in Hennepin County
Looking to hit the water at the deepest lake in Hennepin County – Lake Minnetonka? Here are some tips and safety considerations to keep you afloat:
Get a buddy – Don't swim alone. Bring a friend along.
Sunscreen Up – Don't forget your sunscreen; reapply every hour to avoid sunburns.
Life Jacket for Safety – Even if you're an excellent swimmer, having a lifeline is always wise.
Observe Warning Signs – Safety: Consider signs indicating water conditions in shallow or deep areas.
Know How to Swim – If you're hitting the deepest lake in Hennepin County, knowing how to swim is vital.
Watch the Weather – The weather forecast is crucial for open-water swimming.
Avoid alcohol because drinking and swimming don't mix.
Don't Panic – If you're in trouble, stay calm, and signal for help.
Stick to Designated Areas – Swim within designated areas for your safety.
Check Water Quality – Always check the water quality before entering the lake.
Where is Lake Minnetonka Located on a Map?
Lake Minnetonka can be found approximately 16 miles west-southwest of Minneapolis, Minnesota. It is a picturesque lake with stunning scenery. It boasts approximately 23 named bays and areas, enhancing its diverse and captivating landscape.
Spanning across Hennepin and Carver counties, the lake finds itself embraced by 13 incorporated municipalities, creating a vibrant and interconnected community. With an expansive area of 14,528 acres, Lake Minnetonka proudly holds the title of Minnesota's ninth-largest lake.
Here is Lake Minnetonka on a map:
Thinking of Planning a Visit?
Visiting Lake Minnetonka is a must-do when visiting Hennepin County, Minnesota. Not only is it the deepest lake in the county, but it's also one of the purest and clearest. There's something profoundly peaceful about being surrounded by this breathtaking view of nature. 
What's more, you can also go ice fishing here in winter! This unique location offers countless activities for residents and visitors alike. This makes it a great destination for anyone looking to escape it all and connect with nature. Put on your walking shoes and explore Minnesota's deepest lake.
---