Kentucky is endowed with large productive farms, breathtaking mountains, and massive lakes, embracing watersport enthusiasts worldwide. The Bluegrass State is also popular for its diverse, fascinating southern culture, which makes it an excellent place to live and visit. To reflect it, lawmakers in the state chose various official animals.
For instance, Kentucky's state bird is the northern cardinal, which has also been favored by several other states, including Indiana, Illinois, Carolina, Ohio, and West Virginia. Are you eager to learn Kentucky's official state fish? By the end, you'll know all there is to know about it, including its features and habits and the best places to visit to see and fish for it. Let's get right into it, shall we?
Which is the Official State Fish of Kentucky?
The spotted bass is Kentucky's official state fish. Most people had considered this species a hybrid of the smallmouth bass and the largemouth bass. Ichthyologists (fish scientists) didn't even deem it a distinct fish species until 1927. Nevertheless, it was known to inhabit bodies of water worldwide before that.
In the early 1800s, famous French naturalist Constantine Samuel Rafinesque stumbled upon an immature spotted bass specimen near the Falls of the Ohio State Park during his initial survey of the region's fish population. Having first described the species, he also called it Calliurus punctulatus, but it didn't keep that name as it was later changed to Micropterus punctulatus in 1927 upon recognition.
In February 1956, Kentucky's General Assembly passed legislation recognizing the spotted bass as the state's official game fish. Since then, Kentuckians have been calling it the Kentucky bass.
Identifying the Spotted Bass
At first glance, the Kentucky bass resembles the largemouth bass, explaining why most inexperienced anglers can't tell the two species apart. Nevertheless, it's easy to do so because the spotted bass has a smaller mouth. Its back is olive green with a mix of darker green irregular patches. Then, the fish's sides are considerably paler, with a band of partially connected darker bars running along the middle.
Here are other differences between the spotted bass and the largemouth bass:
Unlike the largemouth bass, the jaw of the spotted bass doesn't extend past the eye's rear when closed.
The Kentucky bass has a row of dark spots along its stomach, but the largemouth bass lacks the markings on its belly.
While the Kentucky bass boasts a connected dorsal fin, the largemouth bass has a separate one.
The spotted bass has cheek scales that are smaller than the rest of the body's. On the other hand, the largemouth bass has scales that are uniform.
Kentucky's record for the spotted bass is a 7-pound specimen caught in Nelson County in 1970. Interestingly, the species is not the state's most common fish. Its siblings, such as the smallmouth bass, largemouth bass, bluegill, and crappie, are more favored by anglers.
Habitat and Lifestyle
The spotted bass is distributed across Kentucky waters, inhabiting lakes, river drainages, and streams in the northeastern part of the state. Their habitat preferences are somewhat between the largemouth bass and smallmouth bass liking—they are inclined to stained, warmer regions. In addition, the species usually occur around chunk rocks, gravel substrates, submerged logs, boulders, and aquatic vegetation.
Furthermore, spotted bass like staying deep in the water. If you hook them, they tend to dive deeper into the latter, an aspect that also distinguishes them from largemouth bass. Unlike the latter, the fish species schools more and is attracted to structures within its home.
However, the spotted bass is an excellent fighter, nearly as good as the largemouth bass. It's more active at dawn and dusk, which are the best times for anglers to fish for it. Moreover, most specimens are monogamous, though some males have multiple nests.
Prey and Predators
Young spotted bass usually feed on midge larvae and crustaceans. As they age, their diet changes to:
Frogs
Minnows
Worms
Crayfish
Kentucky bass doesn't eat as much as other black bass species. Some of its predators include turtles, alligators, and snakes. Humans also fish for it, motivated by its delicious white, flaky meat, tastier than the largemouth basses.
Where to Spot the Spotted Bass in Kentucky
Hoping to lay your eyes on the Kentucky bass? These are some of Kentucky's well-liked spotted bass fisheries:
Lake Cumberland
Rated as "excellent" for fishing, Lake Cumberland is always teeming with spotted bass between 14 and 16 inches long. The species prefers hanging around mudbanks and stumps, so they should be the first areas you explore when you come to this body of water. The early mornings and evenings are perfect for anglers since that's when the fish usually forges on the surface. That shouldn't limit your timing, though—you can still make a great catch at night.
Deep trolling is the best strategy to fish for the Kentucky bass in the summer. Fortunately, you'll likely catch other types of bass, including:
Smallmouth bass
Largemouth bass
Rock bass
Note that the best time to fish in Lake Cumberland might depend on the type of fish you're hunting for. For instance, while summers are ideal for catching spotted bass, spring is known for its bountiful supply of white bass. Nevertheless, expect to spot more species at this 102.4 square mile reservoir in Clinton, Wayne, Russell, Laurel, and Pulaski counties. These include trout, stripper, walleye, bream, and catfish.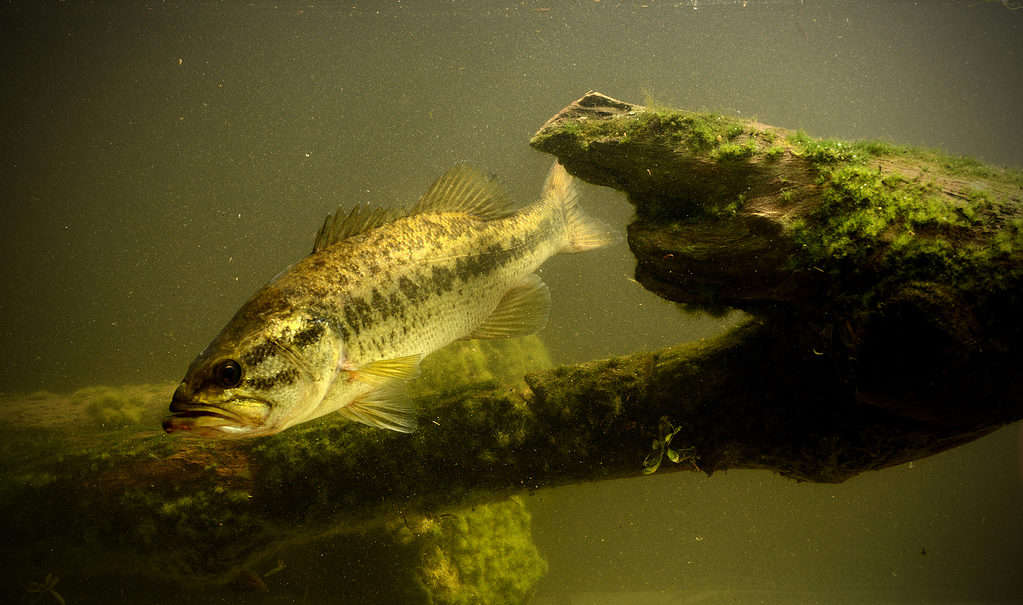 Laurel River Lake
Nationally famous for its massive spotted bass population, Laurel River Lake offers 13 to 15-inch specimens. The reservoir also supports a mix of other interesting species like rainbow trout, walleye, bluegill, crappie, and smallmouth bass.
So, the key to having a great time fishing for Kentucky bass in Laurel River Lake is knowing the best places to look. We recommend the rocky banks in the middle of the reservoir, guaranteeing memorable, safe boating experiences.
Keep in mind that Laurel River Lake has been around since 1977 and is now a top-rated destination for a large pool of other exciting pursuits, including skiing and scuba diving. It's also favored by nature enthusiasts who visit it to catch a glimpse of native wildlife like deer and birds such as bald eagles and Canadian geese.
Cave Run Lake
Covering 8,270 acres, Cave Run Lake in Menifee, Rowan, Bath, and Morgan counties is another excellent option for spotted bass anglers. The reservoir also hosts over 100 other species, including:
White crappie
Catfish
Black crappie
Largemouth bass
Muskellunge
Smallmouth bass
White bass
Here's something even more convenient—Cove Run Lake is about two hours from Laurel River Lake. So, whenever you're up for it, why not explore both reservoirs on the same day?
Remember that each season requires a different fishing approach for the Kentucky bass. Thankfully, the latter is available for anglers throughout the year. You can get a boat or cast from the shoreline, depending on what you deem convenient. Either way, you're likely to land some brag-worthy specimens.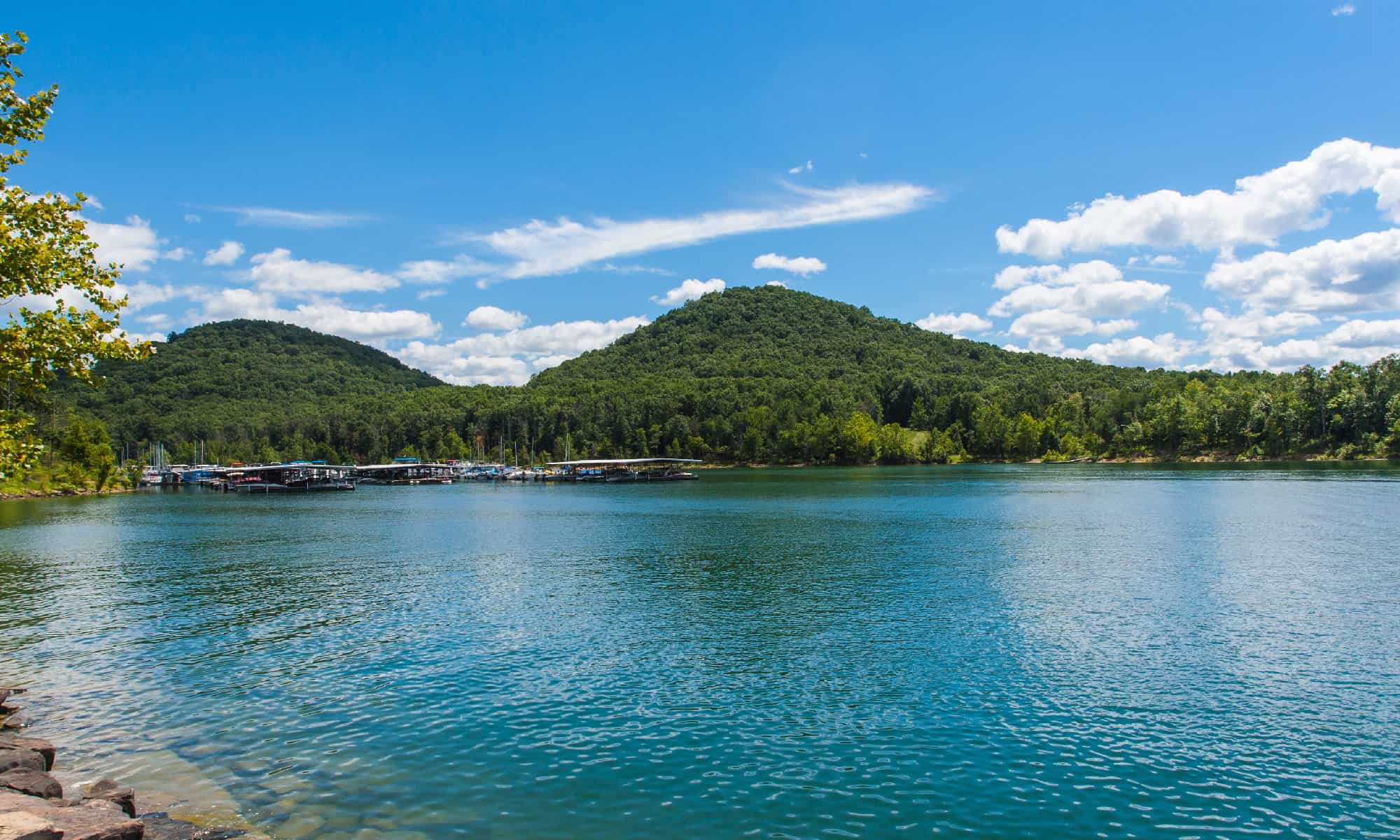 Green River Lake
Taylor, Adair, and Casey counties' Green River Lake appeal to Kentucky bass fishing enthusiasts nationwide. You need a Kentucky Fishing License to fish for the species here, and chances are, you'll also reel in others, including crappie, muskie, and bluegill. Conveniently, the reservoir offers a wide range of other activities to relish, thanks to the Green River Lake State Park surrounding it.
For example, the park has a congregation of migratory breeding songbirds like the sparrow in the summer. Waterfowl grace the Green River Lake's shoreline during the winter when you'll also spot eagles flying in the skies. Although ospreys inhabit this reservoir year-round, their populations surge in the fall during migration.
Camping should also be on your list of must-do activities in Green River Lake. It presents a great opportunity to unwind after hours of fishing for the treasured Kentucky bass. Ideally, the region offers over 200 sites with handy amenities like Wi-Fi, restrooms, showers, and laundry facilities.
Taylorsville Lake
Taylorsville Lake has become a hotspot for anglers in Kentucky. The spotted bass has a roughly 9% catch rate, so you might be lucky to see one during your trip. Nevertheless, the body of water boasts a larger population of many other species, such as longear sunfish, green sunfish, bluegill, largemouth bass, crappie, and freshwater drum perch. While catching some of these fish is guaranteed, it's not always a piece of cake, owing to the lake's high fishing pressure.
Besides spotted bass fishing, you can delight in a vast array of other watersports in Taylorsville Lake, including jet skiing, tubing, and waterskiing. Furthermore, it's surrounded by a broad range of tree species that provide much-needed cover for wildlife and birds. Speaking of which, expect to see abundant blue-green herons and waterfowl on the water body's shoreline. In fact, you can easily harvest up to 20,000 ducks during the hunting season.
The United States Army Corps of Engineers started building Taylorsville Lake in 1974, leading to the dismantling of the homes located near it at the time. By the dam's completion in the early 1980s, the project had swallowed a whopping $103 million!
Grayson Lake
Drawing thousands of people to the Grayson Lake State Park annually, Grayson Lake is one of the "fair" spotted bass fisheries for anglers. The species mainly occupies the lower two-thirds of this reservoir sitting in Elliot and Carter counties. Its main forage fish is the American gizzard shad, but many others also call it home, including:
Hybrid striped bass
Largemouth bass
Catfish
Crappie
Bluegill
Smallmouth bass
Bear in mind that special fishing regulations apply at Grayson Lake. For instance, anglers must adhere to the statewide rules regarding spotted bass fishing—the daily limit is 6, and the possession limit is 12, but there's no maximum size limit. Fishers should only catch specimens over 15 inches for the largemouth bass and smallmouth bass.
Herrington Lake
Nestled in Garrard, Boyle, and Mercer counties, Herrington Lake has earned its spot as one of Kentucky's finest spotted bass fishing spots. The reservoir is well-stocked and has other types of fish, ranging from crappie and bluegill to white bass, largemouth bass, hybrid striped bass, and catfish.
Notably, Kentucky Utilities built Herrington Lake in 1925 to generate electricity. But the body of water quickly morphed into a recreational destination welcoming spotted bass anglers, boating, camping, and dining enthusiasts.
Again, Herrington Lake is Kentucky's deepest lake, with a depth of 249 feet. It's conveniently situated near exciting cities like Wilmore, Burgin, Harrodsburg, and Grantsville, increasing revelers' fun opportunities. For example, Wilmore's Dupree Nature Reserve is an excellent destination to see endangered bats and learn about nature conservation.
Barren River Lake
Sitting on a 10,000-acre plot, Barren River Lake also offers spotted bass fishing opportunities. The U.S. Army Corps of Engineers impounded the 135-mile-long Barren River in 1964 to create it.
The Barren River Lake hosts three beautiful islands. Should you visit it for Kentucky bass fishing, expect to reel in other species swimming in it, including crappie, bluegill, and catfish. At the same time, take advantage of your time here to enjoy other thrilling activities. For example, the 18-hole golf course on site is perfect for all passionate golfers.
The land around Barren River Lake also has countless nature trails with wildflowers and wildlife. Dining is also an option here as several eateries on site serve the most delicious southern cuisine. Furthermore, the water in this lake is safe for swimming, so don't hesitate to plunge into it to beat the sometimes brutal summer heat.
Carr Creek Lake
Carr Creek Lake is nestled in a scenic mountainous zone in southeastern Kentucky, east of Hazard. Apart from the spotted bass, expect to see or catch smallmouth bass, largemouth bass, crappie, channel catfish, and walleye in this body of water.
Note that statewide regulations for the spotted bass apply on Carr Creek Lake but only to some species. For example, each walleye angler should catch six specimens measuring 14 inches long or more.
Carr Creek Lake is undoubtedly one of Carr Creek State Park's main selling points. The destination has a full-service marina with a beach, boat rental services, and a snack bar for revelers.
Rough River Lake
Located in west-central Kentucky, Rough River Lake is also great for those hoping to catch a glimpse of the spotted bass. Other species living in the lake are catfish, bluegill, crappie, white bass, hybrid striped bass, and largemouth bass. Moreover, nearly 50 mammal species call this body of water home, including:
Muskrat
Fox
Raccoon
Gray squirrel
Woodchuck
Skunk
If birds fascinate you, make sure to explore the marshes and grasslands near the lake, as they host a plethora of them. Examples include doves, mallards, sandhill cranes, and quails, most of whom you can hunt.
Plan Your Angling Trip Today
Ready to catch Kentucky's official state fish? Make sure to consider some of the fisheries we've recommended above. Most of them allow you to fish and have fun in many other ways, such as hunting, camping, skiing, and wildlife watching.
If you're into angling, research the water body you plan to visit to know what spotted bass fishing entails and the requirements. For example, a Kentucky fishing license is required for those exploring most of the state's reservoirs.
Thankfully, the minimum size limit on the Kentucky bass was lifted in January 1988—you can catch even the smallest specimens!
The photo featured at the top of this post is © Maclane Parker/Shutterstock.com
---