Imagine a pack of huskies racing through the snow, a sled at their backs. These dogs need strong bodies and thick coats to pull off such a feat in ice-cold winters. Given this, you might wonder: just how much do huskies shed?
Siberian huskies shed profusely throughout the year. In addition, their thick double coat acts as insulation against the elements and changes with the season. This means that huskies have shedding seasons where they blow out their undercoats completely, shedding even more than usual.
Continue reading to learn more about husky fur, how frequent huskies shed, and how to keep up with their coat.
Husky Coat Characteristics
| | |
| --- | --- |
| Coat Length | Medium |
| Shedding Level | High |
| Grooming Needs | Brush coat once weekly |
| Fur or Hair? | Fur |
| Hypoallergenic? | No |
How Badly Do Huskies Shed?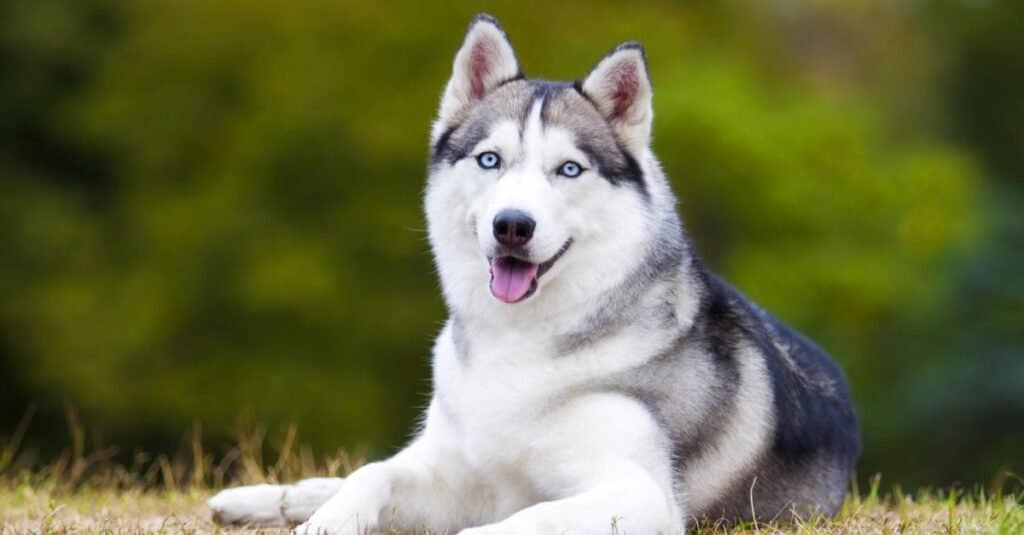 Huskies are among the highest-shedding dog breeds. Expect to spend a lot of time grooming their coats, especially in spring and winter, when they're shedding the most.
Even with a good grooming routine, you should expect to be vacuuming and cleaning the furniture regularly. You'll likely find hair in odd places and will definitely need a lint roller for your clothes!
We'll talk through some tips for keeping up with a husky's shed fur later in the article.
Are Huskies Hypoallergenic?
Huskies aren't hypoallergenic but are likely to trigger dog allergies pretty strongly. I don't recommend a husky if you're allergic to dogs, unless you're willing to deal with the symptoms (as someone who's allergic to cats but has multiple, I completely understand if this is you!)
How To Deal With Husky Hair in the House
One of the biggest struggles you might face with a husky is keeping your home clean. After all, no one wants fur everywhere—and that can happen surprisingly easily!
Here are some tips for dealing with husky hair in the house:
How Do I Stop My Husky From Shedding?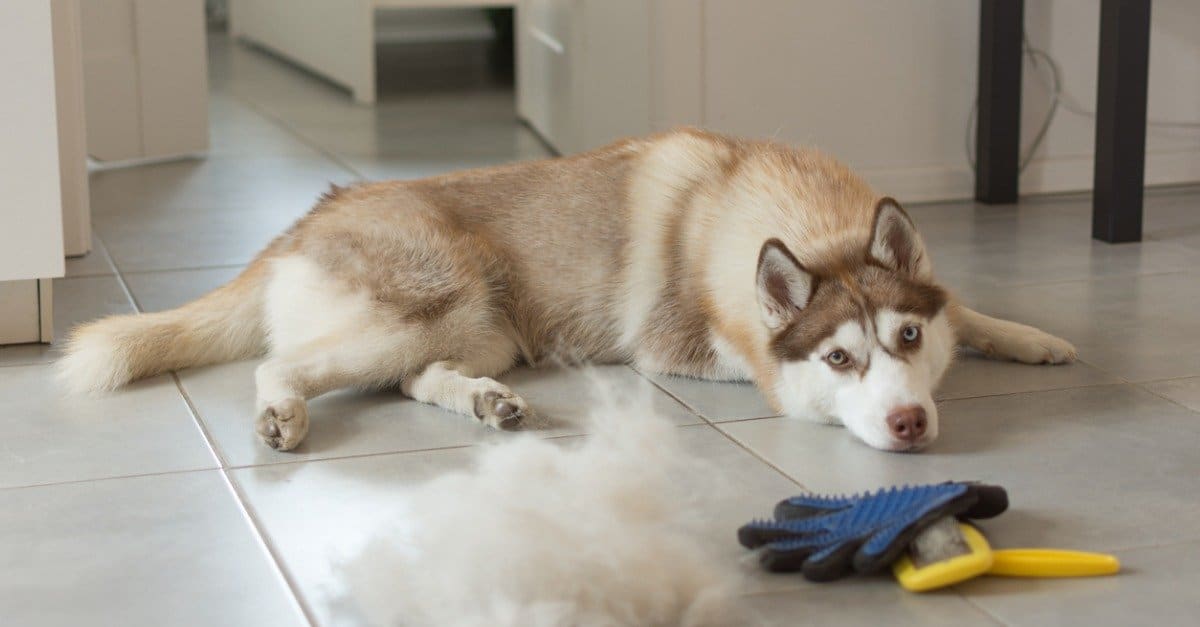 Unfortunately, there's no way to stop your husky from shedding completely. However, you can reduce the amount it sheds with the following tips:
How to Groom a Husky
There are a few components to grooming your husky. First, we'll talk about its coat; then we'll dive into some other considerations.
We'll also discuss how to give your husky a health check during grooming, which will help you to know what's normal for your pup and notice symptoms of health problems early on.
Comb Your Husky Once a Week
The American Kennel Club recommends a pin brush and a metal comb for grooming your husky. I also like deshedding brushes for double-coated breeds, and furminator brushes are amazing!
Raking out your husky's undercoat is important year-round to prevent its shed fur from becoming trapped. Regular brushing also promotes good coat and skin health, distributing your dog's natural oils.
It's important not to skip grooming your husky. In addition to shedding much more around the house, it can also develop painful mats in its fur if you don't keep up with it.
During the shedding season in the spring and autumn, you might have to comb your husky daily or every few days to keep up with its increased shed. The more the undercoat sheds, the more likely the coat will mat!
While brushing through your husky's coat, be sure to part the fur down to the skin. This will prevent matting, and also allows you to see if there's any redness, sores, or pests hidden beneath the coat.
Bathe Your Husky As Needed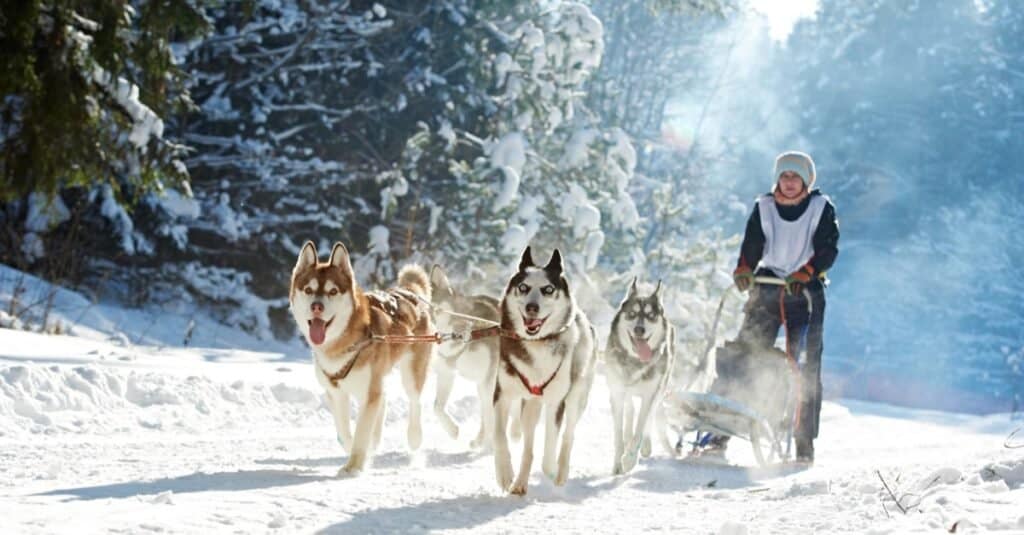 Siberian huskies are fairly clean dogs and will likely only need a bath once every few months. Of course, you can bathe them more often if they're prone to getting into messy situations.
For instance, I had a dog who loved to roll around in the poop that rabbits left in our yard—needless to say, he was bathed every time!
Always use a dog shampoo, not one made for humans, as this can dry out Siberian huskies' skin. Bathing too often can also cause dryness, so try not to bathe your husky if it doesn't need it.
Waterless shampoo works wonders if your dog is a little smelly between baths. I highly recommend keeping it on hand even if you don't use it often. I also love it as a quick fix if I can't bathe my dog right away but want an odor gone as soon as possible.
Huskies' thick coats can hide a lot, so be sure to feel over their body during bath time for any lumps and check their skin for redness, sores, or pests.
Trim the Nails at Least Once Monthly
When a husky's nails grow too long, it can be painful to stand or walk. The nails can grow into the paw pads, breaking through the skin. They may also snag on objects or break apart unevenly, causing pain and bleeding.
To avoid this, trim your husky's nails at least once a month. If you notice them growing long or sharp, feel free to clip them more often!
If you're unsure how, here's a step-by-step:
Clean Your Husky's Ears Monthly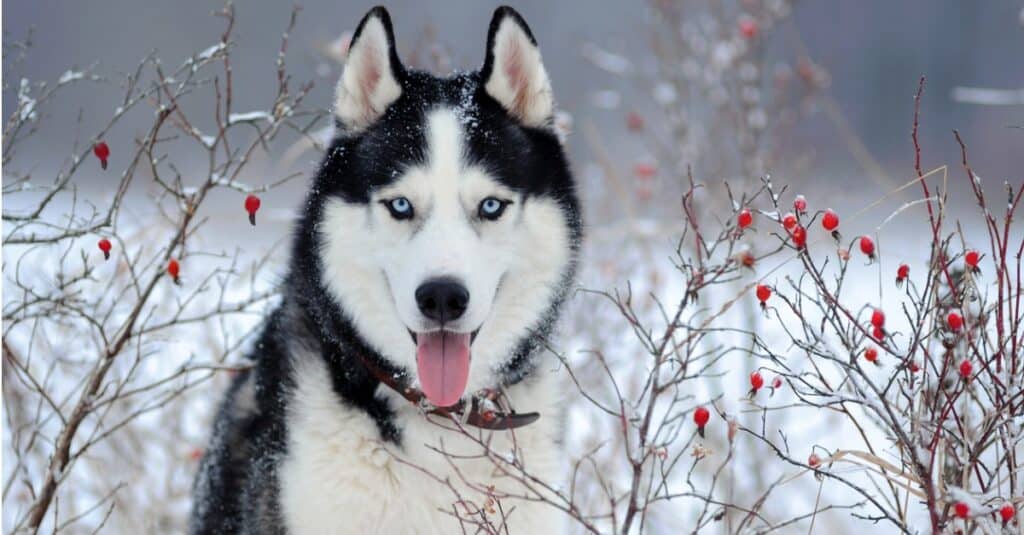 Your husky's ears should be cleaned monthly or as recommended by your veterinarian. If your pup gets ear infections often, the veterinarian might suggest a more frequent cleaning as a preventative.
Cleaning your husky's ears is simple:
This can push wax further inside and cause it to become impacted in the ear. You also stand the risk of injuring your husky's eardrum.
While cleaning your husky's ears, look for any redness, swelling, strange odor, or unusual debris. This can indicate ear infection, ear mites, or another health problem.
If your dog has excess wax inside the ear canal, bring it to the veterinarian for a professional cleaning rather than trying to clean it out yourself. This will prevent accidental injury.
Your vet can also look inside the ear to see if an underlying problem is causing the wax build-up, such as an ear infection.
Brush Your Husky's Teeth Weekly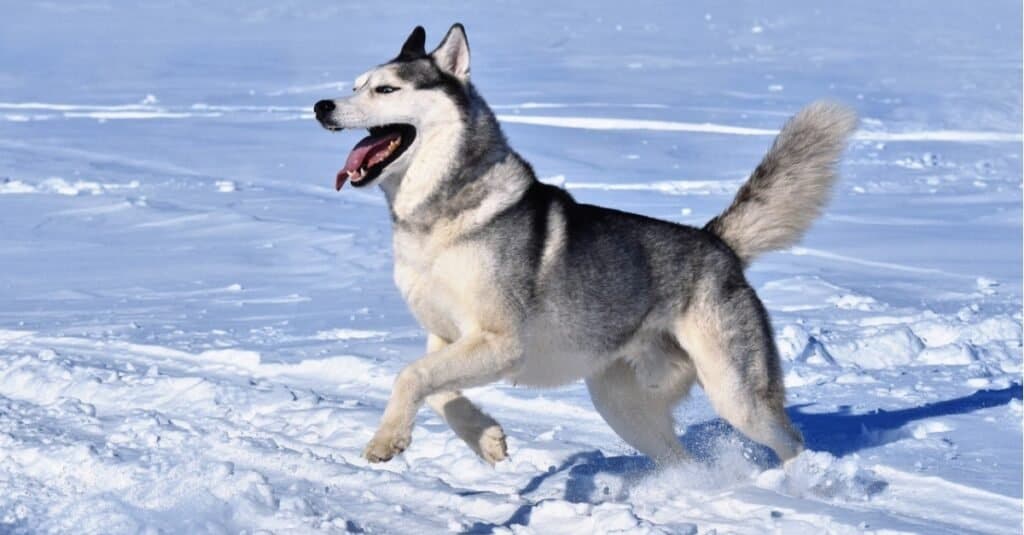 Dental hygiene is something we don't always think about when it comes to dogs, but it's just as important as it is for humans!
Brushing your husky's teeth daily is ideal, but weekly is a great starting point to fight off plaque and dental disease.
Always use toothpaste made for dogs, never human toothpaste. If swallowed, human toothpaste can make your husky sick.
Your pup will likely need training to accept the toothbrush; it might be very accepting but just wants to lick the toothpaste! Take this slow, starting by allowing it to sniff the toothbrush, taste the toothpaste, and feel the bristles against its teeth.
While checking its mouth, check for redness and swelling of the gums, excessive plaque or tartar, and tooth decay.
Most veterinarians will recommend a yearly professional dental cleaning in addition to regular tooth brushing. During professional cleaning, they can also address any dental issues your dog may be having.
Up Next:
Ready to discover the top 10 cutest dog breeds in the entire world?
How about the fastest dogs, the largest dogs and those that are -- quite frankly -- just the kindest dogs on the planet? Each day, AZ Animals sends out lists just like this to our thousands of email subscribers. And the best part? It's FREE. Join today by entering your email below.
---
The Featured Image
---
Sources

American Kennel Club, Available here: https://www.akc.org/dog-breeds/siberian-husky/
American Kennel Club, Available here: https://www.akc.org/expert-advice/health/dog-ear-infections/
WebMD, Available here: https://pets.webmd.com/dogs/ss/slideshow-skin-problems-in-dogs
VCA Animal Hospitals, Available here: https://vcahospitals.com/know-your-pet/dental-disease-in-dogs
NexGard, Available here: https://nexgard.com.au/parasite/mites/does-my-dog-have-ear-mites#:~:text=Ear%20mites%20live%20in%20the,unpleasant%20odour%20from%20the%20ears.