Siberian huskies are beautiful, hard-working dogs famous for their role in sled racing. The husky breed originated with the Chukchi tribe in Siberia, who bred them to have high energy and endurance to pull heavy loads in the bitter cold. Huskies are loyal companions and intelligent, playful pups.
These wolf-like dogs make fun pets, but they are also mischievous escape artists that can be quite the handful for inexperienced owners. Finding the perfect name for your husky can be difficult—but we've collected a bunch of awesome names to help you along the way! Keep reading to find the perfect husky name for your amazing dog!
Wolf Names
Huskies are unique because they are one of the few dog breeds that still look like wolves. Here are 12 wolf-like names that can help to honor your husky's wild ancestry:
Dog Sled Names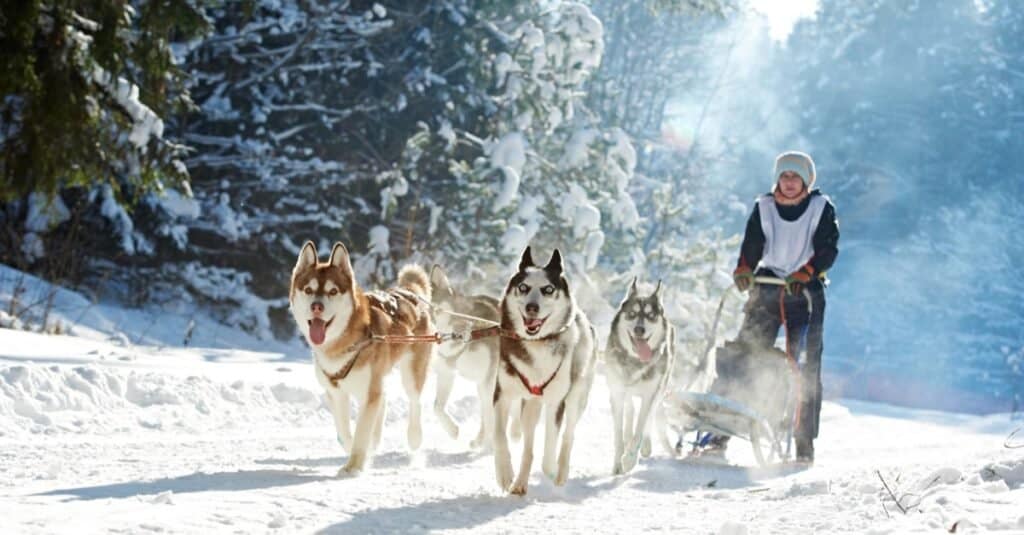 Huskies are famous for their role as sled dogs throughout history, and many are still used as sled dogs today. Here are 10 sled dog names that honor your husky's impressive family history:
Names from Alaska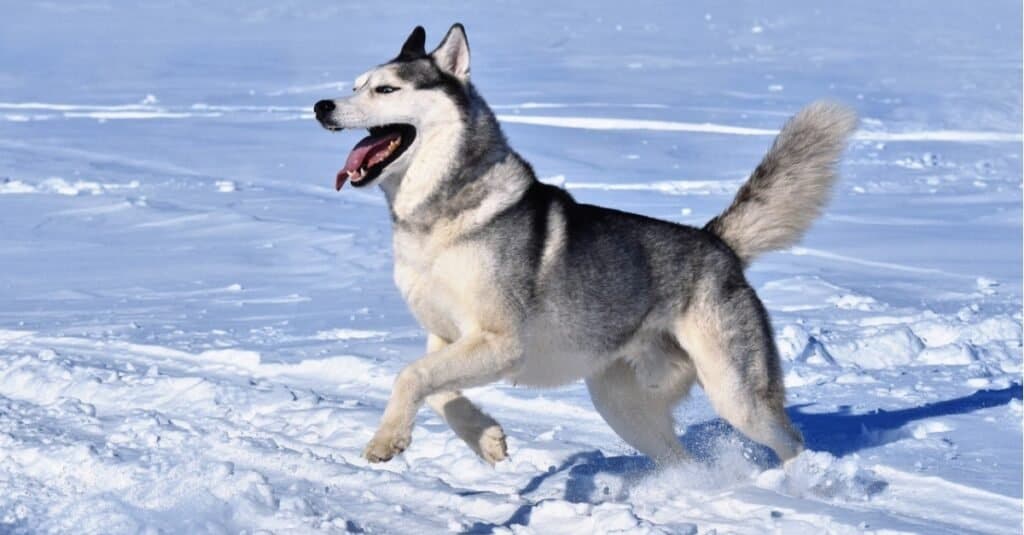 Huskies have been running sleds in Alaska for over 100 years! In fact, the Iditarod, one of the world's most famous sled dog races, takes place in Alaska. So why not choose a name from Alaska for your husky? Here are 6 great husky names from Alaska:
Brave and Powerful Names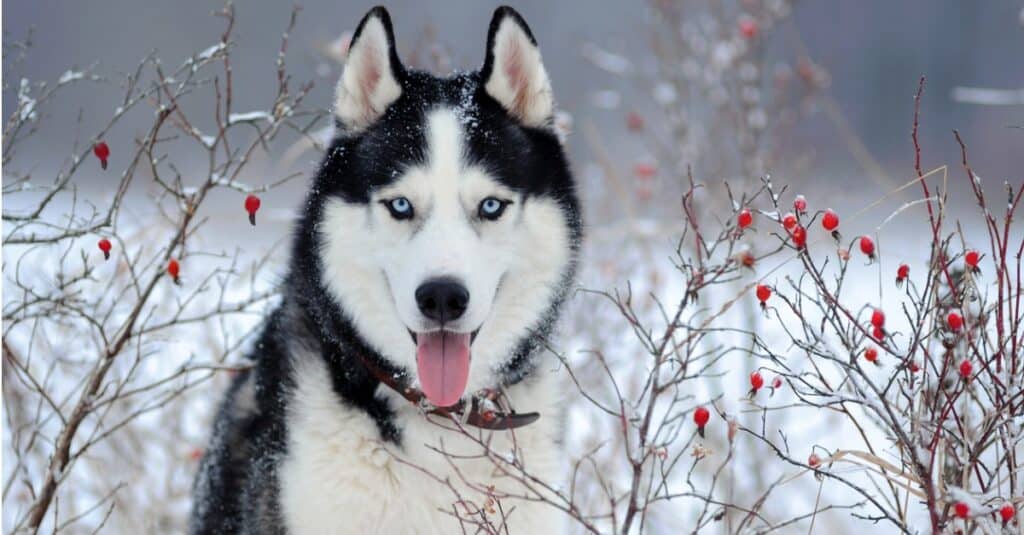 Huskies are a noble dog breed that are known for their endurance and strength. Why not choose a name that showcases your fur baby's boldness and bravery? Here are seven brave and powerful husky names:
Winter-Themed Names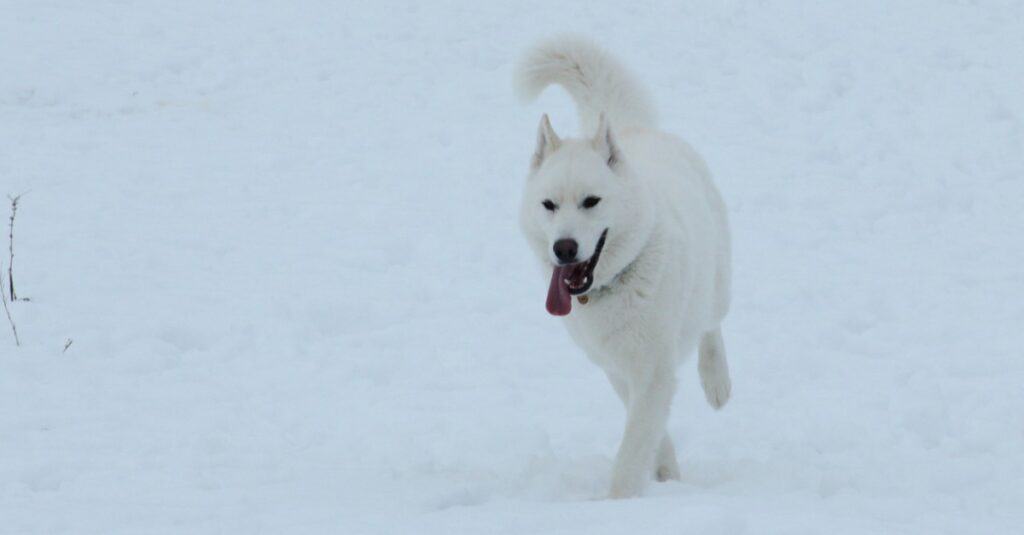 Since the Siberian husky hails from the harsh, cold climates of Siberia, why not choose a name that reflects the beauty of snow and ice? Here are 18 winter-themed names for your winter furball!
Husky Names from Inuit Words
Another fun option to honor your husky's cold-weather roots is to choose a name from one of the many Inuit languages of the Arctic region. Here are 12 beautiful Inuit-inspired husky names:
The photo featured at the top of this post is © iStock.com/KM Photography
Secure a Lifetime of Wagging Tails: Get Pet Insurance!
Did you know some emergency surgeries for dogs can run upwards of $5,000? Don't put your dog or your wallet at risk! Click the button below to get a free and instant quote on a comprehensive plan for your pup.
A-Z Animals may earn a small commission from using this service.
Ready to discover the top 10 cutest dog breeds in the entire world?
How about the fastest dogs, the largest dogs and those that are -- quite frankly -- just the kindest dogs on the planet? Each day, AZ Animals sends out lists just like this to our thousands of email subscribers. And the best part? It's FREE. Join today by entering your email below.
---
Sources

The Washington Post, Available here: https://static1.squarespace.com/static/58b47afb3e00be93576ade5f/t/5941990c2e69cfedd6c65f27/1497471244402/130114-wapo-eskimo-snow.pdf
The Canadian Encyclopedia, Available here: https://www.thecanadianencyclopedia.ca/en/article/inuktitut-words-for-snow-and-ice#:~:text=pukak%20crystalline%20snow%20on%20the%20ground
HUSKY ADVISOR, Available here: https://huskyadvisor.com/siberian-husky-history/
The American Kennel Club, Available here: https://www.akc.org/dog-breeds/siberian-husky/