Below you can find a complete list of European animals. We currently track 801 animals in Europe and are adding more every day!
Europe is a continent in the northeastern hemisphere. As the second smallest continent in the world, it covers 6.8% of the Earth's land area and 2% of the surface, with a higher coast-to-landmass ratio than any other. Geographically, it varies within a small area. The south is mountainous, while the north encompasses hilly uplands. Northeast holds a prominent landmark known as the Great European Plain.
The north-western seaboard also has uplands, while mainland central Europe has river valleys, basins, and plateaus. The climate is temperate, or warm and wet, as influenced by the Gulf Stream. It is colder in the north than in the south, and colder from the west going eastward. Within these environments exist wildlife that is common in Europe, with species that are unique to the continent and sometimes the world.
Most Popular European Animals
Europe is a continent composed of several different countries, each with its own language and culture, so there is no singular national animal. Instead, individual countries have chosen their own national animals. For example, the lion, the official national animal of the Netherlands, Norway, and England, represents bravery and courage.
While there is no specific national animal for Europe, itself, there are several species considered as "The Big 5," seemingly the most impressive animals on the continent. The big 5 animals are the European Bison, the lynx, the wolverine, the brown bear, and the wolf.
Native European Animals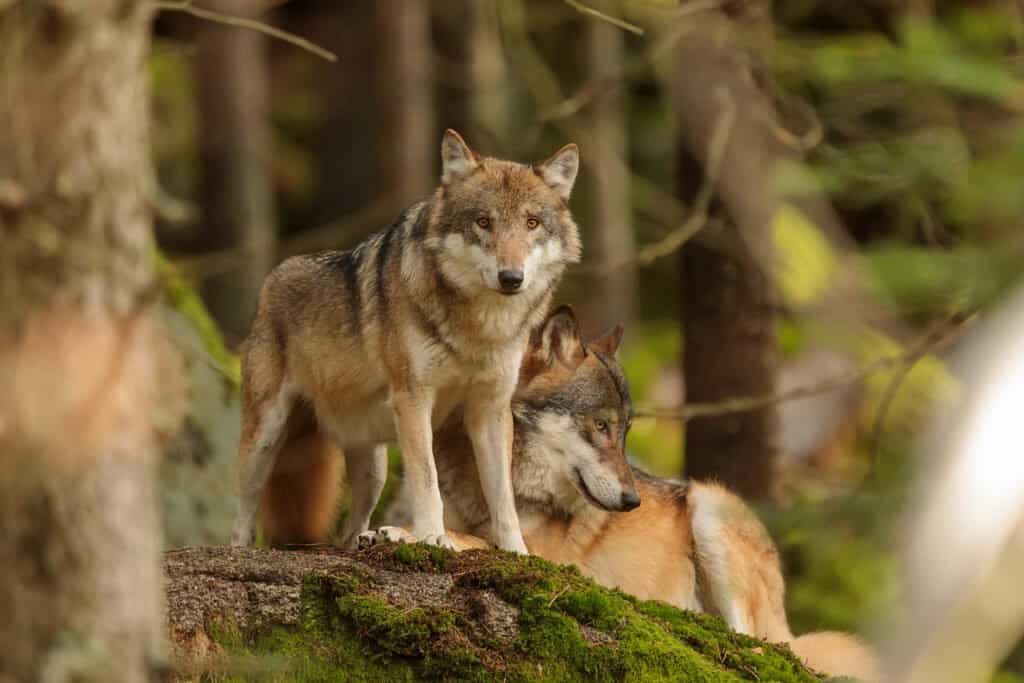 While many animals have been introduced into Europe from other parts of the world, several species are native to the continent.
European Bison: These relatives of the American bison can be found in European countries like Belarus, Germany, Lithuania, Poland, and Switzerland.
Eurasian Lynx: Also called the northern lynx, this wild cat inhabits forests and mountains of European areas like Scandinavia, Poland, Slovakia, and smaller populations in other countries like France and Europe.
Polar Bear: Polar bears are found in Norway and Greenland. The population is around 3,000.
Eurasian Brown Bear: There's an estimated population of 22,000 inhabiting Europe, 17,000 of which are Eurasian (or European) brown bears.
Moose: Moose are native to the countries of Norway, Sweden, Finland, Latvia, Estonia, Poland, the Czech Republic, Belarus, and Ukraine.
Wolf: There are five subspecies of grey wolves in Europe, the most common being the Eurasian wolf. The others include the Italian wolf, Iberian wolf, Tundra wolf, and Steppe wolf.
The Capercaillie, European Bee-eater, and Golden Eagle are all bird species originally found on the continent. Wildlife in Europe, like the rest of the world, is facing threats of endangerment from human encroachment and poaching. Protective measures continue to be implemented in order to preserve these nails and their natural environments.
Where To Find The Top Wild Animals
It seems that each continent has its own "Big Five." Europe is no different, featuring five particular wild animals that countless travelers desire to catch a glimpse of in their natural habitats. The European Big Five includes:
There are many more animals to view in the countries of Europe. Other popular animals are red or roe deer, European pine martens, chamois, golden eagles, otters, hedgehogs, varieties of owls and falcons, sables, foxes, wild boars, seals, and sea birds like the beloved puffin.
Below is a list of the best places to view the best of Europe's stunning wildlife:
Kainuu Forest, Finland: Red-flanked bluetails, Ural owls, woodpeckers, black grouse, golden eagles, elks, lynxes, wolverines, wolves, bears, and flying squirrels.
Białowieża Forest, Poland: Lynxes, wolves, elks, and 56 other mammal species, 250 bird species including white-tailed eagles and rare woodpecker species, and about 900 of the famous European bison.
Pindus Mountains, Greece: 11 wildlife sanctuaries for spoonbills, egrets, herons, brown bears, red deer, otters, jackals, and wolves.
Southern Carpathian Mountains, Romania: Bears, lynxes, wolves, wild boars, red deer, roe deer, chamois, and wild cats.
Côa Valley, Portugal: Eagles, vultures, red-rumped swallows, alpine swifts, eagle owls, and black storks. Within is the Reserva da Faia Brava, an independent nature reserve that includes animals such as red deer, ibex, Iberian wolves, Maronesa cattle, and wild Garrano horses.
Highlands and Inner Hebrides, Scotland: Golden eagles, red deer, and mountain hares. At the Isle of Rum are sea eagles, otters, seals, ponies, wild goats, ponies, and red deer.
Svalbard, Norway: In the pine forests are lynxes, elks, wolves, and brown bears, while the northern fjords have orcas.
Norfolk, England: Sea birds and grey and common seals.
Spain: The National Park of Sierra de Andujar at Malaga has the unique and rare Iberian Lynx. Lizards, dromedaries, and goats are on the Canary Islands, and Tenerife has whales, dolphins, octopuses, rays, jellyfish, turtles, and coral.
Native Birds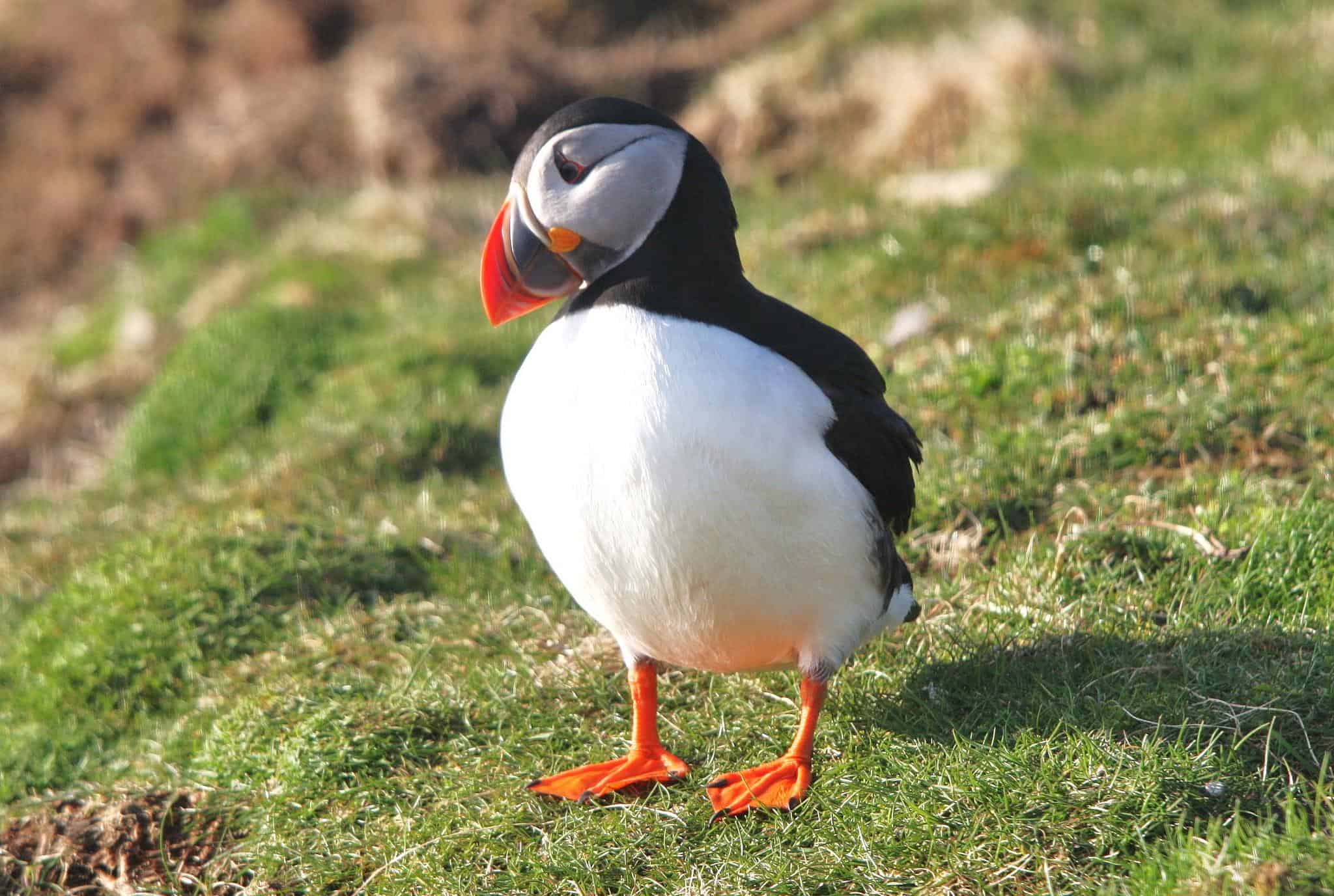 Comprised of several different countries, Europe is home to some of the greatest birdwatching sites in the world. Sweden is known for the Falsterbo Bird Observatory, a main location for multitudes of migrating birds, such as the Blue Tit and Bearded Reedling, flocking through the funnel made by the Baltic Sea and Oresund Sound.
Spring and summer are the best times to visit France's Ornithological Park Pont de Gau in Camargue, as flamingoes are gathering for the breeding season.
Spain is also a delightful destination for those looking for migrations of birds, as its Doñana National Park is a UNESCO World Heritage Site, known for the hundreds of herons that choose to nest here. Other species of bird, such as the Bee-eater and flamingo, roam the marshes bordering the forested areas.
One of the most unique and adorable birds, the Atlantic Puffin, resides along the coasts of Skomer Island in Wales, burrowing into the shore.
In sum, here is a list of the most popular birds to see in Europe:
The Most Dangerous Animals In Europe Today
The European Bison is more dangerous than any bear, with bison mothers being prone to charging at anyone. Other dangerous mammals that are also some of the biggest animals are the Brown Bear, Wolverine, Eurasian Wolf, Wild Boar, and Polar Bear. All are predators except for the European Bison and the Wild Boar. The Great White Shark is another highly dangerous animal.
The Common or European Adder, a common poisonous snake throughout Europe, is a small viper that lives in many different habitats. The Asp Viper is another venomous, dangerous snake.
Some other dangerous animals are less obvious. The Castor Bean Tick transmits Lyme disease, Q fever, and tick-borne encephalitis, while the Portuguese Man O'War causes extreme pain, fever, shock, and respiratory issues which can lead to drowning. A relative of other black widow spiders, the Mediterranean Black Widow Spider is the most venomous spider on the continent. A pinprick-like bite results in severe pain and symptoms such as vomiting, nausea, rapid heart rate, and breathing difficulty.
Native Fish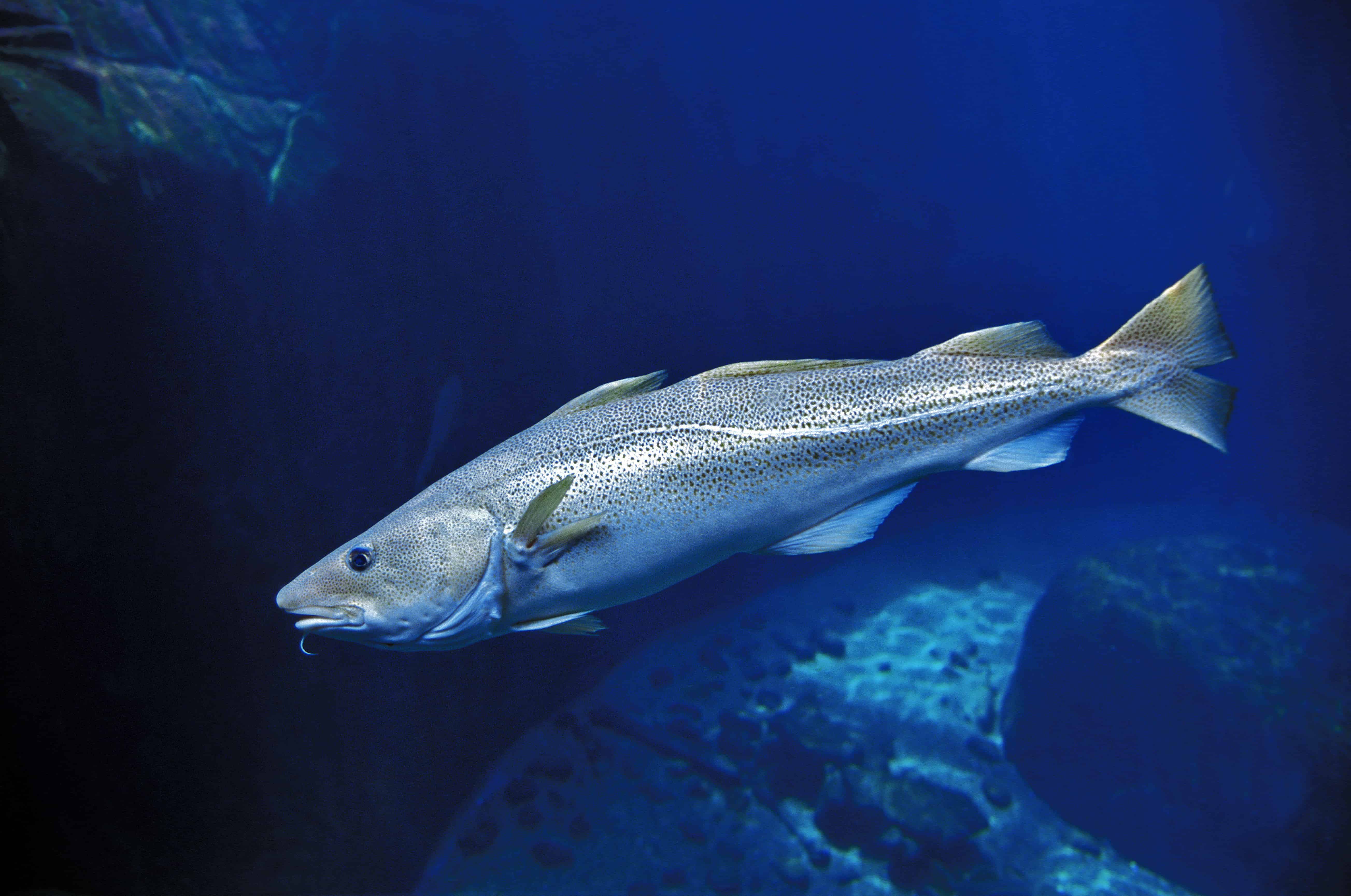 Europe is surrounded on three sides by water: the Atlantic Ocean, the Artic Ocean, and the Mediterranean Sea. Within these waters are multitudes of marine species, ranging from porpoises to fish to bivalves. As for fishing, some of the most unique and beautiful places to fish, most commonly caught fish being:
Iceland is home to some of the best-managed fisheries in the world, having relied on them as a food source forever. Iceland's rivers hold wild salmon, a popular and healthy fish to eat. Outside of the town of Reykjavik is Lake Thingvallavatn, best known for its monster-sized Brown Trout, weighing in at about 30lb. Halibut, Cod, Pollock, and Artic Char are also swimming in the waters of this lake.
Leading the way to the Mediterranean Sea lies Gibraltar, a favored spot for sport fishing for large, predatory fish, such as Sharks, Bluefin Tuna, and Marlin. Popular fish used in delicious local culinary dishes also include Snapper, Seabream, Dentex, and John Dory. The narrow straight makes it easy to find catches and to have an all-around good time.
Countless other popular fishing spots include the Canary Islands, Slovenia, parts of Ireland, Sardinia, and beautiful Greece. Europe is so expansive and diverse that it is not short of interesting new places to search for the perfect fishing spot.
Europe is also home to a number of rivers. European rivers include the Volga, Danube, Ural, and Rhine Rivers. Near just the Ural River alone there are 47 species of fish, 48 mammals, and a number of reptiles and migratory birds.
Native Snakes
Vast and full of exciting sites to see, Europe is also home to some not-so-friendly animals, like venomous snakes. There are plenty of nonvenomous snakes existing throughout Europe's many countries, such as the Sand Boa (Eastern Europe), the Smooth Snake (Northern and Central Europe), the Caspian Whip Snake (Eastern Europe), and the Leopard or Rat Snake (endemic to Europe).
However, several venomous species reside on the continent and should be looked out for. Some venomous snakes can cause more harm than others, like paralysis. A few venomous snakes with this ability found in Europe are:
Long-nosed Vipers
European Asp
Some less harmful but dangerous snakes include the Central Asian Pit Viper and the Halys Pit Viper. European Adders are common to the continent and widespread, while European Asps are mostly located in Southern Europe.
Snake bites are not always lethal but, in the event of a snake bite, always seek care from a medical professional in case of an unknown allergy or an unknown species.
Endangered European Animals
Many of the biggest mammals, including apex predators, are now extinct due to overhunting or encroachment. For this reason, bears (especially brown bears), and wolves are considered endangered in Europe. The Eurasian lynx is also endangered, while the Iberian lynx is considered the most endangered cat species in the world, at one point reaching a population of only 400 remaining in the wild. Fortunately, with conservation efforts, its numbers have reached 1,100 as of 2022.
Other animals that are facing the possibility of extinction include the Saiga antelope, European bison, and smaller predatory animals like the wolverine, pine marten, and European mink. Small rodents like the European ground squirrel and Bavarian pine vole are also at risk. Below is a list of more endangered European animals:
European Viper
European Pond Turtle
Eurasian Capercaillie
Goitered Gazelle
North Atlantic Right Whale
Monk Seal
Striped Hyena
Mehely's Horseshoe Bat
Common Pipistrelle
Blue Chaffinch
Northern Bald Ibis
White Rumped Vulture
Extinct Animals in Europe
The three main species of extinct wildlife in Europe are the wooly mammoth, dwarf hippo, and dwarf elephant – large mammals that were hunted to extinction in prehistoric times.
Unique Animals in Europe
Some of the most common yet unique wild animals in Europe are weasel-like animals, like the European Mink, Marbled Polecat, and the European Pine or Sweet Marten. But they aren't the only unique animals. Related to them is the Wolverine, which is one of the weirdest animals because it is elusive.
The European bison was considered endangered but populations are increasing, similar to the Chamois goat-antelope. The Raccoon Dog is related to the fox but looks like a raccoon. A mix between several European bat species is the Alpine Long-Eared Bat. The Puffin is a sea bird with a large, brightly colored beak.
The 5 Biggest European Animals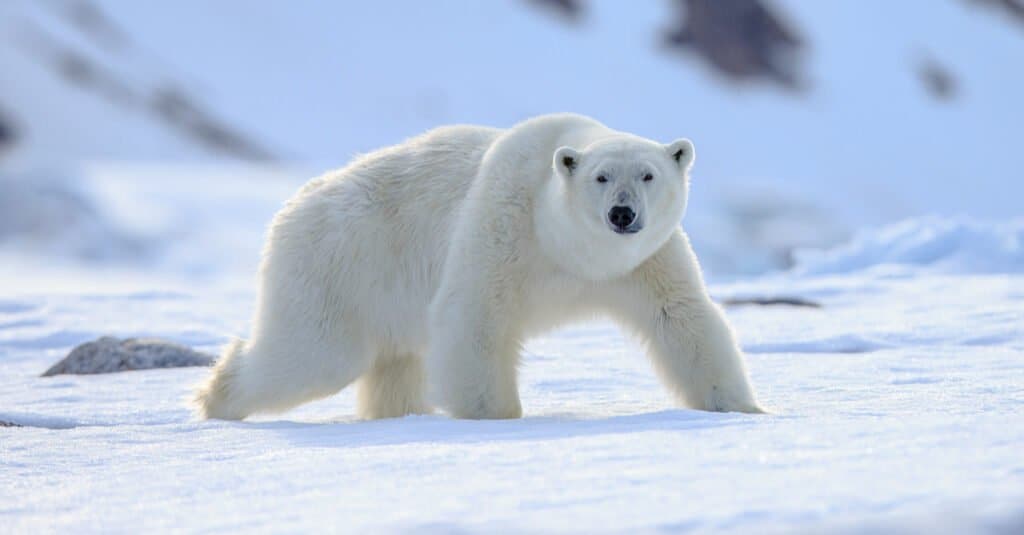 Believe it or not, the largest animal inhabiting Europe is a member of the domestic cattle family! Domestic cattle can get up to 3,000 pounds in weight. But the largest is the Chianini, also one of the oldest cattle breeds. It's native to parts of Italy and can reach a whopping 3748 pounds in weight, and can stand up to 6 feet tall.
Below is a list of the top five largest European animals with their respective weights:
Domestic Cattle – 320 lbs to 3000 lbs
European Bison – 1700 lbs to 2200 lbs
Polar Bear – 330 lbs to 1760 lbs
Moose – 590 lbs to 1700 lbs
Brown Bear – 175 lbs to 1300 lbs
The 5 Rarest European Animals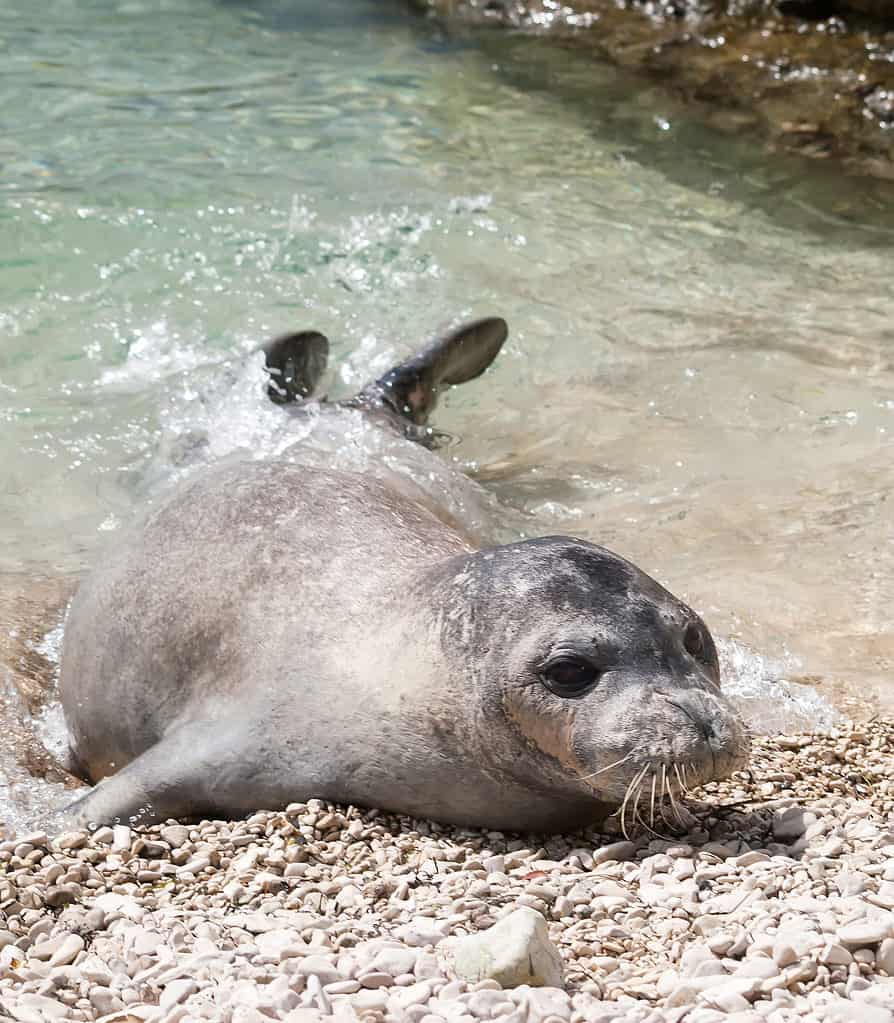 The top five animals that are the rarest due to either their endangered status or elusiveness are as follows:
European Mink
Mediterranean Monk Seal
North Atlantic Right Whale
Zoos in Europe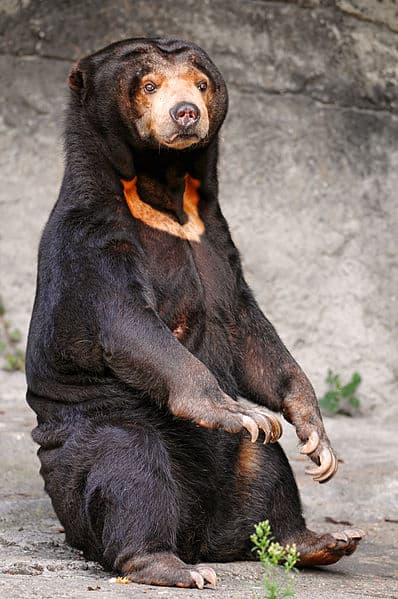 Europe holds around 2,000 zoos throughout the continent. Here is a list of some of the best-rates zoos:
Basel Zoo (Switzerland) – Open since 1874, "Zolli" is the country's most popular attraction. It is known for breeding endangered species such as cheetahs, Indian rhinos, and okapi.
Edinburgh Zoo (Scotland) – Renowned as the first zoo in the world to house and breed penguins, as well as the first to home pandas and koalas. Open since 1913, Edinburgh Zoo exhibits almost 1,000 animals, with a chimpanzee exhibit even endorsed by Jane Goodall.
Tiergarten Schönbrunn (Austria) – The oldest zoo, open since 1792, is one of the most beautiful zoos in the world. Working toward conservation and education, this zoo was the first to have an elephant infant born in captivity, as well as the first natural panda inseminated birth in Europe. Tiergarten Schönbrunn is located on a royal historical site, the Schönbrunn Palace, one of Austria's most admired attractions.
Within every European country lies one or more zoos, housing hundreds to thousands of native and exotic animals. Many of these zoos serve as conservational or rehabilitation sites, helping to preserve endangered species populations and help to reintroduce them into the wild.
European Countries Animals Lists
Click any of the countries below to see a detailed list of animals located in that country!
European Animals
European Animals List
Europe FAQs (Frequently Asked Questions)
Which animals are found in Europe?
Foxes (especially red foxes), jackals, martens, hedgehogs, snakes and other reptiles, amphibians, insects, and various birds, including birds of prey. There are many herbivores including snails, rodents, deer, boars and other mammals. Many sea creatures exist as well, including fish, whales, dolphins, molluscs, crustaceans, squids, and octopuses.
What are the Big 5 animals in Europe?
The European Bison, the lynx, the wolverine, the brown bear, and the wolf.
What is the weirdest animal in Europe?
European wildlife has some of the weirdest animals around. The Chamois and the Wolverine are just a couple of examples.
Why does Europe have no dangerous animals?
Many of the biggest mammals, which are dangerous top predators, were hunted until they went extinct, while others are currently endangered. But this doesn't mean there aren't any dangerous animals.