Ticks, much like mosquitos, suck blood from a host. Ticks are parasites that bite and feed on humans and other warm-blooded animals. And through their bites, they can pass on bacteria, viruses, and protozoans. Tickborne diseases can be very serious, sometimes life-threatening. Most people don't even know when they've been bitten, and symptoms can appear like many others types of illness, making tick diseases difficult to diagnose. Discover all there is to know about Lyme disease, including symptoms, treatment, and long-term prognosis.
What is Lyme Disease in Humans?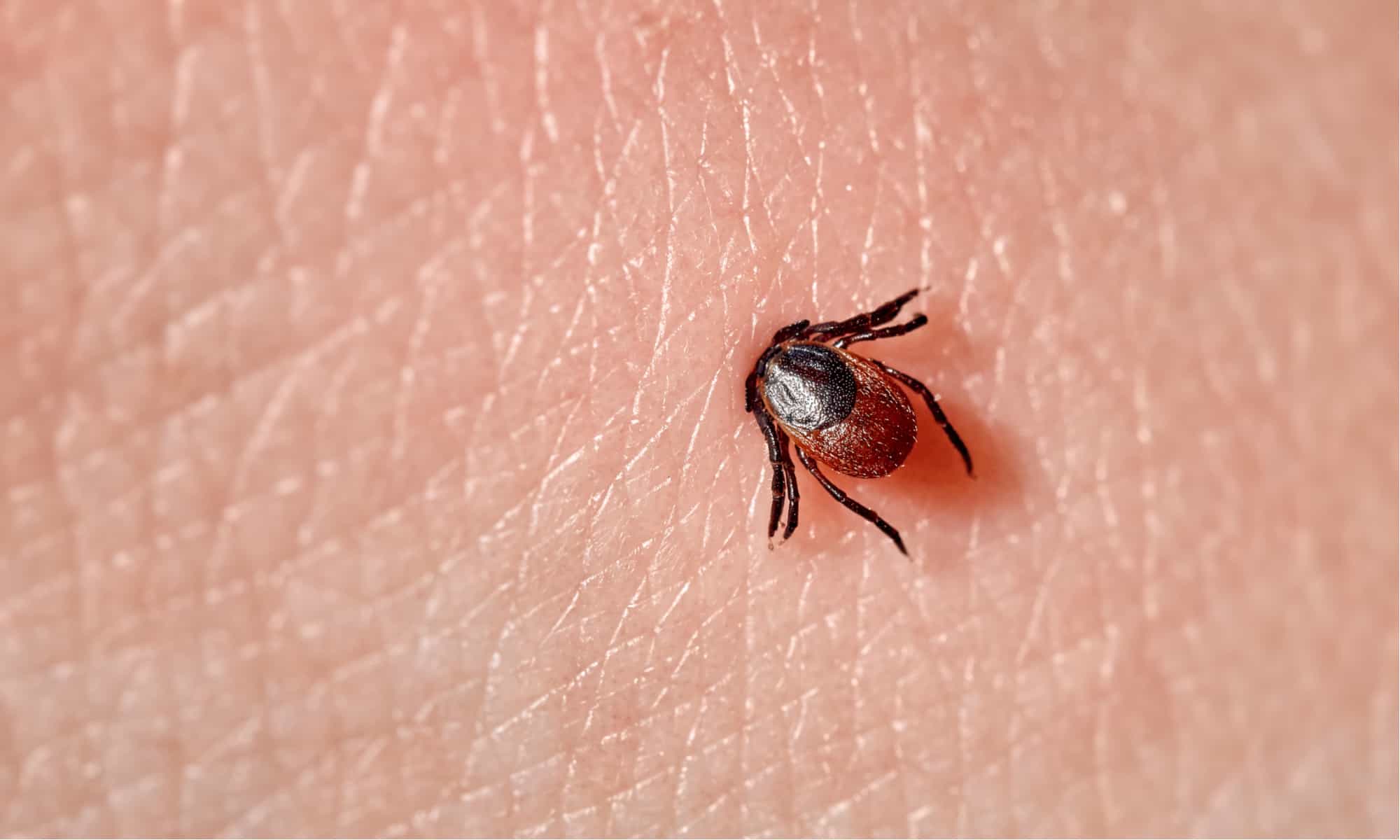 Lyme disease is a bacterial infection and the most common tick-borne disease in the United States. It's caused by the Borellia burgdorferi bacteria and occasionally the Borellia mayonii bacteria. According to the CDC, around 30,000 Lyme disease cases are reported annually across the country. However, using other statistical data, the actual number is over 476,000 cases yearly, much higher than those reported to the health department. 
How Do You Get This Disease?
You get Lyme disease from an infected tick bite. Black-legged ticks, also known as deer ticks, become infected with the bacteria when they feed on infected wildlife, most often rodents. Ticks feed on rodents during the larval and nymphal stages, carrying the bacteria during the next life stage. Despite their name, they do not receive bacteria from deer. However, they use deer as blood meals. 
The most common time of year to be bitten by ticks is from spring through fall. But they only reside in specific areas of the country. Black-legged ticks transmit Lyme disease in the Northeast, Mid-Atlantic, North-Central, and along the Pacific Coast.
For Lyme disease to occur, the tick must be attached to the skin for at least 36 hours. Typically, if you remove the tick promptly after it bites, the occurrence of Lyme disease is significantly reduced. 
Lyme Disease Symptoms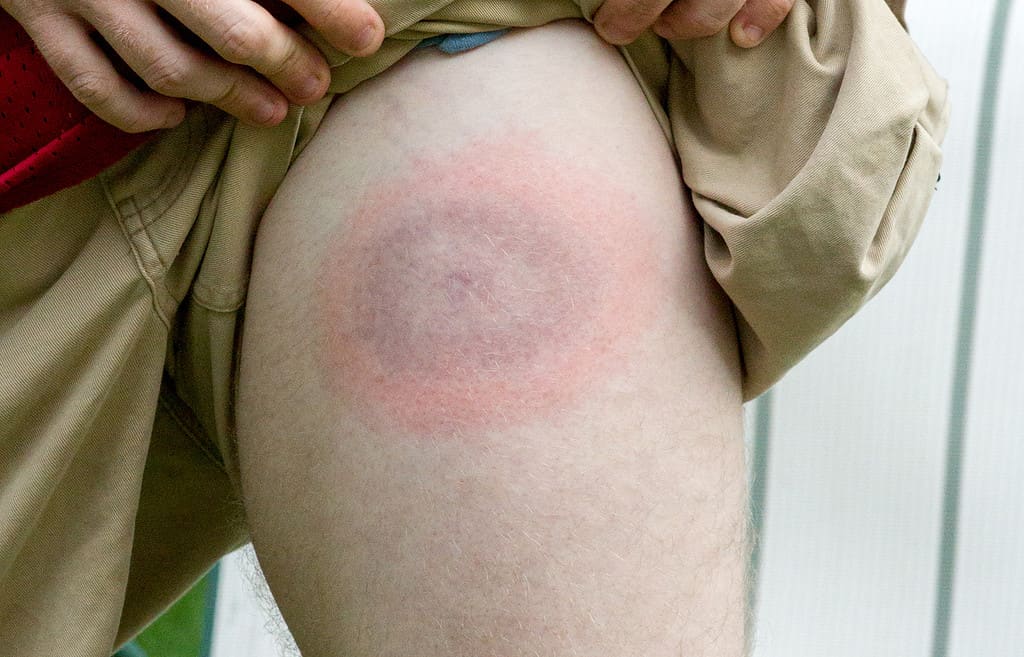 The early symptoms of Lyme disease occur three to 30 days after the infected tick bite. The most common symptoms include fever, headaches, chills, fatigue, achiness, and swollen lymph nodes. 70% to 80% of infected people have a characteristic bull's-eye rash called erythema migrans. However, not everyone will present with the exact rash. It can expand up to 12 inches and is often warm to the touch, though not itchy or painful.
Without prompt treatment, Lyme disease can progress and include much more serious symptoms. Those include:
Severe headache and neck stiffness
Additional rashes
Severe joint pain and swelling
Pain in muscles, joints, and bones
Facial palsy (drooping of the face)
Lyme carditis (irregular heartbeat)
Dizziness
Trouble breathing
Brain inflammation
Pain, tingling, and numbness in the hands and feet
Some people experience Post-Treatment Lyme Disease Syndrome (PTLDS), where symptoms last up to six months after successful treatment of Lyme disease.
Is it Contagious?
There is no evidence that Lyme disease can be passed from person to person. However, untreated Lyme disease during pregnancy can lead to placental infection and possible stillbirth.
Lyme Disease Treatment Options and Long-Term Prognosis
To diagnose Lyme disease, doctors take into consideration your symptoms and the likelihood of being exposed to black-legged ticks. They may also do some lab testing for a more definitive answer. 
Diagnosing this disease early is essential to preventing late Lyme disease and more severe, long-lasting symptoms. The approved and standard treatment is a two-week round of antibiotics, but possibly longer depending on the symptoms. There isn't a firm understanding of how to treat chronic Lyme disease. More research is needed to better understand how to support people with long-term issues.
Can it Be Cured?
Most people are cured within two to four weeks after several rounds of oral antibiotics. But for some, symptoms, like pain and fatigue, can last up to six months. However, most people will not be cured without medical treatment. 
How to Prevent Lyme Disease
While tickborne diseases can be very dangerous, there are ways to prevent tick bites. Avoiding areas where they may be hiding is the best way to prevent ticks, but somewhat unreasonable. Completely staying away from grassy, brushy, or wooded areas is not something many people can or want to do. But you can stay out of tall grass and remain on designated hiking trails when outside. Also, wear bug spray and treat your clothes and gear with 0.5% permethrin.
There are many other tickborne diseases. Read about Rocky Mountain spotted fever, a very serious and life-threatening bacterial disease.
Note: AZ Animals does not attempt to give medical advice. If you suspect you or someone you know has Lyme disease, seek medical attention immediately.
Up Next:
More from A-Z Animals
---
The Featured Image
---