There are many distinguishing features between a mongoose vs ferret. However, you may not know that these animals are so different, given their many similarities in appearance. How can you learn how to tell the difference between a mongoose and a ferret, and how might they differ from one another in ways other than their physical appearance?
In this article, we will discuss all of the similarities and differences between the mongoose and the ferret. You'll learn their preferred habitats, diets, and their social structures. That way, you can truly appreciate both of these unique animals for years to come! Let's get started now.
Comparing Mongoose vs Ferret
| | | |
| --- | --- | --- |
| | Mongoose | Ferret |
| Size | 1-3 feet long; 1-8 pounds | 1-2 feet long; 1-4 pounds |
| Appearance | Stocky body with long tail; found in shades of brown and gray. Short snout and small ears | Slender and delicate body with small ears and face; found in a wide variety of colors including red, cream, white, and tan |
| Location and Habitat | Africa and Asia; hot climates including savannas and deserts | Europe and households worldwide; found in wild forests and farms |
| Behavior | Non domesticated and social desire depends on specific breed | Domesticated and enjoys social structures with both humans and other ferrets |
| Diet | Reptiles, birds, insects, rodents | Mice, rabbits, and gophers |
Key Differences Between Mongoose vs Ferret
There are many key differences between a mongoose vs ferret. Mongoose are members of the Herpestes genus, while ferrets are members of the Mustela genus. Certain species of mongoose far outweigh ferrets, and mongoose have thicker bodies compared to the slender body of your average ferret. Finally, wild ferrets are found in completely different geographical locations compared to mongoose.
Let's talk more about these differences in more detail.
Mongoose vs Ferret: Size and Weight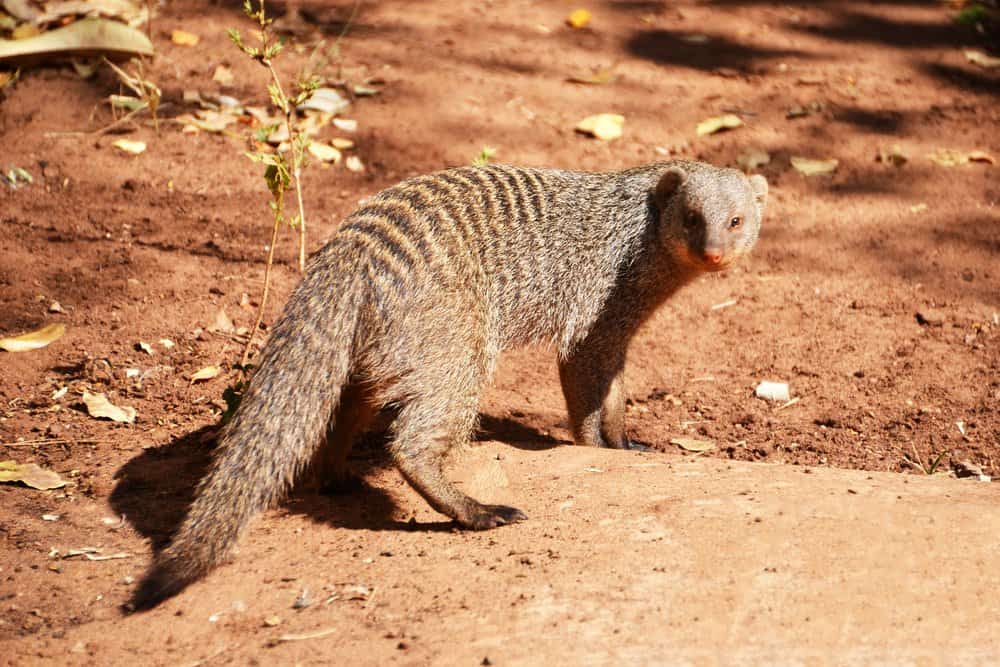 One of the primary differences between a mongoose and a ferret is their size and weight. Depending on the breed of mongoose, they outweigh ferrets by a large margin. For example, the average ferret grows anywhere from 1-2 feet long and weighs 1-4 pounds, while your average mongoose grows 1-3 feet long and weighs anywhere from 1-8 pounds.
This is an important distinction, especially when you consider that mongoose are wild and ferrets are domesticated. Many mongoose outgrow ferrets as part of their survival needs, though some species of mongoose remain the same size as ferrets, if not smaller.
Mongoose vs Ferret: Location and Habitat Preferences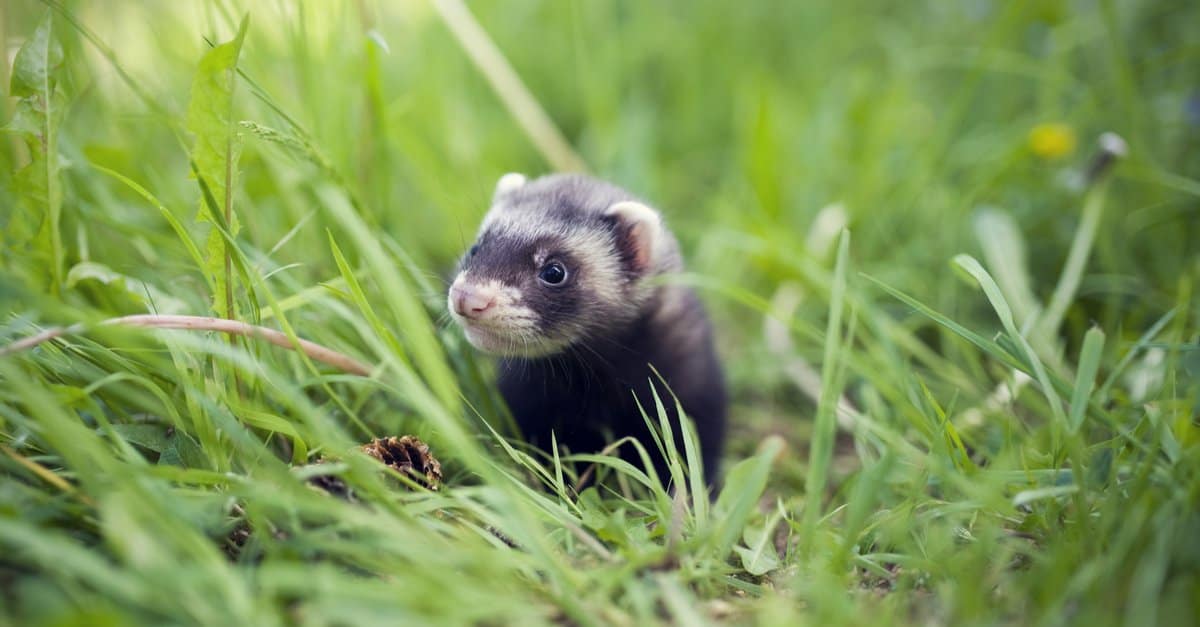 Mongoose and ferrets do not exist in the same locations often, which is another one of their differences. The majority of wild ferrets live in Europe, while mongoose live in Africa and Asia. This leads to many differences in their diets and habitats. Let's talk more about this now.
The ferret enjoys a mild climate and grassland area, while mongoose prefer dry and arid climates. Ferrets are also not afraid to approach humans or farmland in order to get food, while some mongoose species avoid humans at all costs. Some mongoose are aquatic and seek out watery habitats, while ferrets avoid the water.
Mongoose vs Ferret: Appearance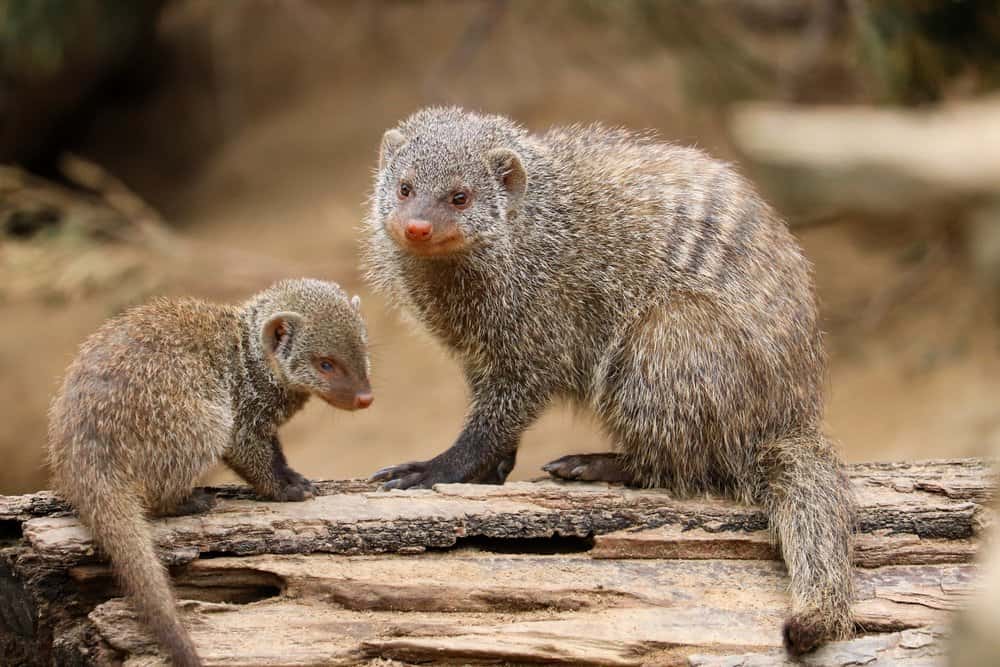 The appearance of a mongoose vs ferret is striking. While both of these animals are long and weasel like in their appearance, mongoose have stockier bodies compared to ferrets. This is likely due to the fact that mongoose have more muscle compared to the lithe ferret. But this is only where their appearance differences begin.
Mongoose have slightly larger ears compared to ferrets. They are also found in a variety of colors, though ferrets have more color combinations than mongoose. The average mongoose coat comes in gray, rust, brown, or yellow, and ferret coats come in black, brown, gray, and cream shades.
Mongoose vs Ferret: Behavior
The behavior of mongoose differs from the behavior of ferrets. While ferrets enjoy complicated social structures and routines with both other ferrets and humans, many mongoose prefer solitary lifestyles. However, some species of mongoose enjoy complex socializing, relying on their fellow mongoose in order to survive.
Ferrets require socialization at all ages and in both the wild and captivity. It is important to keep your pet ferret entertained and socialized at all times, while mongoose don't always need this. The larger the mongoose, the less likely they are to rely on social structures, while ferrets of any size enjoy socializing.
Mongoose vs Ferret: Diet and Hunting Style
A final difference between a mongoose vs ferret is their diet and hunting styles. Both of these animals are carnivores, with opportunistic tendencies. Mongoose eat reptiles, birds, insects, and rodents, while ferrets eat rabbits, mice, and gophers. However, some species of mongoose eat fish and crab, while ferrets avoid hunting in and around watery habitats.
Wild ferrets are often found in populated areas, taking advantage of farmland, while mongoose don't always do this. However, mongoose are considered invasive species in many parts of the world, due to their ability to disrupt ecosystems and food chains. Ferrets have a better reputation than mongoose for this reason.
While both mongoose and ferrets are intelligent creatures, mongoose are cunning when it comes to getting food. Many mongoose learn how to use tools or rocks in order to break open their desired food sources, while ferrets don't often behave in this way. Domesticated ferrets also eat differently from wild ferrets and mongoose, given the availability of ferret food in pet stores.
Up Next:
More from A-Z Animals
---
The Featured Image
---