Whether you live in the United States, Canada, or even Japan, National Cat Day is approaching! Since 2005, this unique holiday has served both as a way to celebrate our feline companions and raise awareness for cat adoption and cats who need loving homes in general. Want to know more about National Cat Day and its history? Read on as we take an in-depth look at its background, founder, mission statement, and more below. We'll also discuss some fun ways to celebrate the day with your feline companions!
What and When is National Cat Day 2024?
Originally founded in 2005 to raise awareness for cats in shelters needing homes and boost adoption rates, National Cat Day is formally celebrated in at least seven countries! In the United States, National Cat Day is celebrated on October 29th.
However, several other countries celebrate it on different dates:
Canada: August 8th
Japan: February 22nd
Russia: March 1st
Brazil, Italy, and Poland: February 17th
These dates vary largely due to the symbolism behind them. In Japan, for example, the date February 22's numerals (2.22, or ni ni ni) sound similar to "nyan nyan nyan," the Japanese word for "meow." Japanese cat lovers refer to the holiday as Neko no Hi, which translates to "Cat Day." Alternatively, in Russia, the event is held on March 1st, the first day of spring, as cats are viewed as symbols of springtime, good luck, and renewal in Russian culture.
Importantly, National Cat Day should not be confused with International Cat Day, which falls on August 8th worldwide. While the holidays have very similar names and meanings, National Cat Day primarily focuses on cat adoption, while International Cat Day celebrates cat welfare in a much broader sense. International Cat Day was founded by the International Fund for Animal Welfare in 2002.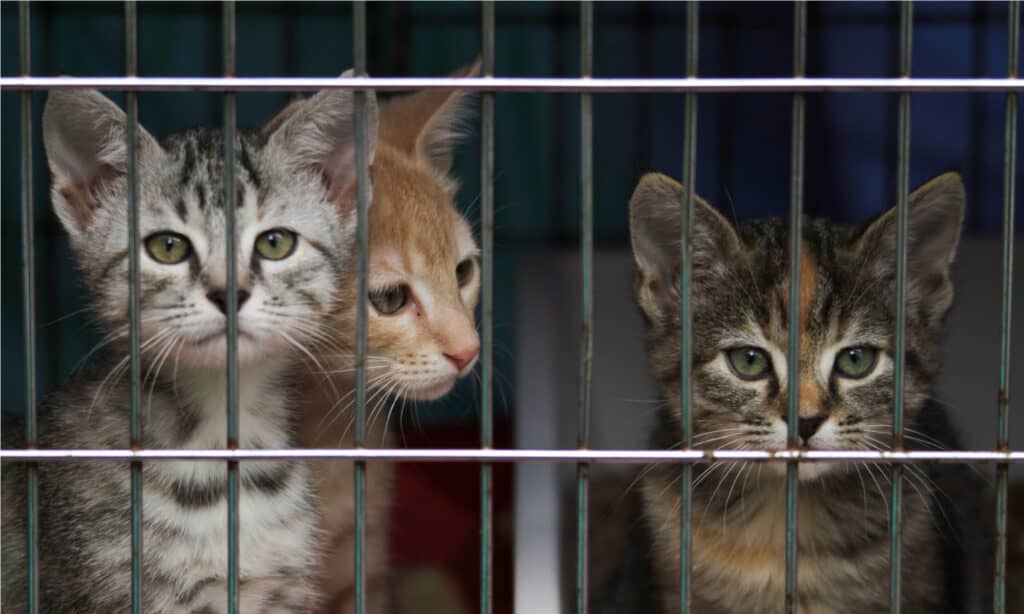 Learn More About National Cat Day's History and Founder
As we briefly touched on above, National Cat Day has existed for nearly two decades! In 2005, animal behaviorist, writer, and photographer Colleen Paige founded the event to encourage cat adoption and raise awareness for the many cats in shelters in need of loving homes. She even got the attention of the American Society for the Prevention of Cruelty to Animals, better known simply as the ASPCA, which has supported her in this endeavor. 
Notably, Paige has contributed to a wide range of animal magazines, websites, and news outlets. Her primary focus is to provide pet owners with valuable information when it comes to interpreting their pets' behavior and providing animals with quality care. Paige also founded National Dog Day, which falls on August 26 each year, and National Puppy Day, which takes place on March 23rd annually.
According to National Cat Day's website, the holiday's overall mission statement is to "help galvanize the public to recognize the number of cats that need to be rescued each year and also to encourage cat lovers to celebrate the cat(s) in their life for the unconditional love and companionship they bestow upon us."
However, in addition to encouraging the adoption of cats in shelters and simply celebrating their adorable presence in our lives, National Cat Day aims to also encourage people to donate to animal shelters in need of items like food, cat litter, blankets, toys, and other basic essentials.
5 Fun Ways to Celebrate National Cat Day
Looking forward to celebrating National Cat Day this year (and in the years moving forward)? Keep reading for five great ways to honor your furry friends, whether you're looking to adopt your very first cat or if you simply want to do something special for the cats who are already part of your household.
1. Adopt a Shelter Cat
Perhaps the best way to celebrate National Cat Day is to adopt a shelter cat in need of a home! According to the ASPCA, over 6 million animals enter the care of animal shelters every year, and just over half of them (3.2 million) are cats. Fortunately, around 100,000 of these cats are reunited with their owners, but that still leaves millions in need of homes. Even more alarmingly, almost a million shelter animals are euthanized per year, with over half a million cats being euthanized annually on average.
Fortunately, however, both shelter populations and euthanization rates have been declining since around 2011. This is in large part due to events like National Cat Day that raise awareness for shelter animals. If you want a simple, straightforward way to locate shelters and rescues near you, Chewy's Find a Rescue feature can help!
2. Donate to Your Local Animal Shelter
If you're currently unable to adopt a cat, don't worry–there are plenty of other ways you can help shelter cats in need! One of the best and simplest ways to make a difference is to donate pet supplies to your local shelters and rescues. Most shelters are always accepting donations, but it's best to call beforehand to ask which items are in especially low supply. Many even have wishlists on their websites that shelter staff and volunterers regularly update!
In addition to cat food and monetary donations, here are some important supplies to consider donating that your shelter may need:
Blankets and sheets
Pet beds (ideally machine washable)
Collars, leashes, and harnesses
Brushes
Kitchen scales for tracking growth of kittens and sick/senior/malnourished cats
Pet-safe heating pads
Furthermore, keep in mind these cat-specific items are far from the only supplies shelters and rescues regularly need. Cleaning supplies and other household items are also often in huge demand, with the following being especially helpful:
Cleaning/disinfecting wipes, i.e. Clorox, Lysol, or Kimwipes
Hand sanitizer
Paper towels
Cleaning scrub brushes
Mops and mop heads
Latex gloves
Plastic storage containers and bins
Plastic garbage bags
Rubbing alcohol
Laundry detergent and dryer sheets
And the list doesn't end there! Many shelters will even take donations of office supplies, certain tools, miscellaneous household items, and much more. This is why it can be helpful to call or even email in advance to ask which specific items your rescue/shelter needs!
3. Volunteer at Your Local Animal Shelter
Yet another incredibly impactful way to make a difference in shelter cats' lives is to get some hands-on experience volunteering with your local shelters and rescues. If you're currently unable to donate directly due to your financial situation, don't fret–there are many different ways to help your shelter or rescue without actually spending money! Volunteers at shelters may be requested to help clean around the facility, feed and groom the cats, assist with intake and adoption paperwork, and much more.
If you're interested in volunteering at your local shelter, consider calling them directly or checking out their website or social media pages. Most have a simple paper or online application for prospective volunteers to fill out and return. This way, the shelter staff can properly assess your ability to help, your availability, and even your preferences for what sorts of tasks you'd like to help out with around the shelter. The facility may also conduct a brief interview with you one-on-one to get to know you better!
4. Do Something Special For Your Cat
If you already have cats of your own, why not consider doing something nice for them for this special day? While National Cat Day's primary focus is on helping shelter cats, it's always a good idea to also show your own furry friends some extra love. Here are some ideas for what you can do to celebrate with your feline companions:
Buy your cat a special treat
Buy or DIY new cat toys
Give your cat some extra grooming (brushing, a massage, cleaning their teeth, etc.)
Spend some quality time with your cat at home
Give their litter box an upgrade
Train your cat to walk on a leash
Take your cat outside for a walk (if they are leash-trained)
Take your cat outside in a cat-safe stroller or backpack (if they are not leash-trained)
Create an obstacle course for your cat (with a treat as a reward, of course!)
Buy or DIY a new scratching post
5. Raise Awareness For Shelter Cats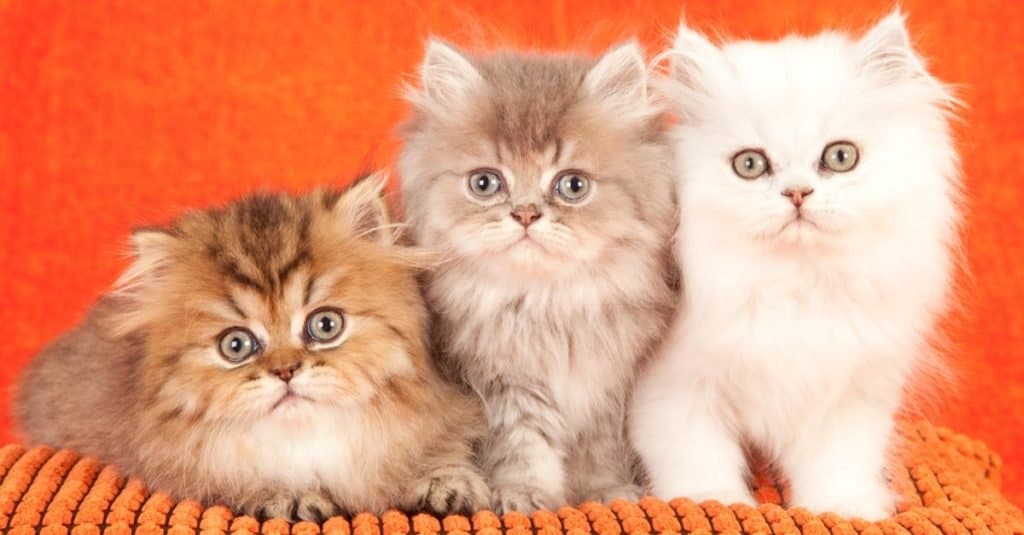 In addition to celebrating National Cat Day on your own, you can raise awareness for the event! Whether it's through word of mouth or social media, teaching others about this important holiday can make a huge difference in the lives of shelter cats everywhere.
You can even post signs (with permission, depending on the location) or hand out fliers about shelter cat statistics, how to help, and information about National Cat Day's history and purpose. Finally, be sure to look into upcoming events and fundraisers for your local shelters and help get the word out about them.
Raising awareness doesn't just have to involve teaching and reaching out to others, either. This is also a great opportunity to further educate yourself! Groups like the ASPCA, The Humane Society, and Alley Cat Allies are all excellent sources of information when it comes to issues that stray and shelter cats often face.
---
The Featured Image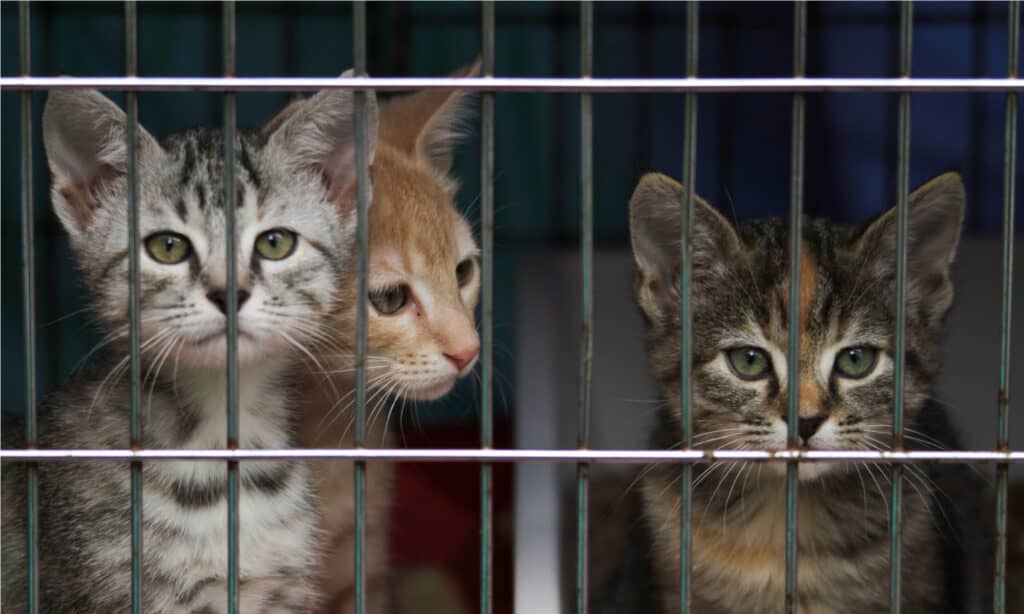 ---