Trout is one of Georgia's most popular fish to catch and eat. Thin trout fillets throw in a skillet with garlic, lemon juice, white wine, fresh parsley, and lots of butter; mouthwateringly delicious. Of course, trout tastes even more satisfying when you catch it yourself. 
Where should you go to catch trout, largemouth bass, and more? Let's explore the 10 best fishing spots in Georgia this summer.
1. Lake Burton
Explore Lake Burton, a 2,800-acre lake full of fish. There's a fishing pier that's ADA accessible, along with a boat dock and ramp. Anglers can enjoy fishing for herring, trout, perch, and bass. 
The Georgia Power / Southern Company owns the lake, but it's accessible to the public. While you're there, take a tour of the nearby trout rearing station. The Burton trout hatchery sits next to Lake Burton. It's one of the four trout hatcheries in Georgia.
2. Swallow Creek WMA
Take a walk on the wild side when you visit the Swallow Creek Wildlife Management Area in Towns County. The 19,000-acre property has river fishing and hunting opportunities. Swallow Creek is a stream that sits right by Cornelia. You'll be able to catch channel catfish, white sucker, and rainbow trout. The best time to fish here is at 6:00 a.m., as the forest and waters come to life.
3. Big Lazer Creek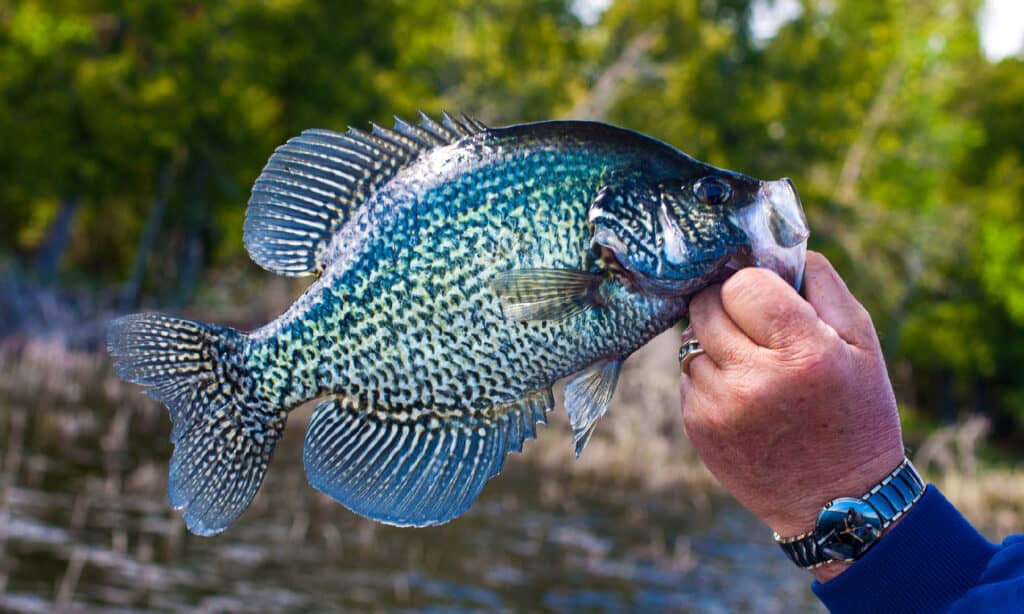 Big Lazer Creek is a 195-acre lake. You'll have access to a boat ramp, fish cleaning station, and piers. A shooting range, restrooms, picnic tables, and primitive campsites are also available. Some of the Creek's facilities are accessible to individuals with disabilities, but not all of them. 
What type of fish will you catch at Big Lazer Creek? All sorts. Get ready to catch hybrid bass, bluegill, sunfish, black crappie, largemouth bass, and channel catfish. It's best to use minnows and other live fish for bait.
4. Flat Creek
Fish the 102-acre lake at Flat Creek in Houston County, Georgia. You'll be able to catch largemouth bass, redear sunfish, channel catfish, and more. Live fish are fully permitted for bait. There's also a fish cleaning station and a two-lane boat ramp for your convenience. Anglers will be able to take advantage of bank fishing, or you can choose to cast your line from the fishing pier. Similar to other fishing hot spots, the earlier you get here, the better your luck will be. Flat Creek can get pretty busy on the weekends. Try week-day fishing if you aren't getting catches on busier days.
5. Paradise PFA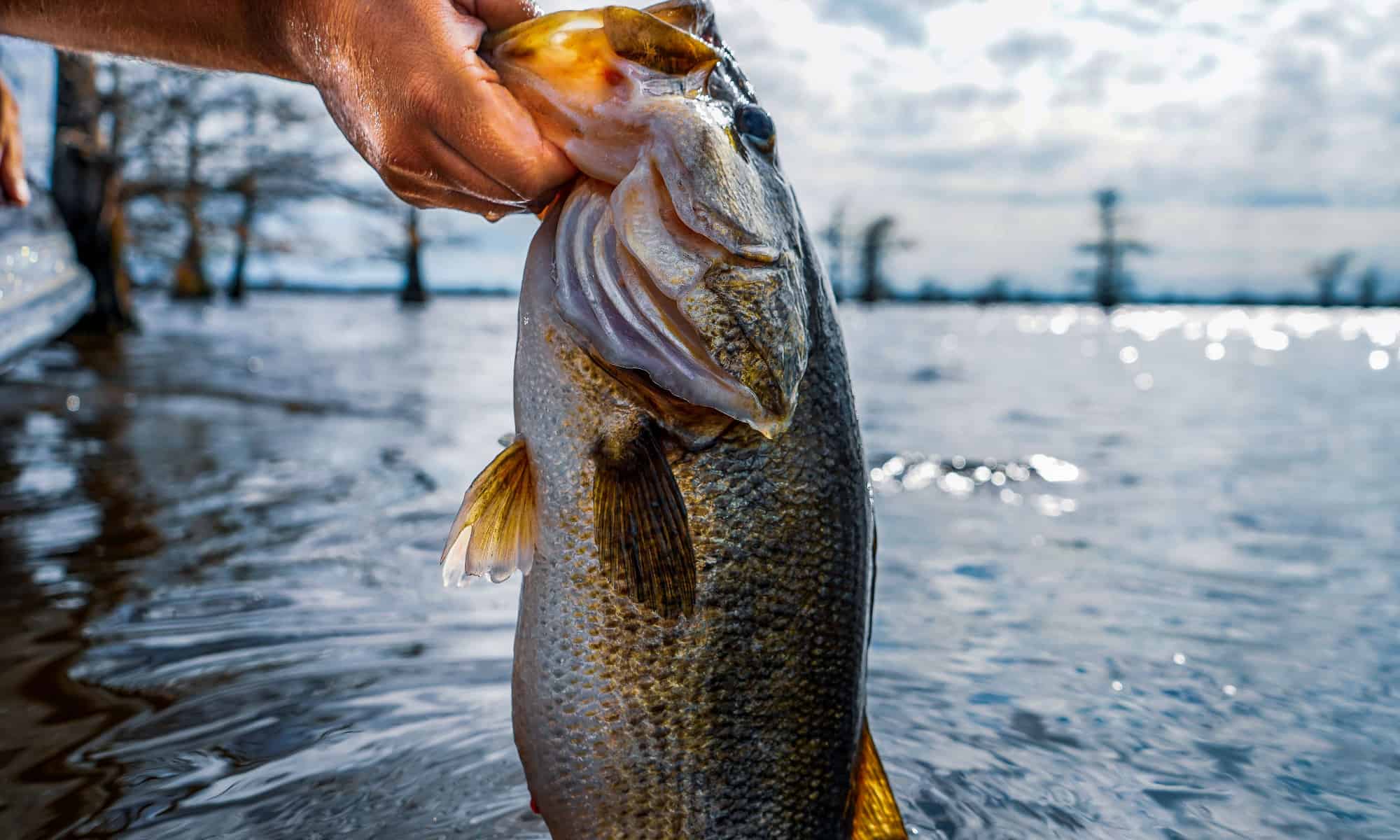 Paradise is a public fishing area in Georgia that has 68 lakes. All the 68 lakes combined provide 525 acres of excellent fishing opportunities. You'll have a chance to catch brown trout, bullhead, channel catfish, largemouth bass, and more. 
Paradise has everything you'll need. There are concrete boat ramps, fish cleaning stations, fishing piers, and boat docks. You can even set up camp at one of the primitive campsites. If archery is your thing, they have an archery range too!
6. Silver Lake
Silver Lake is a public fishing area with over 30 ponds. Combined, the ponds take up over 480 acres. One of the most popular ponds is Panic pond. Here, anglers regularly catch largemouth bass 24 inches or larger. Plan of fishing the ponds during May and June. You can access any of the ponds from Saturday through Monday. There's also a company service peers, concrete boat ramps, and primitive campsites. 
7. Waters Creek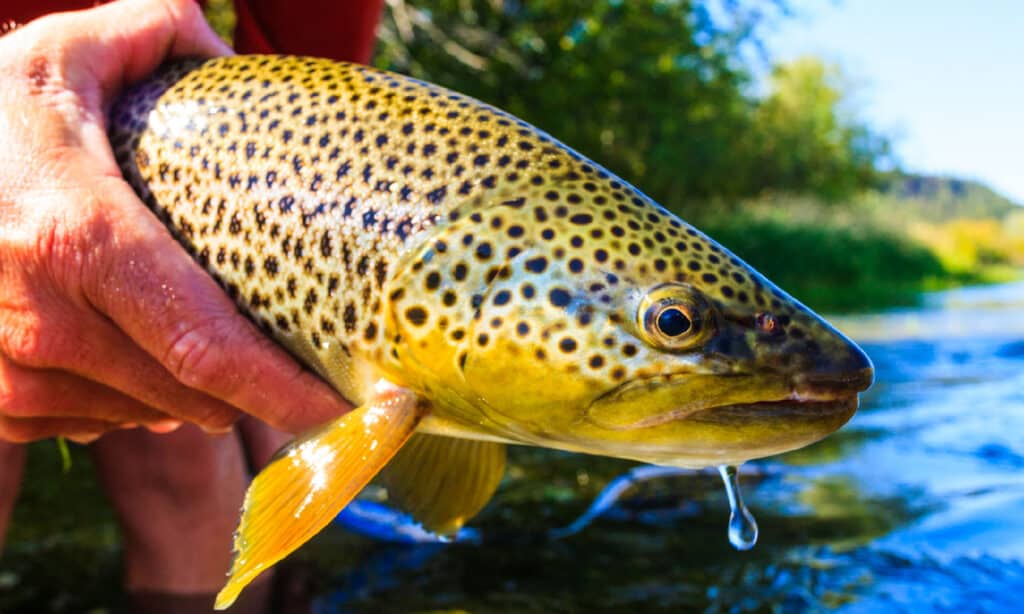 Waters Creek is one of Georgia's two managed trophy streams. Rain or shine, you'll be able to catch all sorts of fish here. Situated in the Smithgall Woods Conservation Area, this fishing spot is only 3 miles west of Helen on Alternate 75. 
At Waters Creek, you'll have access to 5,555 acres of land that the creek winds through. There are two miles of trophy water; up to 30 anglers are allowed access each day. But not all at once. Only 15 anglers can access the Creek at a time. There are 2 sessions on Saturdays, Sundays, and Wednesdays. Most fishing sessions are available in the spring, summer, and fall. You'll be able to catch resident rainbow and brown trout in the murky waters.
8. Rocky Mountain Chattahoochee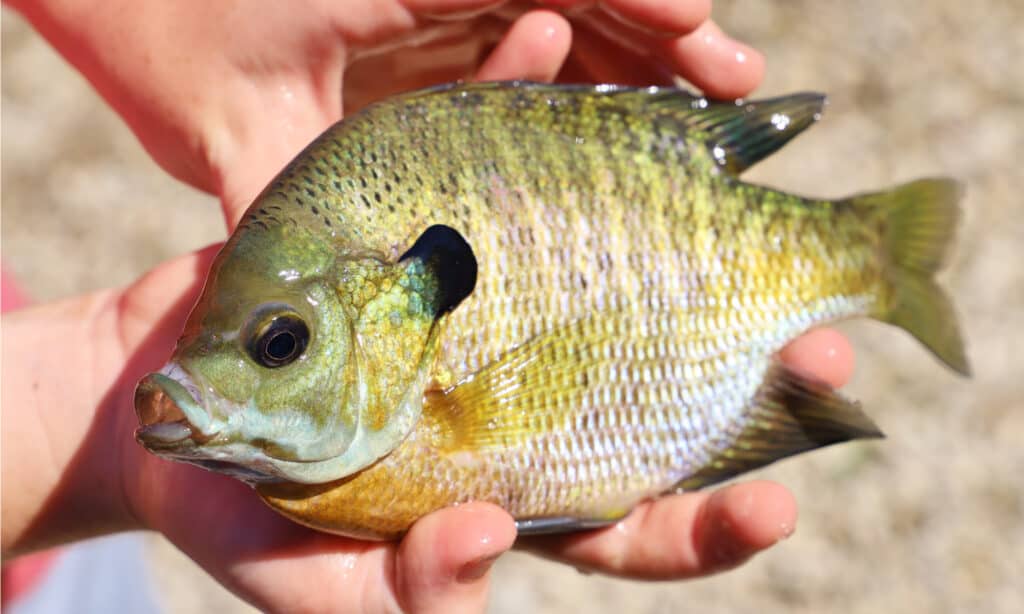 The Rocky Mountain public fishing area is next to the Chattahoochee National Forest. It offers two lakes which total 559 acres. You'll have a chance to catch bluegill, channel catfish, crappie, walleye, and largemouth bass. The lake is open from the first to the 10th of every month. There is a slot limit for largemouth bass. There's also a cruel limit of five fish, and only one of them can be over 20 in.
9. McDuffie PFA
McDuffie public fishing area in Georgia's upper coastal plain has seven incredible ponds. The ponds range in size from 5 to 37 acres. Anglers can fish for bluegill, channel catfish, redear sunfish, and largemouth bass. The location is full of longleaf pines and gorgeous sandy beaches. You'll be able to take advantage of the fishing dock, nature trails, and other site accommodations.
10. Evans County PFA
As an experienced angler, you understand that quality fishing is about variety. The more options you have, the easier it is to set up the perfect strategy. That's why last on our list of the 10 best fishing spots in Georgia this summer, we have Evans County Public Fishing Area (PFA). The 372-acre area has three separate lakes. Each lake has completely different fishing opportunities. For instance, you can spend the first part of the day fishing out of Bidd Sands Lake. You'll find excellent structure and cover for catching largemouth bass, bream, and catfish.
If you want a more natural feeling, Lake Woody is the spot for you. Cypress trees line the shoreline, making it a prime spot for fishing (and duck hunting).
If you prefer smaller lakes, spend the day at Lake Longleaf in the Evans County Public Fishing Area. Lake Longleaf is managed for channel catfish, and it's one of Georgia's best fisheries. Fisheries benefit the state, sometimes earning Georgia over $8 per angler each day. Just by fishing, you'll be boosting the state's economy. You can easily access Lake longleaf from the bank or fishing pier.
Summary of the 10 Best Fishing Spots in Georgia This Summer
| Rank | Fishing Spot | Notable Fish |
| --- | --- | --- |
| 1. | Lake Burton | Herring, Trout, Perch |
| 2. | Swallow Creek WMA | Channel Catfish, White Suckers, Rainbow Trout |
| 3. | Big Lazer Creek | Bluegill, Black Crappie, Largemouth Bass |
| 4. | Flat Creek | Largemouth Bass, Redear Sunfish, Channel Catfish |
| 5. | Paradise PFA | Channel Catfish, Brown Trout, Bullhead |
| 6. | Silver Lake | Largemouth Bass |
| 7. | Waters Creek | Brown and Rainbow Trout |
| 8. | Rocky Mountain Chattahoochee | Crappie, Walleye, Bluegill |
| 9. | McDuffie PFA | Bluegill, Channel Catfish, Redear Sunfish |
| 10. | Evans County PFA | Largemouth Bass, Pike, Bream |
---
The Featured Image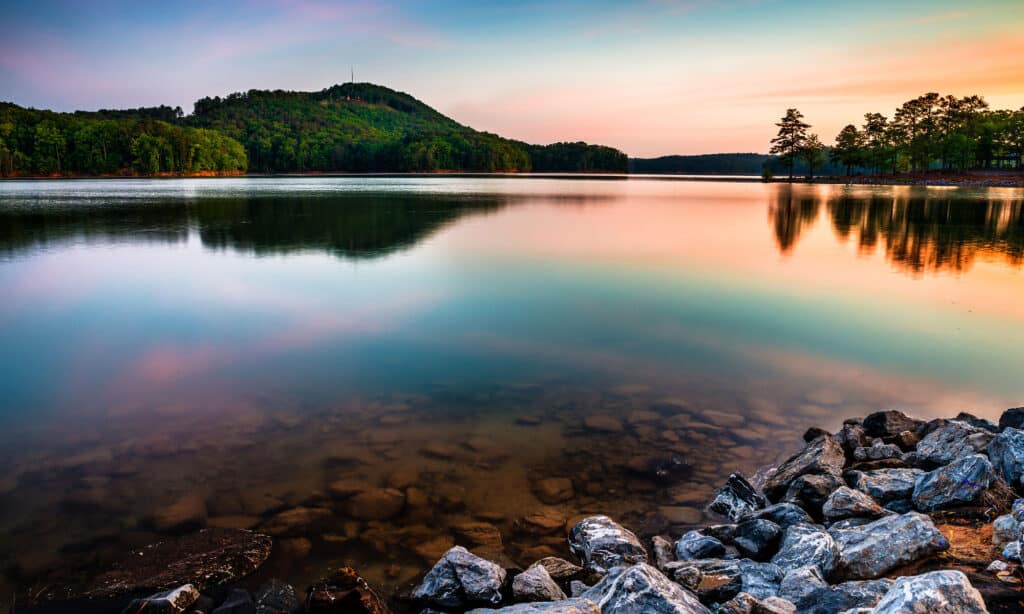 ---