Wyoming is home to two gorgeous National Parks, the most popular of which is Yellowstone. This state is no stranger to the beauty and splendor of nature or all the wildlife that inhabits it. Discover the five best fishing lakes in Wyoming, plus the types of fish to expect when you get there! Here's a preview:
Now, read on to learn more information about these terrific fishing lake in Wyoming!
1. Grayrocks Reservoir
Grayrocks Reservoir is one of the best fishing lakes in Wyoming that offers 3,500 acres where you can take your boat out, go swimming, water ski if you're into watersports, or just take a dip to cool off on a particularly warm day. This area is carefully managed to protect the wildlife habitat and ensure recreational opportunities are available. This lake is open year-round, and the types of fish you can expect to find here include the tiger muskie, walleye, yellow perch, black crappie, largemouth bass, smallmouth bass, and channel catfish.
2. Bighorn Lake
At Bighorn Lake, you can fish either on the water in a boat or from the shoreline. There is a wide variety of fish you can catch here while taking in the beauty of this northwest environment. Some of the fish you can expect to catch at Bighorn Lake include crappie, ling, catfish, yellow perch, carp, rainbow, and brown trout, as well as walleye.
3. Glendo Reservoir
Glendo Reservoir is another of the best fishing lakes in Wyoming. It's open year-round but the best time for fishing is in the late spring through early summer. It offers a variety of recreation opportunities, including camping, hiking, hunting, boating, and, of course, fishing. The types of fish you can expect to find at Glendo Reservoir include bass, crappie, catfish, perch, and several other species.
4. Guernsey Reservoir
If you're in southeastern Wyoming, Guernsey Reservoir is a great fishing spot that many fish species call home. Anglers flock to this lake to catch trout, crappie, perch, catfish, and walleye. Stay overnight and turn it into a camping trip or stop by another time to enjoy the hiking trails in the state park. If you're looking to catch walleye, be sure to use live bait and if catfish are what you're after, cast where you see submerged rocks.
5. Flaming Gorge Reservoir
Flaming Gorge Reservoir is another one of the best fishing lakes in Wyoming. It's so huge that it spans across two states, including Wyoming and Utah. It's a total of 91 miles long and there are some tips when it comes to catching certain types of fish. For instance, if you're looking for brown trout, head out starting in the third week of November through the middle of December. That's when you have the best chance to reel something big in. Other types of fish you can find at Flaming Gorge Reservoir include lake trout, rainbow trout, kokanee salmon, catfish, and smallmouth bass.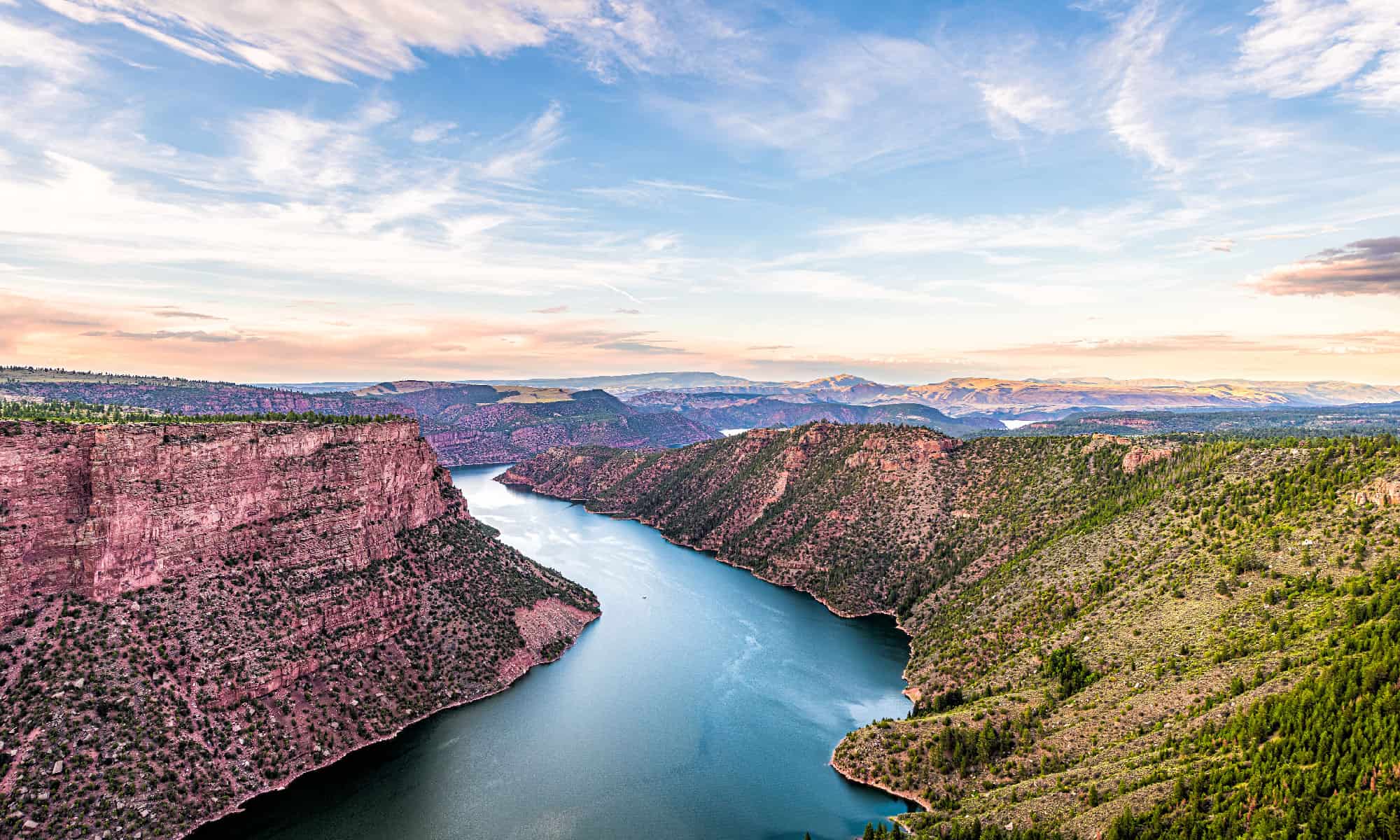 ---
The Featured Image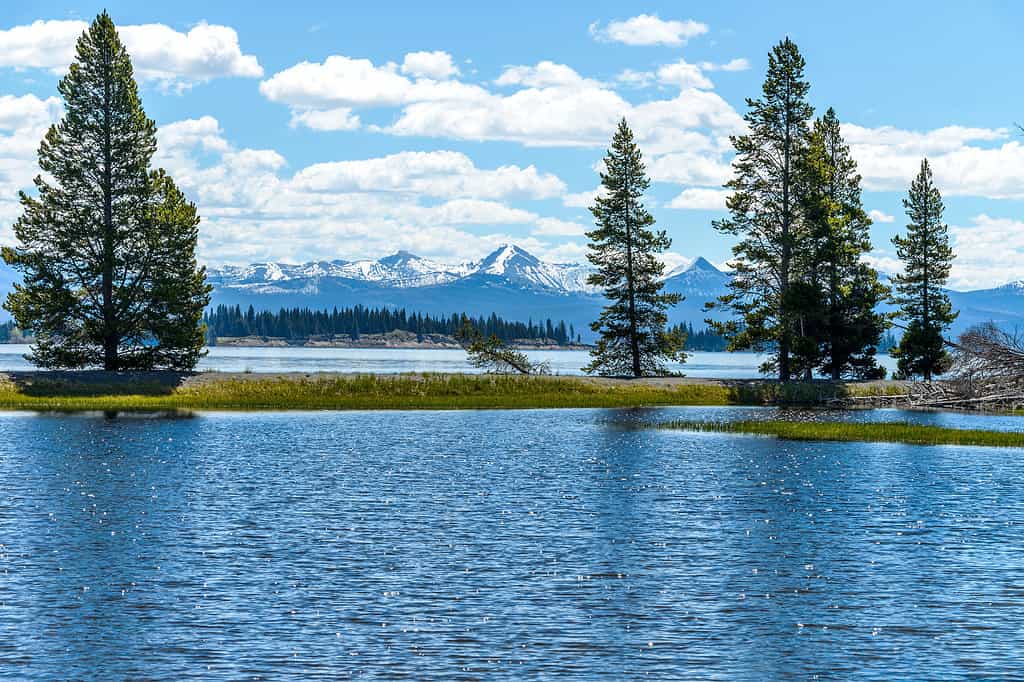 ---