The retail giant has thousands of products available for purchase on their website. Some products are only available online, but many can be shipped to the store for pickup or directly to your home. We scoured Walmart.com and found six terrific products you'll love. There's a little bit here for everyone and the products range from flea & tick prevention to a chicken run. Read on for the best pet products at Walmart this March!
#1 Best Overall Pet Deal: Advecta Ultra Flea & Tick Protection for X-Large Dogs — Save 30%
'Tis the season to get ready for fleas and ticks! We found a great deal on a four-pack of Advecta Ultra Flea & Tick Protection for dogs over 55 pounds.
It has the same active ingredients as K9 Advantix II with a lower price point. As with all flea and tick preventive treatments, it's more effective for some pets than others—fleas and ticks have become resistant to many flea preventives. In addition, some pets are more sensitive to the medication than others.
Most users said that it really helped reduce the flea population and gave their dogs relief from the itching irritation of flea bites. At 30% off, it's a great deal on a product that may help solve your pup's itchy problems. Advecta Ultra Flea & Tick Prevention is our pick for the best overall deal at Walmart in March.
Best Overall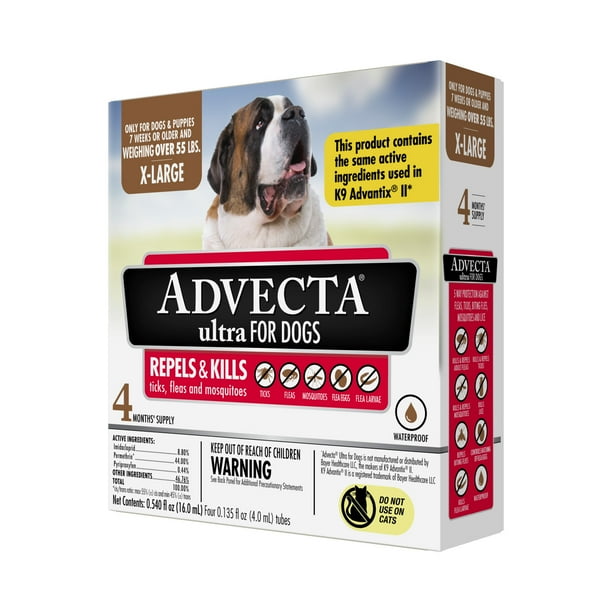 2. Best Deal for Dogs: Morgete Furniture-Style Dog Crate
Plain wire dog crates may be functional necessities with dogs, but they're not very attractive. So, companies began making crates that functioned as furniture and a dog crate.
On top, you've got a wood-grained surface. It's veneered particle board, so taking care of it is easy—a damp cloth should take dust and dirt right off. The sides on this crate are metal mesh that makes it tough for a dog to chew their way out.
It includes both a plastic tray that slides underneath the crate for easy cleaning and a pad that goes over the top of the wire mesh.
This one has locking wheels and two doors. To make it even better, you can install the doors on either side, depending on what better fits your home. For a great piece of furniture that does dual duty for your dog, the Morgete Furniture-Style Dog Crate is our pick for the month of March at Walmart.
Best Deal for Dogs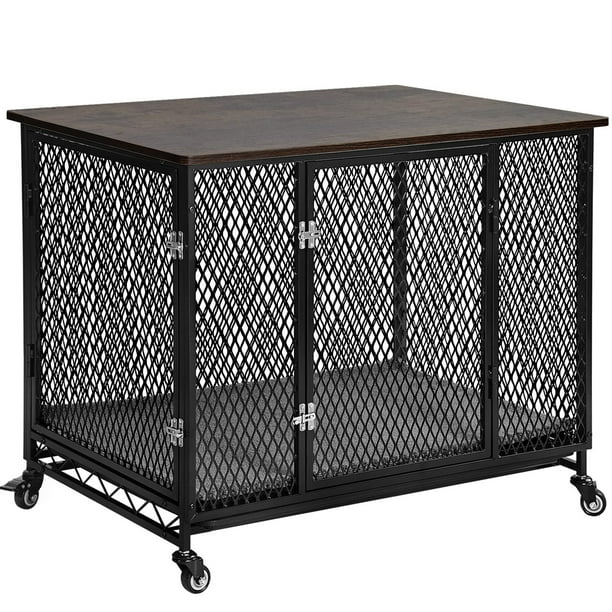 3. Best Deal for Cats: 79" Multilevel Large Cat Tree
Get your altitude-loving kitty ready for a room with a view. The 79-inch-tall cat tree offers cats lots of climbing opportunities and the ability to look down on the rest of us.
It's loaded with features that most cats will love—two condos, a soft hammock, sisal rope-covered scratching posts, and a ramp. Plush carpet covers everything else and customers report that assembly was very easy.
Because of its height, a wall strap would help stabilize it. A few people said that it got a little wobbly when their cats got rambunctious.
The 79" Multilevel Large Cat Tree is our pick for the best cat deal at Walmart in March. It's an online-only deal with free shipping.
Best Product for Cats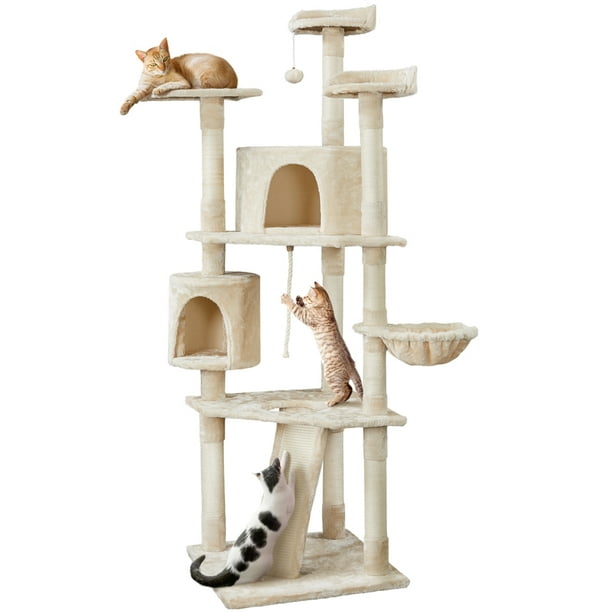 4. Best for Small Animals: Fun Tunnel for Pets
Puzzle toys and playpens are wonderful for letting your little furry friend enjoy some exercise. Tunnels are also terrific. The Pet Fun Tunnel for small animals bends and stays in one shape until you change its shape.
Pick your favorite color (or colors) and let your furry friend explore to their little heart's content. The play tunnel comes in green, blue, and pink and is affordable enough at $13.66 each that you can purchase several to include on enrichment day. Measuring 40 inches when fully stretched out, the tunnel has a generous diameter of four inches—large enough but be sure to check your buddy's size.
Like a giant bendy straw, it bends in any direction and collapses for easy storage. Made from plastic, it's easy to clean and fun for your pets. The Pet Fun Tunnel is our favorite pick this March at Walmart.
Best for Small Animals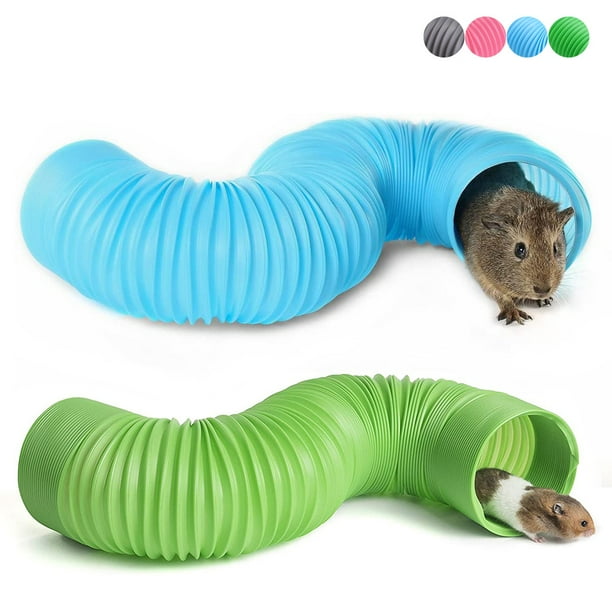 Pet Fun Tunnel, Small Animal Game Tunnel, Foldable Plastic Tube, Pet Hiding Toy, Hiding Training, Suitable For Guinea Pigs, Hamsters, Chinchillas, Ferrets, Dwarf Rabbits.
A tunnel toy for small pets.
Good for guinea pigs, hamsters, chinchillas, and ferrets.
Available in three colors: blue, green, and pink.
Has a diameter of 10 cenitmeters.
Check Walmart
5. Best for Reptiles: Reptology Shale Ledge & Cave Hide
Reptiles that love climbing need something tall, but it also needs to be sturdy enough to support them. Another nice feature would be to have a cave for hiding.
The Reptology Shale Ledge & Cave Hide fits the bill. It's made from high-quality, sturdy resin that's also heavy enough to sink in an aquatic habitat. The hide is 10.25 inches tall and 11.5 inches wide, with several entrances so your little critter can get in and out from nearly any direction.
One advantage to a hide with this much height is that reptiles can rest on it in different places, giving them various temperature gradients to help regulate their body temperature.
Because of its excellent design, the Reptology Shale Ledge & Cave Hide is our pick for the best reptile product on Walmart.com this March.
Best for Reptiles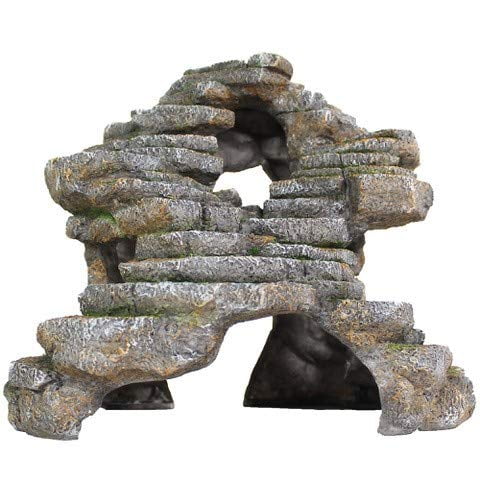 6. Best for Backyard Chickens: Chicken Coop Run with Waterproof & UV Protection Cover
Keeping your backyard chickens safe from predators, which may include your dogs, sometimes feels like a full-time job. The Chicken Coop Run with Waterproof & UV Protection cover is one way to keep them contained and out of trouble.
Chickens and their silly behavior are a fun addition to your family, but nobody wants their hens running through the garden unsupervised. After all, more than a few Brussels sprout plants have been decimated by the voracious egg-making machines.
This chicken run is perhaps more ideal for already secure yards where you only need to keep the birds out of some areas and from exploring too far. If you have coyotes, raccoons, or foxes lurking about, a more robust option is probably better.
The Chicken Coop Run with Waterproof & UV Protection Cover measures 87 inches long, 41 inches wide, and 41 inches tall. The cover shelters half of the run, leaving the birds free to roam and wander the other half in the sun. Getting food yourself into the coop is easy too; there are doors on three sides and one opening at the top.
Because it's also useful for rabbits and other small animals, the Chicken Coop Run with Waterproof & UV Protection Cover is our pick for this month's best product for backyard chickens.
Best for Backyard Chickens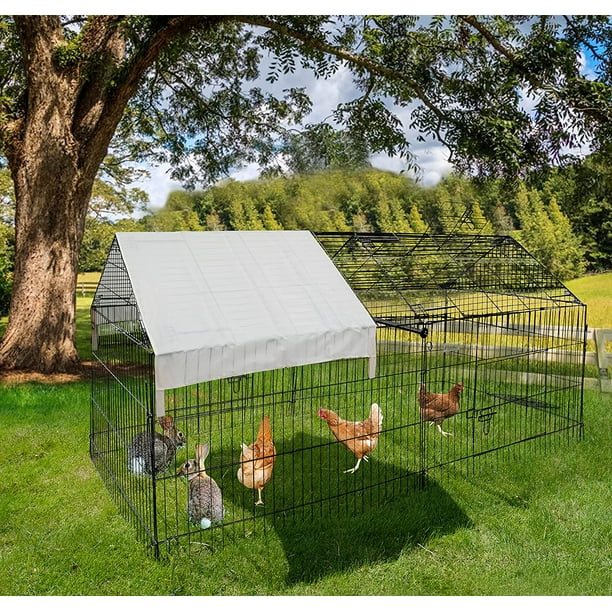 How to Save Money At Walmart
Whether online or in-store, Walmart offers lower prices than many competitors. Online shoppers can scroll down their department list to the "Pets" link. From there, select "Deals," where Walmart lists pet department price rollbacks and sale items. It's a quick way to find discounts on items you may otherwise not see.
In-store is similar, where rollbacks are specific to the department. However, most stores also have a special aisle for clearance items—it's a fun aisle to find those one-off random things for your pets or you!
The 6 Best Pet Products at Walmart This March FAQs (Frequently Asked Questions)
Is price matching available on Walmart.com?
Price matching is only available if you purchase it in-store and the Walmart.com price is lower. It's best to check with them directly, because they require that certain requirements are met.
How is Walmart's return policy?
In general, Walmart's return policy is fair and generous. According to Walmart.com, "Returns are available for nearly everything Walmart Sells."
The marketplace vendors on Walmart.com often have similar policies but it's important to check first.
How much is shipping with Walmart.com?
Shipping costs vary, but orders over $35 typically qualify for free shipping. Walmart.com's marketplace vendors sometimes add a shipping fee, but it's usually listed next to the price.