El Paso has multiple dog parks available for public use. In this article, we've picked the best dog parks you can find in El Paso. While every park on this list has something great about it, a few parks will blow you away. Dog parks in this city tend to be well maintained and clean with the help of their patrons.
Dog parks in El Paso generally have the same rules, which usually include the following:
All dogs must be legally licensed and vaccinated and shall wear a visible dog license. 
Dogs under 4 months of age and female dogs in heat are prohibited. 
Children 6 years and under are not allowed, and children ages 7-12 years must be accompanied by an adult.
Users are limited to a maximum of three dogs.
Please "scoop the poop" and fill any holes dug by dogs.
While dog parks are a fun place to take your dog to socialize and play, it's always best to be respectful and mindful of other people's pets and try to clean up after you and your pup so others can enjoy the park too. 
1. Eastwood Dog Park
Eastwood Dog Park Location 2921 Wedgewood Dr, El Paso, TX 79925Hours 6 AM-9 PMPrice Free 
Eastwood dog park is a small fenced-in park with pebble rock landscaping. This dog park can be found in the western corner of Album park in east El Paso. Doggy bags are provided near the dog park entrance so you can easily clean up after your furry friend. There may not be a working water fountain nearby, so it's best to bring your own to ensure your dog stays hydrated. 
While visiting this park, your pup can enjoy an agility course so they can learn some new tricks or get out some extra energy. The Eastwood dog park is a great place to visit if you prefer somewhere that's not usually crowded. The park tends to be busiest on Sundays from late morning to early evening but stays relatively empty during the week. 
This park is relatively shady, but there aren't any benches or tables in the park for owners to use. Due to the pebble rock landscaping, this park may not be an ideal place to visit during summer because the rocks can get hot and hurt your pup's paws. 
2. Argal Dog Park
Argal Dog Park Location Argal Park, 11565 James Watt Dr, El Paso, TX 79936Hours 6 AM-10 PMPrice Free 
The Argal dog park is located in east El Paso near Interstate 10. This dog park is a double chain link fenced to make it easy for you to introduce your dog to the other pups inside before letting them in. It has a grassy/dirt landscape with multiple benches for owners to sit and relax. There are two separate fenced areas for small dogs and big dogs with a water fountain. 
The dog park is located in the northern area of Argal park. There is only one small parking lot at the southwest end of the park, so it can be difficult to find parking nearby on busier days. Weekends are the busiest days, while the park stays pretty empty during the weekdays. 
While the dog park does have benches and foliage, there is very little shade for owners or dogs, so it's not an ideal spot to visit on summer days.  
3. Tierra Buena Dog Park
Tierra Buena Dog Park Location 12701 Pebble Hills Blvd, El Paso, TX 79936Hours 6 AM-11 PMPrice Free 
Tierra Buena dog park is located in Tierra Buena Park on the eastern end of El Paso. This park is a large fenced area with a dirt/grassy landscape. There are a few trees located around the park, as well as benches for owner use. There are two separate areas for small dogs and large dogs with some agility equipment found in both areas.
Doggy bags and trash cans are provided near the park entrance so you can keep the park clean for others to enjoy. There is a water fountain available for use, but locals say it tends to be out of order often, so it's probably best to bring your own, so your pooch can stay hydrated. Because the landscape is mostly dirt, you should prepare your pup to get dirty, especially after rainy days.
Tierra Buena is one of the busier dog parks in El Paso. Most days, your dog will have plenty of furry friends to play with and socialize with. The busiest days are typically Saturday and Sunday during the afternoons and evenings. If you'd prefer to visit the park during less active hours, weekdays during the morning and early afternoons would be the best time as the park tends to be empty.
4. Pavo Real Splash Dog Water Park
Pavo Real Splash Dog Park Location 9301 Alameda Ave, El Paso, TX 79907Hours 10 AM-8 PMPrice Free 
Pavo Real Splash Park is a water spray park for children and dogs. Dogs have their area to enjoy playing in the water, and small dogs and large dogs have their separate times to enjoy the park. 
The dog splash area has concrete landscaping with small areas of grass. Dog bags and trash cans are provided near the entrance, and cleaning up any mess your dogs make is mandatory to avoid the dog splash area closure. Outside the dog play area, there are multiple canopied picnic tables, but dogs must be on a leash when not in the dog splash zone. 
Since this park is a water splash area, it is only available for use in the warmer months, the water is not on year-round, so this park is a great summer option. While there are no benches inside the dog play area, you can bring your portable chairs as long as they aren't too big. There are no restrooms near the play area, and there is a lack of shade, but the parks tend to stay wet all day, so it's easier to cool down. You can take your dog to a large open field behind the splash park, but they must remain on a leash. 
The Pavo Real Splash Spray Park is located in southern El Paso near the U.S/Mexico border. The park is next to a school and a senior center, so on weekdays, the streets can get pretty crowded in the afternoon. This park can get pretty busy, so parking may be difficult to find. Like most dog parks, the busiest days tend to be weekends from early afternoon to evening, while weekdays are typically much less busy.  
5. Westside Dog Park
Westside Dog Park Location 7400 High Ridge Dr, El Paso, TX 79912Hours 6 AM-9 PMPrice Free 
The Westside dog park is located inside the Westside Community Park in northwest El Paso near the Franklin Mountains State Park. This park is part of the Westside Open Reserve, which offers multiple hiking trails, a water play area for children, and a large fenced dog area.
Depending on the season, the dog park has a dirt/grassy landscape with a few small trees and shaded benches. There are three separate fenced areas for big and small dogs, but only two are open at a time so the park can keep clean and maintained. Water bowls are provided for your pups, as well as doggy bags and multiple trash cans so you can help keep the park clean. 
Westside dog park is one of the large parks in El Paso, but it does get pretty busy during the weekends from morning to night. Weekdays are less busy, but there are usually always people and pups there to socialize with. Westside dog park is beloved by locals for its large size and cleanliness.
6. Gringo's Bark Park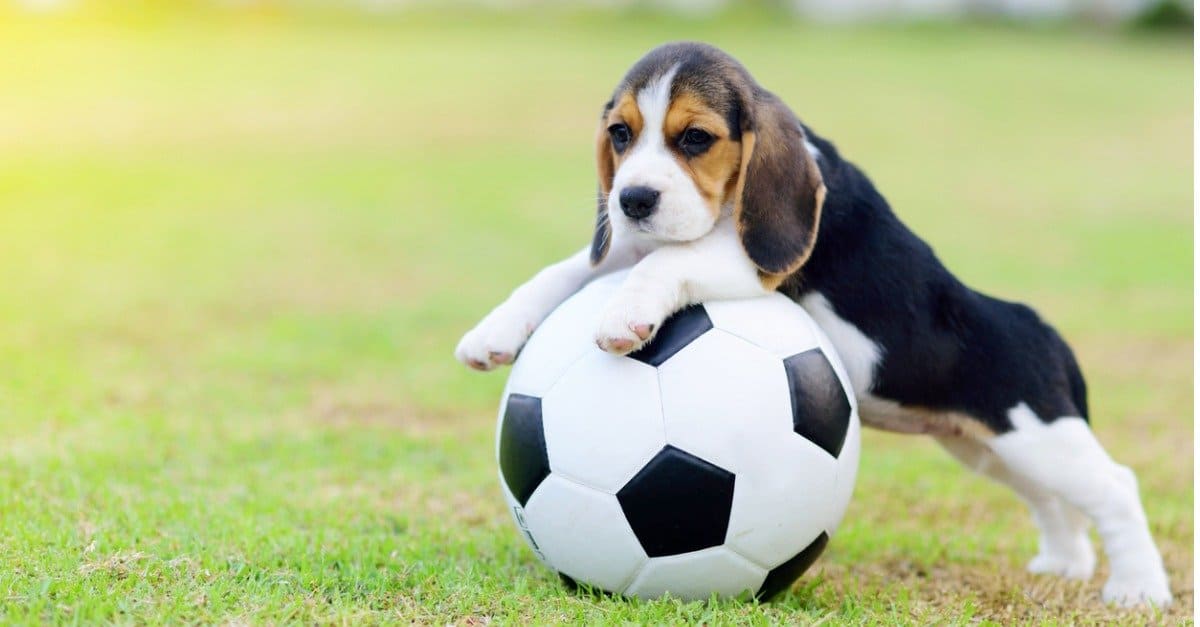 Gringo Bark Park Location 11410 Montana Ave, El Paso, TX 79936Hours 1 AM-8 PM Monday-SaturdayPrice Free
Gringo's Bark park is located inside Gringo Theory Patio Bar in east El Paso. This dog park isn't just a park. It's a doggy play area available for patrons of the patio bar. This play area is great if you want to have a few drinks with friends while you let your pup play. The establishment offers free treats and cupcakes for your pooch and water dishes in the play area. 
The dog bark park has two grass areas separated by a gravel area with a bone-shaped puppy pool. There's also agility and play equipment for the pups to play on and benches for owners to sit and watch while they enjoy a drink. The play area is fenced in and has canopies over the grassy areas. There are two separate areas, one for small dogs and one for big dogs.
This patio bar/bark park is one of the best small dog parks in El Paso. The patio area allows dogs, but they must be on a leash. The bar also offers "Dog Brew," which is a beer safe for your pooch, so not only can you enjoy a drink with friends your dog can too! Gringo's Bark Park does get pretty busy on Saturdays, but weekdays usually aren't very busy.
Ready to discover the top 10 cutest dog breeds in the entire world?
How about the fastest dogs, the largest dogs and those that are -- quite frankly -- just the kindest dogs on the planet? Each day, AZ Animals sends out lists just like this to our thousands of email subscribers. And the best part? It's FREE. Join today by entering your email below.
Up Next:
More from A-Z Animals
---
The Featured Image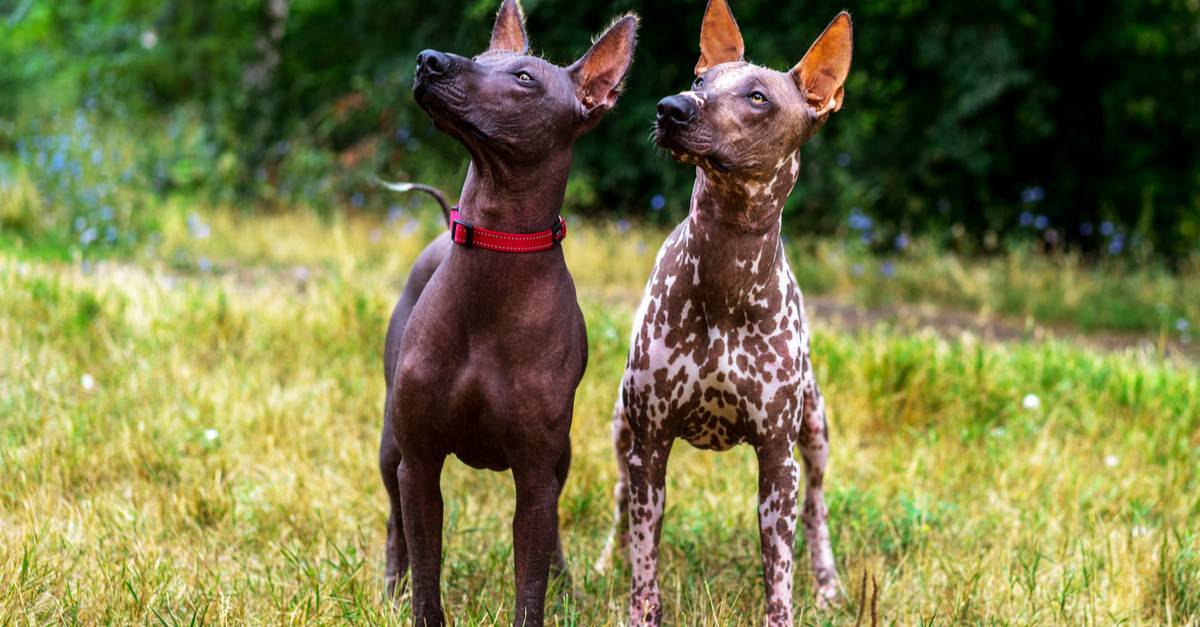 ---