Zoos are a great way to safely learn more about animals interactively. These places are great for visual learners. Zoos and wildlife parks are found across the United States. While there aren't many zoos or wildlife parks in Maine, there are many others located within driving distance. If you're interested in visiting a zoo in Maine, follow along to learn more about three options, and others a short drive away!
Maine Wildlife Park
We are starting our list of the best zoos in Maine with Maine Wildlife Park. The Maine Wildlife Park is located in Gray, Maine. Technically, this location isn't a zoo, but a nature reserve. Still, it's worth a visit as you can see many animal species in large habitats. Here, you are guaranteed to see majestic animals like moose. The animals you find in this wildlife park are unable to return home because of various reasons. Sadly, when an animal is too injured or is orphaned, there is always a chance it won't survive in the wild. This also happens to animals that become human-dependent. 
While in the wildlife park, you can visit the visitor center. Here you can learn more about the animals you see in the park. There are also fun educational games and you can weigh a moose antler! In this wildlife park, you can also visit a fish hatchery. There, you can view brook trout.
So, what animals can you see in the Maine Wildlife Park? While visiting, you can see a black bear, Canada lynx, bobcat, porcupine, and 3 cougars. The fees are low to enter the park, however, they only take cash or check. This park is open 7 days a week including holidays from 9:30 am to 4:30 pm. It's best to visit this park from spring to fall. 
York's Wild Kingdom
Another zoo to visit in Maine is York's Wild Kingdom, which also acts as an amusement park. This zoo and amusement park is located in York, Maine, and offers many family-friendly options for entertainment. It's privately owned and has been open since 1980. Some of the most popular attractions in the zoo and theme park include the Super Slide, Sky Fighter, Lady Bug, Merry Go Round, and Go Karts. There is also an 18-hole mini golf course.
One of the most popular parts of York's Wild Kingson is the Butterfly Kingdom. This lovely exhibit is great to visit during spring and summer when butterflies are most active. The space is 5,500 square feet and allows visitors to get up close and personal with many South and North American butterfly species. Don't touch the butterflies though if you visit! They have fragile wings.
This unique zoo and amusement park has mixed reviews. Many locals have fond memories of visiting the zoo but have noticed a decline in quality.
DEW Haven | Maine Zoo and Rescue
DEW Haven is a non-profit Maine zoo and rescue located in Mount Vernon. This non-profit rescue cares for sick and injured animals in the area. It is family-owned and all ticket sales go to the care for the animals. This place is home to over 200 animals grateful for the help of Julie, her daughter Heidi, and son-in-law Ryan along with their staff, interns, and volunteers.
DEW Haven's story is unique. This beautiful zoo and rescue began as a farm in 1980 run by Bob and Julie Miner. The landscape is built from 90% recycled materials. There is a natural feel to the rescue and zoo. The pathways, for example, resemble a nature walk. Some of the animals you can interact with and purchase feed.
Although this place is a great zoo to visit in Maine, be aware that there are no guided tours or food options inside. Instead, you can visit the gift shop to ask about local favorites. DEW Haven is open from Spring to Fall, with a short break in winter.
You can see many animals while visiting DEW Haven, including Chewy the black bear. The permanent animals in this zoo cannot be released into the wild. They are sometimes given to DEW Haven from zoos that close or when an owner passes away. Some are illegally purchased and released.
The Best Zoos Near Maine
Sadly, there aren't many zoos in Maine. Although this is true, there are various near the state that are great for a quick day or weekend trip. If you want to explore Maine and the surrounding states by visiting the many zoos, follow along to learn about some of the best!
Charmingfare Farm
Although not located in Maine, one of the best zoos near Maine is Charmingfare Farm. This charming zoo is home to many animals. It's also part of a working farm. Charmingfare Farm is located in New Hampshire. It's about 81 miles away from Portland Maine. You can be there in about an hour and a half!
Charmingfare Farm is a seasonal farm open in spring and summer. You can see many animals on the farm and zoo. Some animals include black bears, bobcats, coyotes, fallow deer, skunks, chickens, donkeys, llamas, and peacocks. Apart from visiting the zoo animals, you can also participate in horse trail rides.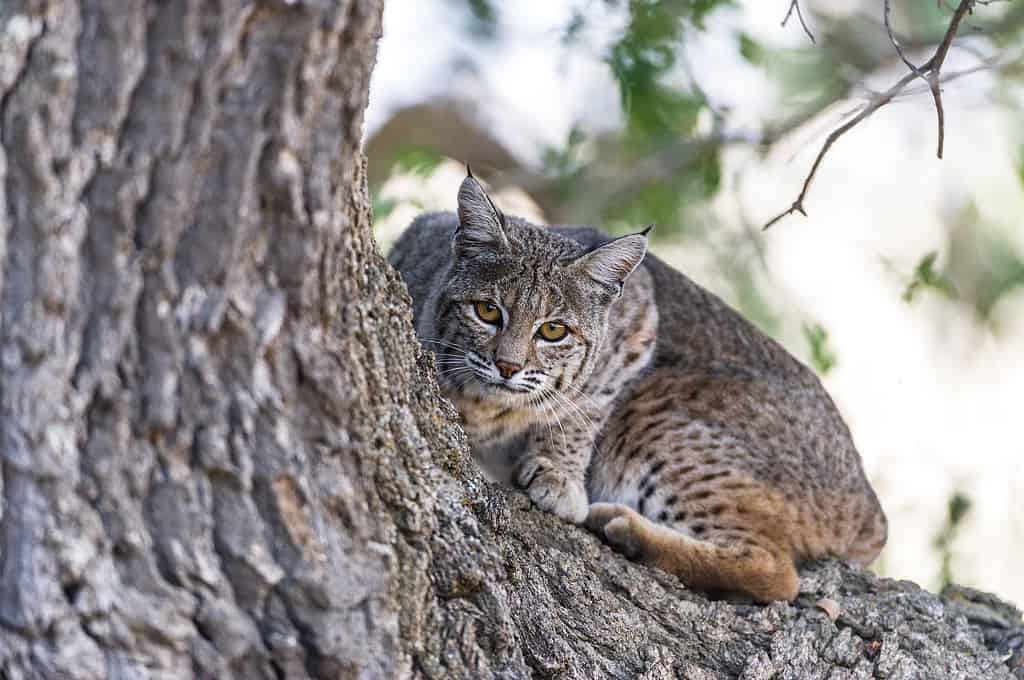 Squam Lakes Natural Science Center
Squam Lakes Natural Science Center is another zoo in New Hampshire. It's also an educational center and was founded in 1966, but opened its doors in 1969. You can visit this fun science center and zoo from 9:30 am to 5:30 pm. This unique experience allows visitors to view animals in their natural habitats. It takes about 2 and a half hours to walk the nature trail. While walking on the trail, you can admire river otters, bobcats, mountain lions, and more. Cruises are also available on Squam Lake. 
Buttonwood Park Zoo
Buttonwood Park Zoo is about a 4-hour drive from the center of Maine. This small, but mighty zoo, is a favorite for many locals. This impressive zoo isn't just known for its stunning display of animals, but also for its age. The Buttonwood Park Zoo opened in 1894, making it the third-oldest zoo in New England. The City of New Bedford runs this zoo with help from the Buttonwood Park Zoological Society.
While visiting, you can see and learn more about at least 80 animal species. There are five exhibit spaces North America East (NAE), North America West (NAW), Aquatics, Rainforests, Rivers & Reefs, and Elephants. The best time to visit this zoo is from April through October. After October, the zoo closes an hour earlier. Some animals you see while visiting include Asian elephants, bald eagles, emperor geese, red foxes, caiman lizards, and Atlantic harbor seals.
Stone Zoo
Last but not least is the Stone Zoo located in Stoneham, Massachusetts. It's a small to medium-sized zoo with unique animals. The zoo is built on 26 acres of land and was founded in 1905, making it one of the oldest zoos in the country. There are about 59 species and 797 animals in the zoo. Previously, this zoo was called the Middlesex Fells Zoo, however, it was renamed in the 1960s.
Although small, it's hard to get bored when visiting Stone Zoo. There are many exhibits including Barnyard, the Animal Discovery Center, Caribbean Coast, and Windows to the Wild. The best time to visit this zoo is during the weekdays as crowds are less likely.
---