Louisiana's biggest forest covers over 600,000 acres of outdoor adventures as well as vegetation cover. It is located southwest of Alexandria, where visitors enjoy breathtaking views. Today, we discover the largest forest in Louisiana and its spectacular flora and fauna.
What Is the Largest Forest in Louisiana?
Kisatchie National Forest is the largest forest in Louisiana. Designated in 1930, it is Louisiana's only national forest. 
Kisatchie National Forest covers approximately 604,000 acres of natural public landscape consisting mainly of flatwoods and longleaf pine. This vegetation supports various animal species. You can also find rare habitats such as calcareous prairies and seepage bogs.
This spectacular forest spreads over seven parishes, making it one of the biggest protected lands in Louisiana, not forgetting the endless opportunities for great outdoor activities. Some of these activities include:
Fishing
Hunting
Bird watching
Camping
Nature hikes
Boating
Swimming 
Additionally, the forest has developed over 40 recreational sites and more than a hundred miles of stretched-out trails for horse riding or biking. 
Kisatchie National Forest also has what you need if you are searching for elevation gain. The largest height increase is found on Sandstone Trail, with a total ascent of 2,066 feet. Wild Azalea Trail, which gains 1,745 feet in elevation, is the runner-up in the park. 
The forest has a buffer for a designated wilderness area known as the Kisatchie Hills Wilderness. This designated area dramatically protects the U.S. coastal plain region's biodiversity.
Kisatchie forest is divided into five districts, namely:
Caney Ranger District
Catahoula Ranger District
Calcasieu Ranger District
Winn Ranger District
Kisatchie Ranger District
Caney Ranger District
The district is located in Claiborne Parishes and Webster, close to Shreveport, Homer, and Minden cities. The district has three divisions covering a total of 32,000 acres. They include:
Caney Lakes
Middle Fork
Corney Lake
Further, the district manages two established recreation areas: Caney Lakes and Corney Lake.
Catahoula Ranger District
This scenic district covers 121,500 acres of forested land. With its proximity to Alexandria, Ball, Tioga, Bentley, Dry Prong, and Pollock cities, the Catahoula Ranger District is a favorite among north Rapides and Grant Parishes residents.
Calcasieu Ranger District
The district is separated into two land sections known as units, namely: 
Vernon Unit (97,000 acres in Vernon Parish)
Evangeline Unit (97,000 acres in Rapides Parish). 
Beautiful longleaf pine stands offer a range of activities for visitors.
Winn Ranger District
Known for its extensive 29 miles of trails, this district covers 164,000 acres in the following parishes near the Winnfield region:
Kisatchie Ranger
Found in Natchitoches Parish near Natchitoches, the Kisatchie Ranger District covers over 102,000 acres of land encompassing breathtaking Kisatchie Hills Wilderness and vistas. 
Where to Find Kisatchie National Forest on a Map
Kisatchie National Forest is located in the central and northern parts of Louisiana, covering over 600,000 acres. If you're looking for it on a map, it can be found primarily between Alexandria and Shreveport. The forest is divided into five districts: Calcasieu, Caney, Catahoula, Kisatchie, and Winn Ranger Districts. Each district has its own unique features, including wildflowers, waterfalls, hiking trails, and campsites. You can easily find more information about the park's location by visiting their website or referring to a detailed map of Louisiana's state parks.
History of the Kisatchie National Forest
The forest's name was derived from the "Kisatchie," a tribal name of the Kichai Indians of the Caddoan Confederation, meaning "long cane." 
Virgin forests covered about 85% of Louisiana during the late 1800s. However, the beauty did not stop there, as the land was primarily full of yellow pine in significant volumes and quality. This was in addition to the level terrain, which attracted loggers from every corner. 
Louisiana as a Lumber Producer
Over a short span of around 25 years, loggers took the opportunity by the axe and reaped out of it. This opportunity saw Louisiana become one of the nation's leading lumber-producing states in 1914. 
For several years, Louisiana held the second position for top lumber producers in the country. But this finally turned Louisiana into a burnt-out wasteland just when the Great Depression struck the nation. Stripped of resources, most people lost their faith in the future of timber production in the state. 
The residents of Louisiana were greatly affected by the Great Depression long before the "Black Tuesday" events on October 29, 1929. 
The state's economic fortunes dwindled a couple of years before 1929 when most developed sawmills closed their doors. One of the largest sawmills, Gulf Lumber Company, did its last timber production in 1927 due to the country's economic crash. 
The Forest Service's Efforts
Fortunately, the Forest Service bought a portion of the Gulf Lumber Company land, among other lands, bringing some light at the end of the tunnel for Louisiana. Although, according to reliable sources, the Forest Service could not salvage over 78 abandoned sawmills in North Central and western Louisiana, which had spread out across 26 pine parishes. 
The Forest Service Unit filled the management positions from 1928 onwards. Charles A. Plymale was one of the men assigned to head the Kisatchie Purchase Unit, Alexandria, in 1928. 
The following year saw the Forest Service Directory for October 1929 list Catahoula as the national forest's first-ever Ranger district. This district headquarters, located at Pollock, Louisiana, was headed by P.E. Ackerman. 
Finally, Kisatchie was made a national forest in 1930 during the administration of the then-president of the US, Herbert Hoover. From 1979 to 1980, Kisatchie became one of the U.S.'s South forest leading revenue generators per acre.
Wildlife Found in the Kisatchie National Forest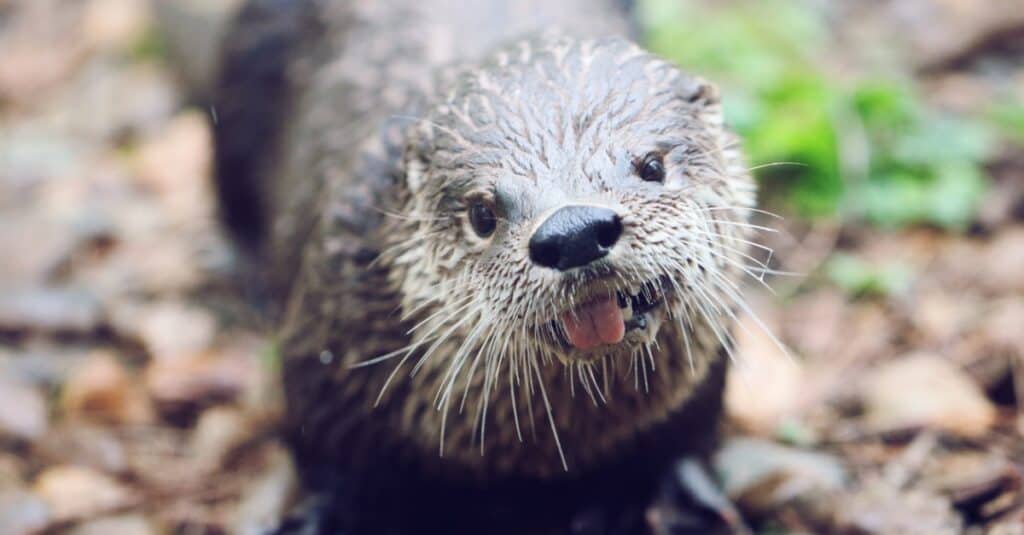 The woodland is teeming with wildlife and non-game species. The forest is home to many wildlife species, including foxes, snakes, salamanders, coyotes, bats, frogs, turtles, and otters. Astute wildlife observers might also spot a Louisiana black bear, a wild hog, a bobcat, or even herds of wild horses in the forest.
The forest's variety of upland, riparian, and aquatic ecosystems make it the perfect place to watch a wide variety of wildlife. There are several initiatives to maintain non-game species, including:
Habitat assessments
Bird and animal surveys
Collaborative work with the State of Louisiana
For birdwatchers, the Kisatchie National Forest is undoubtedly a top destination. The forest is home to over a hundred bird species throughout the year. The songs and sights of birds fill the woods, giving both amateur and expert birdwatchers a lot of time adding new species to their life lists. 
Any Forest Service office can provide you with a list of the birds found in the Kisatchie Forest in case you plan a visit soon. The administration of the Kisatchie National Forest focuses primarily on wildlife above all else.
Recreational Activities at the Kisatchie National Forest
The Kisatchie National Forest is filled with various exciting places to visit, including bird watching, scenic drives, overlooks, wilderness areas, scenic rivers, and more. 
The Kisatchie National Forest is filled with various exciting places to visit, such as wilderness areas and scenic rivers. Besides, there are plenty of activities to engage in, including:
Bird watching
Scenic drives
Overlooks
In fact, most Louisiana scenic adventures are experienced through some of these recreational activities.
Although some regions have additional regulations, Louisiana's hunting and fishing laws strictly apply to the forest. 
There are numerous multipurpose trails found in this woodland that can be as long as 30 miles. Most of these pathways wind through scenic landscapes on rolling slopes.
Ensure you bring plenty of water because drinking from the streams and tributaries is unsafe. Before your trip, be aware of the surroundings and check the weather.
Off-road vehicle paths can be found in the Catahoula, Kisatchie, and Calcasieu districts. The Sandstone Trail in the Kisatchie District is regularly closed from January 1 through April 30 each year for maintenance. 
Trees Found In the Kisatchie National Forest
While loblolly pine and other southern yellow pines, such as shortleaf, slash types, and hardwoods, make up a sizable portion of southern forests, longleaf pine originally made up a large portion of the Kisatchie National Forest. In the past, the longleaf pine has had to overcome many obstacles to ensure its survival.
One of the primary obstacles the longleaf species had to overcome was the absence of naturally occurring periodic burning, which the longleaf pine is tolerant to, even as seedlings. The burning regulates both diseases and competition; hence without it, the species become more prone to diseases and possible extinction.
Longleaf pine seedlings planted in the past had a low survival rate. However, they were sowed in tiny containers in the past few years. This significantly increased survival rates and the possibility of reintroducing longleaf pine to areas where it was formerly abundant. Hardwoods and shortleaf pine are considered vital ecosystems in the Kisatchie National Forest; hence, much effort is put into preserving and restoring them.
The Kisatchie National Forest has live oak trees in addition to pines. They stand tall in the southern environment, supporting an evergreen crown that can be stylishly covered in Spanish moss.
Unique Features of the Forest
The Seven Sisters Oak, the largest live oak, may be seen near Mandeville, Louisiana. The tree is 57 feet tall, with a circumference of about 40 feet. Its branches would span the length of a football field. It is believed that the enormous oak is nearly a thousand years old.
Another notable feature of the forest is Chemin-a-Haut State Park, home to one of the largest hollow cypress trees in the state. The enormous cypress has been growing there for about 800 to 1,000 years. Its base measures about 20 feet, with its roots sunk deep into the brook that empties into Bayou Bartholomew.
Canoeing and kayaking on the park's waterways are popular activities. Typically, cutting cypress trees of this size into timber was highly profitable to most loggers. But most of these trees grow in swamps isolated from the rest. This might have been one of the main reasons we can view them today despite all those years.
The Benefits of the Kisatchie National Forest to Louisiana
Diverse forest habitats may be found across Louisiana, offering citizens significant cultural, ecological, and economic benefits. In addition, by purchasing the goods and services necessary for the production of forest products, Kisatchie National Forest directly impacts Louisiana's economy by fostering other economic sectors. This is seen through the income generated from wages and taxes.
Over 19,000 people are employed directly in the forest business, which exports wood and paper products worth $7.12 billion.
Most of those directly working in the forest industry reside in the 4th and 5th Congressional Districts.
Despite fluctuations in demand, the forest industry plays a significant role in Louisiana's agricultural economy. It generates a considerable amount of money in state and local taxes annually.
Additionally, the extensive water filtering systems created by forested riparian zones, wetlands, and floodplains regulate water quality and quantity. 
Marshes and forested wetlands offer clean drinking water and act as a natural barrier against storm surges and floods during tropical and extreme weather events like tropical storms and hurricanes, which are almost yearly occurrences in Louisiana.
Key Takeaways
The Kisatchie National Forest is the largest in Louisiana. It's organized into five controlled areas known as Ranger Districts and includes more than 604,000 acres scattered over seven parishes in Louisiana. There is a world of unadulterated wildlife, natural beauty, adventure, learning, and recreation hidden in the bayous, among the old-growth pines and bald cypress forests.
The next time you plan a trip to Louisiana, consider spending a day or a week exploring the Kisatchie National Forest. It is where you can explore the natural world and spend time with friends and family in the most amazing places in the state.
Up Next:
More from A-Z Animals
---
The Featured Image
---