Key Points
The Tennessee River is the longest river in Alabama.
The Tennessee River is 652 miles long and winds through several states.
There are numerous species of wild animals that make their home inside and around the Tennessee River.
It's crescent-shaped and makes its way through several states, including Tennessee, Alabama, and Kentucky. It generates power and serves both recreational and commercial watercraft. Discover the longest river in Alabama, learn what type of wildlife call it home, and find out what kind of recreational activities you can enjoy if you visit.
The Longest River in Alabama
The longest river in Alabama is the Tennessee River. It stretches across 652 miles. This river is so long, it needs portions of other states to cut its way through Alabama. It starts in the eastern region of Knoxville in Tennessee. Then, it continues flowing down toward the border of Alabama and Mississippi. Eventually, it ends over at the Ohio River in Paducah, Kentucky, serving as its most abundant tributary.
Since the Cherokee people once inhabited the space around the river (particularly in the northern portions of Alabama and the eastern region of Tennessee), it was previously known as the Cherokee River. The Little Tennessee River is the Tennessee River's tributary. It snakes its way through both the western portion of North Carolina and the northeastern region of Georgia.
Where is the Tennessee River Located on a Map?
The Tennessee River is a major waterway that flows through several states in the southeastern United States. In Alabama, this river traverses various cities and towns, offering numerous opportunities for recreation and commerce. When searching for the location of the Tennessee River in Alabama, it's important to note that it runs diagonally across the northern part of the state from east to west.
Some of the notable cities along its banks include Florence, Muscle Shoals, Decatur, Huntsville, Athens, and Scottsboro. These cities are known for their rich history as well as their picturesque landscapes featuring rolling hills and lush forests.
Florence is located on both sides of the river, while Muscle Shoals lies just upstream from Wilson Dam and boasts a thriving music scene with studios where some legendary musicians like Aretha Franklin have recorded. Decatur sits at Wheeler Lake, which is formed by a dam on the Tennessee River, while Huntsville features many parks along its riverfront, including Big Spring Park, where concerts are held frequently.
Athens has become a popular destination for bass fishing tournaments due to its prime location near Wheeler Lake, while Scottsboro is famous for Unclaimed Baggage Center -where lost items from airlines end up- but also offers charming downtown shopping options alongside stunning views of mountains surrounding this town.
Overall, if you're looking for adventure or relaxation along one of America's most scenic rivers, then exploring these towns situated on The Tennessee River may be just what you need!
Wildlife in the Longest River in Alabama
Birds call the areas surrounding the Tennessee River home, where they have a chance to create their nests. Some of these birds include great blue herons, osprey, and bald eagles.
As for mammals, there are tons of thriving species as well. They include muskrats, beavers, and otters.
However, fish species enjoy the rushing river spaces the most, with over 230 known types of fish inhabiting the Tennessee River.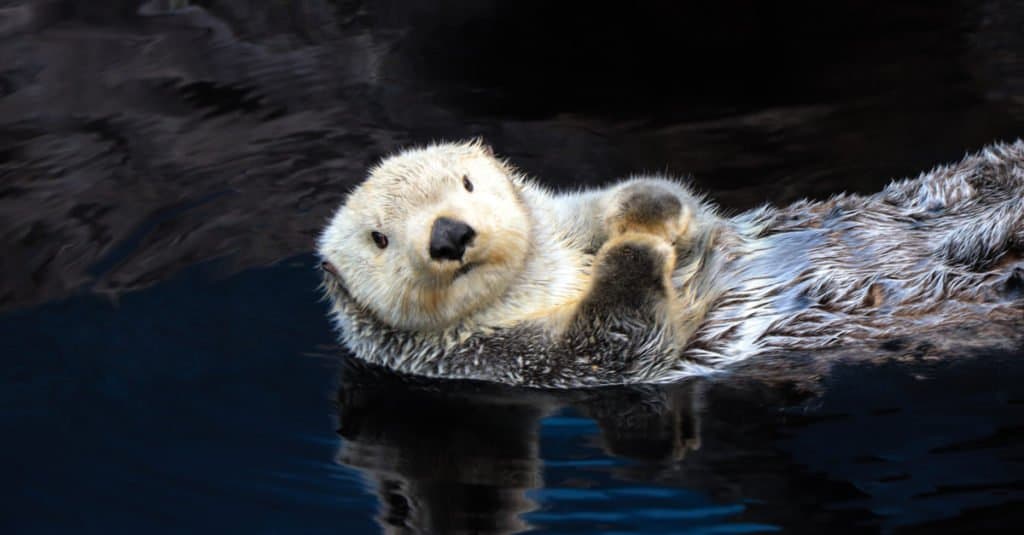 Things To Do Along the Tennessee River
Considering the many different fish species in the Tennessee River, one of the most popular attractions along the river is fishing. Although you can certainly check out Alabama's watersheds, the Tennessee River offers a unique opportunity to catch game fish and other species. For instance, anglers can find sauger and smallmouth bass, which aren't native to the state. Another popular species for anglers in the Tennessee River includes blue catfish.
If fishing isn't what you're looking for, you can find plenty of other opportunities around the Tennessee River. Look for horseback riding and equestrian trails to connect with animals and enjoy the scenery without having to get out on the water. You could also enjoy hiking and mountain biking. For a unique look at the river, head up to Fort Donelson, where you get an incredible view of where the Cumberland and Tennessee Rivers meet. But keep in mind, you'd have to travel a bit further out to Tennessee to appreciate it!
---
The Featured Image
---