A popular pet in many reptile households, these critters are friendly, easy to care for, and considered members of the family. But how long do bearded dragons live for, and what can you do to care for your pet as long as possible?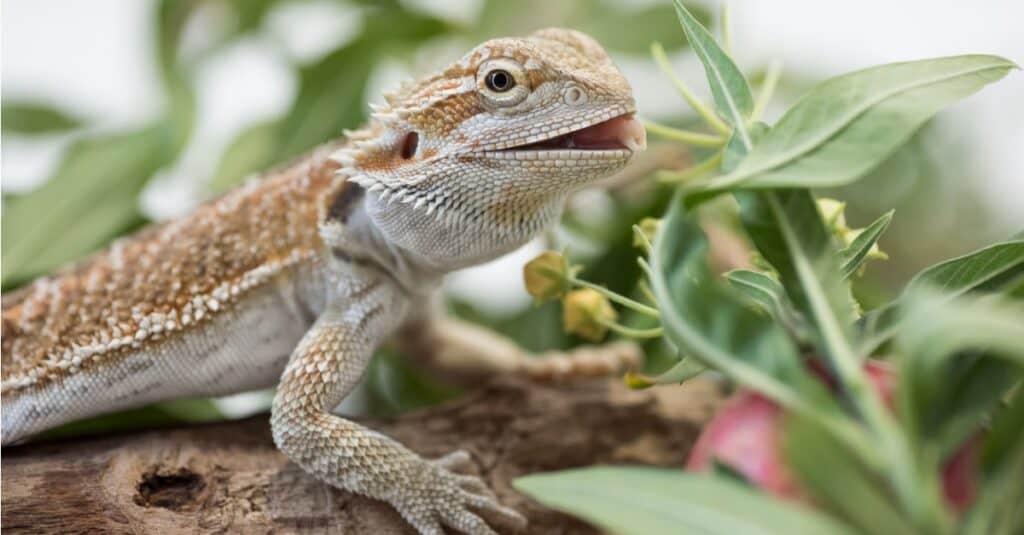 There are many things that you can do to care for your bearded dragon for as long as it lives. It may also help you to know about the average bearded dragon's life cycle so that you can take care of your lizard at any stage of life. Let's learn more about the bearded dragon now. 
How Long Do Bearded Dragons Live?
Bearded dragons live an average of 7-15 years. This number varies based on domestic status, overall care, and the initial health of your lizard. While 15 years may seem like a long time, some bearded dragons have been known to live as long as 18 years.
In fact, the Guinness Book of World Records records 18 years and 237 as the oldest bearded dragon on record!
Bearded dragons in the wild live significantly less time than pet bearded dragons. This is no doubt due to the predators that are out there in the wild as well as a lack of water in more desert locations.
Bearded dragon pets are also known as beardies. This affectionate title no doubt cements this reptile as a member of the family, especially since it can live a long and healthy life when properly cared for!
The Average Bearded Dragon Life Cycle
With the question, "How long do bearded dragons live for?" out of the way, it's time to take a peek at their life cycle. From birth to old age, here's how most bearded dragons live.
Newborns
Newborn bearded dragons hatch from eggs laid by their mother. They can be deeply affected by their mother's behavior at a young age, tuned into her stress and emotions. Bearded dragons hatch at an average size of 3 inches.
They are capable of fending for themselves right away, growing roughly two inches per month. Newborn bearded dragons require much more protein intake than older bearded dragons, which means they should be fed more insects at this time.
Young Lizards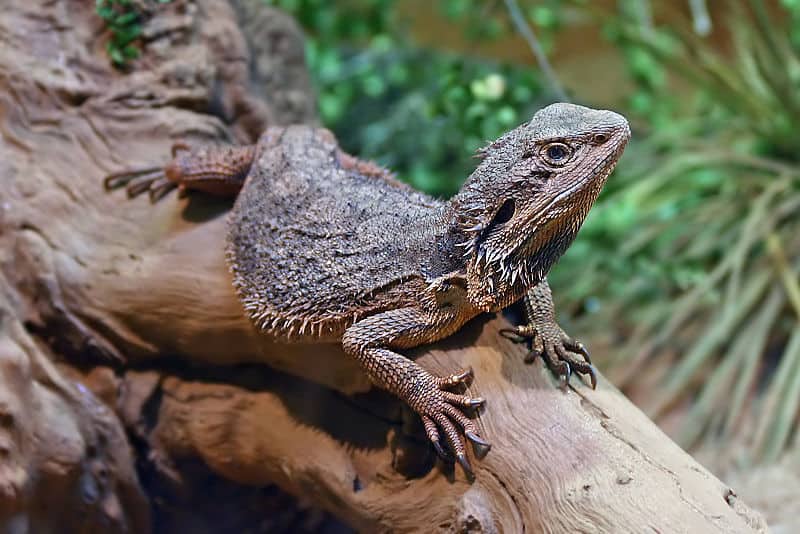 Young or juvenile bearded dragons are considered young adults when they have reached a length of roughly eight to nine inches. They will continue to grow as they age. This means you should still be feeding them an ample amount of protein.
Once young lizards are over a year old, they should be fed more vegetable and plant matter at this time. This is because they are nearing the end of their growth cycle and require many nutrients that insects can't offer them. 
If you are wondering how old your bearded dragon is, the easiest thing to do is measure it. Bearded dragon length is key to determining their age. A young adult bearded dragon is less than 12 inches long, while adults are 13-25 inches in length.
Adults
Adult bearded dragons are considered such once they have reached sexual maturity, usually around 3 years of age. During this time, their diet should still consist primarily of vegetables and insects, as they are now fully grown.
Bearded dragons are considered elderly if they lived beyond the age of seven or eight years old. This is a common occurrence for pet bearded dragons, but wild bearded dragons often live 7 or 8 years in total. 
Once a bearded dragon reaches a certain age, you should be taking extra care to make sure they are comfortable and happy. Looking for more tips on how to give your bearded dragon a long life? Read on to learn more!
Tips for Giving Your Bearded Dragon a Long Life
There are many things that you can do to give your pet bearded dragon a long and happy life. Some of those things include:
Make sure your bearded dragon is warm. Keeping your bearded dragon's enclosure warm is key to their overall livelihood and survival. Not only should you have a heat lamp available for them, but you should also make sure that they have a place where they can seek shade and cooler temperatures. Bearded dragons can overheat just as easily as they can be cold. 
Keep their enclosure moist. While bearded dragons can survive in warm temperatures, a certain level of humidity is recommended for pet bearded dragons. This is because many lizards can easily suffer from respiratory issues and infections if not kept at a certain level of moisture. Mist your bearded dragon's enclosure frequently, and always make sure they have plenty of water.
More Bearded Dragon Tips
Pay attention to their diet as they age. Baby and adolescent bearded dragons need much more protein and insect intake than older bearded dragons. This is because they are older and are no longer growing. But this does not mean you do not need to pay attention to what they eat. Make sure they are eating ample amounts of fresh vegetables and plant matter rather than the same amount of insects they ate as young lizards.
Give them plenty of space. Bearded dragon enclosures should be larger than you think so that your lizard has plenty of room to exercise and live. A cramped and small enclosure can stress out your lizard, leading to a poorer quality of life and a shorter life span overall. You can also give them many different laying rocks and levels inside their enclosure, as well as comfortable rocks or bedding along the cage floor.
The photo featured at the top of this post is © Shinedawn/Shutterstock.com
---