Delicious and spiny, lobsters live surprising lives. How long do lobsters live?
Longer than you might think, at least at first!
Whether you enjoy eating this seafood delicacy or not, lobsters have lives beyond a restaurant aquarium or a fisherman's net.
In this article, we will address how long lobsters live, what their life cycle is like, and how different species of lobster survive year after year, regardless of their captivity status.
Let's get started and learn more about this crustacean now.
How Long Do Lobsters Live?
Lobsters live an average of 10-40 years, though most lobsters caught for food live less than ten years. Lobsters can live a surprising length of time because of their genetic makeup and structure.
The genes present in a lobster allow for it to continuously molt and regrow its exoskeleton. This means that lobsters can live an incredibly long time if they aren't caught by lobstermen or otherwise eaten by predators.
The molting process is just one of many important things that a lobster goes through. From birth to death, a lobster lives an exciting life, especially when you consider that some lobsters can live over 100 years!
For example, the longest-living lobster made it to just about 140 years of age, and just under 50 pounds. This lobster no doubt grew and regrew its exoskeleton dozens of times in its life in order to accommodate this age and size.
Let's learn more about a lobster's life cycle, molting or otherwise.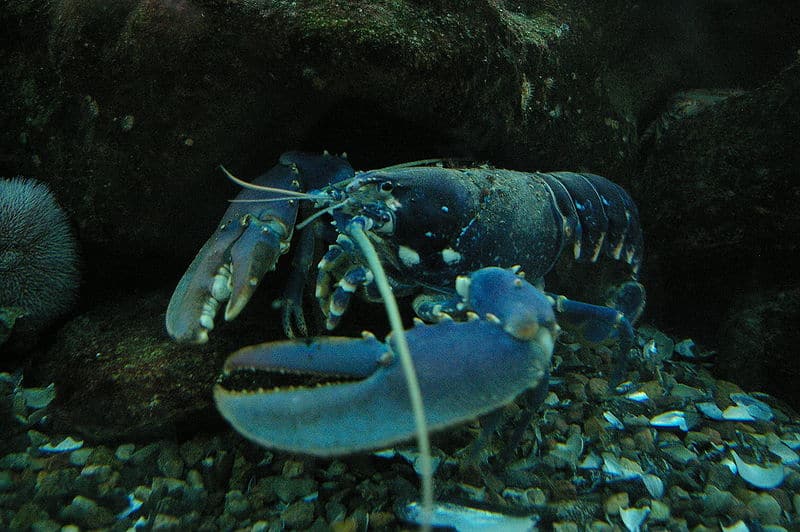 The Average Lobster Life Cycle
From eggs to fully-grown lobsters, the life cycle of this crustacean is an interesting one. Here's what it's like to be a lobster.
Eggs
A mother lobster gestates approximately 10,000-100,000 eggs, depending on the age and size of the mother. Of all of these eggs, less than five are expected to live to see a full adult lobster life. However, this doesn't stop a mother lobster from trying!
She carries the eggs inside for nearly a year, then attaches the eggs to her body externally for almost another year. The entire process takes a great deal of time, but you will know a mother lobster is hatching her young when she fans out her legs.
Larvae and Young Lobsters
When a lobster hatches from its egg, it is known as a larval lobster. This is when most young lobsters are eaten by predators and otherwise consumed. Larval lobsters float on the surface of the sea for the first 4 to 7 weeks of their life, leading to ample predation.
However, should they survive this period of time, they will molt. Larval lobsters molt 3-4 times before they are large enough to sink to the bottom of the sea. However, should they survive this long and reach this point of their lives, they have a higher chance of survival.
Young lobsters will scuttle around the bottom of the sea, searching for food and good places to hide. They are considered young for the first five years of their life, molting and changing every few weeks, depending on the lobster.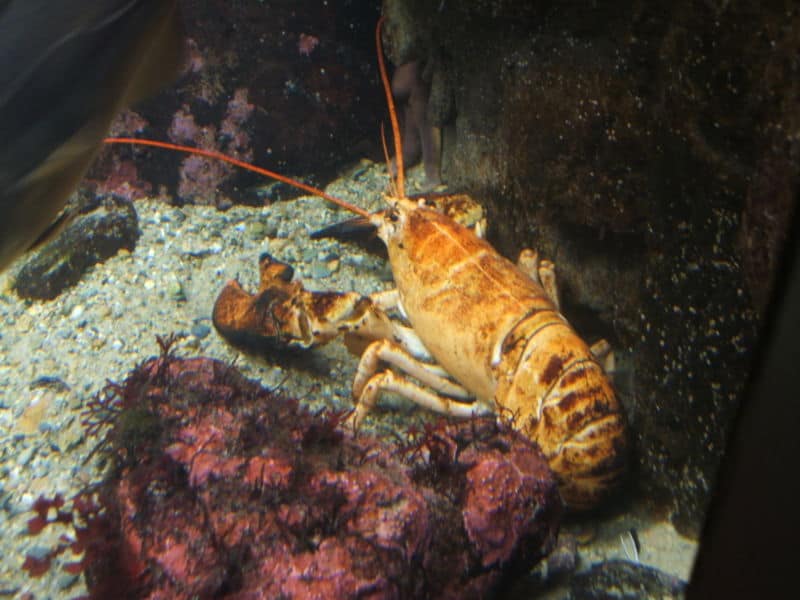 Adults
After five to seven years of molting and surviving on the ocean floor, a lobster is an adult. However, this is also the point where many lobsters meet their end, as lobstermen and other fishermen catch them for commercial uses.
Lobsters molt significantly less once they reach adulthood- males molt roughly once per year, and females molt every couple years. However, anytime an adult lobster molts, it grows both in overall size and weight, which is why it can be very difficult to determine how old a lobster actually is.
Given an adult lobster's ability to constantly regrow its exoskeleton, many of these crustaceans can easily live decades, if not a full century. However, this is a rarity, given the commercial seafood industry and other predators interested in eating lobster.
Lifespans of Different Species of Lobster
There are many different species of lobster, depending on the location and climate. They tend to live various lifespans as well, given their sizes, predation, and ability to defend themselves. Let's learn more about different species of lobster now.
Clawed lobsters: The most common lobster consumed by humankind, the clawed lobster's main enemy is the fishing industry. Clawed lobsters live an average of 5-10 years for this reason, but they can live over 50 years very easily.
Spiny lobsters: Known for their long and sharp antennae and lack of claws, spiny lobsters can be found in warm waters around the world. They live an average of 15 years, but may live even longer.
Slipper lobsters: Living along continental shelves in agreeable waters, slipper lobsters are flattened and unique when compared with traditional clawed lobsters. They can live roughly 3-15 years on average, depending on predation.
Reef lobsters: A blanket name for any and all lobster species that live on reefs, reef lobsters have many hiding places and food to eat. This means that they can live an average of 10-12 years, depending on environmental factors.
Furry lobsters: Limited to living in tropical deep seas, furry lobsters are named such because of their fuzzy spines and attachments. They can live an average of 5-10 years, depending on predation.
No matter the species, lobsters live a unique and long life- when humans aren't consuming them, of course!
The photo featured at the top of this post is © davemhuntphotography/Shutterstock.com
---