Are you ready for some epic fishing this summer? Head to one of these hot spots in Arizona for record-breaking catfish, tasty trout and amazing bass. Learn to fly fish on the Oak Creek river, try to beat the flathead catfish record at Bartlett Lake or spend the day on the turquoise blue waters of Lake Havasu for some smallmouth, largemouth and striped bass. Check out the 10 best fish to catch in Arizona lakes this summer!
1) Flathead Catfish
The largest flathead catfish in Arizona was a 76.52 lbs catfish caught in Bartlett Lake on April 13, 2013 by Eddie Wilcoxson (nicknamed Flathead Ed!). A little nighttime fishing led to Flathead Ed's lucky catch. At 2 am the flathead started to take the 2lb carp bait and the games began. After a 35-minute struggle using a 60 lb braided line, Eddie was able to reel in the monstrous catfish.
If you are fishing for Flathead catfish in Arizona this summer head to Bartlett Lake or Roosevelt Lake for the largest flatheads. Bartlett lake is a 2,830 acre lake that is in Rio Verde, 50 miles NE of Phoenix. Theodore Roosevelt Lake is one of the largest man-made lakes and is a 2-hour drive NE of phoenix. Both lakes are excellent for carp fishing as well!
2) Channel Catfish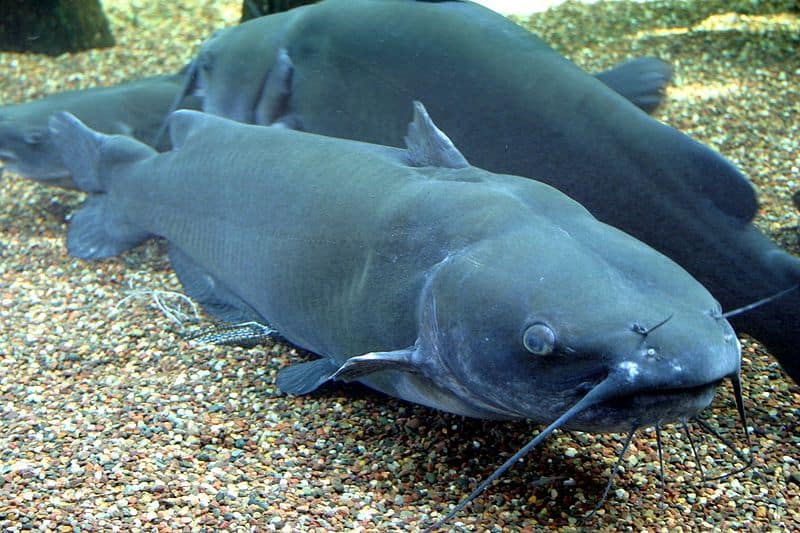 Channel cats are not as large as flatheads but can still put up a good fight. The best places to find Channel cats in Arizona are Roosevelt Lake, Lake Mary, Lake Powell, and Dogtown lake. At Roosevelt Lake, one of the sweet spots for catfish fishing is at the Eastern side of the lake near the Salt River Inlet. Cougar inlet is a favorite spot for catfish anglers and reports put local channel catfish in the 30-40 lb range, not too shabby!
3) Largemouth Bass
Four words, Alamo Lake State Park, the best place in Arizona for Largemouth bass fishing this summer. Try to get there as early as possible in summer or even late spring. The largemouth bass in this area respond well to buzzbaits and spinner baits. There are multiple locations to fish from shore or take your boat out. This is a remote lake that does have camping and cabins available so best for a weekend trip or week-long getaway. Alamo Lake is about 2 ½ hours NW of Phoenix.
Other excellent lakes for largemouth bass fishing are Lake Pleasant (has a largemouth bass fishery), Lake Mead, Lake Mohave, and Patagonia.
4) Smallmouth Bass
If you prefer smallmouth bass, Alamo Lake State Park is a great place as well. Theodore Roosevelt Lake is also an amazing place to catch smallmouth bass. The largest smallmouth was caught in Roosevelt Lake by Dennis Barnhill. He reeled in a 7lb .96oz smallmouth back in 1988. Maybe an 8 lb smallmouth with your name on it is waiting for you this summer!
5) Rainbow Trout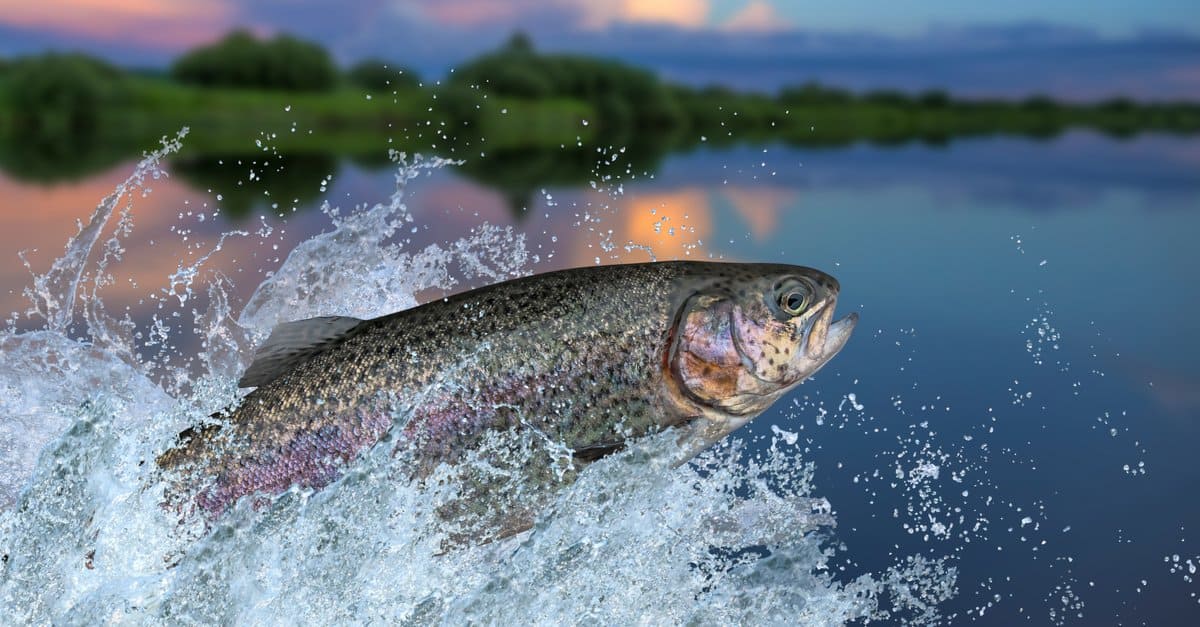 Many lakes and streams in Arizona are stocked with rainbow trout. The best trout fishing is in the spring and fall, but there are plenty of opportunities for trout fishing in the summer as well. The best areas for trout fishing in Arizona are:
Oak Creek
Verde River Greenway
Dead Horse Ranch
Fool Hollow Lake
Roper Lake
Patagonia Lake
Dankworth pond
Big Lake
Whether you like to fish with bait or a lure or you prefer fly fishing, all of these lakes offer some of the best rainbow trout fishing. If you are fly fishing the locals recommend their favorite flies the Arizona Peacock Lady #14 to 16, but feel free to try out a variety of flies to see if you can beat the 21lb 5.5 oz rainbow trout caught by John Reid.
6) Brook Trout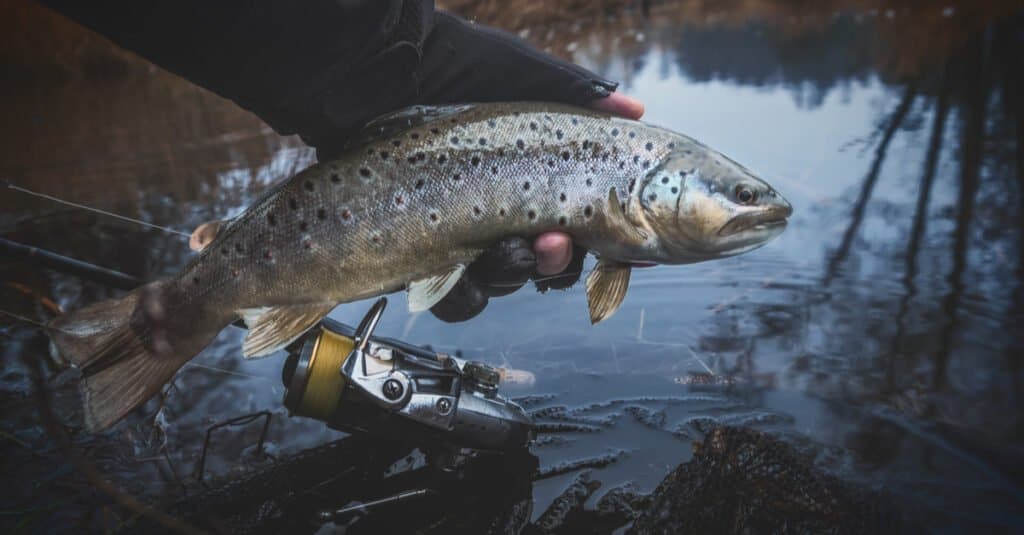 Head to the White Mountains of Eastern Arizona for the best brook trout fishing in the state. The cool streams and lakes in this area are perfect for all kinds of trout and make great fishing for brook trout. Woods Canyon Lake, Bear Canyon Lake and Willow Springs Lake are great options for brook trout. Imagine a beautiful weekend fly fishing for brook trout next to the clue blue waters and the majestic mountains.
Other places for brook trout fishing include Riggs Flat Lake, Show Low Lake and Oak Creek near Sedona.
7) Carp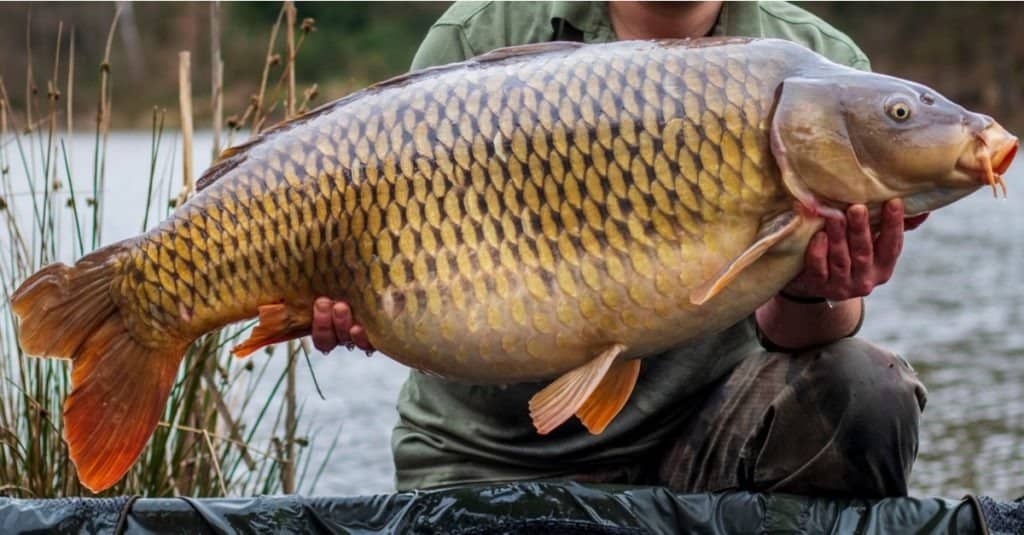 As mentioned above Bartlett Lake and Roosevelt lake are great places for summer carp fishing in Arizona. The largest carp in the state was caught in Bartlett Lake in the summer of '87 by Jonathan Gardner. He caught a 37lb carp that was 40 inches long.
Canyon Lake and Catfish Point Recreation area are a few other spots to try your hand at carp fishing. The two favorite baits for Arizona carp are canned corn and dough balls. This summer might be a great time to try a new secret recipe for bait!
8) Crappie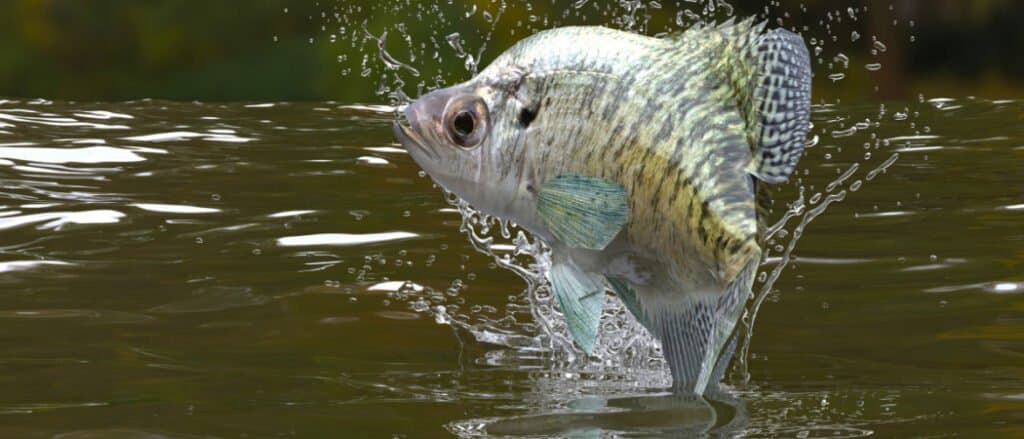 If you like fishing for crappies there are lots of options for you. For one of the biggest lakes head to Lake Powell, there are several nice spots for crappie fishing along the jagged edges and canyons. For a couple of smaller, less known areas for crappie fishing head to Martinez Lake of Patagonia Lake. At Patagonia Lake both motorized and non-motorized boats are allowed but it will be more peaceful without PWC, jet skis and jet boats which are not allowed.
9) Walleye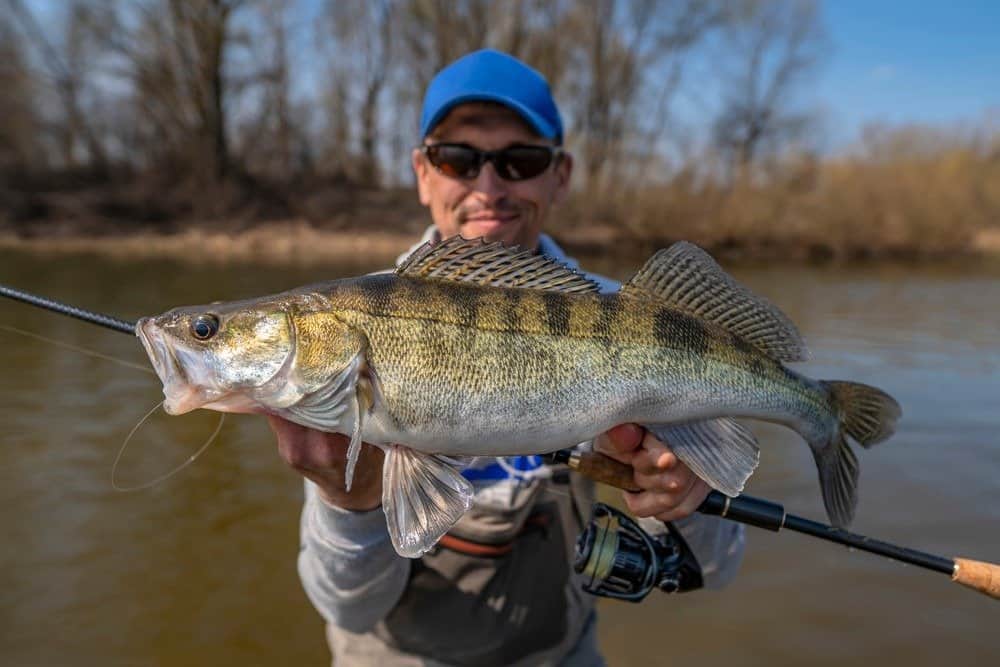 If you want to serve up some of the best-tasting fish, try to catch a few walleye. The secret to catching great walleye is to go night fishing in deep waters. Although spring and fall are the preferred seasons you can catch walleye in early summer and late summer as well. In the summer months, you can find walleye at depths of 25-40 feet. The three best lakes for walleye fishing are Show Low Lake in the White Mountains, nearby Fool Hollow Lake and Saguaro Lake off the Salt River.
10) Bigmouth Buffalo
For a unique fishing experience try your hand at catching a bigmouth buffalo fish. There are only two lakes in Arizona that have these fish. They can be found in Apache Lake and Theodore Roosevelt Lake. Besides angling these fish can be caught by bow and arrow, crossbow, and spear gun if regulations allow. Bigmouth buffalo fish range in size from 12-40 inches and can weigh as much as 40 lbs.
Adam Jaquez used a bow and arrow to take down a 40lb 11.2oz Bigmouth buffalo from Roosevelt Lake back in April of 2014. Now you have a new target!
Summary of the 10 Best Fish to Catch in Arizona this Summer
| Rank | Fish |
| --- | --- |
| 1 | Flathead Catfish |
| 2 | Channel Catfish |
| 3 | Largemouth Bass |
| 4 | Smallmouth Bass |
| 5 | Rainbow Trout |
| 6 | Brook Trout |
| 7 | Carp |
| 8 | Crappie |
| 9 | Walleye Walleye |
| 10 | Bigmouth Buffalo |
The photo featured at the top of this post is © Rocksweeper/Shutterstock.com
---