↓
Continue Reading To See This Amazing Video
Most birds you see from your windowsill feed on tiny seeds, berries, and insects. But not all can be as cute and dainty as a chickadee. Some species are experts at ridding the earth of decaying flesh. It's a messy job, but somebody has to do it. These animals play a vital role in the cycle of life by "cleaning up" unwanted bacteria and diseases. Meet the most common birds that eat dead animals.
Vultures
Vultures are familiar carrion-eating birds well-known for their almost exclusive dead animal diet. These carnivorous scavengers feed primarily on freshly killed animals, but some species have a broader food range. Condors, for example, may eat helpless living animals like newborn calves. And other vulture species occasionally eat small animals, garbage, and feces. These birds feed in large groups and are often seen circling high in the sky over carcasses. They may eat with other carrion-feeding species. Interesting, vultures' bald heads make it easier for them to keep clean while feeding.
Buzzards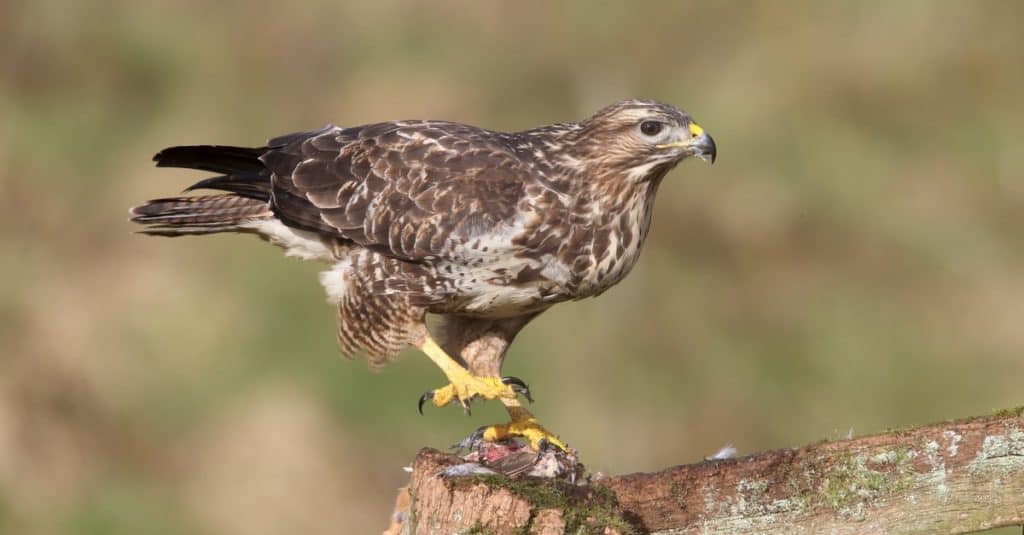 While the typical buzzard diet includes small rodents and reptiles, buzzards are also known for consuming carrion. These birds are opportunistic carnivores, meaning they take advantage of abundant food sources in their environment. If that happens to be dead animals, so be it. Some may even resort to eating earthworms if there is a lack of food. But chances are, if there is roadkill nearby, the buzzard is there. These animals get a bad rap for being dirty scavengers, but like other carrion-eaters, they are essential to the environment.
Kites
The kite is another opportunist. They are weak hunters when compared to other large birds. They use their long, light wings to their advantage, soaring through the air as they look for an easy meal. Their main food source comes from dead animals, but they may also eat small living prey like mice, rabbits, and pigeons. In conclusion, they will eat just about anything they can easily get into their mouths! This seems to be a theme among carrion-eating birds.
Ravens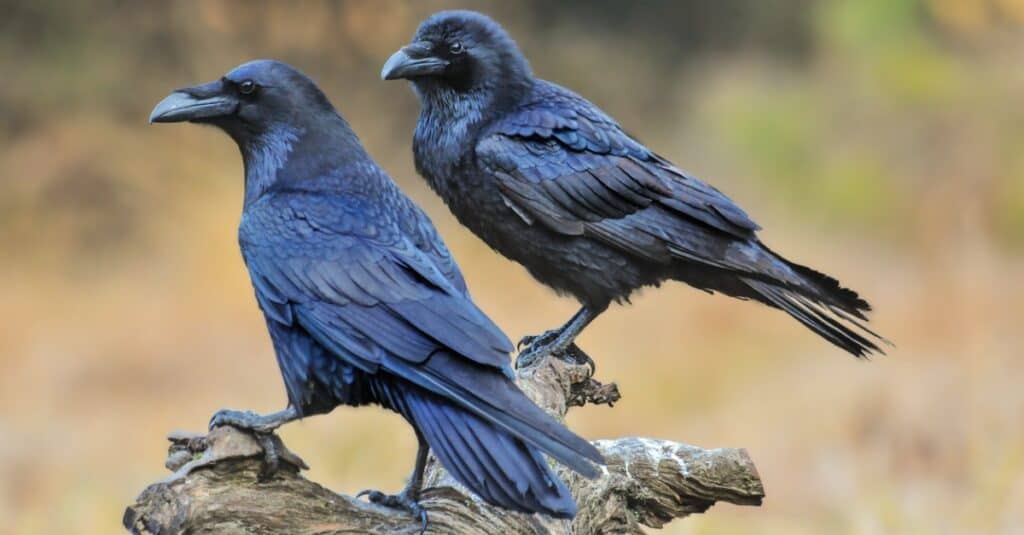 Ravens may be much smaller than vultures, but these omnivores will eat pretty much anything, including carrion. Their typical diet consists of insects, arthropods, reptiles, frogs, and plant matter. But these birds eat anything from nestlings to bird eggs, garbage, and animal carcasses. Ravens are intelligent and cunning, occasionally distracting other birds so they can steal their meal. These playful and clever birds frequently gather at landfills to eat rubbish.
Eagles
Unlike other big birds we've covered, eagles do not exclusively eat dead animals. Their primary food sources are fish and other birds. In fact, they eat over 400 animal species! Unlike the kites, eagles are fierce and skilled hunters who have no trouble catching small and large prey. Some, like golden eagles, have even taken down big horn sheep and coyotes. However, these birds never miss a chance for a good meal, whether alive or dead.
Skuas
Skuas are predatory seabirds found in the Arctic. The skua will eat any and everything it can get its grubby bill on, including food currently down the esophagus of another bird. Skuas will bully and chase other birds around until they begrudgingly disgorge their meal. They also eat penguin's eggs, fish, squid, mollusks, and carrion. Interestingly they even follow ships at sea and eat garbage thrown overboard.
Hawks
Hawks typically eat small mammals, birds, reptiles, fish, and invertebrates. Similar to eagles, hawks are active and skilled hunters that readily dive for prey and grasp them with their sharp talons. But to survive during the harsh winter months when food is scarce, these birds scavenge for dead animals. It may not be a favorite dish, but hawks don't hesitate when the opportunity for a fresh carcass presents itself. 
Jays
Jays are not the typical bird you would suspect of eating dead animals, but these birds consume carrion occasionally. Their primary diet includes insects, spiders, snails, small rodents, frogs, nestlings, and birds' eggs. But if it stumbles upon some roadkill or an animal killed by a carnivore, the jay takes advantage and seizes the opportunity to fill its belly. Like most common birds that eat dead animals, they are not fussy eaters.
Other birds that eat carrion include northern harriers, owls, roadrunners, crows, and gulls.
Up Next:
More from A-Z Animals
---
The Featured Image
---
Sources

Wildlife Center, Available here: https://www.wildlifecenter.org/vulture-facts
Academic.oup, Available here: https://academic.oup.com/auk/article/104/4/617/5184984
nhpbs.org, Available here: https://nhpbs.org/natureworks/southpolarskua.htm