↓
Continue Reading To See This Amazing Video
Often considered a time of harvest, you may be wondering what to plant in November to keep your garden thriving during the wintertime. Depending on where you live, November can be a great month for planting trees and shrubs, as well as multiple springtime bulbs that will grow after a long winter germination time period. 
You can plant a few cold-tolerant vegetables in November, such as kale, spinach, and garlic. In addition, November is a great time for any flowers that grow from bulbs, such as hyacinths, crocuses, and even some bare-root roses can be planted at this time. Finally, November is perfect for planting a variety of trees and shrubs, such as holly bushes, magnolia trees, and elderberries. 
If you want to keep your garden growing throughout November, you're not out of luck. Here's what to plant in November and how to plant them for the best results. 
What to Plant in November: Flowers
While the answer may surprise you, planting flowers in November is a great idea. Depending on your region, most springtime blooms need to be germinated and kept cold during this time of year so that they sprout once all dangers of frost have passed. Here's what you can plant in November for the best results. 
Daffodils
Also known as narcissus or jonquils, daffodils are perfect when planted in November. Deer resistant and cheery, these yellow trumpet flowers are often the first ones to sprout in the springtime, so long as they have been planted the fall or winter prior! Plus, there are plenty of cold-hardy varieties of daffodils, making them great flowers for all regions.
Hyacinths
Full and beautiful, hyacinths are ideally planted in November, given that their bulbs require plenty of cold germination time and stratification. In fact, hyacinth bulbs are best planted after a brief cold stratification time in your refrigerator, so put your bulbs in the crisper drawer before planting! 
Crocuses
Some crocus varieties will bloom through winter, making them ideally planted in November. Depending on the variety you choose, crocuses are compact and come in a variety of colors, often sprouting long before the average springtime bulb. You'll likely have crocuses in February, rather than March or April. 
Mums
While you'll have to purchase an already-established mum plant from your local garden center or nursery, mums are iconic in the fall and harvest seasons. Their colors are notoriously jewel-toned and a perfect accent to any fall garden, but you won't be able to grow these from seed in time, so be sure to stick to plant starts! 
Foxglove
If you live along the west coast or in a milder zone, you may be able to plant foxgloves and have them bloom in November or December. Tall and covered in trumpets, foxgloves are beautiful in any fall garden. Just keep in mind that they are indeed poisonous to people and animals, so be careful when handling them. 
Roses
Many roses can be started in November so that they have time to establish roots before producing beautiful and fragrant blooms in the springtime. Be sure to purchase bare-root starts from reliable nurseries, as many rose hybrids are susceptible to diseases. November is also a great time to prune existing rose plants so that they come back stronger than ever in spring!
What to Plant in November: Vegetables
Most vegetables aren't going to last very long when planted in November unless you have a way of keeping them warm. If you live in zone 8 or higher, you can grow any of these options with ease. All lower zones may need to consider keeping your crops warm. Growing in a greenhouse or a hoop house is a good idea. Here are some crops that you can plant in November with some frost tolerance or resistance. 
Kale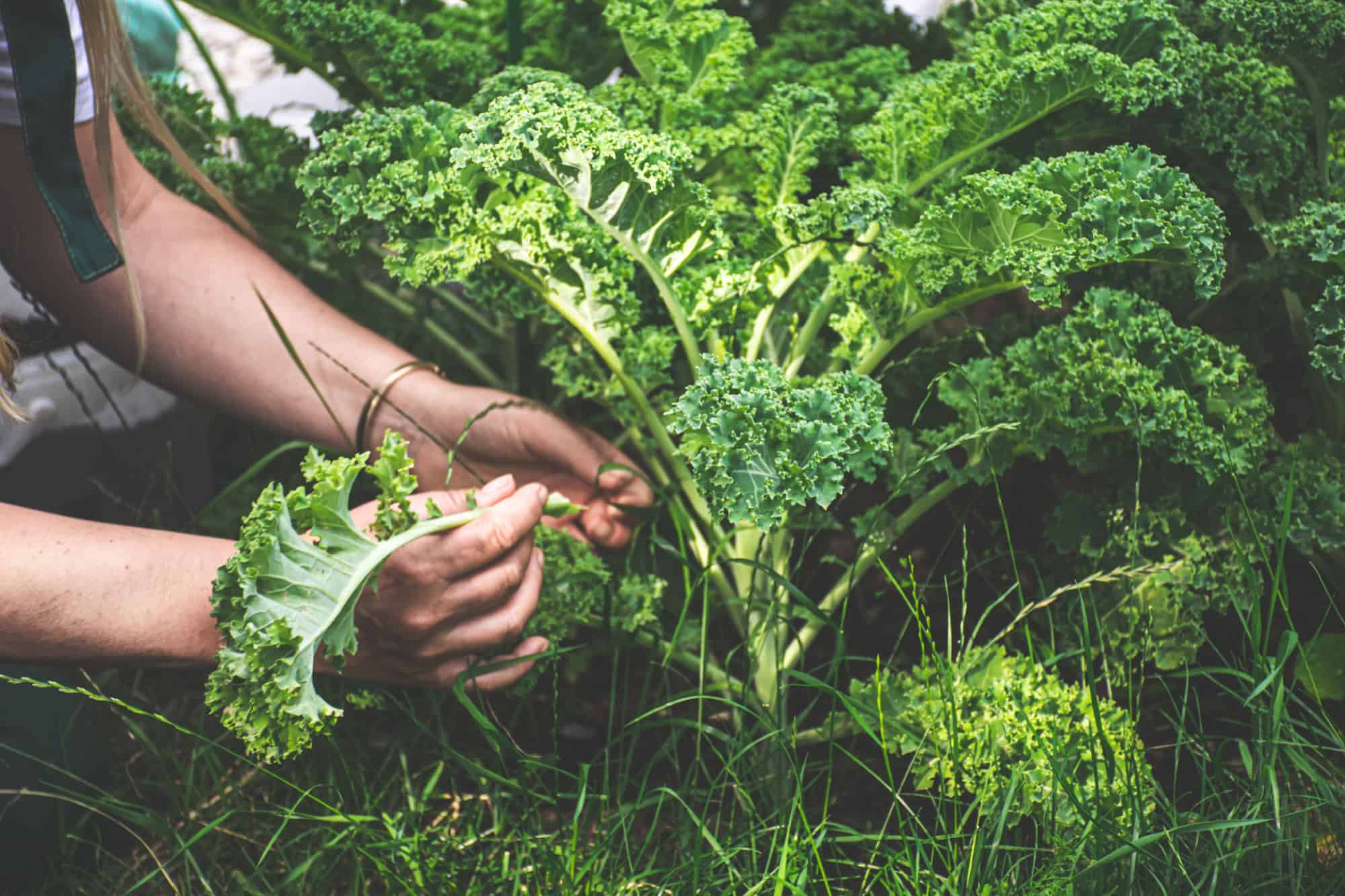 All kale varieties need some amount of cold weather in order to taste delicious and continue production. Some varieties are more cold-hardy than others, but overwintering kale is typically an easy task when spaced properly! Popular kale varieties include lacinato and curly-leaf options, with some as cold-tolerant as 20 degrees Fahrenheit!
Arugula
Typically quick to grow and harvestable as microgreens, arugula is a great choice for the November garden. Plus, arugula only needs a limited amount of space in your garden bed, which means it can easily be planted alongside other crops and picked at your leisure. You may want to cover your arugula once it gets frosty, but you'll likely have this crop during all of November and December if properly cared for!
Turnips
Another vegetable that is quick to germinate and mature has to be turnips. Turnips also thrive in cold weather, and you can eat the entire plant from leaves to roots. This means that you can harvest turnip greens as they grow, replenishing them as you pick them! The roots also fully mature in an average of 40-50 days, making turnips quick and delicious. Plus, they store well too!
Garlic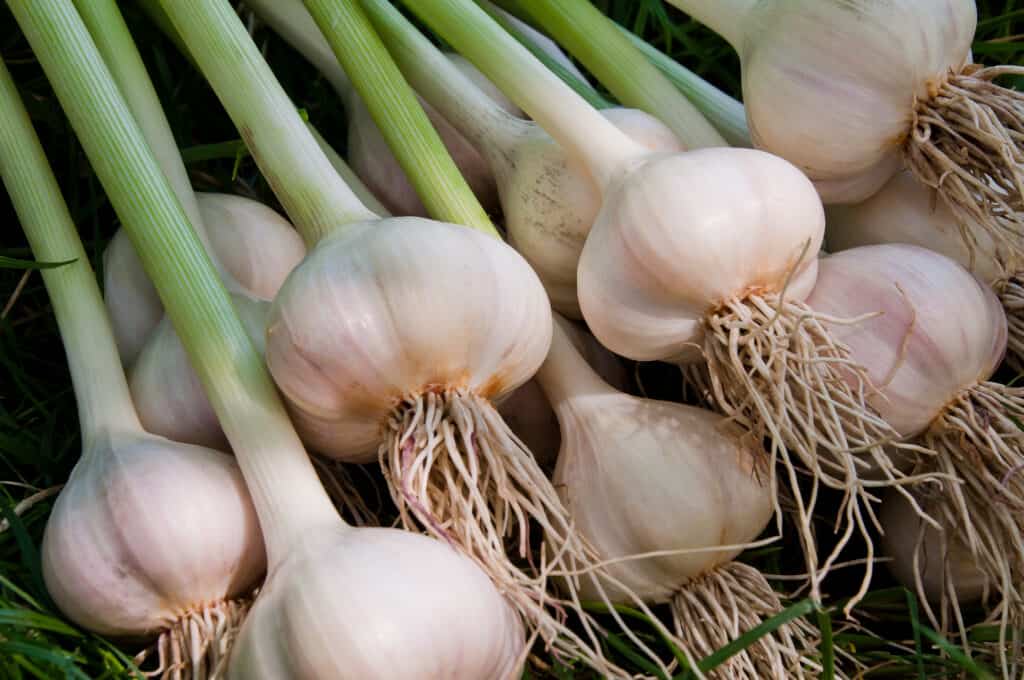 While you won't be able to harvest until the following spring, garlic is a great addition to the November garden. This option is ideally planted in September or October, but some milder regions may be able to get away with planting it in November as well. There are hardneck and softneck garlic varieties, so be sure to choose the right option for you.
Spinach
Similarly to arugula and kale, spinach thrives in cold temperatures, depending on the variety. You can also harvest spinach as it grows, which means you will likely have at least one harvest even if your frost dates arrive earlier than you expected! Cover to keep your spinach thriving all winter long.
What to Plant in November: Trees and Shrubs
Given that most vegetables and flowers won't survive the wintertime, you may want to focus your energies on planting trees and shrubs during the month of November. This is the perfect time to get some of these larger, slow-growing plants established. Here are some options for you to pursue, including some that bring welcome color to your gray winter garden! 
Magnolia Trees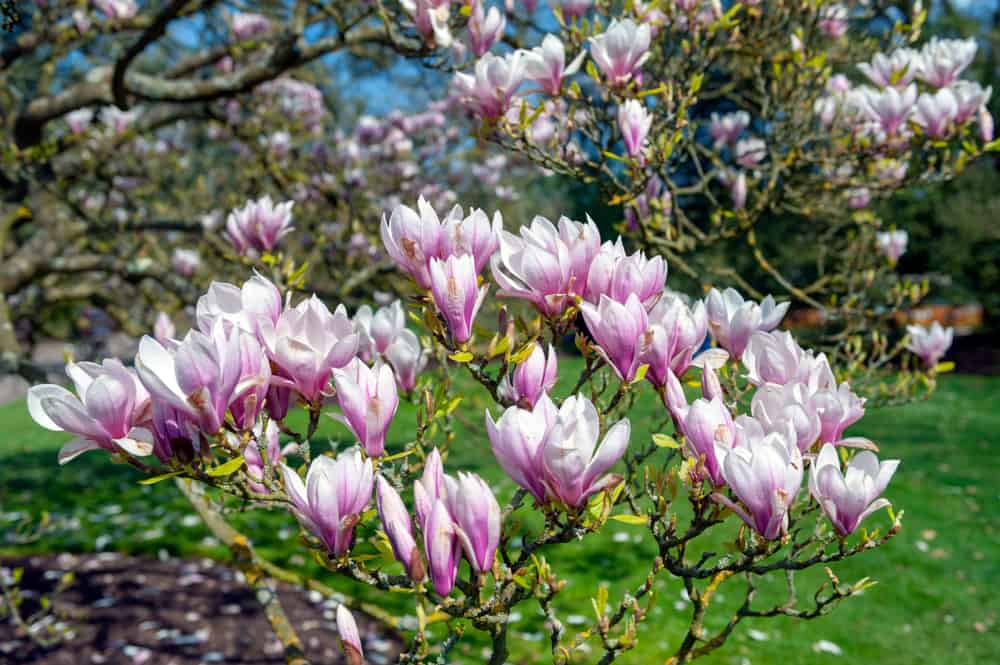 When spring comes, magnolia trees are some of the most beautiful trees around. Covered in huge blossoms, planting magnolia trees in November is a great idea if you want to establish these springtime blooms. While you may not see flowers your first year after planting, magnolia tree saplings grow fairly quickly overall.
Red Twig Dogwood
You might already know about dogwood trees, but did you know that there are dogwood shrubs as well? Known as red twig dogwood, this shrub is perfect for any winter garden that wants to see a pop of color. Just like the name implies, red twig dogwood is a beautiful crimson shade in fall and winter, making it ideally planted in November.
Elderberry Shrubs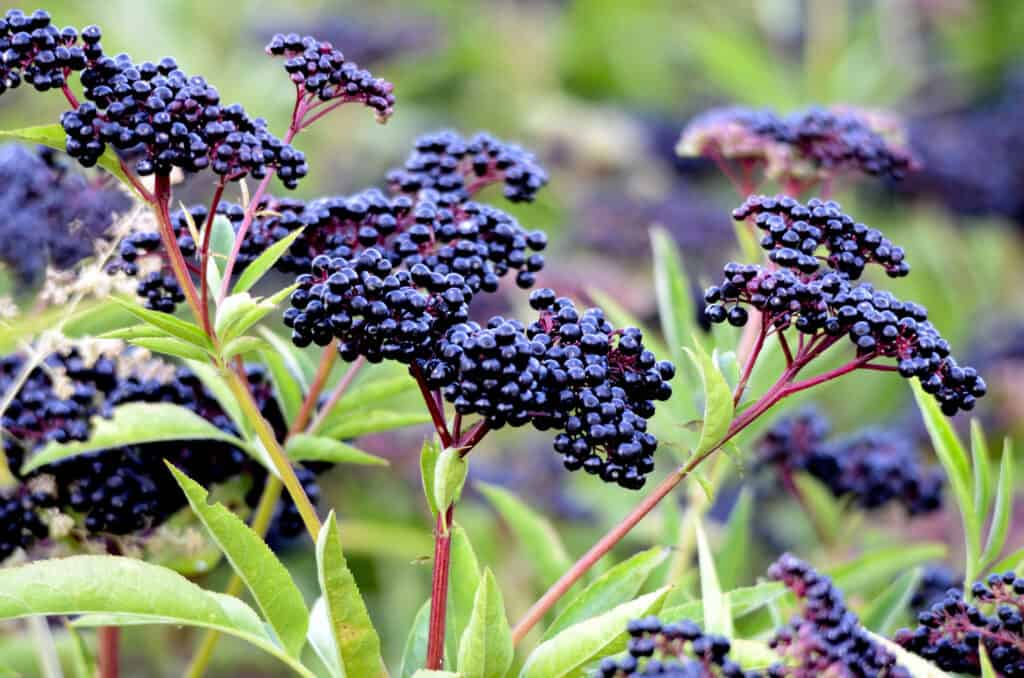 Wintertime is tough on local animal populations in terms of food supplies and reliable sources of sustenance. If you have songbirds and other wild birds in your backyard, consider planting an elderberry shrub. These shrubs are extremely hardy and thrive in a variety of climates. Plus, their berries are a great source of food for any bird in need! 
Holly Shrubs
Iconic during the month of December for its red berries and green leaves, holly shrubs can be planted in November as well. There are many varieties of holly. The shrubs can grow to many different sizes depending on what you are looking for. Just like red twig dogwood, holly shrubs will add a pop of red to any potentially drab winter garden!
Up Next:
---
The Featured Image
---
Sources

DISEASES OF ROSES: EVOLUTION OF PROBLEMS AND NEW APPROACHES FOR THEIR CONTROL, Available here: https://www.actahort.org/books/424/424_35.htm
November garden calendar, Available here: https://extension.oregonstate.edu/gardening/flowers-shrubs-trees/november-garden-calendar