After the "Save the Bees" campaign went viral, people all over the world started taking a closer look at these funny little creatures that many of us see every day. The natural world is incredibly interconnected and science really is just starting to uncover just how complex these connections are. At the heart of many of these natural systems is the humble bee. Today, we are going to look at a hypothetical situation in order to determine: What would happen if bees went extinct? The answer may bee a bit surprising!
What Would Happen if Bees Went Extinct? A Timeline.
1 day:
At first, it might not be immediately apparent that bees have gone extinct. People would continue with their daily lives, and the only noticeable change would be a decrease in the number of bees buzzing around.
1 week:
As the week goes on, the lack of bees would become more apparent. Fruit and vegetable farmers would notice a decline in crop pollination, leading to smaller yields. Gardeners would also notice a slight decrease in the number of flowers blooming.
1 month:
Without bees to pollinate them, many plants would stop producing fruits and vegetables. This would lead to a shortage of certain types of produce, causing prices to rise. Additionally, the lack of bees would also mean a decline in honey production.
6 months:
The effects of the bee extinction would continue to worsen. The decline in pollination would cause a domino effect, leading to a decrease in the number of other insects and animals that rely on plants for food. This could also lead to an increase in the number of pests, as they would no longer be kept in check by natural predators.
1 year:
Without bees to pollinate them, many plants would die off. This would lead to a decline in biodiversity and a loss of habitats for other animals. The food chain would be disrupted, leading to a decline in populations of birds, mammals, and other animals that rely on plants for food.
5 years:
The effects of the bee extinction would be widespread and long-lasting. Many ecosystems would be irreversibly damaged, and it would take a long time for them to recover. The loss of bees would also have a significant impact on the global economy, as agriculture and honey production are major industries.
10 years:
The loss of bees would continue to have a significant impact on the environment and the global economy. Scientists and conservationists would work to find ways to replace the pollination services provided by bees, but it is unlikely that any single species would be able to replace the role that bees have played in ecosystems.
Could the Bees Go Extinct?
It is possible for bees to go extinct, though it is unlikely that all bee species would disappear at once (making our timeline above a bit skewed, but it's just for fun anways).
While some bee species have gone extinct in the past, many others continue to thrive. However, there are a number of factors that are currently putting bee populations at risk, such as habitat loss, pesticide use, disease, and climate change. These factors have led to a decline in bee populations in recent years, and if they continue to be a problem, it is possible that some bee species could become endangered or even extinct. Additionally, the extinction of a single bee species does not necessarily mean the extinction of all bee species, but it can disrupt the ecosystem and impact the environment and the economy in ways we don't fully understand.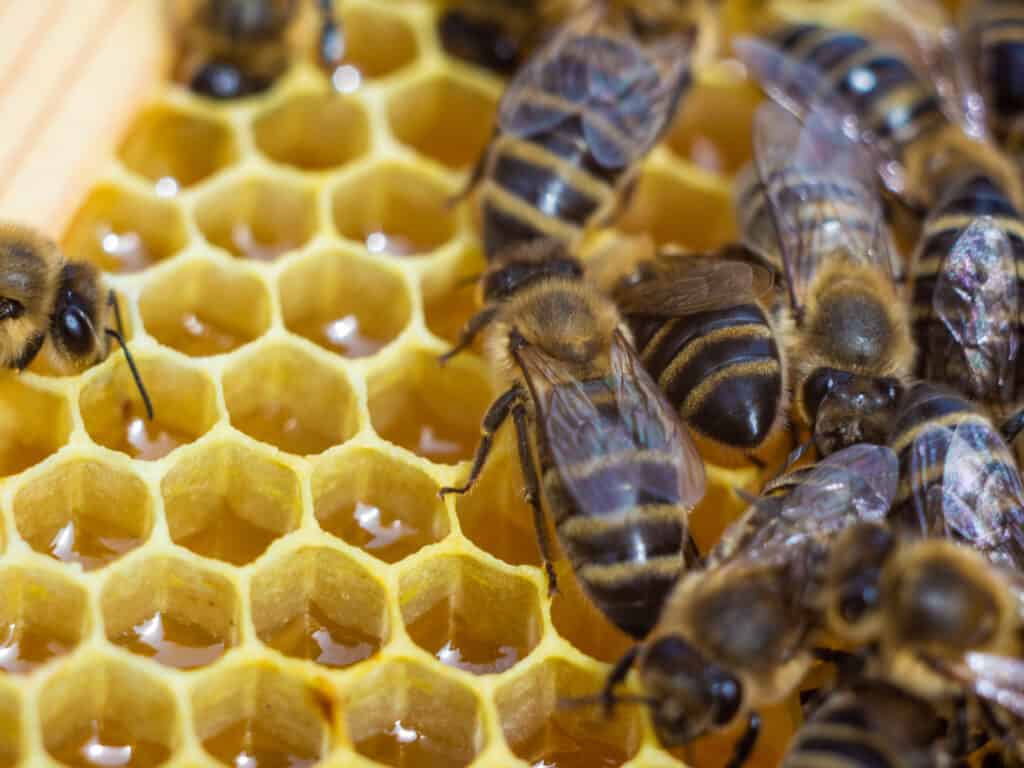 What Role Do Bees Play in the Ecosystem at Large?
Bees play a crucial role in the ecosystem as pollinators. They are responsible for the pollination of many plants, including fruits, vegetables, and nuts. They also play a role in maintaining biodiversity by pollinating wildflowers and other plants. By pollinating plants, bees help to ensure the reproduction and survival of plant species, which in turn supports the survival of other animals that rely on plants for food and habitat. Some studies show that bees pollinate 1/3 of all food crops eaten by people in America, specifically, apples, melons, guards, broccoli, and almonds, although there are a LOT more.
Additionally, bees also play a role in seed production, which is important for the regeneration of forests and other habitats. The decline of bee populations can have a significant impact on the ecosystem and the environment, including a decline in biodiversity and reduced crop yields, which can impact food security and "trickle up" to humans and our way of life.
How to Protect Bees
Thankfully, there are things we can do systemically and individually that can help the bees out. Here are just a few:
Reduce pesticide use. Pesticides can harm or kill bees, so it's important to use them sparingly and only when necessary.
Plant a bee-friendly garden. Planting a variety of flowers, shrubs, and trees that bloom at different times of the year can provide a source of food for bees.
Provide nesting sites. Bees need places to nest and breed. Providing nesting sites, such as bee hotels, can help to increase the number of bees in an area.
Protect wild habitats. Bees need wildflowers and other plants to survive. Protecting wild habitats, such as meadows and forests, can help to ensure that bees have the food and nesting sites they need.
Support conservation efforts. Supporting organizations and initiatives that work to protect bees and their habitats can help to ensure that bees are protected and their populations can recover.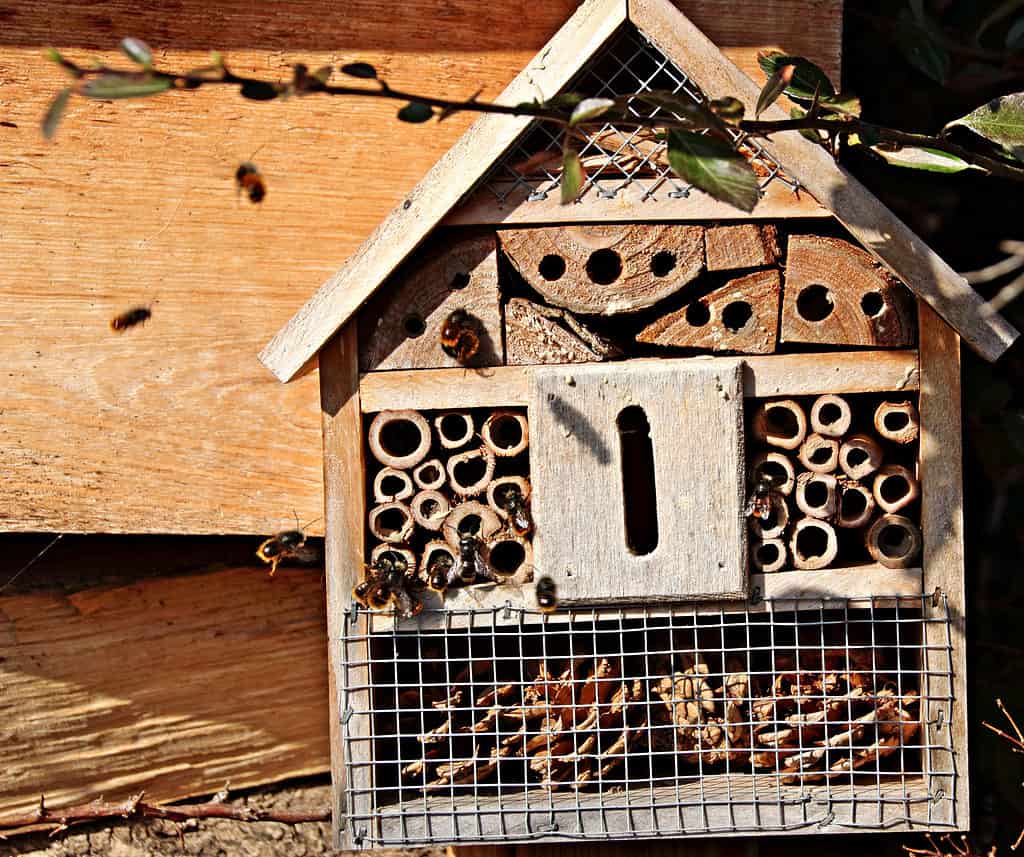 Up Next
More from A-Z Animals
---
The Featured Image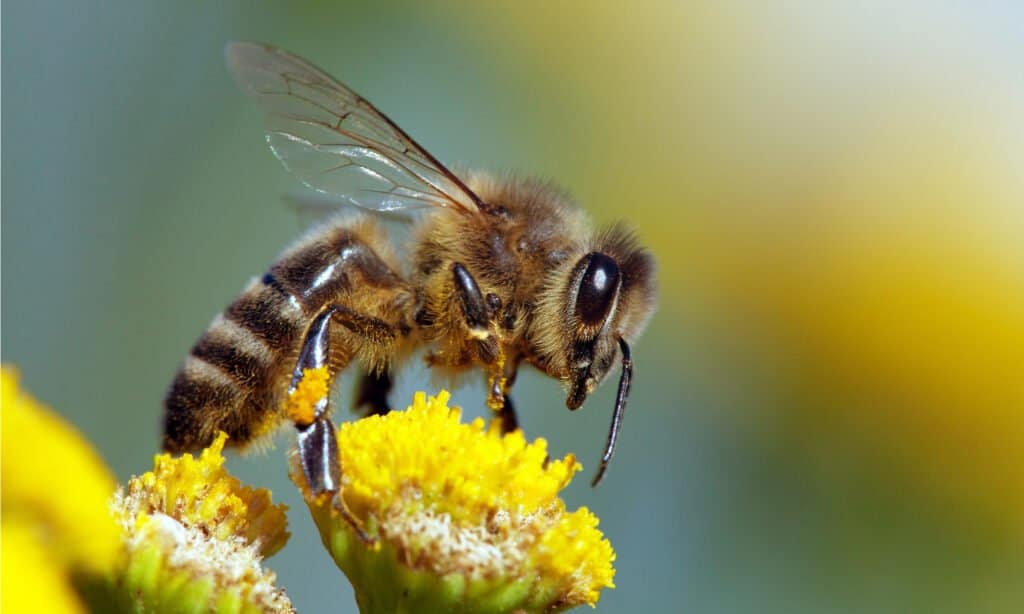 ---