Many people would argue that there's nothing like Yellowstone in July. This National Park sees a huge uptick in visitors during this time of the year, given the fact that there's significantly less snowfall and ideal temperatures for outdoor exploration. But what sorts of things are there to do in Yellowstone during the month of July, and what should you expect out of your visit?
In this article, we will discuss everything you need to know about Yellowstone during the summertime, including what the average weather is like. We will also give you some insight as to what wildlife is commonly viewed during this time of year, as well as where you can stay so that you can enjoy this National Park to the fullest. Let's get started now!
| Yellowstone National Park | July |
| --- | --- |
| Top Activities | Geyser viewing, wildlife viewing including bird watching, hiking, fishing, kayaking, interpretive activities, and guided tours, visit nearby National Parks like the Grand Tetons |
| Average Weather | 41 degrees Fahrenheit-71 degrees Fahrenheit, with very little rain and 15 hours of sunshine per day |
| Popular Wildlife | Birds, bison, elk, wolves, deer, foxes, bighorn sheep, weasels, grizzly bears, rodents, fish |
| Places to Stay | Camping including backpacking opportunities, Old Faithful Lodge, Mammoth Hot Springs Hotel & Cabins, lodging outside Yellowstone |
| Things to Know | Take your time, as this is the park's busiest month! |
Things to Do in Yellowstone in July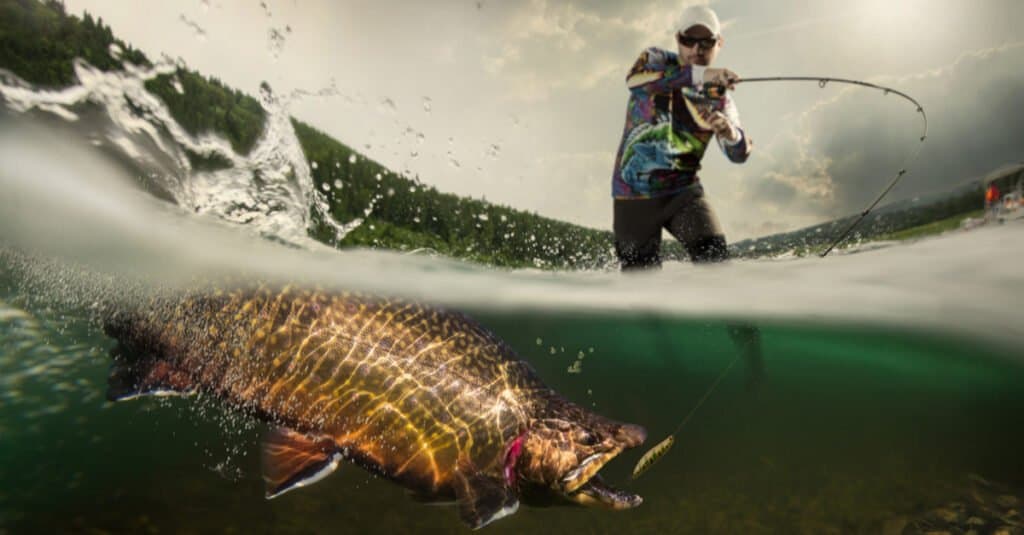 July in Yellowstone National Park is a fantastic time for doing any number of recreational activities. For example, you can traverse over 900 miles of hiking or backpacking trails throughout the park. If you are an avid adventurist, you can choose to travel outside of Yellowstone and hike nearby parks such as the Grand Tetons and much more.
Water-based activities are also in full swing during this time of year, and you can rent kayaks or canoes through multiple vendors in order to explore Yellowstone's lakes and rivers. While swimming is not advised in a number of different areas of the park due to the delicate nature of geysers and hot springs, you can fish and kayak in select areas.
Additionally, wildlife viewing is another fantastic feature of Yellowstone, as it is impossible to traverse the park without seeing at least some animal that you might not have expected to see. It is a beautiful natural wilderness, and Yellowstone offers multiple guided photography or artist tours if you would like to spend some time documenting your experience through an artistic medium.
Weather in Yellowstone in July
One of the main reasons Yellowstone in July is so popular has to be because of the weather. It is a balmy 71 degrees Fahrenheit on average, with 41 degrees being the average low. You can expect no snowfall for the first time during the calendar year, and very little rain throughout the month. Combined with 15 hours of daylight each and every day, July is a fantastic time to embrace Yellowstone National Park to the fullest!
Wildlife in Yellowstone in July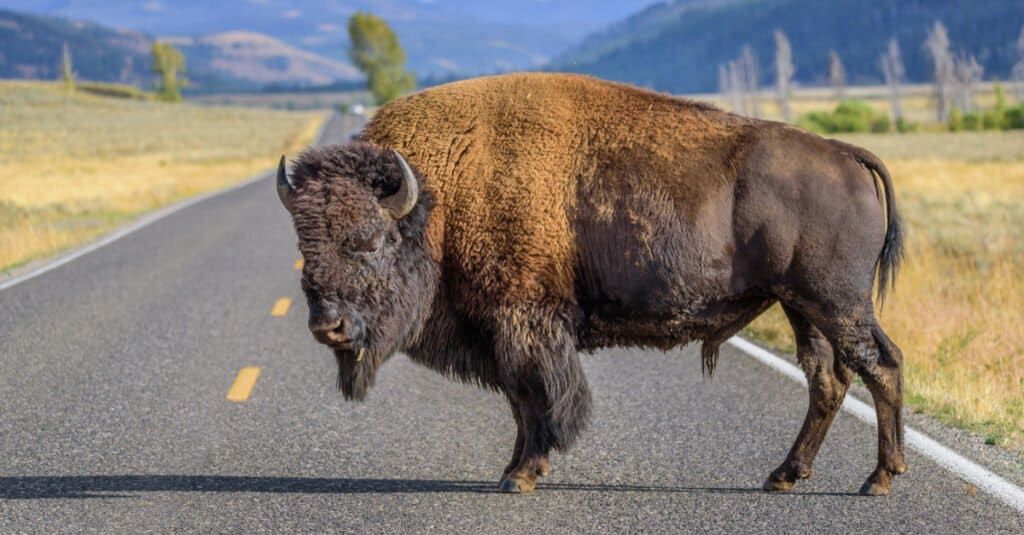 While Yellowstone is well-regarded for its wildlife, you should keep a few things in mind when planning your trip. The animals found within the park grow more active as more tourists pass through, finding trash cans and campsites ideal for food. Keeping track of your belongings and packing things in and out is your best bet to avoid any conflict with wildlife!
You can expect to see any of the following animals during your trip:
For your own safety, Yellowstone Park Rangers recommend that you stay at least 100 yards away from the nearest large animal, particularly bison, wolves, and bears. Keep in mind that, although they may seem accustomed to humans, these are indeed wild animals in one of the wildest National Parks in America!
Getting to Yellowstone in July
Yellowstone National Park is extremely easy to navigate during the month of July. All roads are open and all gates are accessible, meaning you can choose any path you want for your trip. This is a stark difference compared to previous months, burdened by snowfall and seasonal openings or availability. Just be sure to note how long it takes to drive through the park and traverse from gate to gate, as it may take longer than you think!
Lodging in Yellowstone in July
There are a number of locations for you to stay inside of Yellowstone National Park, should you choose to spend more than a day in this area. The Old Faithful Inn as well as the Mammoth Hot Springs Hotel & Cabins are some of the most popular options, though these locations book up quickly. You could also plan a camping adventure, as there are many campsites throughout the park for you to enjoy.
In addition, camping just outside Yellowstone or finding a hotel in any of the multiple gateway towns surrounding Yellowstone National Park is also a good idea. You may find some charm in any number of towns along the way, and some of the most popular spots include Cody, Gardiner, and Cooke City.
Tips and Tricks for Yellowstone in July
One of the main (if only) drawbacks to visiting Yellowstone during July has to be the fact that it is extremely crowded. More people visit during the month of July than throughout the entire winter/spring season, and this may put a damper on your trip. Keep in mind that there will be traffic, especially to look at any and all bison, and you should prioritize your favorite hikes and activities so that you have enough time to do everything you want to do!
The photo featured at the top of this post is © Michael Hinkle/Shutterstock.com
---