↓
Continue Reading To See This Amazing Video
Washington is a beautiful place to hunt. However, they have lost a bit of hunting participation over the years. Therefore, they are focused heavily on retaining, recruiting, and reactivating hunters (which they refer to as the 3Rs.) For this reason, now is also a great time to start hunting in Washington.
Hunting in Washington is not tricky. However, it does require a significant amount of planning. For instance, you'll need a license, which must be purchased sometime before you go hunting.
Below, we'll help you determine exactly what to do before hunting deer in Washington. We'll be as thorough as possible. However, you should always check the state website for emergency updates and other information.
Hunting License Requirements
Everyone hunting in Washington must have a hunting license. It doesn't matter how old the person is; a hunting license is required. Furthermore, many hunters will also need other tags, permits, and stamps. Be sure that you purchase all the necessary items before hunting.
Here are some of the most vital guidelines to keep in mind.
License Requirements
Age is not a factor in license eligibility in Washington. Everyone must purchase a license to hunt deer (or any other animal). Those under 18 may be eligible for reduced license prices, though.
You'll need to keep your license on your person whenever you are hunting. You may be required to show your license at certain check stations.
You can purchase licenses online or by phone. Several dealers in the state sell licenses. Be sure to provide at least ten days for shipping if you purchase online or by phone.
You'll need to purchase a license for the specific animal you aim to hunt. You can purchase combination licenses that cover many animals. For instance, there is a deer and elk combination license. Licenses cost differing amounts depending on the person's age and resident status.
Permits
Permits are required for hunting in some areas and during certain times. You won't always need a permit for deer hunting. Sometimes, a license is enough. You'll need a permit for specific special hunts, though. There is also a raffle each year for extra permits, which allows you to hunt more.
If you are hunting somewhere that requires a permit, keep it on you. Permits must be shown along with your hunting license at checks and when asked.
Hunting Education
If you were born after Jan. 1, 1972, you must complete a hunter safety course to purchase a license. This course teaches hunters about the state's laws and how to hunt safely and ethically. All hunters must take it – no matter their age.
However, anyone under 17 must complete an in-person assessment if they choose the online option. You can also choose to take this alternative assessment if you're over 18.
There are two types of safety courses in Washington: online and in-person. Both each the same thing, but the formats are different. The traditional course is instructor-led and takes about 15 hours to complete. It is recommended for younger students and anyone seeking a more traditional approach.
On the other hand, there is also an online course where students can learn the same material at their own pace.
Certain officers and military members may be exempt from this course (or at least parts of the course).
Hunting Clinics
On top of hunter safety courses, the state also offers option clinics that teach beginners the basics of hunting. Usually, these clinics have two to four hours of classroom instruction followed by field activities. Sometimes, a mentored hunt is also available.
An adult or child can attend these clinics. If an adult wants to participate with a child, they must sign up as a separate participant.
Deer Seasons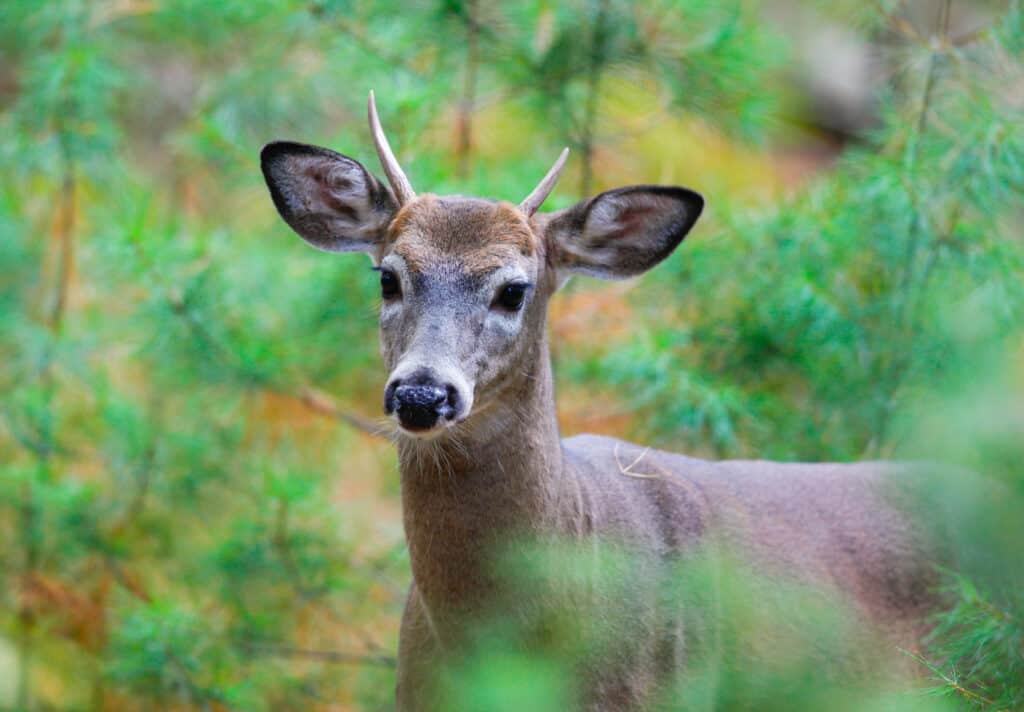 There are many deer seasons in Washington. Each season has different requirements and restrictions. Therefore, you'll likely want to choose which season interests you the most. While most areas follow the same dates, the bag limit can differ from area to area. Be sure to check the exact season regulations in your unit before hunting.
High Buck Hunts
This special season only takes place in some restricted regions. As the name suggests, only bucks may be harvested. However, the buck must be at least a 3-pointer. In other words, it has to have three points on one side. Due to this requirement, it is more challenging to have a deer than in other seasons.
General Season
This season often runs through the latter part of October. However, it does depend on the type of deer you're hunting. Not all areas follow the exact dates or are open for the same deer. After all, not all areas have significant amounts of each type of deer native to Washington.
Most areas only allow a buck to be taken during this period. However, some areas restrict that further to three-point bucks only. Only very few areas allow "any deer" to be harvested.
Late General Season
This season follows the general season for both black-tailed deer and white-tailed deer. Mule deer cannot be taken in this season. This season doesn't start right after the general season. Instead, there is usually a week lull in the middle of it.
Furthermore, not all areas have this season. It is only for areas with higher deer populations.
The bag limit also varies. For instance, bucks are only allowed to be taken in most areas. However, some areas allow hunters to take any deer.
Hunters 65 And Over And Disabled General Season
This season occurs exclusively in some areas. It usually begins around the end of October, when the first general season is still going on. It's only for white-tailed deer. The deer must be antlerless. However, bucks may be taken if they have at least three points.
This season has a few different regulations. Therefore, be sure you understand the regulations in this season before hunting.
Of course, this season isn't open to everyone. Instead, it is only open to those over 65 and those who are disabled.
Youth General Season
This season is for youth hunters only. It only occurs in certain areas, so you may need to travel a bit to take advantage of this season. Usually, this season occurs at the end of October. However, it does have slightly different dates in certain areas.
The bag limit depends on the area. You can only get a buck with at least three points or an antlerless deer in some places. However, in other places, you can get any deer.
Hunting Method Regulations
You may only use certain weapons during certain times. There are also restrictions around specific weapons that can and cannot be used.
Rifles must be at least .24 caliber. Rimfire rifles are not allowed for any big game. You may use handguns for hunting deer. However, the barrel length must have a minimum of 4 inches. It must also fire at least .24 caliber. You may also not use rimfire handguns.
You can carry modern handguns for personal protection. However, they may not be used for taking deer unless you are in the right season and your handgun meets the above requirements.
Shotguns may be used if they are 20 gauge and shoot slugs or #1 buckshot or larger.
Crossbows
While crossbows can be utilized sometimes, they are typically prohibited. You cannot use them outside of seasons that allow modern firearms. The draw weight must be at least 125, and the trigger safety must work properly.
Your crossbow should have a broadhead that is at least seven-eighths of an inch wide. The broadhead should be sharp or have blades.
Other restrictions also apply. For instance, you cannot discharge one near a public highway.
Some disabled hunters with the correct permit may use crossbows. However, you have to apply for this permit beforehand.
Muzzleloader
Muzzleloaders can be used during the appropriate season. However, there are many restrictions to consider. A muzzleloader is a firearm that must be loaded from the muzzle. It must also use black powder or a similar substitute. You must load both the powder charge and projectile through the muzzle. Hybrid muzzleloaders are not allowed.
A muzzleloader shotgun or rifle must have a single or double barrel. It can be rifled or smoothbore. They must also be .40 caliber or larger. You must use a buckshot of at least #1 or a smoothbore of .60 caliber or larger.
A muzzleloader handgun has slightly different requirements. It must have a single or double barrel of at least 8 inches. Only rifled guns are allowed, and the gun must hold at least 45 grains of black powder.
All muzzleloader firearms must be .45 caliber or larger.
Archery
During archery hunting season, there are several requirements that your archery equipment must meet.
You may not have any firearm while hunting with archery equipment – except handguns carried for protection purposes. Do not use the handgun to hunt, even if you're carrying it for protection.
Do not use any electrical equipment attachments except for illuminated nocks. You can also not use a device to support the bow and maintain it at full draw. You cannot use a scope on your bow. However, a verifier peep that only magnifies the built-in sights is allowed.
Your broadhead must be sharp and at least seven-eighths inches wide. Mechanical broadheads are legal on all archery weapons.
All bows must have a minimum draw weight of 40 pounds. This can be measured from full draw or 28 inches. Your arrows must measure at least 20 inches in length.
Bag Limit
You may only take one deer each license year. Therefore, you should choose your hunting season carefully. You may only take the type of deer outlined by the season regulations. Sometimes, this may be a buck only. However, at other times, antlerless deer may be allowed. Sometimes, there is an antler size restriction.
Hunter Orange Requirements
During firearms seasons, you must wear at least 400 inches of fluorescent orange or pink on the exterior of your clothes. These must be worn above the waist and be visible from all sides. A hat does not meet these requirements unless paired with another type of clothing.
You can wear a combination of the two colors to reach this 400-square-foot requirement. As long as one of the florescent colors can be viewed above your waist from all sides and make up at least 400 square inches, you should fall within the legal requirements.
Tagging and Transporting Deer
Once you have killed a deer, you must tag it right away. This process is pretty easy. All you need to do is cut out the appropriate month and day of the kill. The month and day notches must be obliterated. You cannot just slit it. Be sure only to mark the correct month and date.
Next, securely attach the tag somewhere visible. This can be on an antler, through an ear, or around a leg.
Once the tag is attached, you can transport the animal. You must keep the tag with the animal until it is eaten completely. Keep it with the largest portion of the meat.
You may quarter the carcass for transportation purposes. Keep the tag with the largest portion of the carcass.
If you take the animal to a taxidermist for processing, complete a taxidermy ledger. You'll have to provide certain information, and the tag must remain with the processor.
You must keep proof of the deer's sex until the carcass is processed and stored. What counts as "proof" depends on the sex. For males, the antlers and horns are suitable, as are any sex organs. For females, you may use the head or udder. This must stay attached to the largest part of the carcass.
If you find a dead deer on your property, you may dispose of it. However, you must notify a wildlife officer. Deer found in this way cannot be utilized for personal use or consumption (as their death is suspicious).
Deer Harvest Requirements
You must not waste any wildlife. Simply put, this means killing an animal and not taking the edible portions of meat. Just taking the antlers or head counts as wasting. You must make a reasonable effort to recover any wounded animal.
Only the muscle meat of the animal is technically considered edible. Therefore, you do not have to harvest any of the entrails, including the heart and liver. (However, you can absolutely take those parts with you, if you want). You also do not have to take the head unless you need it for sex identification.
Unlike other states, Washington does not have an explanation of what "reasonable" means when it comes to finding and harvesting the animal. However, it does use the term "recklessly." Therefore, the animal cannot be wasted recklessly. If you cannot find the deer even when following all logical protocols, you would not fall into this category.
However, not taking proper care of the meat, not properly field dressing the animal, or not attempting to locate a wounded animal would all be considered "wasting."
Reporting Your Harvest
Everyone who hunts must report their harvest – even if you didn't harvest anything. These reports help the state manage the population. However, they cannot use this information unless all hunters report it. They need negative and positive reports.
You can submit a report online through the licensing system. Of course, this is only available if you have a license. You cannot submit or email the report; you must use the online system.
Anyone who doesn't complete their report will be charged an administrative fee. You must submit a report before Jan. 31 after your hunt. The system doesn't allow you to report after this date.
After the deadline, the state will randomly call hunters who did not report to get information about their hunt. The administrative fee is to pay for these phone calls. Not everyone will get called, as the reports are taken randomly. However, everyone is still charged the fee if they do not make the report by the deadline.
You'll need to report for all permits and hunts you hunted in. Therefore, you may need to make multiple reports in a year.
Up Next:
---
The Featured Image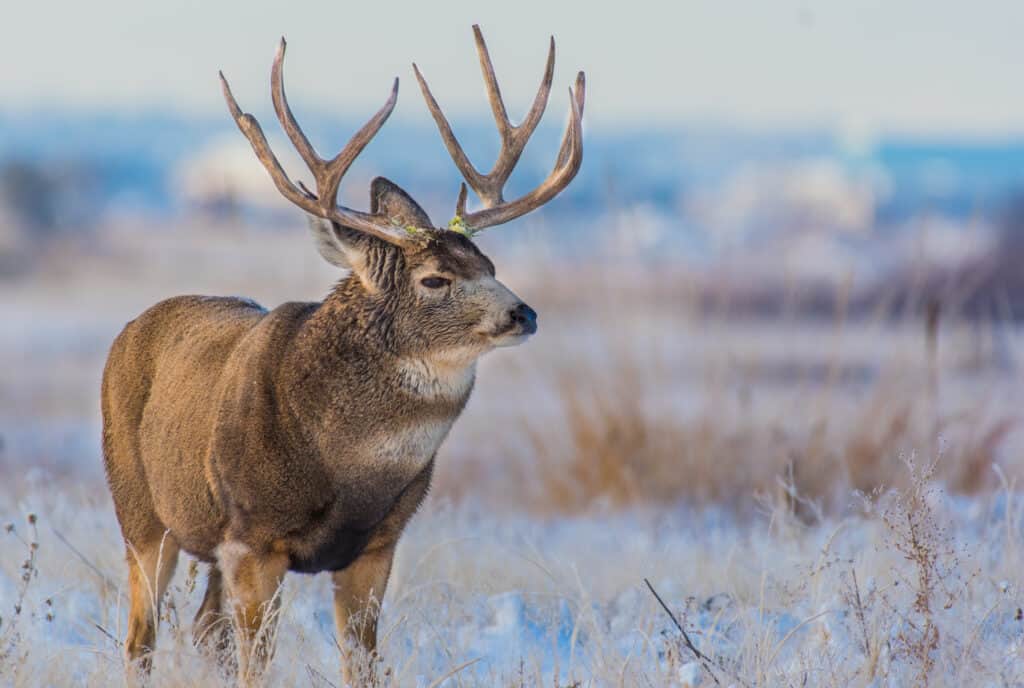 ---
Sources

eRegulations, Available here: https://www.eregulations.com/washington/hunting/deer-general-seasons/
Washington Department of Fish and Wildlife, Available here: https://wdfw.wa.gov/hunting/requirements/ethics-safety/hunter-orange
Washington Department of Fish and Wildlife, Available here: https://wdfw.wa.gov/hunting/requirements
eRegulations, Available here: https://www.eregulations.com/assets/docs/resources/WA/22WAHD_LR5.pdf