There's so much more to Massachusetts than its history in the Revolutionary War and Harvard University. In fact, there are a large number of wildlife species found in Massachusetts, and a small number of these animals are insanely fast. But what might some of the fastest animals in Massachusetts be, and just how fast are they?
Despite being the seventh-smallest state in the US, Massachusetts boasts a number of different climates and regions. With a majority temperate-deciduous forested area, Massachusetts has plenty to offer its local wildlife. From the coastal plains to the northernmost portion of the Appalachian Mountains, here are some of the fastest animals that call Massachusetts home.
The Fastest Animals in Massachusetts
Given that there are hundreds of different animals residing in Massachusetts, this list will hardly scratch the surface when it comes to some of the fastest creatures in this state. However, some of the animals on this list make up some of the fastest animals in the world– let's take a closer look now!
Red-Tailed Hawk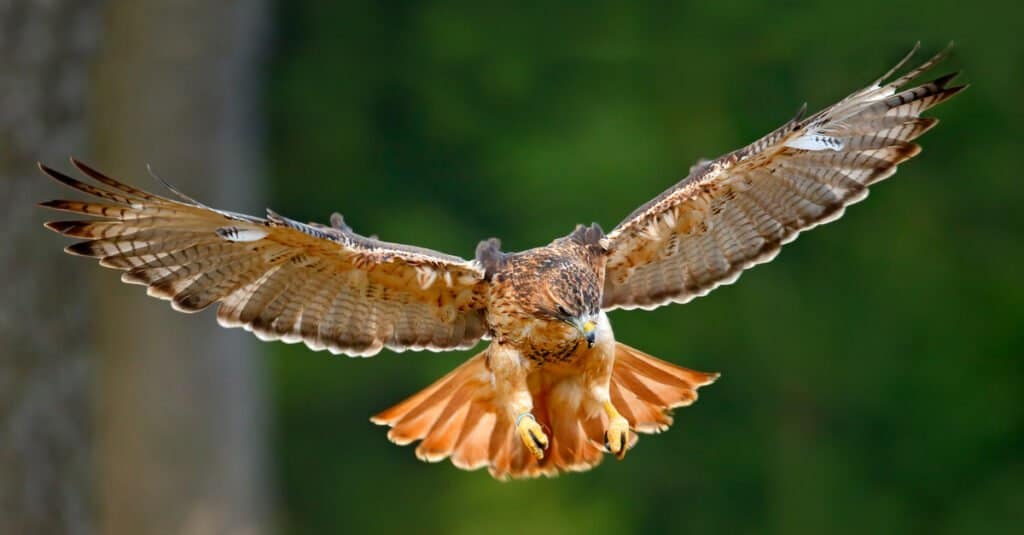 Classified as Buteo jamaicensis, the red-tailed hawk is one of the most common hawks found throughout the United States, especially in Massachusetts. These notorious birds of prey can reach up to 120 miles per hour, particularly while hunting. They prefer to eat small mammals such as squirrels or other birds, depending on their local environment and habitat.
Moose
Yes, there are moose in Massachusetts, primarily in the central and western regions of the state! Classified as Alces alces, the average adult moose can reach a maximum of 35 miles per hour when running. Given the fact that most fully grown moose are over 1,000 pounds, that's a fearsome speed to behold! Moose were once run out of the state of Massachusetts but are slowly making a comeback, given the ideal habitats created by the forests in this state.
Black Bear
While they may look cute and cuddly, it's important to never get too close to a black bear. Granted, being far away from a black bear may be dangerous too, especially if it gets a running start! Classified as Ursus americanus, the average fully-grown black bear can reach anywhere from 20-30 miles per hour. They are found throughout Massachusetts as well as in the rest of the nation! 
North American River Otter
With water-repelling fur and a propensity for mischief, the North American river otter rules the waterways of Massachusetts. Classified as Lontra canadensis, the river otter moves easily no matter which medium it is in. On land, river otters can reach up to 15 miles per hour, give or take a few depending on how much they're playing! In the water, this speed is slightly lower, but you're still unlikely to ever catch a river otter going at its top speed.
Peregrine Falcon
Believe it or not, Boston, Massachusetts is home to the fastest animal on the planet. Classified as Falco peregrinus, peregrine falcons can reach nearly 250 miles per hour, both while diving and in flight. This number is more impressive than any other animal on our planet, whether on land, in the sea, or in our skies. Back in the 1950s, peregrine falcons abandoned Massachusetts due to pesticides, but they are back and repopulating across the state nowadays. Adorably, peregrine falcons commonly utilize buildings and bridges found in larger Massachusetts cities as nest locations.
Snowshoe Hare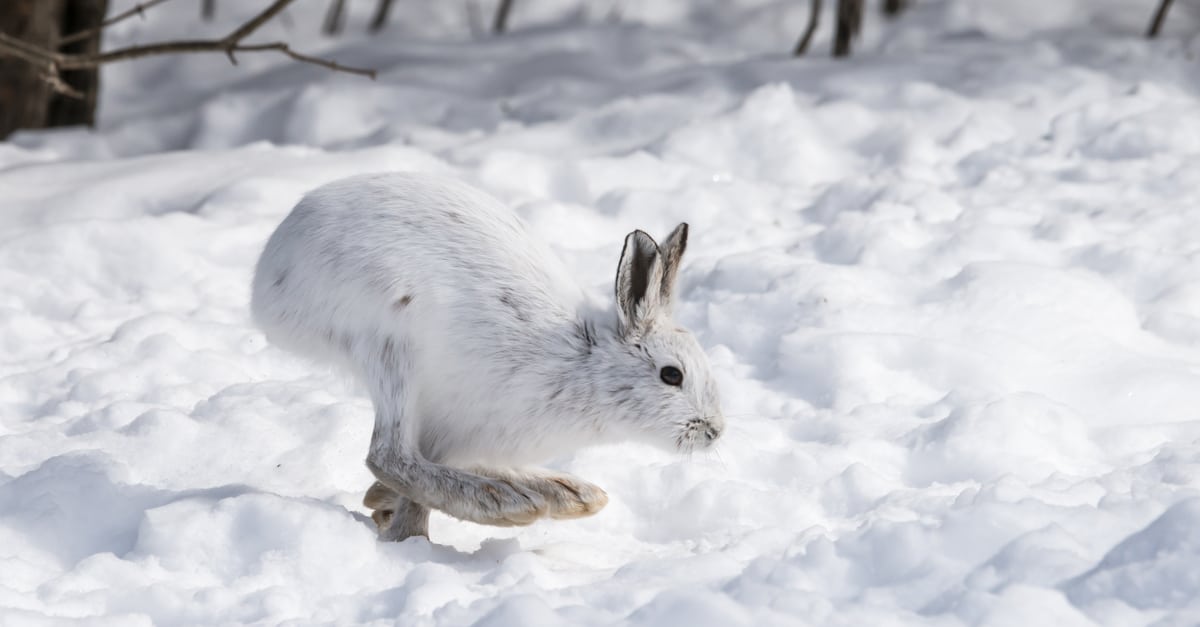 As we move from the skies to the snowy land, the snowshoe hare deserves a mention for its speed. Capable of reaching 30 miles per hour consistently with potential bursts in speed, the snowshoe hare is an expert at avoiding its predators. In addition to the fast speed of the average Lepus americanus, it can also jump. Some hares have been recorded jumping up to 15 feet in a single bound! These adorable wild rabbits can be found throughout Massachusetts, blending in with the average winter landscape.
Red-Winged Blackbird
A much smaller bird compared to our previously listed falcons and hawks, the red-winged blackbird reaches impressive speeds for its size. Classified as Agelaius phoeniceus, the red-winged blackbird can reach an impressive 30 miles per hour, though this is likely only achieved in dire circumstances. However, these adorable songbirds are found throughout the state of Massachusetts, bringing joy to anyone who sees their splash of red as they fly!
If you enjoyed reading about some of the fastest animals in Massachusetts, check out what's up next for more fast animals in other states!
Up Next:
The photo featured at the top of this post is © Harry Collins Photography/Shutterstock.com
---
Sources

Mass Audobon, Available here: https://www.massaudubon.org/learn/nature-wildlife/birds/birds-of-prey/about-hawks