A visit to the wonderful state of Massachusetts will present you with many wonderful sights, from Fenway Park to the Museum of Fine Arts. However, if you decide to venture to the many rivers and lakes in the state, then you should do so with caution. There are many dangerous animals swimming in Massachusetts's lakes and rivers, and you don't want to find yourself in harm's way. If you plan to travel there and explore the state, watch out for these scary critters.
Are There Many Dangerous Animals Swimming in Massachusetts's Lakes and Rivers?
As far as dangerous animals are concerned, Massachusetts is actually pretty tame, especially when it comes to critters in the water. However, there are a few species that you will want to avoid like the plague.
1. North American Black Bear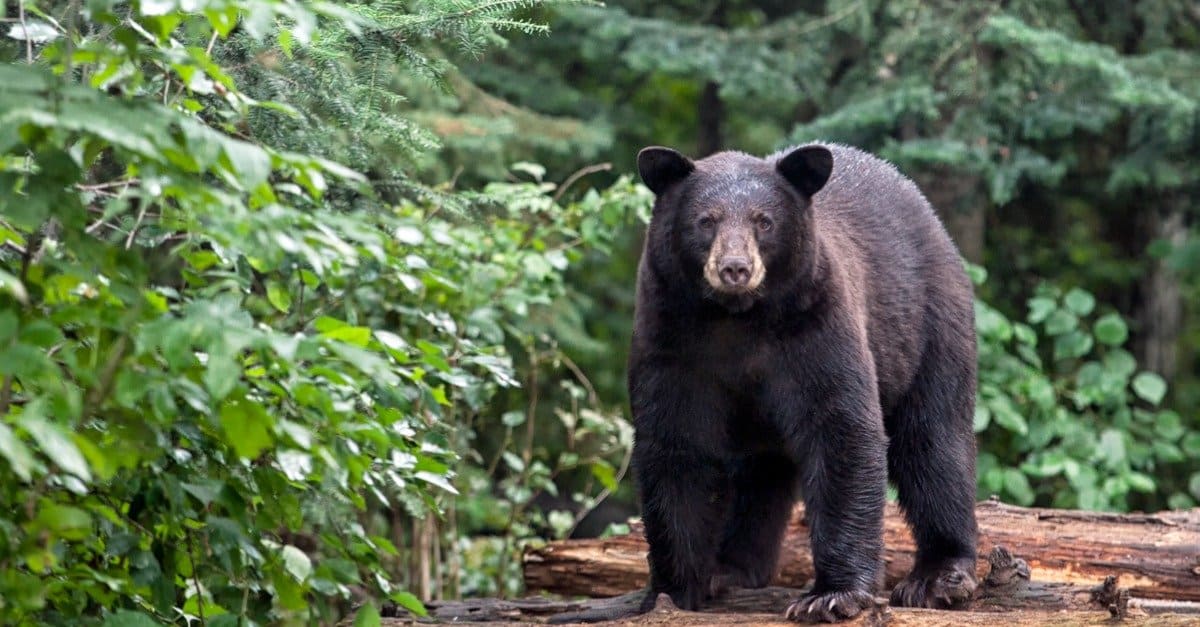 If you're walking in a Massachusetts forest and you go near a river or lake, there's always a possibility that you could come across a North American black bear bending down for a drink or even taking a bath. The black bear is considered one of the most dangerous animals swimming in Massachusetts's lakes and rivers because if it sees you as a threat, it may try to cause you harm. They are not out to cause trouble, but the bear will want to protect its habitat or its young. Keep in mind that though they are called "black bears," they are often blue, gray, or cinnamon brown. Though they're technically shy creatures, all bears should be avoided at all costs.
If you were to come in contact with a violent bear, follow these tips to protect yourself and your family and get to safety:
Make a lot of noise and try to get as big as possible so you appear to be a threat.
Bring bear spray, which provides a scent that is off-putting to bears.
If you happen across a bear, don't make a big scene. Instead, stay calm.
Don't try to run or the bear may give chase, and many bears can run over 30 miles per hour.
Parents should pick up their kids so they don't appear to be prey. Plus, holding your kids can help to make you appear larger.
2. Timber Rattlesnake
Many consider rattlesnakes to be the most venomous snakes and also one of the most dangerous animals swimming in Massachusetts's lakes and rivers. The most common type of rattlesnake in the area is the timber rattlesnake. The sad news is that they're also endangered. However, that doesn't mean you want to go walking around looking for them. You're most likely to encounter a rattlesnake in two regions: Blue Hills Reservation in Milton and the Holyoke Mountain Range. Snakes won't always be found in the rivers, but they may swim through them from time to time as a faster way to get around.
Just like with the black bear, it's important to remain calm and try to avoid making a rattlesnake feel threatened. If you see one, do the following:
Remain calm and try not to panic.
Do not try to approach or kill the snake.
Don't throw anything because the snake has a far reach and can get you even if you think you're safe.
Move away from the snake and leave the area.
Avoid snakes altogether by sticking to hiking trails, wearing long pants and boots, and keeping your pets on a leash.
3. Eastern Copperhead
Then we have the Eastern copperhead, which is often recognized as one of the most commonly found venomous snakes in the southeastern United States. Like rattlesnakes, the copperhead won't spend most of its time in rivers and lakes, but you may find one in the area if you look around hard enough. You can identify a copperhead by the copper color across their bodies. Some may have a variation of the color and be more pinkish or reddish. Perhaps most famously, copperheads will typically have golden eyes that look similar to those of a cat.
Again, they are rare, but they have been spotted near the Connecticut River Valley. They are also found in other states as far as Georgia and Texas. If you come across one, it would likely be during the spring season, around April, when the snakes leave their dens. If you encounter a copperhead in the wild, follow the same steps as you would with the rattlesnake and create distance, and don't cause it to feel threatened.
| Animal | Danger Rank |
| --- | --- |
| Eastern Copperhead | 1st |
| Timber Rattlesnake | 2nd |
| North American Black Bear | 3rd |
| | |
Conclusion
These are the three most dangerous animals swimming in Massachusetts's lakes and rivers, and they should be avoided at all costs. While these are found in the lakes, there are many other spiders and wolves that can be dangerous if you encounter them in the wild, so always be careful. 
---
The Featured Image
---