Located in the west of the United States, Oregon is a beautiful and lush wonderland- but what are some of the best aquariums in Oregon? It is often described as very wet and rainy with many trees, but it also has a rich history. There are mountain ranges, but there are also coastal waters along the edge of the state.
Oregon has an ancient history of volcanic eruptions and was an active participant in the old wild west. There is so much more to this state than the Oregon Trail; there is a huge amount of marine life to explore, so there are quite a few aquariums in Oregon.
Some popular aquariums are:
Charleston Marine Life Center
Oregon Coast Aquarium
Seaside Aquarium
Oregon is a master of all things nature and is more than a double threat when it includes oceans, waterways, mountains, forests, deserts, and more to their list of biomes within the state. There is so much to learn, even from a sea life standpoint. Let's learn more now!
Charleston Marine Life Center
| | |
| --- | --- |
| Charleston Marine Life Center | |
| Address  | 63466 Boat Basin Rd, Coos Bay, OR 97420 |
| Animal to See | Marine Mammal Skeleton Gallery |
| Known For | Local Research |
The Charleston Marine Life Center is found within the University of Oregon, perched on a harbor edge. There is as much to explore within the aquarium walls as there are fish in the sea. There's plenty to explore and see, from sea stars and mussels to dolphins and sharks.
Part museum and part aquarium, there is plenty to learn and understand if you go to spend the day there. There is more life than you would expect beneath the waters of the coast, and the exhibits here are meant to elaborate upon this fact.
Galleries to be found include:
Touch Tank- A touch tank area to let your fingers explore imitation tide pools and see what life there is to discover beneath the waters like anemones or sea urchins.
Open-Air Gallery- Explore details concerning local fisheries and learn how they work and what fish are the main choice in the area.
Deep Sea Gallery- Videos taken underwater showcase the vents beneath and the animals who live out in the deep and the reefs they inhabit, so you can feel like you're right there with them.
Marine Mammal Gallery- Skeletons decorate this gallery, and you can view them from the floor beneath and above to observe the details of what it is like to be a whale, shark, seal, otter, and more. You can also listen to whale calls and try your hand at repeating them.
Exploration Gallery- Use microscopes and other tools to examine new research concerning local marine life funded by the University. 
Since this aquarium is found on the edge of a harbor, be ready to take a peek outside and see the diverse life right there. Use binoculars to follow the sea birds on their paths, and watch seals or otters playing in the waters.
The Charleston Marine Life Center is fascinating and educational for anyone who cares to visit.
Oregon Coast Aquarium
| | |
| --- | --- |
| Oregon Coast Aquarium | |
| Address  | 2820 SE Ferry Slip Rd, Newport, OR 97365 |
| Animal to See | Harbor Seals |
| Known For | Keiko, the killer whale from Free Willy |
When traveling through Newport, Oregon, the Oregon Coast Aquarium is a must-see for any marine enthusiast. Full of fun for the whole family, there are many exhibits to explore.
In fact, if you've ever seen Free Willy, then you've seen an orca that was once housed in this very aquarium. Yes, the Oregon Coast Aquarium was the home for Keiko, the killer whale who starred in the classic film.
Opened in 1992, this aquarium emphasizes both the animals of the ocean and the plants. The exhibits include:
Aquarium Grounds
Coastal Waters
Cruisin' the Fossil Coastline
Giant Pacific Octopus
Halibut Flats
Harbor Seals
Indo Pacific Coral Reef
Open Sea
Orford Reef
Rocky Shores
Sandy Shores
Sea Otters
Sea Lions
Seabird Aviary
Turkey Vultures
The seabird aviary boasts being the largest aviary outdoors for seabirds in North America, which is incredible. They also have two turkey vultures available for oggling. This aquarium is one of the top places to visit in the state and has so much to offer visitors.
Seaside Aquarium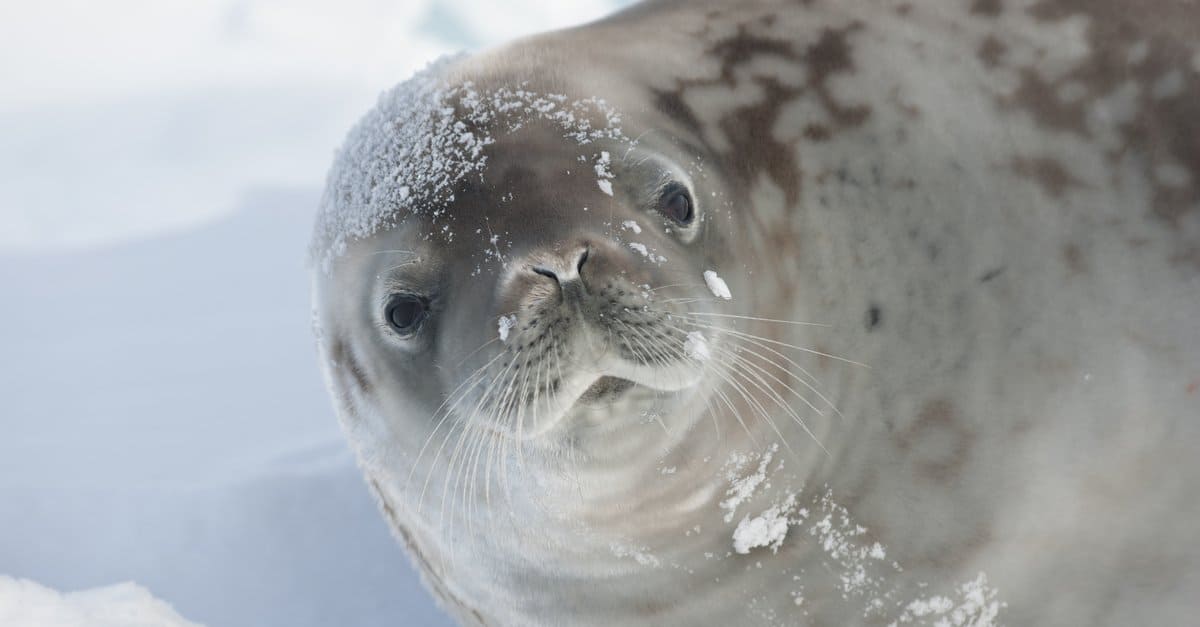 | | |
| --- | --- |
| Seaside Aquarium | |
| Address  | 200 N Prom, Seaside, OR 97138 |
| Animal to See | Seals |
| Known For | Tsunami Fish |
The seals are hungry and ready to be fed at the Seaside Aquarium, one of the oldest aquariums on the west coast of the United States. There are more than 100 species of animals at this aquarium.
One fun display they have is of "tsunami fish," which are fish that were found trapped and alive on a washed-up shipwreck from the 2011 Tōhoku earthquake. The fish are thriving in the aquarium, and visitors can experience the miracle for themselves.
Most exhibits change with the seasons, so there's always something unique and exciting to see and learn about. Ten seals also make their home at the harbor, and as stated earlier, guests can feed them. There is also a touch tank where you can feel some of the sea life placed within.
This Research Center is Open to the Public!
| | |
| --- | --- |
| Hatfield Marine Science Center | |
| Address  | 2030 SE Marine Science Dr, Newport, OR 97365 |
| Animal to See | Giant Pacific Octopus |
| Known For | Research |
Research is the primary purpose of the Hatfield Marine Science Center. Not necessarily an aquarium, the Hatfield Marine Science Center still fulfills the same roles by educating the public on marine science and giving people the opportunity to explore at their own pace.
The few exhibits they have concern:
Marine species
Marine Research
Coastal Environment
The visitors center is available year-round for the public to explore and learn what the latest research is about. Oregon State University runs this program, and they are dedicated to enriching the lives of their students and anyone who visits.