Laredo can be found in Webb County, Texas, and is known as a generally relaxed and calm city. It has a rich history, as it once was the capital of the Republic of the Rio Grande. Like almost every other Texas city, Laredo is known for its high average temperatures in the summer–over 98 °F (36.5 °C) in June, July, and August.
As such, it's clear that you and your dog need some designated areas where you can cool off after or during a long hot summer day. What you need are dog parks! Fortunately, the United States has plenty of these scattered throughout the country.
Let's look closely at the best dog parks in Laredo, Texas!
1. North Central Park
| North Central Park | |
| --- | --- |
| Address | 10202 International Blvd, Laredo, TX 78045 |
| Hours | 9 AM – 10 PM |
| Price | Free |
North Central Park is located near Duko's Dog Park, so if you need an off-leash area for your pet, you can easily get to the dog park after a walk in this one. The park has been improved in recent years and is now one of the top parks in Laredo.
Here, owners and on-leash pups can enjoy hiking, jogging trails, and a public pool. Be aware that dogs might not be allowed to swim in it. North Central Park is known for its display of Texan flora and fauna. It is the best place for you and your furry companion to have a walk.
The North Central Park trail surrounds the park and passes through San Isidro Park. You and your dog can go for a long walk here if you feel like it.
2. Duko's Dog Park
| Duko's Dog Park | |
| --- | --- |
| Address | 10101 Montoya Dr, Laredo, TX 78045 |
| Hours | 8 AM – 11 PM |
| Price | Free |
Duko's Dog Park is located near North Central Park. The latter's main jogging trail will get you and your pup close enough to this off-leash dog park. It's a medium-sized park, fenced and double-gated v for the safety and security of its visitors. It features two play areas, one for small breeds and the other one for larger breeds.
The park's surface is covered in grass and dirt in some areas, making it ideal for all types of dog games and activities. Amenities include several water fountains, an agility course, and poop bags at every owner's disposal.
The main advantage of this park is that it's rarely crowded. If North Central Park is too noisy for your pup, you can always rely on the small dog area within Duko's Dog Park.
3. Independence Hills Park
| Independence Hills Park | |
| --- | --- |
| Address | N Meridia Dr, Laredo, TX 78046 |
| Hours | Open 24 hours |
| Price | Free |
Independence Hills Park is located in-between Century City Park and Summer Park. It is a large park featuring a 3.2-mile walking trail suitable for owners and their dogs. The park includes two separate areas for small and large dogs, though online searches won't tell you much about them.
The park is known for its social activities and amenities – baseball, basketball, and volleyball courts. There's also a pond with a pier that your pup can explore. Naturally, dogs must be on a leash and not in designated areas.
Independence Hills Park is always the busiest between 6 PM and 9 PM. You can try the two adjacent parks if this one makes your companion nervous.
4. Benavides Park
Benavides Park
Address
2607 Derby Ave, Laredo, TX 78043
Hours
6:30 AM – 10 PM
6:30 AM – 11:30 PM on Fridays and Saturdays
Price
Free
Again, online searches might not point to the existence of a dog park here – but this is where we come in! Benavides Park is a memorial park located right on Derby Ave. It is equipped with a skatepark, a gazebo, a playground, nature trails, camping, barbecues, water fountains, a basketball and baseball court, and a dog park. 
The park features several sidewalks and a paved trail that you and your dog can explore together. A connecting road leads to the Chacon Creek trail if you like being adventurous. 
Amenities for pups include:
A water fountain;
A separate area for dogs;
Plenty of grass for them to roll around on and relax.
5. Father Charles M. McNaboe Park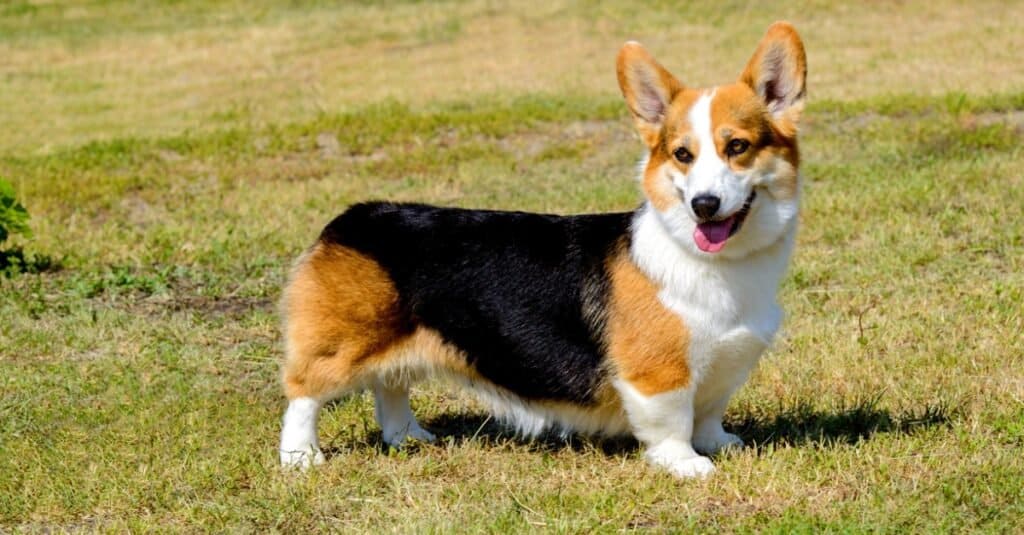 | Father Charles M. McNaboe Park | |
| --- | --- |
| Address | 201 78043 Zebu Ct, Laredo, TX 78045 |
| Hours | 8 AM – 9 PM |
| Price | Free |
Father Charles M. McNaboe Park can be found nearby at the Barbara Fasken Recreation Center and is enjoyed by many people and dogs alike. It's a bit far from Laredo's city center, but the view over the Rio Grande and the border with Mexico is worth it–for humans, at least.
Dogs can enjoy a trail that goes through the entire park, giving them plenty of things to see. If you want to let your pup cool off, a bike trail leads to the river bank. The park's busiest hours are between 6 PM and 8 PM.
Since there is no designated dog area, remember to always keep your pet on a leash. If your pup enjoys watching people and activities, you can visit the tennis courts on the park's northern side.
6. Love's Travel Stop
| Love's Travel Stop | |
| --- | --- |
| Address | 101 Pinnacle Rd, Laredo, TX 78045 |
| Hours | Open 24 hours |
| Price | Free |
Love's Travel Stop is a gem for those traveling through the country and stopping in Laredo, Texas. It is not an official designated dog area but a dog-friendly gas station that can also be used as a rest area. The good news is that there's a small fenced dog park where your pup can stretch after a long day or night spent sleeping in the car.
Love's Travel Stops are common throughout America, so it's a good idea to check if the state you're in features one before heading to the nearest dog park. This is especially helpful if you want to avoid entering a town and save time on your journey.
---