Key Points
The largemouth bass is a dull, olive-green color and is easily the biggest species in its genus.
They put up an exciting fight on the end of a line, making them an extremely popular game fish.
They love warm, freshwater environments, but can deal with brackish environments.
The largemouth bass is a strong and adaptable fish that inhabits many areas all across the United States. While members of the species all fit within a certain size range, different states are home to bass of different average sizes. But how big do they get in Washington and where do they live?
In this article, we'll take a look at some basic facts about largemouth bass and find out how big they tend to get in Washington State. Then, we'll take a look at the fish and fisherman that set the record for the state's largest largemouth bass.
Facts About Largemouth Bass
Before we talk about the state record, let's talk a bit about largemouth bass in general. Learning how and where they live, what they eat, and their average size in the state will give you a better frame of reference to compare against the record fish.
Appearance and Size
The largemouth bass, or Micropterus salmoides, is one of 13 recognized species in its genus. As a group, members of this genus are known as the black bass and they belong to the sunfish family. Out of all of the black bass, the largemouth bass is the biggest. Like all of the fish in its genus, the largemouth bass is a dull, olive-green color featuring dark mottling down its sides. Its belly is a silvery-white color. As its name suggests, the most prominent feature of this fish is its large mouth. You can easily tell it from the smallmouth bass, Micropterus dolomieu, by examining the overall length of the jaw. While the upper lip of the smallmouth bass stops just below the animal's eyes, the largemouth bass has an upper lip that extends past the eyes. Additionally, smallmouth bass have dark, vertical banding rather than horizontal mottling and are browner in color.
Largemouth bass in Washington average about 12–15 inches in length, but can become much larger. While other states tend to produce much larger bass, the average 8- and 9-pound fish that reside in Washington's waters are still formidable in size. While anglers always hope for a big catch, the largemouth bass is an extremely popular game fish regardless of the size. They put up an exciting fight on the end of a line and are often eaten for their firm and clean-tasting meat.
Where Do They Live?
Largemouth bass live primarily in warm, freshwater environments. They are very adaptable animals and can live in a variety of places. While they prefer to take up residence in lakes and ponds, they also appear in swamps, creeks, and rivers. They are even able to survive in brackish waters!
Wherever they live, they prefer that the water is clear, slow-moving, and filled with plenty of cover. Throughout their lives, they highly value the protection provided by fallen trees, sunken logs and branches, and underwater vegetation. Natural cover isn't all they use, though — they'll also seek shelter inside of objects like sunken tires or behind the posts of a dock. While they are young, they use the safety of these structures to avoid potential predators. As they mature, they use their cover to ambush their prey.
Although largemouth bass prefer warm-water environments, they become inactive if temperatures rise too high. Their ideal temperature range is between 80 and 90 degrees Fahrenheit. When water temperatures rise above 98.6 degrees, they will cease to feed and retreat to lower, cooler waters.
Even though their activity level drops when water is colder than 41 degrees, these bass are able to survive in cold-wintered temperate waters as well. As long as the water is deep enough and contains enough dissolved oxygen, they can survive for up to 6 months in icy waters!
What Do They Eat?
The diet of a largemouth bass changes with age. When these fish are young, they will feed primarily on insects, small fish, and small crustaceans like crawfish. While adults will still eat these smaller animals, they will also tackle larger prey. They are fierce predators and will tackle larger prey like frogs, larger fish, and adult crawfish — basically anything they can fit in their huge mouths. These bass will even eat snakes and mice if they are caught out in the open water!
These fish rely strongly on their lateral line to feed, find direction, and react to danger. This sensory system, which runs down the side of the fish from its gills to its tail, is extremely sensitive. With it, the largemouth bass is able to sense vibrations, movement, and even very small changes in water pressure. When predators or prey move nearby, these fish can feel it without having it see it directly.
Washington Record Largemouth Bass
In August of 2016, a seasoned bass fisherman named Bill Evans upended a Washington record that had held strong for nearly 40 years. On his first fishing trip to Lake Bosworth, Evans managed to reel in a female largemouth bass weighing 12.53 pounds. This blew the previous record-holding fish out of the water, passing it in weight by nearly a full pound! The fish measured a full 23 inches long and was nearly as big in girth.
Later that day, he had the record catch verified at the Washington Department of Fish and Wildlife. The previous record holder, Carl Pruitt, caught his state record fish in 1977 at Banks Lake. This fish weighed in at 11.57 pounds.
Where Is Lake Bosworth Located on a Map?
Lake Bosworth is a 103-acre lake located three miles south of Granite Falls in Washington state, north of Seattle. It offers boating and fishing on its waters. Aside from a few houses, the area is mostly undeveloped.
---
The Featured Image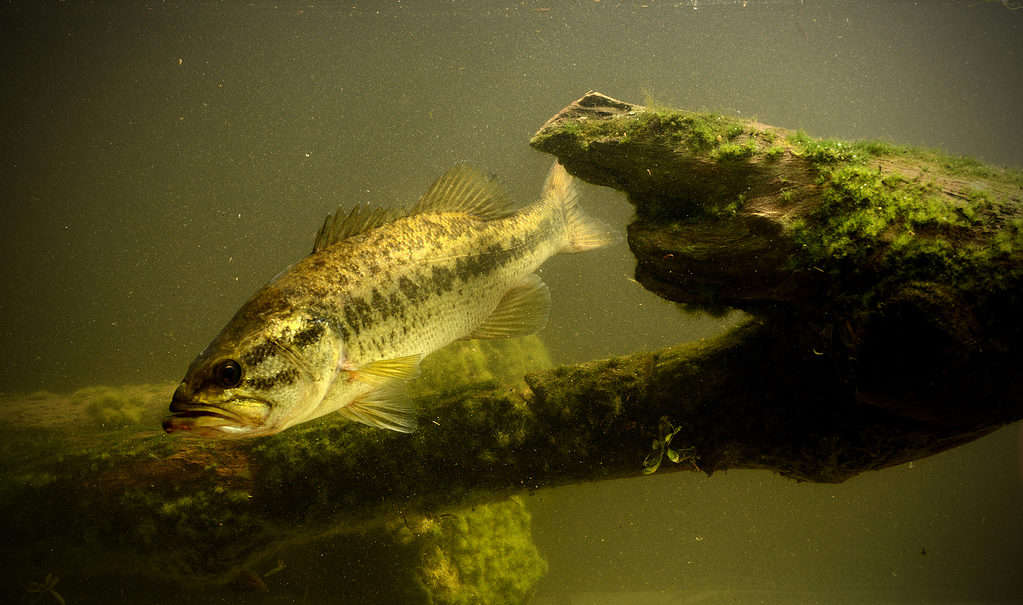 ---