Many know Costco as a buy-in-bulk grocery store that's perfect for large families, saving money, and more! Not only do they offer groceries, but they also sell gas, electronics, and pet insurance. Their pet insurance is run by a company that goes by the name of Figo and is one of the most popular choices among pet parents. 
We've taken a deep look into what Costco Pet Insurance has to offer, to allow you to decide if it's right for you and your furry friend! Keeping your dog or cat as healthy as possible is one of the main priorities of being a pet owner. While some animals face practically no health issues during their life, the same can't be said for others. 
Having a good pet insurance policy can save you money, stress, and time. It works similarly to human health insurance, with some exceptions. Here's everything you need to know about Costco pet insurance! 
About Costco Pet Insurance
While you know it as Costco pet insurance, it's actually provided by Figo Pet Insurance. Pet insurance is not only available to Costco members, but it is also available at a discounted rate. This low-cost pet insurance might be the difference between being able to pay for the veterinarian treatment your pet need when you need it most.
What's a Costco Policy Covers
Costco pet insurance is one of the greatest solutions for delivering a comprehensive accident and sickness pet insurance policy that includes scenarios you never hope to face. We'll go through the most frequent medical illnesses and injuries for cats and dogs handled by veterinarians around the country in this section.
Accidents: fractures and facial trauma, car wrecks, foreign body consumption, bite infections, burns, sprains, scrapes, rips, gashes, and a variety of other injuries 
Prescription drugs, including those used to address behavioral difficulties, that have been authorized by the FDA and recommended by a professional veterinarian
Illnesses: bacteria or viral infections of the urinary system, stomach, kidneys, lungs, ears, and eyes, vomiting and diarrhea, joint and ligament problems, heartworm, and a variety of other diseases
Costco pet insurance covers non-routine dental procedures from events that cause dental damage and your pet needs tooth extractions
After-life care, such as funeral expenses
Congenital and hereditary conditions: elbow and hip dysplasia, chronic respiratory diseases, thyroid illness, cardiovascular disease, diabetes, liver problems, nervous system problems, glaucoma, blindness, and many other conditions that afflict certain breeds
IV drugs and fluids, as well as medical supplies including bandages and casts
Chronic conditions: Seizures, asthma, allergies, arthritis, and many more conditions
Orthotic devices and prostheses that improve rehabilitation and recuperation following surgery, arthritis, paralysis, or amputation
A licensed veterinarian's recommendation for euthanasia
Diagnostics and laboratory testing: Lab tests, blood tests, X-rays, urology, MRI CT scans, ultrasounds, and other tests are available.
Hospitalization, boarding, and surgery
Alternative and holistic treatments: physical rehabilitation, acupressure, chiropractic therapies, rehabilitative therapy, hydrotherapy, and other unorthodox treatments lab work, blood testing, X-rays, urinalysis, MRI and CT scans, ultrasounds, and more
Vet visit expenses are covered as an extra add-on that may be bought and included in your Costco pet insurance included extra add-ons that come at an additional charge.
What Does Costco's Coverage Not Include?
Insurance firms will go to any length to safeguard their assets and maintain their financial stability. One of the tactics they employ in this respect is the exclusion of certain situations where individuals have a history of exploitation. Figo's pet insurance policy also excludes some items. 
They make it crystal clear what your pet isn't covered for in their written policy agreements. You'll always know what to anticipate at your next vet appointment. The following diseases and conditions are not part of Costco's pet insurance:
Spaying
Neutering
Organ transplants
Pre-existing conditions 
Experimental treatment 
Cloning pets 
Dietary food
Supplements
Vitamins
Vet exam fees
Teeth cleaning 
Grooming
Complications from pregnancy
Microchipping
Ear cropping
Vaccines 
Declawing 
Aid for intentionally neglected pets 
Types of Coverage
Pet insurance is necessary to meet your pet's health needs, just as health insurance is necessary for you. A health insurance policy for your pet can not only save you money, but it can also provide you peace of mind about their general health. 
And besides, there are several benefits to obtaining pet insurance. Having your pet's medical expenditures covered is only one of them. However, there are various types of pet insurance to select from, and it's critical to pick the right one for your pet and your budget to reap the most long-term benefits. 
The first type of pet insurance is accident coverage, then follows disease coverage, and finally wellness coverage. Depending on your needs, you can sign up for one, two, or all three alternatives; however, some carriers may not provide all of them. Here's a breakdown of each type of insurance and the benefits of each plan. This should make it so you can decide which is best for your pet.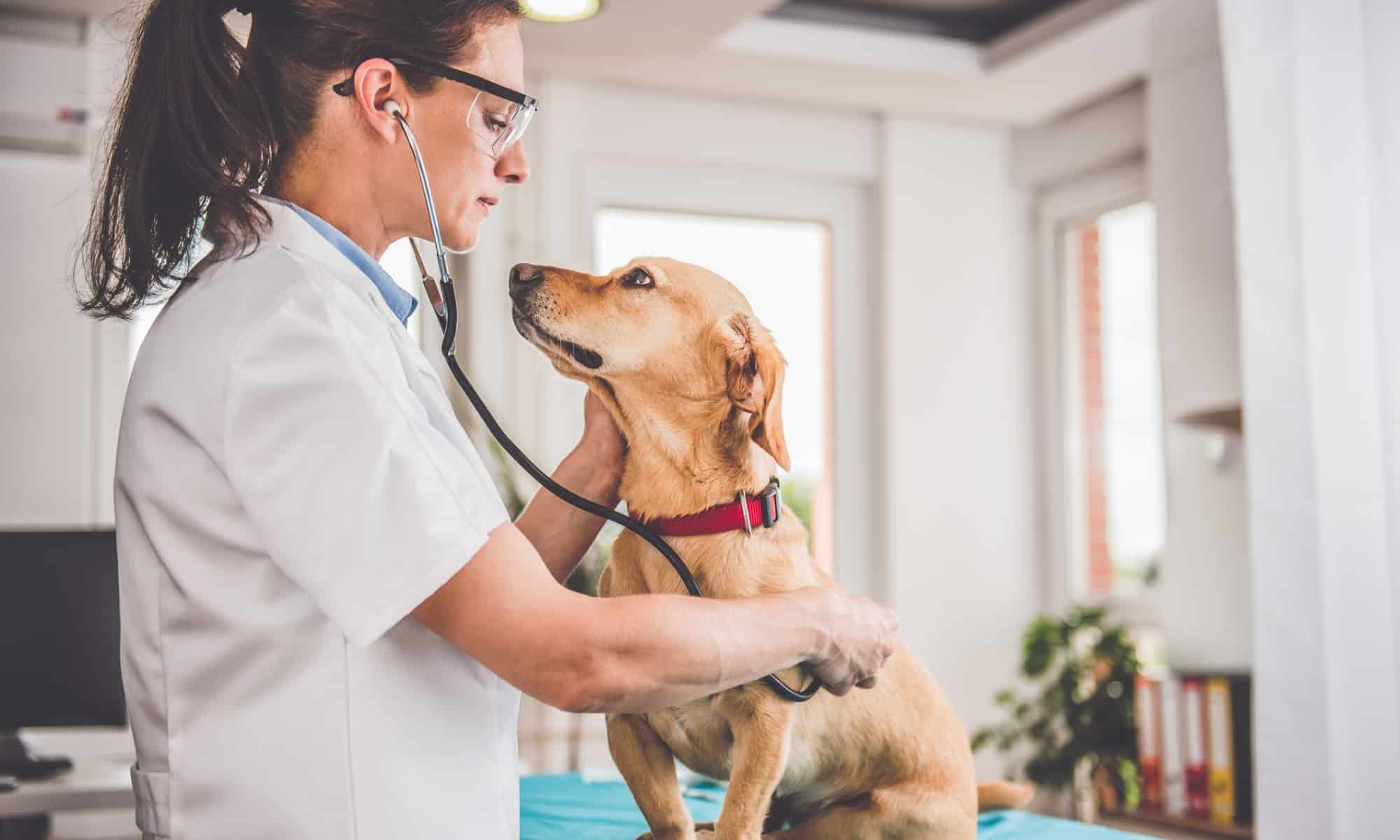 Accident Coverage
Although an accident is unforeseeable, accident coverage may provide you with complete coverage when you need it most. This is because mishaps might cost a lot of money before a vet can fix the issue and your pet can return home. 
Accident coverage is the most common type of pet insurance. It usually covers ligament damage, fractured bones, puncture wounds, object swallowing, poisoning, eye damage, and most other wounds and emergencies. Costco pet insurance does provide accident coverage, which is a great plus.
The advantages of pet insurance and accident coverage include potential savings in the event that your pet requires emergency care. This gives you the inner peace knowing that if your pet becomes ill or has an injury, he or she will be able to receive the urgent, expert care that is they need without having to think about the price.
Illness Coverage
Sickness coverage, like accident coverage, is an important type of pet insurance that helps both your companion and your budget. Skin problems, cancer, joint problems, UTIs, asthma, sinus infections, diarrhea and vomiting, obesity, and worms are all covered under illness policy, unlike accident coverage. 
Sadly, some insurance carriers may not offer illness coverage as your pet ages, so getting pet insurance before a prior condition occurs is critical – but the earlier you start, the cheaper your monthly charges will be and the more cash you'll save. Fortunately, Costco pet insurance does provide illness coverage.
Wellness Coverage
The third type of pet insurance is wellness coverage. This is usually an elective perk, but it covers things like regular checkups, spay/neuter, routine testing, vaccines, dental cleanings, and flea, tick, and heartworm medications, which you'll have to buy year-round. 
If you don't have coverage, it may be tempting to postpone your next appointment or skip a cleaning or vaccine, but you're placing your pet's health and safety at risk.
Plan Exclusions 
Costco pet insurance policy exclusions are determined on a case-by-case basis based on the outcome of the underwriting procedure. All conditions that they find to be pre-existing and are not claimable will be specified in the plan you receive. This eliminates the uncertainty as to whether your bill will be paid when you send it to your insurance company.
Pros Explained 
Here are some of the main benefits of choosing Costco Pet Insurance: 
The first month free: When you sign up for coverage as a Costco member, your initial month of payments is free!
Costco members get 10% to 15% off normal rates: Gold Star and Business participants receive a 10% discount on standard prices, while Executive members receive a 15% discount.
Flat-rate premiums for all ages: Premiums do not rise with the age of your pet, however, you may have to cover a greater deductible.
Includes Blue Ribbon Benefits package: Full coverage includes benefits like 24-hour assistance, a pet concierge, and membership to Modern Dog or Modern Cat publication.
Lifetime renewal guarantee: Costco ensures that your pet's benefits will renew every year for the rest of its life.
Cons Explained 
Here are the areas where Costco Pet Insurance could improve:
Limited options for terms: Accident and sickness insurance include annual coverage limitations and deductibles. Accident-only plans are not at all adjustable.
Lengthy underwriting process: The underwriter at Costco takes additional time to go through your pet's medical data and look for any pre-existing problems.
No digital claim filing options: Email, mail, or fax are your sole choices for submitting claims.
Low-value wellness plan: The money you put in each year determines your wellness advantages. The main goal of the strategy is to spread the expense of preventative care.
Deductibles
Different deductibles are available. The portion of the cost you must pay before the insurance provider pays any benefits. You may pick between deductibles of $100, $250, $500, and $750. Your premium will be cheaper if you pick a bigger deductible. They calculate deductibles annually, rather than per incidence.
If you have a $250 deductible on your coverage and your veterinarian bills you $500 for services to your pet in the first month of each year, your $250 deductible is met for the year. You do not need a deductible for more visits that year. Customers who evaluate Costco pet insurance found this to be a very appealing feature.
Pet owners frequently have to pay a co-pay or coinsurance in addition to deductibles. If the insurance specifies an 80% reimbursement rate, the pet owner will be responsible for 20% of the expense once the deductible has been paid. For instance, your coverage has a $100 deductible and a reimbursement rate of 90%.
You bring your cat to the veterinarian and receive a $500 charge. You will be responsible for the $100 deductible, leaving a balance of $400. The insurance would cover $360, but you would be responsible for $40. 
You would pay $140 out of this $500 bill. After you meet your deductible for the year, you just pay your coinsurance, which is your share of eligible expenditures. Unlike human medical insurance, which has a copay, pet medical insurance has a different system. Typically, you must pay the charge first, and then your pet insurance provider will repay you depending on your plan.
Coverage Limits 
Costco pet insurance's accident-only coverage provides $5,000 in compensation per year, with no opportunity to increase or decrease this amount. You can choose from yearly limits of $7,500 or $15,000 with accident-only coverage. The wellness plan, which begins at $250 per year and increases in $100 intervals up to $1,250, is the most versatile in regards to coverage restrictions
Pre-Existing Conditions
A pet insurance plan will always exclude coverage for pre-existing illnesses. Despite whether a veterinarian finds an illness, any symptoms that your pet displays before coverage starts or the necessary waiting period finishes will be deemed pre-existing. 
Costco pet insurance underwriters look at your pet's veterinarian records in-depth to ensure they don't overlook any potential pre-existing ailments, and they may even require specialized laboratory testing from older pets to detect any underlying diseases.
Claims 
Pet insurance claims are sent straight to Pets Plus Us, the firm that manages the programs. According to the kind of claim, such as an accident and sickness claim, medical emergency claim, or wellness care claim, the provider's website includes a set of documents that you must have your vet fill out. You can email, fax, or mail your completed form including a copy of your paid receipt. You can use paper checks or direct deposits to reimburse expenses.