Fields will start to bloom everywhere as spring approaches with vivid Texas wildflowers. Gardeners use spring flowers as a "spring marker" to count the days until the temperature increases again. We can devote more time to our gardens, from the first snowdrops and daffodils through primroses and hellebores.
Every Texan loves the Texas bluebonnet, which is the Lone Star State's official state flower, but thousands of other varieties of spring flowers are also worth mentioning throughout the state. Texas boasts over 5,000 species of spring flowers, and although many common names might ring a bell here, we're still going to discuss some of the less thought of but among the most stunning. Below, we list some of the most beautiful spring flowers in Texas.
16 Beautiful Spring Flowers in Texas
1. Morning Glory
The term "morning glory" describes a broad family of flowers found worldwide, some of which are indigenous to Mexico and the southern United States. On the beaches and dunes of the Gulf Coast, the morning glory blooms from April to December. The plant's roots play a significant role in stabilizing the dunes. Morning glory vines produce huge white, pink, or purple flowers related to bindweed. If kept under control, they may be a wonderful addition to a garden for people who enjoy seeing hummingbirds in action!
2. Texas Thistle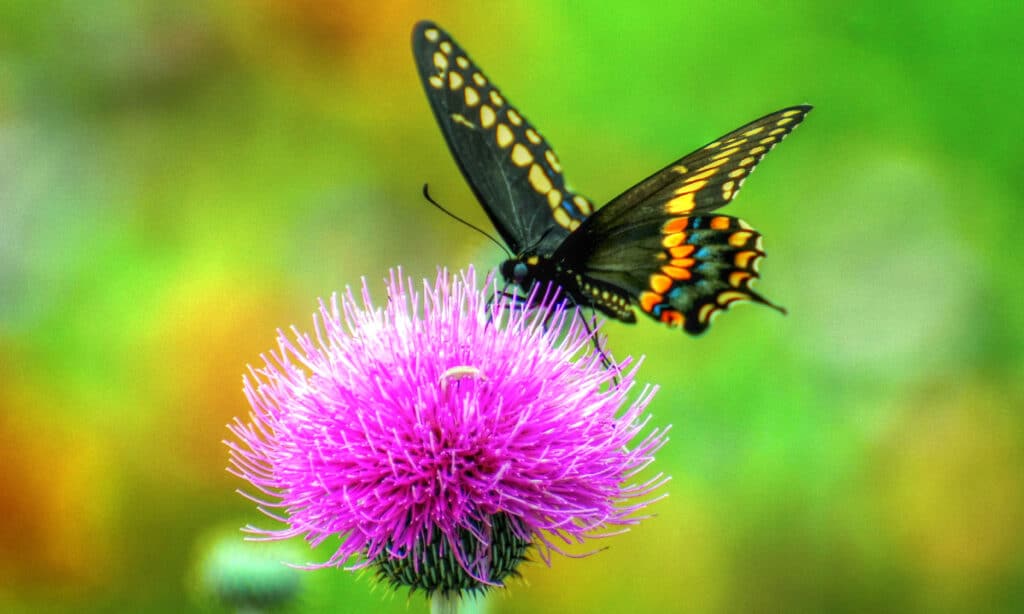 It is sometimes regarded as a weed and also known as purple thistle, yet it bears gorgeous purple flowers. From April to August, the Texas thistle blossoms all over the state of Texas, excluding the Panhandle. Texas thistle is a bumblebee and butterfly magnet. Their domed or sphere-shaped, long, thin purple and pink flowers are ideal for pollinators with long tongues or beaks, such as butterflies and hummingbirds. Goldfinches consume the seeds and use the ripened seed fluff to line their nests.
3. Texas Spiderwort
Texas native spiderwort is a clump-forming perennial that is simple to grow and does well in almost any growing environment, even shade. This gorgeous wildflower can bloom in clusters in open scrub, woodlands, close to rivers, creeks, dunes, and floodplains – everywhere with sandy soil. It is endemic to Texas and southern Oklahoma. Starting in March, the stamens of Texas spiderwort produce a constant bloom for a few months. They can have round dark blue, violet, or purple petals.
4. Bitterweed
Texas bitterweed has an annual height of up to 3.9 inches and a single stem or branch. These yellow blooms, often referred to as yellow sneezeweed, can be located throughout grasslands, meadows, pastures, fields, hillsides, open forests, and places where the soil has been disturbed. The plant produces tiny yellow disk flowers from late March to early April in clusters. They grow throughout the spring and summer and are rather widespread in the eastern section of the state.
5. Texas Bluebell
Texas bluebells are also referred to as lisianthus and prairie gentian. Bluebells flourish in intensively farmed meadows and along the banks of spring-fed rivers and streams in Central Texas. Except for Big Bend Country, these wildflowers bloom from June to September in moist areas like fields, grasslands, and drainage areas. In the Sam Houston National Forest, solitary plains are another place to find bluebells. The whole field is breathtaking and one of the most beautiful flowers in the state. However, many bluebells have vanished in numerous sites due to careless harvesting.
6. Evening Primrose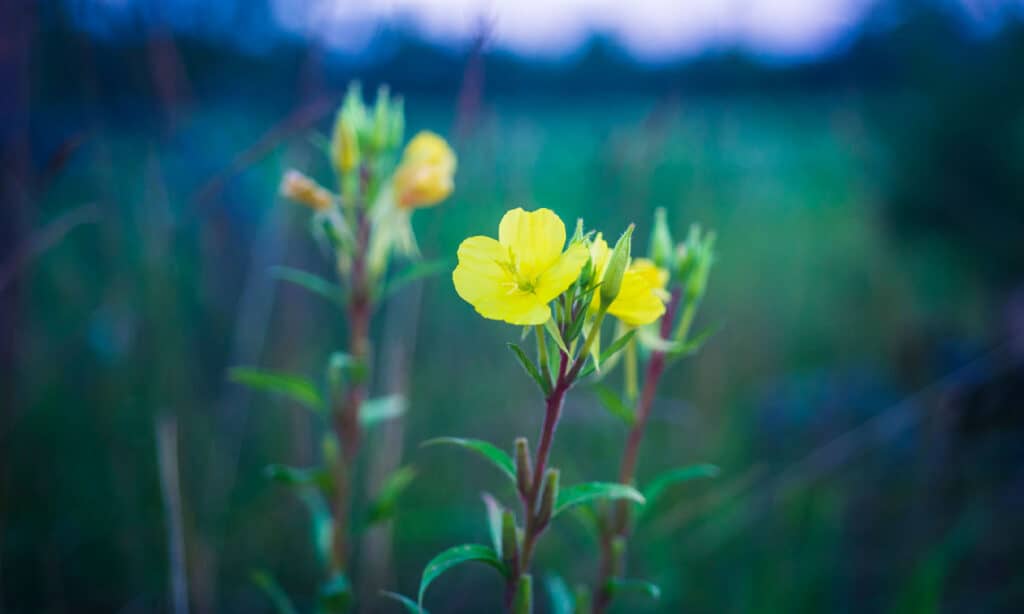 Evening primroses bloom from April to June in most of Texas. In the northern parts of Texas, they bloom at dusk. When the petals fade each day, new blossoms emerge each evening. Along with other Texas wildflowers, you can frequently see them in broad fields where they give a touch of pink to a brilliant palette of hues. Although they can be found as far south as Mexico, they are indigenous to the grasslands of Texas, Nebraska, Kansas, New Mexico, Oklahoma, and Missouri.
7. Salvia Farinacea
Salvia farinacea, a native of Texas, may reach heights of 2 to 3 feet and produce flowering spires that are blue or purplish-blue. It is a native of Texas and Mexico and shares morphological similarities with the well-known Texas bluebonnets. In the Dallas-Fort Worth region, this plant is highly well-liked. It's a Texas Superstar that's renowned for being minimal maintenance and for withstanding heat, drought, and humidity. With the right care, Salvia farinacea can bloom continuously for up to five years.
8. Yellow Flowered Onion
These plants, also known as Cory's wild onion, are the only type of yellow flowered onion in Texas and have little yellow flowers grouped on an umbel. These biennial or perennial herbs have potently fragrant subterranean bulbs that develop into long, thin leaves. They bloom on rocky slopes, in drainage areas, and across fields in the spring. It is unfortunate for flower lovers in the state's central region because they are primarily found in Texas' western parts, such as Big Bend National Park.
9. Hibiscus Flower
The Texas Star Hibiscus is another name for Hibiscus coccineus. On stems of palmately lobed leaves with three to seven segments, it bears big, solitary, crimson flowers about three to four inches in diameter. From July till frost, this plant, which may reach 10 feet, blossoms with gigantic white, pink, red, and fuchsia blooms. It fades back into the soil in the winter but swiftly emerges again in the spring. In humid areas like marshes and swamps in eastern states, as well as in southern regions like Texas and Florida, hibiscus blooms can be found.
10. Blackfoot Daisy
The blackfoot daisy is yet another variety of daisies, and it has petals that are different from those of its relatives. They have a cream-colored, occasionally purple-tinged appearance and are bigger and more spherical. The calcareous soils of West and Central Texas are ideal for the blackfoot daisy, which blooms from early spring through late October. They cover a large portion of the Edwards Plateau and extend up into the Panhandle and New Mexico north. Blackfoot daisies are frequently seen in pastures and along roadways, and they thrive in open spaces like fields and meadows.
11. Indian Blanket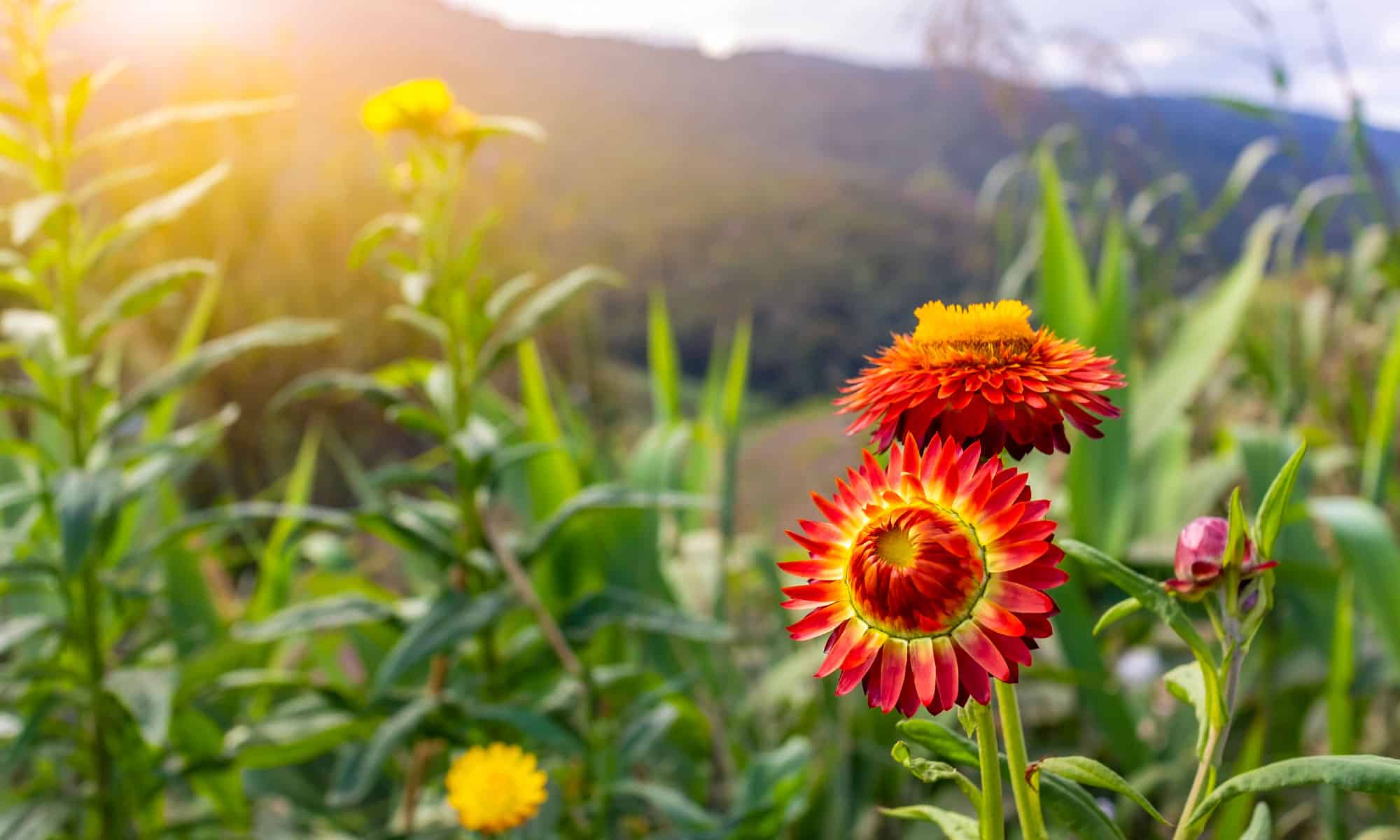 Although Indian blankets, also known as firewheels, belong to the sunflower family, their distinctive color patterns gave them their widespread moniker. They flower in the majority of the state from April to June. In the spring, you can find them throughout the state in pastures, grasslands, and roadways. The vibrant mix of red, orange, and yellow looks like beautifully woven fabric when seen collectively. Honey bees adore Indian blankets, as they are another Texas wildflower that supports pollinators.
12. Cape Plumbago
Cape plumbago is one of Texas' more popular spring flowers, and it blooms profusely from May until the first frost. Warm temperate to tropical regions of the world, mainly South Africa, are home to the Cape plumbago. Although a delicate perennial, Cape plumbago is tough enough to survive in Texas's summertime heat and humidity. It grows best in areas with frequent grass mowing, sandy, light soil with good drainage, and plenty of organic matter.
13. Mexican Hat
These wildflowers, also known as prairie coneflower, acquired their name from their distinctive design, which looks like a sombrero-like hat. Unlike sunflowers with a flat central disk, these wildflowers' centers rise in a cone-shaped formation. In the Lone Star State, they are a typical sight and come in various hues, from purple and red cores to yellow and frosty edges. They favor broad plains, meadows, and fields.
14. Black-eyed Susan
This vibrant flower, also known as brown-eyed Susan, blooms in the spring and summer and can be found in fields, prairies, open bush, and by the sides of roads. In North Texas, black-eyed Susans are simple to grow and can withstand the dry, hot summers. They feature yellow-orange petals with dark, black, and brown disks in the middle and can grow 3 feet tall. They are widespread throughout Texas and frequently present in seed mixtures for wildflowers.
15. Cosmos Bipinnatus
The simplest spring flowers to grow in Texas are cosmos, suitable as border or container plants. The variety of Cosmos bipinnatus is most frequently sold by seed suppliers and at garden centers. These wildflowers, sometimes known as garden cosmos or Mexican asters, range greatly from groups of dwarfs that are barely 4 to 8 inches tall to bigger groups that are 2 to 3 feet tall. Cosmos thrive in Arizona, Georgia, and Texas, where the circumstances are typically considered the harshest.
16. Blue-eyed Grass
It also goes by the name Bermuda blue-eyed grass, which it gets from its tall, thick leaves and tiny blue blooms. Despite its name, it is not genuine grass, and the flowers are not usually blue. From March through May, it blooms, covering fields by the side of the road with blue to purple blooms and grass-like leaves on warm spring days. In the eastern and central parts of the state, up into the Panhandle and Oklahoma, and to the east into Louisiana, Texas is home to various species.
Summary of 16 Spring Flowers in Texas
| Number | Flower |
| --- | --- |
| 1 | Morning Glory |
| 2 | Texas Thistle |
| 3 | Texas Spiderwort |
| 4 | Bitterweed |
| 5 | Texas Bluebell |
| 6 | Evening Primrose |
| 7 | Salvia Farinacea |
| 8 | Yellow Flowered Onion |
| 9 | Hibiscus Flower |
| 10 | Blackfoot Daisy |
| 11 | Indian Blanket |
| 12 | Cape Plumbago |
| 13 | Mexican Hat |
| 14 | Black-eyed Susan |
| 15 | Cosmos Bipinnatus |
| 16 | Blue-eyed Grass |
---
The Featured Image
---