↓
Continue Reading To See This Amazing Video
While Manhattan is home to millions of human residents, there are plenty of endangered animals in New York as well. From chilly lakes to the Appalachian Mountains, New York houses many different types of animal species. Some of these animals are not only threatened due to habitat loss and climate change. They are also endangered for reasons that are specific to the individual animal species.
We'll go over some of the most interesting and endangered animals found within the borders of New York state, including some that are of special concern. While conservation efforts and protections for some of these creatures exist, there are plenty more who need our attention. Let's get started and talk about some of these rare animals now!
Endangered Animals in New York
While we can't cover all of the endangered animals in New York according to the IUCN Red List, we can talk about quite a few. There are roughly 20 critically endangered and endangered species found in this state, including some animals dwelling in the Atlantic Ocean. Here are some of the most interesting animals that are currently endangered, living somewhere in New York state.
Winter Skate
Classified as Leucoraja ocellata and a member of the ray family, winter skates are technically endangered on a global scale. Residing in the waters of the nearby Atlantic Ocean, winter skates technically call New York home. However, their range and livable environment have declined nearly 100% since the 1980s, largely due to pollution and urban development. Winter skates are also often caught in commercial fishing bycatch, dwelling in sandy and rocky shallows that are also home to a variety of other fish species.
Bog Turtle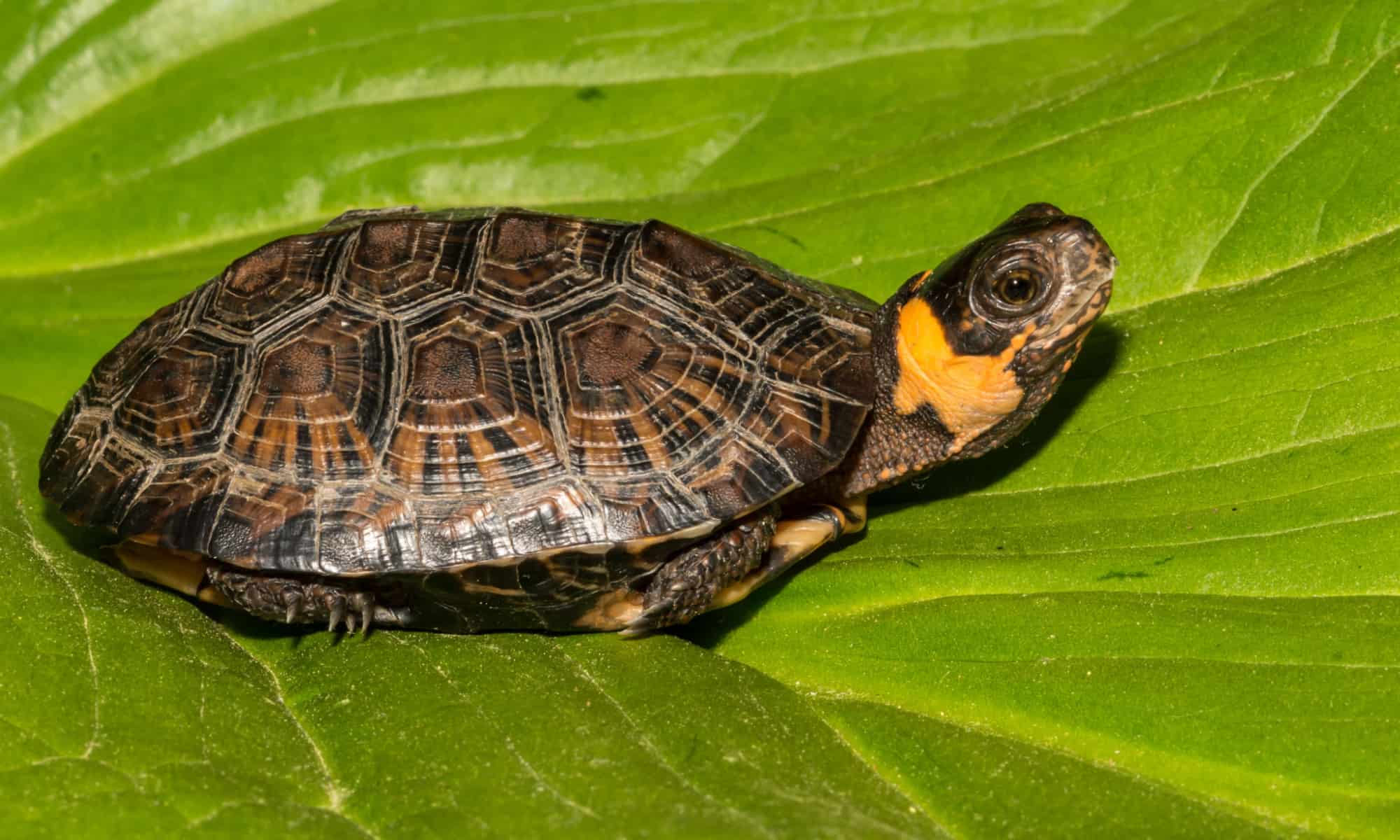 Endemic to eastern states, including New York, the bog turtle is an endangered recluse. Classified as Glyptemys muhlenbergii and related to the wood turtle, bog turtles are considered the smallest North American turtle at 4 inches long when fully grown. It spends its time burrowed in mud and moving very little, despite it being both a land and aquatic species. It is protected within many eastern states, though the bog turtle is still illegally captured by poachers and sold as pets.
While the Bronx Zoo has a comprehensive bog turtle breeding program, the wild habitat of these turtles is being destroyed daily. Through urban development, poaching, and invasive non-native plants, the bog turtle struggles in the wild. Its small size makes it difficult for this turtle to travel, and having an accessible environment is key to protecting this species!
Rusty Patched Bumble Bee
Given the population decline of the rusty patched bumble bee, there may not be any stable hives found within the state of New York. Classified as Bombus affinis, this particular bee was the very first bumble bee addition to the endangered species list in the continental United States. Given the fact that nearly 90% of the species can no longer be found in its native environment, the rusty patched bumble bee deserves our protection, alongside many other types of pollinators!
Freshwater Pearl Mussel
Fascinating and long-lived, the freshwater pearl mussel is an endangered animal in New York and in many locations around the world. You can find this mussel on both sides of the Atlantic Ocean, burrowed in the sand of fast rivers. Some specimens of freshwater pearl mussels are estimated to be over 130 years old, though pollution and environmental habitat loss are likely preventing these mollusks from reaching such a ripe old age.
In addition to threatened habitats, freshwater pearl mussels have a complicated life cycle. As larvae, they must attach themselves to the gills of certain fish species, such as the Atlantic salmon. If none of their preferred fish happen to be present, the freshwater pearl mussel larvae will simply be swept out to sea! Like many ecosystems, these mussels require other (potentially endangered) animals in order to survive, making it even more difficult to conserve their populations.
Eastern Small-Footed Bat
Classified as Myotis leibii, the Eastern small-footed bat is difficult to assess in terms of its conservation status. This is largely due to the fact that these masked bats hibernate differently than other bat species, preferring rocky outcroppings at high elevations rather than a traditional bat box. They also appear to hibernate and live on private land, which makes conservation plans even more difficult to implement. With a darkened, masked face surrounded by light, contrasting fur, the Eastern small-footed bat is striking and adorable!
Lake Sturgeon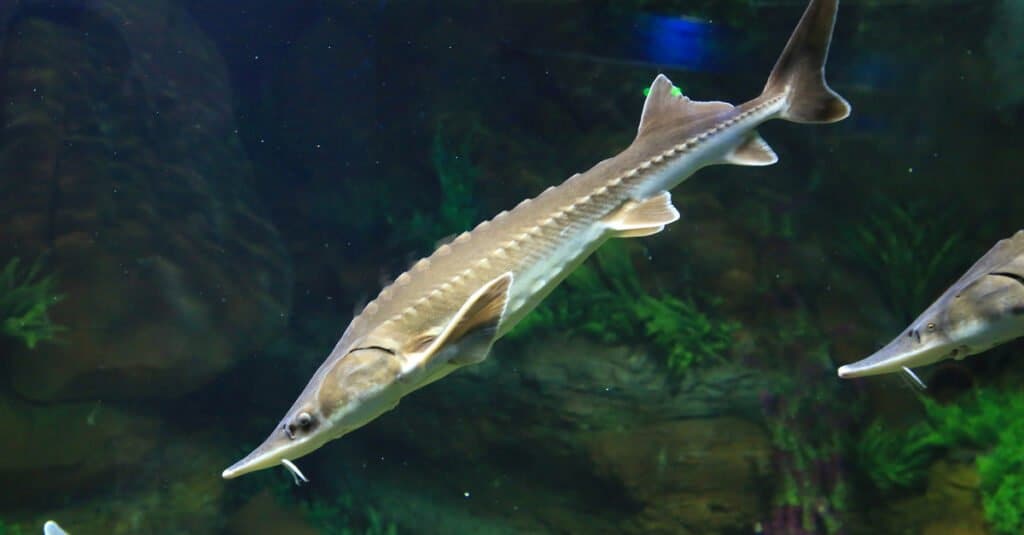 Found in Lake Champlain and likely a few other freshwater locations in New York, the lake sturgeon is endangered and has been for some time. While many sturgeon species are capable of living for over 100 years, the lake sturgeon was once fished and harvested nearly to extinction. Pollution and a lack of breeding grounds are also causing fewer sturgeon numbers, though many locations in the United States are trying to protect this revered fish.
Spotted Turtle
Listed as a species of special concern in New York state, the spotted turtle is an adorable endangered reptile. It is the only member of its genus, classified as Clemmys guttata. The spotted turtle grows slightly larger compared to the bog turtle and only has one single yellow spot per segment on its carapace. This turtle is extremely vulnerable to pollution in waterways and habitat destruction, and it is also often captured for the pet industry, making it just another one of the endangered animals in New York needing our protection!
Up Next:
More from A-Z Animals
---
The Featured Image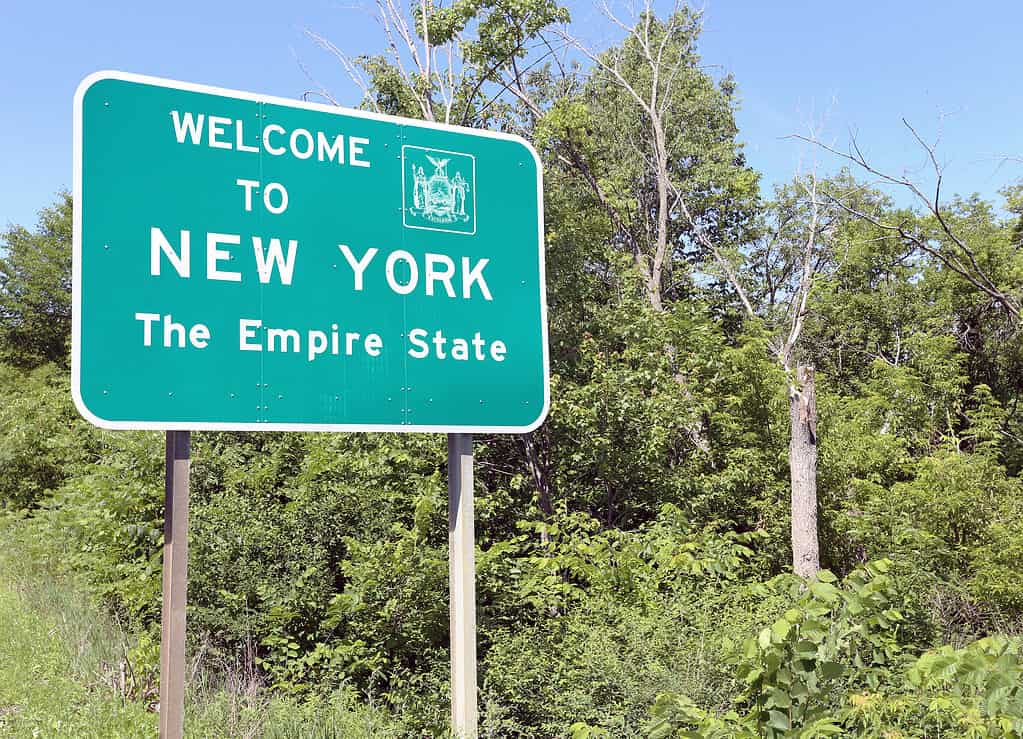 ---