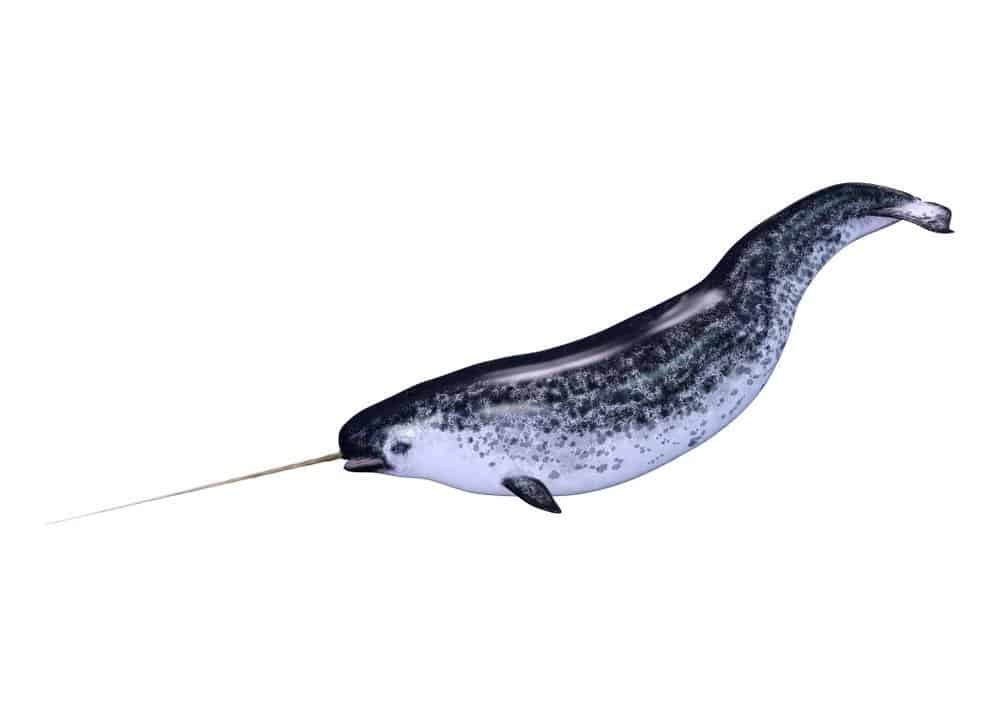 Narwhals are unquestionably intriguing animals, although difficult to research because they dwell in the arctic and are scarce. To many, they are known as unicorns of the sea because of their long unicorn-like horn. But, what else do you know about these creatures? To learn more about the narwhal, read on for the 13 top facts for these unicorns of the seas!
1. Do Narwhals Have Magic?
Narwhals aren't mythical creatures who can rip apart ships with their long teeth, and their tusks don't have miraculous healing abilities. However, they do hold a magical place throughout history. For example, the Inuit call them "Qilalugaq Qernartaq," meaning "the one that points to the sky."
Vikings traded the whale's extended tooth for centuries. When presented as unicorn horns, or alicorns, the tusks were priceless. The Alicorn was said to be mystical and protecting. It was carved into noble goblets and utensils as a poison-proofing. The tusk was powdered and mixed into holy water, promising miracle cures to the sick.
Adventurer Martin Frobisher presented a tusk from a beached narwhal to Queen Elizabeth as a unicorn horn. The queen spent ten thousand pounds for it, the price of a castle. The tusk is still with the crown jewels, as the queen desired. Royalty has utilized the tusks globally. Two narwhal teeth cross at the Korninkaku Palace in Japan.
The Danish throne is guarded by silver lions, and the chair has spiraling ivory "unicorn horns" on the frame. Two narwhal tusks are said to have paid off Austrian Kaiser Karl V's national debt.
2. How Deep Can Narwhals Dive?
Narwhals have set a record by diving to a depth of at least eight hundred meters (2,400 feet) fifteen times a day, with several of the dives reaching a depth of 1,500 meters (4,500 feet).
3. How Long Can Narwhals Hold Their Breath?
Dives to the depths at which a narwhal goes typically last between 25 and 30 minutes, including the time spent at the bottom and the time spent ascending and descending. According to this, Narwhals can hold their breath for a minimum of 25 minutes.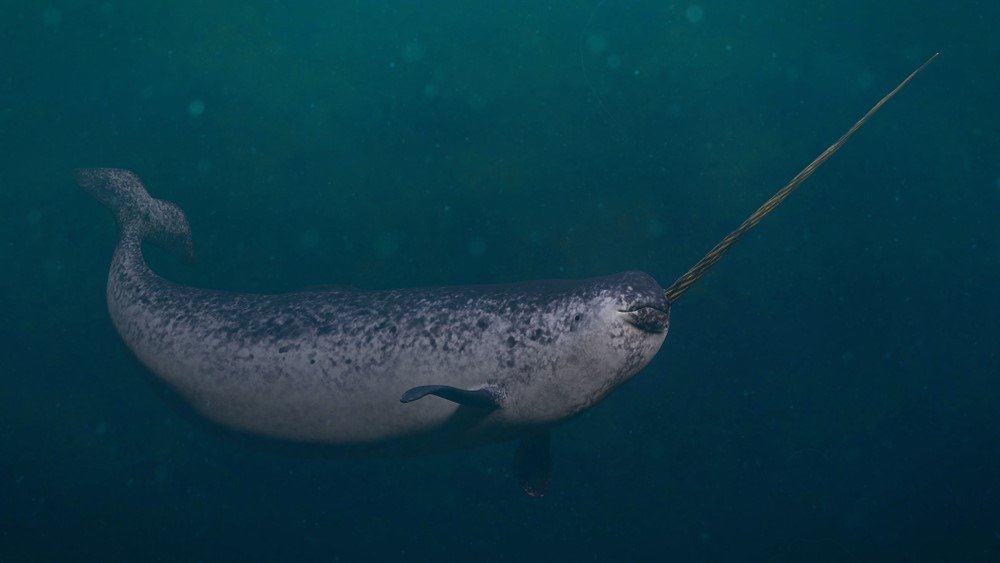 4, What Are Baby Narwhals Called?
A calf is another name for baby narwhals. A calf is born every three years after a gestation period of 15 months, based on the scant data that is available. A calf's birth weight is 180 pounds, and it stands at 1.5 meters (5 feet). At least 20 months are spent with the mother and her calf. Narwhals mate in mid-April and give birth to a calf in July, which is when they are most active.
5. Has Anyone Ever Been Killed By A Narwhal?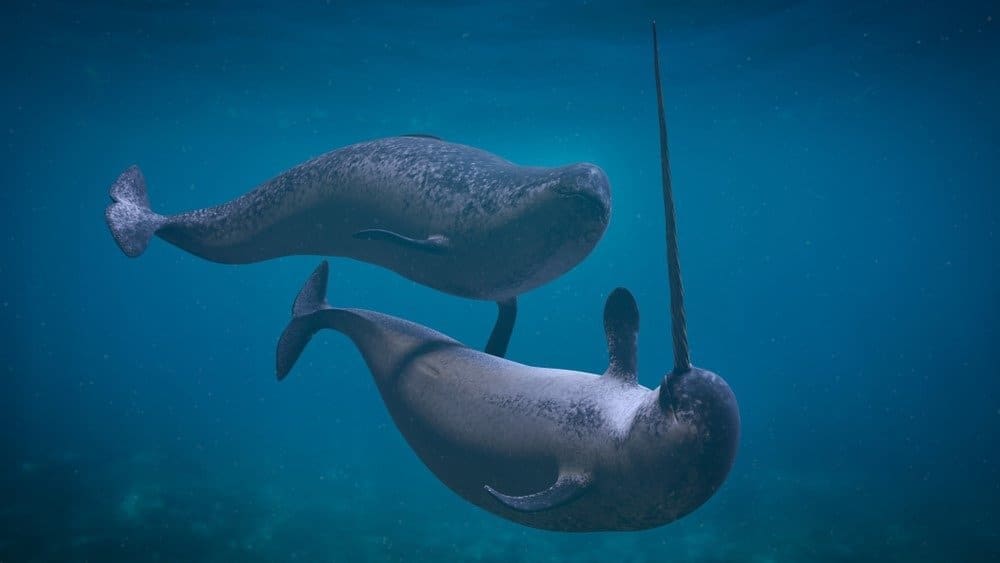 Even though narwhals have been known to stun fish with their tusks, they have never been reported to assault people. The tusk of the narwhal has also recently been shown to be a sensory organ capable of detecting changes in its environment and storing crucial ecological information.
It has been suggested by a recent study that these tusks aren't used in combat or to spear prey. A more accurate description would be that the device is utilized to process and send information based on external stimuli.
Also, there aren't a lot of people around. When disturbed by humans, narwhals dive for cover. Because they're still being hunted by tribes in the Arctic, they're in far greater danger than we are during an encounter.
6. Where Do Narwhals Live?
Arctic waters of Russia, Norway, Greenland, and Canada are home to narwhals. Two-thirds of narwhals live in Canada, the rest in East Greenland. In the summer, narwhals are seen along the coast. They are known to use these protected places to seek food. These whales prefer 1,000-5,000 meter depths in the fall and winter. Narwhals love regions with open water and lots of ice.
Like some whale species that migrate, narwhals live their entire lives in the Arctic Ocean. Narwhals spend up to five months under the ice in Baffin Bay-Davis Strait.
7. How Long is The Narwhal Tusk?
Male narwhal tusks can grow up to eight feet long, with some reaching ten feet. The narwhal tusk is hollow and weighs about 22 lbs. A tusk develops in 15% of females. Female tusks are normally shorter and likely to fall off.
8. How Does The Narwhal Use Its Tusk?
A recent study has found that narwhal tusks are innervated sensory organs that transmit ocean water inputs to the brain. Because of this ability to sense changes in water temperature and chemicals, it is possible for narwhals to "taste" the environment around them. They can obtain food and learn when the females around them are ready to mate thanks to this mechanism.
9. What Do Narwhals Eat?
Food for narwhals includes halibut from Greenland, cod from the Arctic and Antarctic, squid, and shrimp from the open ocean. Ice floe edges and open water in summer are where they feed.
10. How Long Do Narwhals Live?
The lifespan of narwhals ranges from 25 to 50 years, with some of the oldest being between 105 and 125 years old.
11. How Big Are Narwhals?
Narwhals are similar in size to beluga whales. Males' total length (excluding tusk) can range from 13 to 18 ft. Males are slightly larger than females, with an average length of 13.5 ft. Add on the average tusk length of eight feet and you have a full-length narwhal measuring over twenty feet long! Adults weigh between 1,760 to 3,530 lbs.
12. What Is The Current Narwhal Population?
Narwhals have a current estimated population of 45,000 to 80,000. Researchers at The Royal Society have concluded that by the end of this century, the world's narwhal population will be drastically reduced due to rising water temperatures.
13. What Animals Prey On Narwhals?
Killer whales, polar bears, and walruses are the main predators of narwhals. Young Narwhals are preyed upon by polar bears that try to swat at the animals' breathing apertures. When a Narwhal wanders from its pack, a pod of killer whales will gather to chase it down. Greenland sharks and Walruses also prey on small or weak Narwhals. Narwhals tend to dive under the ice to avoid their predators during an escape.
There you have it, thirteen interesting narwhal facts! These species are very fascinating, and hopefully, you'll be encouraged to spread the word about what you've learned about them!