Key Points:
Deer Lake, a gorgeous lake fed by natural springs and rainwater in northern Minnesota, is commonly referred to as the Lake of Changing Colors because the minerals in its water turn it into a vibrant blue-green on hot summer days.
One of the most beautiful and cleanest lakes in the US is Hanging Lake, near Glenwood Springs, Colorado, an area known for its natural springs. This lake is the color turquoise and is only accessible by special permit.
The Coeur d'Alene region of Idaho features 55 lakes that were created by prehistoric Ice Age glaciers. Lake Coeur d'Alene is one of the cleanest and most beautiful of these lakes, sporting beautiful beaches, majestic views, and glimpses of bald eagles.
There are thousands of lakes in the United States, including 12,000 in Minnesota alone. However, not all lakes are created equal. There are some that are truly special. It's these lakes that are perfect for a holiday trip or flying to for a vacation. The United States has a lot of natural wonders, but these lakes provide views into some of the most beautiful bodies of water in the country.
Below, we've listed the 10 cleanest lakes in the United States to help you plan your next relaxing trip!
1. Lake George, New York
Lake George, known as the "Queen of American Lakes," is 32 miles long and widely considered one of the country's most beautiful and cleanest lakes. Each year, the deep blue waters of Lake George, located in the southern Adirondack State Park, attract over 50,000 summer tourists. Water skiing, jet skiing, rafting, and kayaking are among some of the water-based activities available to visitors.
2. Crater Lake, Oregon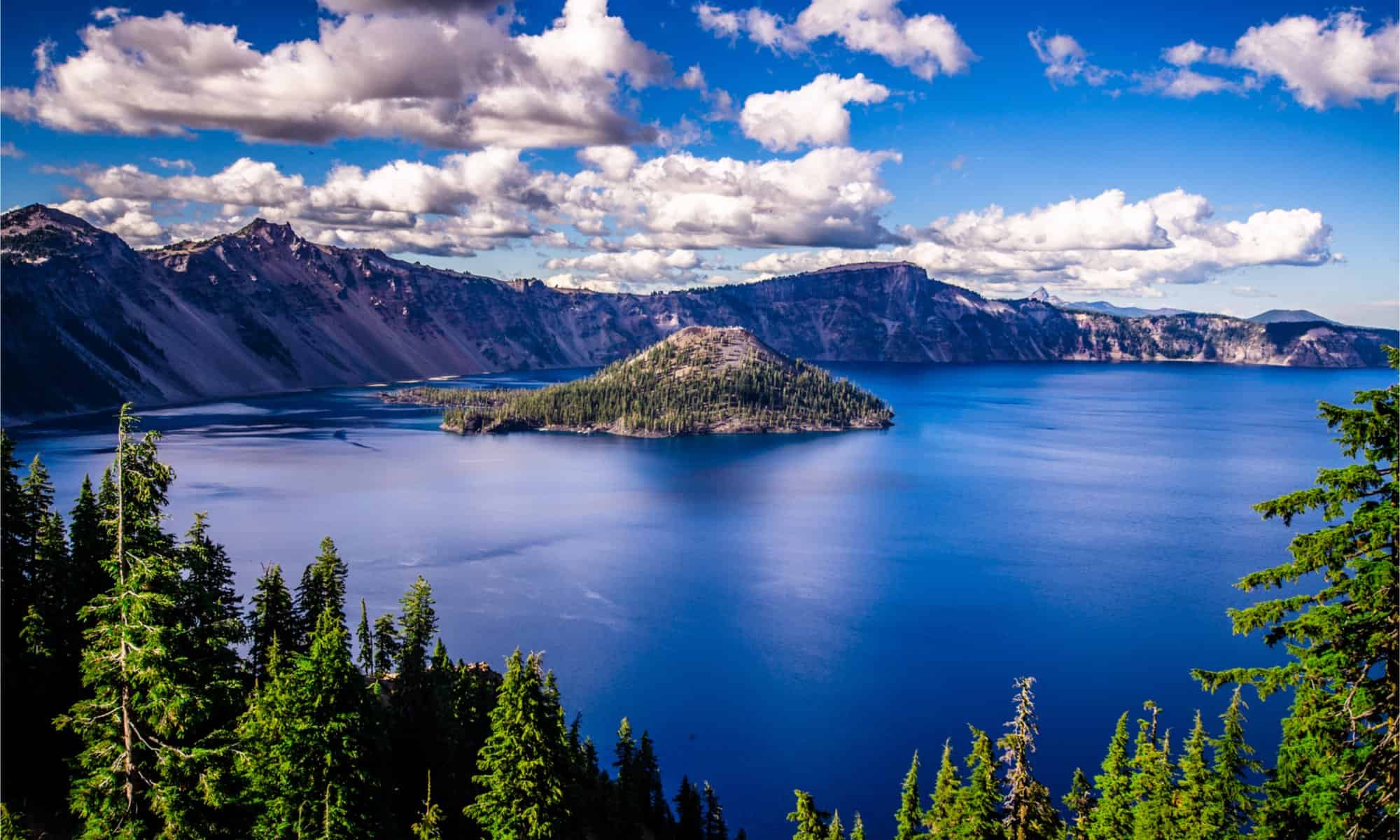 In Oregon, you can find the deepest lake in America. At 1,943 feet deep, Crater Lake is the result of an 8,000-year-old volcanic eruption that produced a crater that slowly filled with rain and snow over millennia. It is considered one of the cleanest lakes in the US because it doesn't receive any water from streams or rivers, according to experts. It also offers the best visibility, reaching up to 100 feet and permitting sunlight to penetrate down to 400 feet.
3. Lake Michigan, Michigan, Illinois
The shoreline of Lake Michigan stretches over four states and it is the only one that doesn't touch Canada. Chicago is one of the largest cities along Lake Michigan. In most cases, though, visitors come to play on the section of Lake Michigan located on Michigan's Lower Peninsula. Among the top attractions are the 450-foot-high dunes at Sleeping Bear Dunes National Lakeshore.
4. Lake Coeur d'Alene, Idaho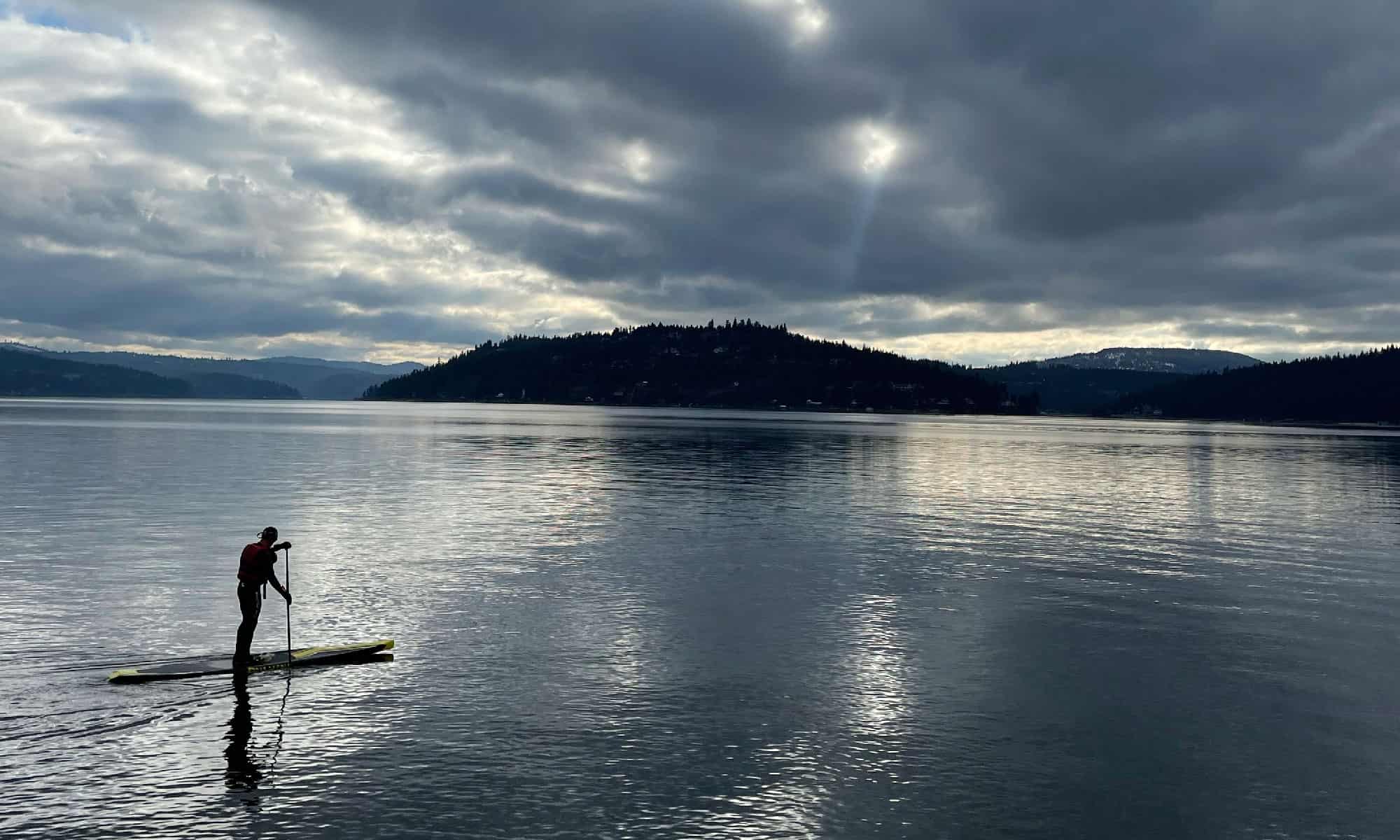 Prehistoric Ice Age glaciers left behind more than 55 lakes in the Coeur d'Alene region of Idaho. The largest, and the most picturesque, is Lake Coeur d'Alene, which extends for 25 kilometers. Among the highlights of the area are the beautiful beaches and magnificent views, along with the ability to see majestic bald eagles flying overhead and stunning Idaho sunsets. This is one of the cleanest lakes in the US that is also filled with lots to do. However, there have been recent concerns about the cleanliness of this particular lake. There have been reports that mining has severely damaged the water of this lake. Back in 1883, miners pushed toxic metals, such as lead and arsenic down the river and into the lake.
However, The Idaho Department of Environmental Quality, through the "Leading Idaho" plan, is putting forth research efforts into the phosphorus and lead contaminant found in the lake. These plans include directing $20 million over four years to overall lake management and phosphorous reduction.
5. Lake Tahoe, California/Nevada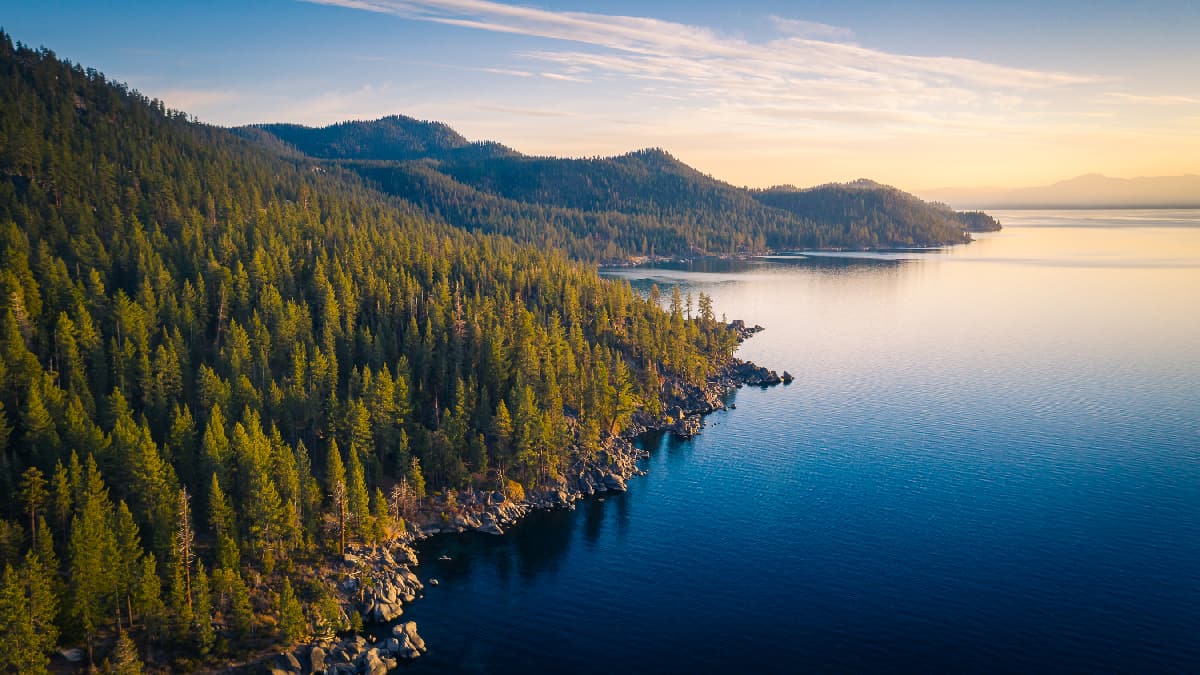 The Lake Tahoe Basin in the Sierra Nevada mountains is North America's largest alpine lake. The crystal-clear waters of Lake Tahoe reach a maximum depth of 1,645 feet at a height of 6,225 feet above sea level. The water of this long-existent lake is the cleanest in North America, making it one of the cleanest lakes in the United States.
6. Lake Chelan, Washington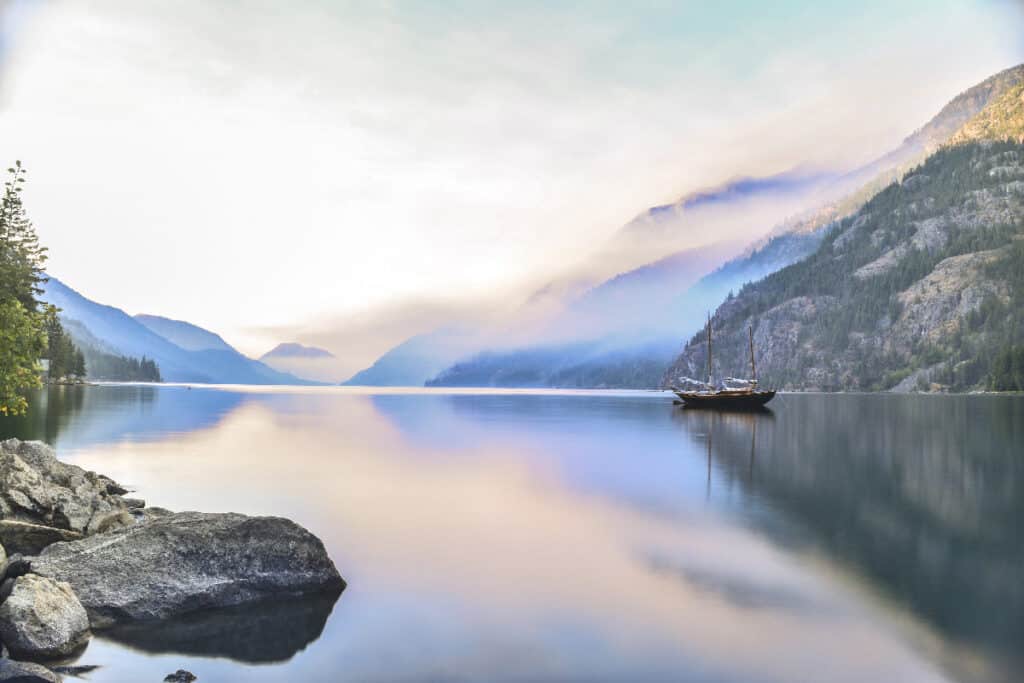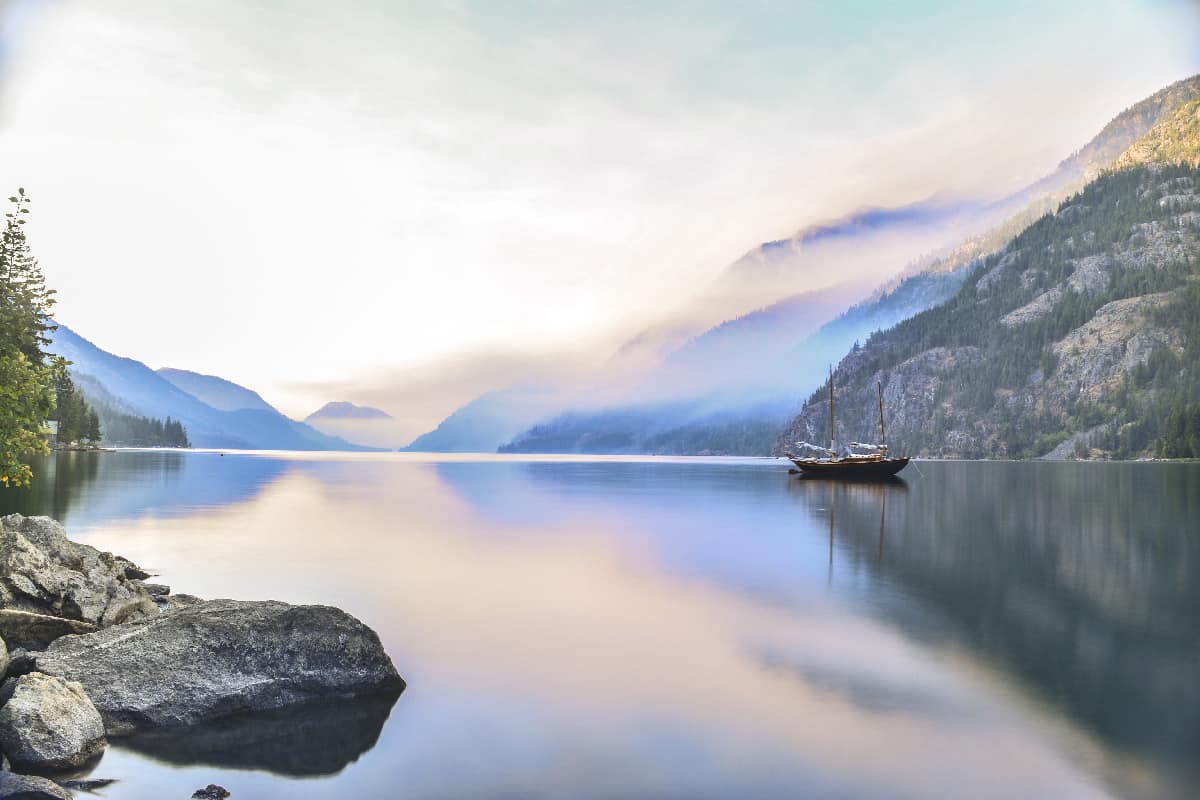 Washington's largest natural lake, Lake Chelan is located at the entrance to North Cascades National Park. One of the deepest lakes in America, Lake Chelan, reaches a maximum depth of 1,486 feet at the deepest part of the Wapato and Lucerne basins, created by glaciers during the Ice Age. Along with the lake, be sure to visit the nearby wineries, mountains, and small villages.
7. Hanging Lake, Colorado
One of the most beautiful and cleanest lakes in the US is Hanging Lake, located just outside of Glenwood Springs on the cliffs of Glenwood Canyon. A majestic turquoise color defines the lake, which gives it the appearance of belonging to an exotic island rather than in the Rocky Mountains.
Moreover, there are waterfalls that supply the lake with water, adding to its beauty. You will need to obtain a permit in order to access this hidden gem and travel the 1.2-mile route to get there.
8. Flathead Lake, Montana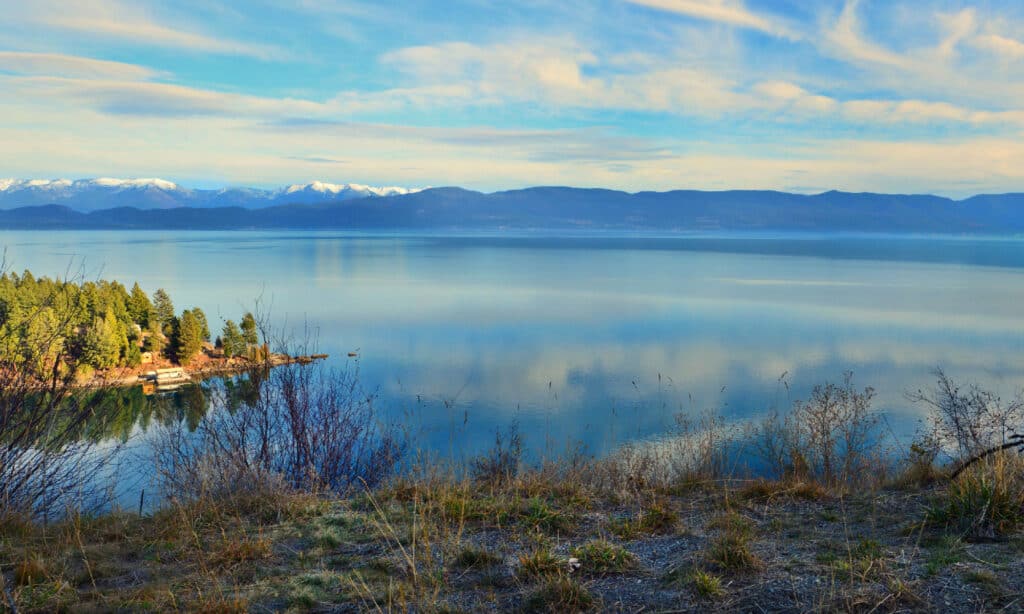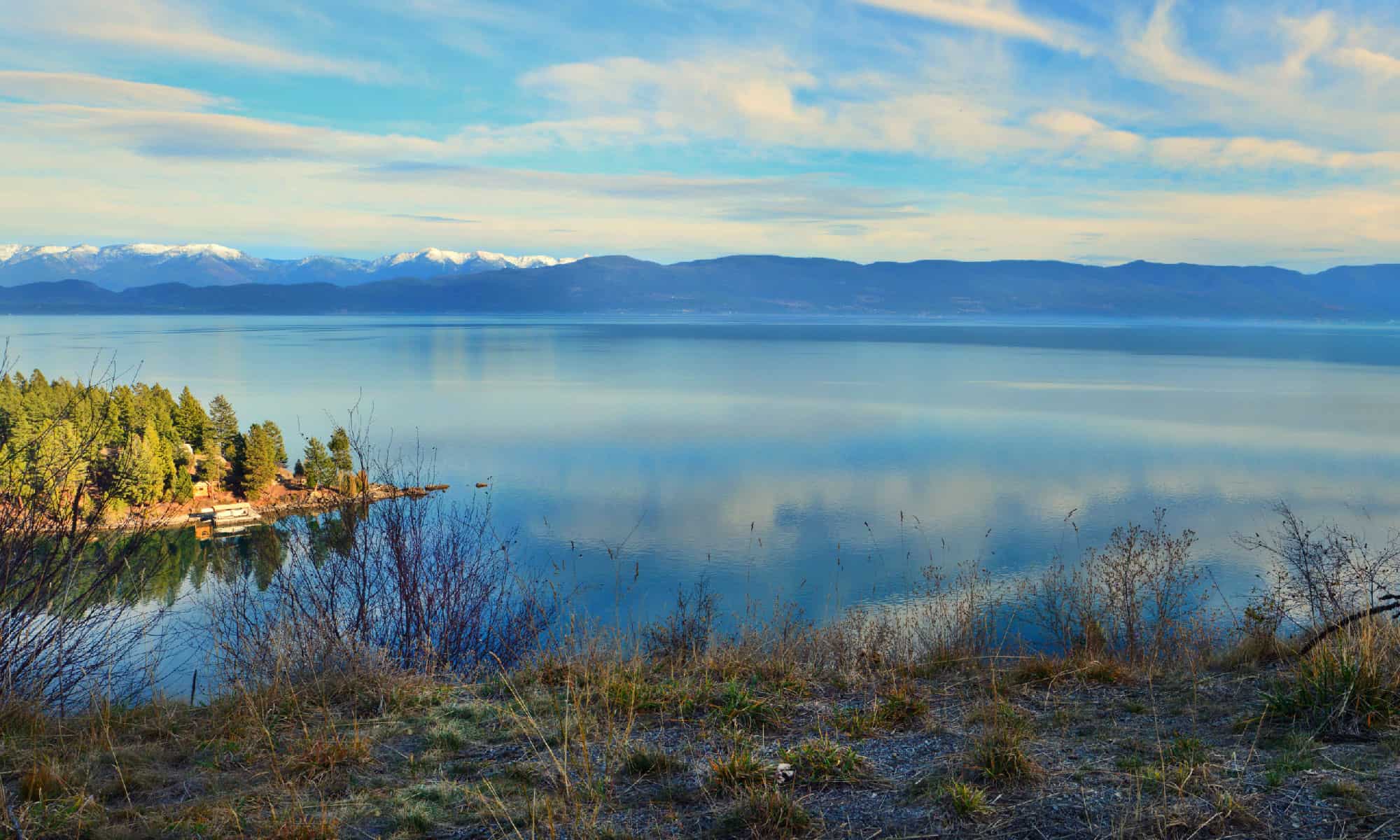 There are almost 185 miles of coastline on Flathead Lake, making it the largest freshwater lake west of the Mississippi. About 40 miles southwest of Glacier National Park, it lies between the towns of Polson and Kalispell.
Additionally, this magnificent location features beautiful cherry orchards, stunning golf courses, and a nature sanctuary on Wild Horse Island that is home to over 75 different bird species. Due to its location, Flathead Lake is most enjoyable to visit in late spring through early fall, as winters can be quite chilly.
9. Newfound Lake, New Hampshire
There is a lake named Newfound Lake in the Lakes Region of central New Hampshire. Eight subterranean springs refill the lake twice a year, making it one of the most beautiful and cleanest lakes in the state. Newfound Lake has a width of 2.5 miles and a length of 6 miles, with a depth of 183 feet, allowing tourists to explore and experience it to their hearts' content.
10. Deer Lake, Minnesota
Deer Lake, located about twelve miles north of Grand Rapids, Minnesota, is fed much of its water by springs underneath the ground and by rainwater.
As a result, its waters are exceptionally pure, making it one of the cleanest lakes in the US. There are approximately 4,097 acres in this lake, along with five miles of shoreline and 1.5 miles of width.
Even though the water depth is 121 feet, there are several reefs and rock piles that may make boating difficult. A gem in northern Minnesota, Deer Lake is commonly known as the Lake of Changing Colors because the minerals in its water turn it into a vibrant blue-green on hot summer days.
What Animals Live Near Lakes?
Many different types of animals can be found living near lakes, depending on the location and the specific lake. Some common examples include fish such as bass, walleye, and pike; birds such as ducks, geese, and loons; and mammals such as beavers, muskrats, and otters.
Other animals that may be found near lakes include frogs, turtles, and insects. Additionally, many different types of plant life can be found growing near lakes, including reeds, cattails, and various types of water lilies.
Summary Of The 10 Cleanest Lakes In The United States
| | Lake | Location |
| --- | --- | --- |
| 1 | Lake George | Lake George, New York |
| 2 | Crater Lake | Klamath County, Oregon |
| 3 | Lake Michigan | Illinois, Indiana, Michigan, and Wisconsin |
| 4 | Lake Coeur d'Alene | Kootenai County, Idaho |
| 5 | Lake Tahoe | California and Nevada |
| 6 | Lake Chelan | North Cascades National Park, Washington |
| 7 | Hanging Lake | Glenwood Canyon, Colorado |
| 8 | Flathead Lake | Between Polson and Kalispell, Montana |
| 9 | Newfound Lake | Grafton County, New Hampshire |
| 10 | Deer Lake | Itasca County, Minnesota |
The photo featured at the top of this post is © iStock.com/11jasons
---