Have you ever been to Mozambique? If not, you should consider it for your next travel adventure. Mozambique has eight stunning national parks that encompass a vast area. Pay the country a visit and discover an Eden of flora and fauna flourishing in preserved wildlands. To give you a place to start, this article will describe the eight beautiful national parks in Mozambique, what to do there, and what animals to look for.
Key Points
There are 8 national parks in Mozambique.
Popular activities for ecotourists include game drives, hiking, mountain climbing, scuba diving, and more.
Wildlife in many of the Mozambican parks includes the Big Five animals (elephants, leopards, lions, buffalo, and black rhino), African wild dogs, giraffes, hippos, crocodiles, marine life, avian life, and more.
1. Banhine National Park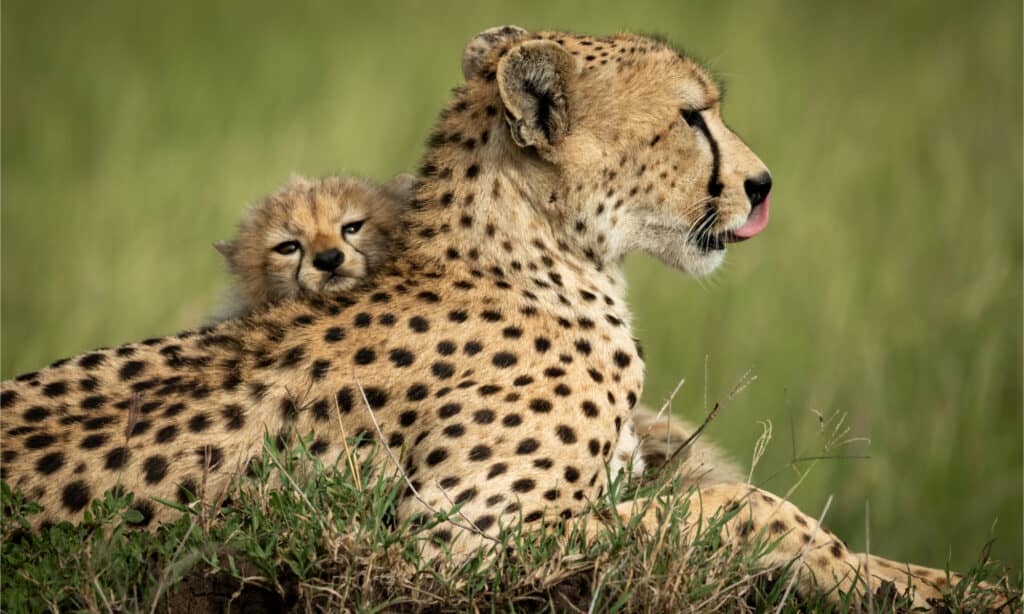 Banhine National Park, known to locals as Parque Nacional de Banhine, is a 7,250 km2 expanse that became a national park in 1973. It is located in the Gaza Province of southern Mozambique. The terrain throughout the park is variable and supports a variety of wildlife. Large wetland areas provide water for the surrounding grasslands and their inhabitants, however, during certain times of the year the wetlands can be completely dry. The winter months from June to October tend to be dryer and would be a great time to visit for a safari. Avid birdwatchers may prefer to visit in the wet summer between November and April.
Animal residents you might see include hartebeests, Cape buffalos, elephants, sables, blue wildebeests, kudus, impalas, reedbucks, porcupines, warthogs, and duikers. Predators in the park are leopards, lions, servals, spotted hyenas, and cheetahs. Four of the Big Five animals live in Banhine National Park- lions, leopards, elephants, and buffalo (all but black rhinos). The critically endangered African wild dog and endangered wattled cranes call the park home, as well. Additionally, the park hosts 18 species of fish.
2. Bazaruto Archipelago National Park
The next national park in Mozambique alphabetically is Bazaruto Archipelago National Park. This park includes 6 islands comprising 1,463 km2 in the Arquipelago de Bazaruto. The park was declared in 1971 and was created to protect the lives and habitats of the vulnerable dugong and five vulnerable, endangered, and critically endangered species of marine turtles – leatherback, loggerhead, green, olive ridley, and hawksbill turtles.
While you are visiting the archipelago, check out the African Ocean Observatory at Bazaruto Center for Scientific Studies. There you can have the chance to see aquatic animals like dugongs, humpback whales, hammerhead sharks, bull sharks, turtles, and dolphins. You can also potentially contribute to ongoing scientific research conducted at the center. On the islands are scuba diving opportunities, beaches, and boat outings.
3. Chimanimani National Park
Chimanimani National Park, or Parque Nacional de Chimanimani, is located on the Zimbabwean border. It is a transnational park that includes 656 km2 in Mozambique and additional areas in Zimbabwe collectively called Chimanimani Transfrontier Conservation Area. It features the Chimanimani Mountains on the nation's border. The tallest peak in Mozambique, Mount Binga, stands in this range at 2,436 meters tall.
If you enjoy mountain climbing, add the Chimanimani Mountains to your Mozambique to-do list. There is a base camp 19 kilometers from Chimanimani village where you can find an informational center, a game scout, and basic facilities. Be sure to obtain supplies in the village before heading to base camp. Guided hikes are available and recommended. Look out for natural features like rivers and waterfalls, especially the popular Bridal Veil Falls. Although Chimanimani National Park has abundant scenery and hiking opportunities, it is less species-rich than other parks in Mozambique. Rare species like the red-capped robin-chat and the Welwitsch's bat are present, and you can search for Elands in the Eland sanctuary.
4. Gorongosa National Park
Gorongosa National Park is in central Mozambique. It comprises 5,370 km2 of protected land that boasts scenic landscapes and diverse wildlife. The park became a protected area as a hunting reserve in 1920, then a national park in 1960. The unique ecosystems once were home to one of the densest populations of wildlife in Africa. Although Mozambique retains incredible biodiversity, as much as 95% of large mammals were stressed by the Mozambican Civil War.
The vibrant ecosystems of Gorongosa are grasslands, savannahs, dry forests on sand, seasonal rain-drenched plains, montane forests, and rain forests. It is situated at the southern end of the Great African Rift Valley and also contains incredible land formations. From mountains, limestone gorges, rivers, to plateaus, the park is scattered with beautiful landmarks to behold. The ecotourism industry in the park is revamping due to a partnership with the Carr Foundation, an American non-profit. This organization, in tandem with the national government, has several active projects repopulating depleted species like leopards. Many beautiful landscapes and animals can be seen during safari drives.
5. Limpopo National Park
Limpopo National Park is an 11,233 km2 destination on the western border of Mozambique next to Kruger National Park, South Africa. It consists of three zones – a tourist zone, a wilderness zone, and a resource utilization zone for hunting. Activities in the park include game drives, hiking along Machampane wilderness trail, Shingwedzi eco-trail, and Massingir hiking trail. There are also campsites available to the public.
There is plentiful wildlife in Limpopo National Park. For example, mammal species include elephants, lions, Cape wild dogs, leopards, white rhinos, black rhinos, blue wildebeests, spotted hyenas, buffalos, giraffes, zebras, hippos, and more. The Limpopo girdled lizard is also a local resident and is endemic to southern Africa.
6. Magoe National Park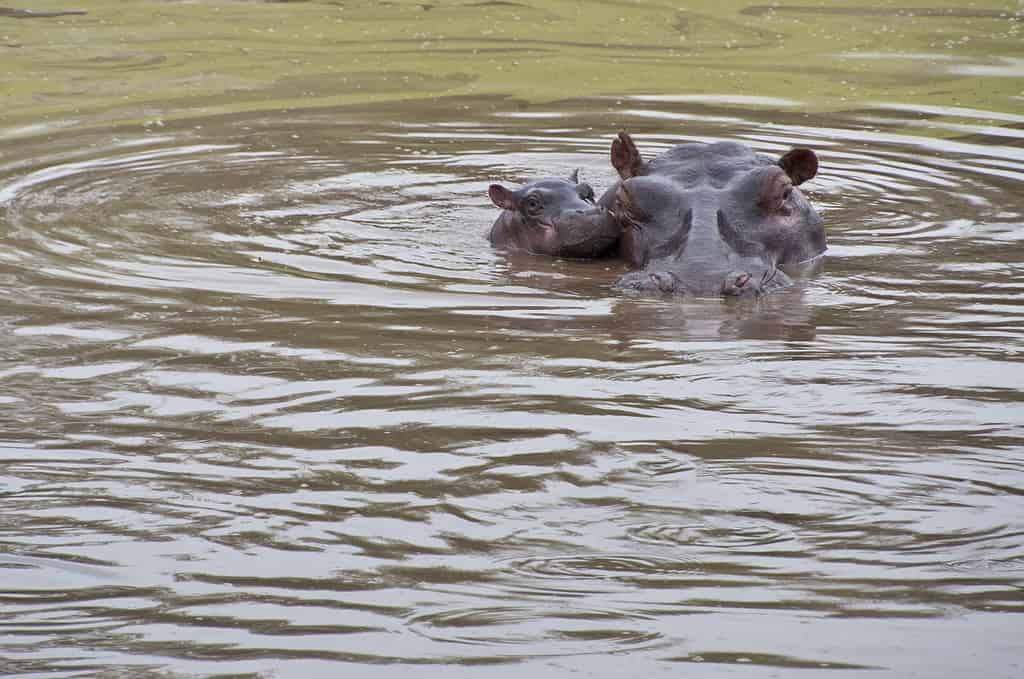 Magoe National Park is 3,558 km2 of protected land near the Cahora Bassa Dam along the Zambezi River. This is in western Mozambique close to the border with Zimbabwe. The area became protected in 2013. Since, walking trails, self-drive routes, guided drives, birdwatching, and fishing excursions are available to visitors and provide many opportunities to view incredible wildlife. Such wildlife includes hippos, crocodiles, elephants, spotted hyenas, African wild dogs, lions, and more. Tourists can also learn about local culture and wildlife protection programs in the area.
7. Quirimbas National Park
The Quirimbas National Park is a beautiful location encompassing 9,130 km2 of land on the southern part of the Quirimbas Islands and the mainland area. The park sits on the northwest coast of Mozambique. If you plan to visit, note that the wet season occurs between December and April and the dry season occurs from May to September. The terrain in the park includes mountains, coastal forests, savannah, woodland, beaches, and mangroves.
Beach-front cottages and luxury villas are available for tourists staying in the park. Also, if you visit keep an eye out for the Medjumbe Lighthouse. Water activities like snorkeling, scuba diving, fishing, and boating are popular pastimes in the park. Wildlife you can see includes rich marine life like sea turtles, dolphins, and various fish. Smaller populations of elephants, lions, leopards, crocodiles, and African wild dogs can be found inland.
8. Zinave National Park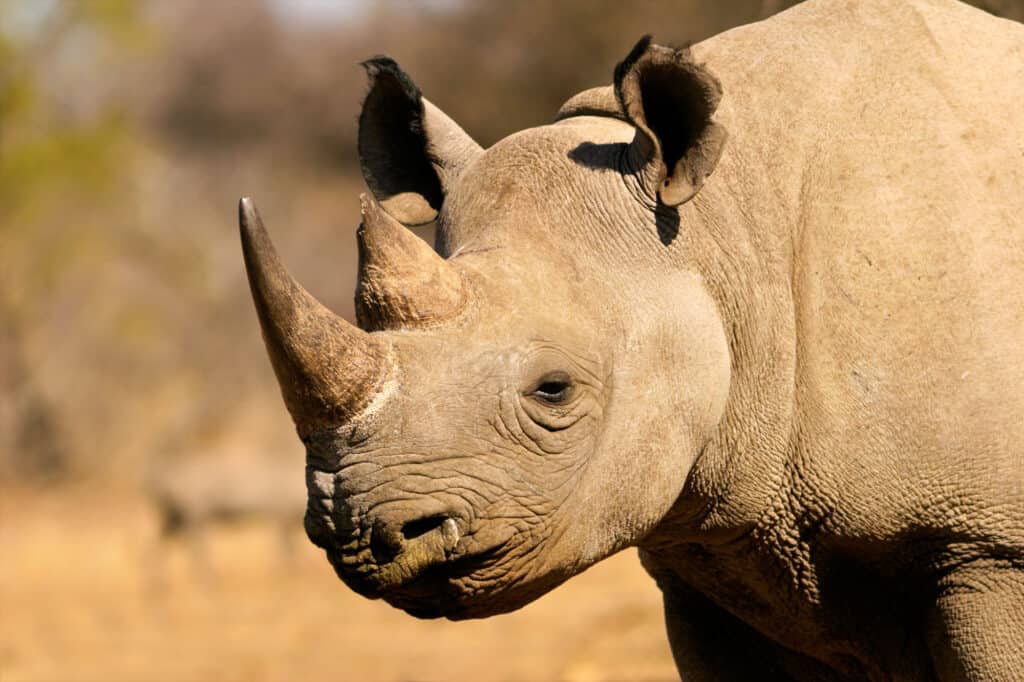 Zinave National Park is a 4,000 km2 expanse in Inhambane Province. It became a hunting area in 1962 and then a national park in 1972. It is a transitional area between wet and dry tropical areas with diverse tree and grass species. There is also an abundance of wildlife to view on safaris. Habitats such as woodlands, grasslands, sandbanks, riverine forests, and tropical woodlands and grasslands are widespread. Currently, self-drives are the primary tourist activity in the park. Current efforts to bolster the park's infrastructure and replenish animal populations will increase tourist activity in the future.
 Zinave is a Big Five animal destination. A severe number of animal species, however, are endemic to the area and near extinction. Black and white rhinos were reintroduced in 2022. Spotted hyenas and leopards were brought to the park for repopulation efforts, too. Anti-poaching measures have also been implemented to protect wildlife. Other animals present in the park are hippos, lions, elephants, giraffes, and more.
---
The Featured Image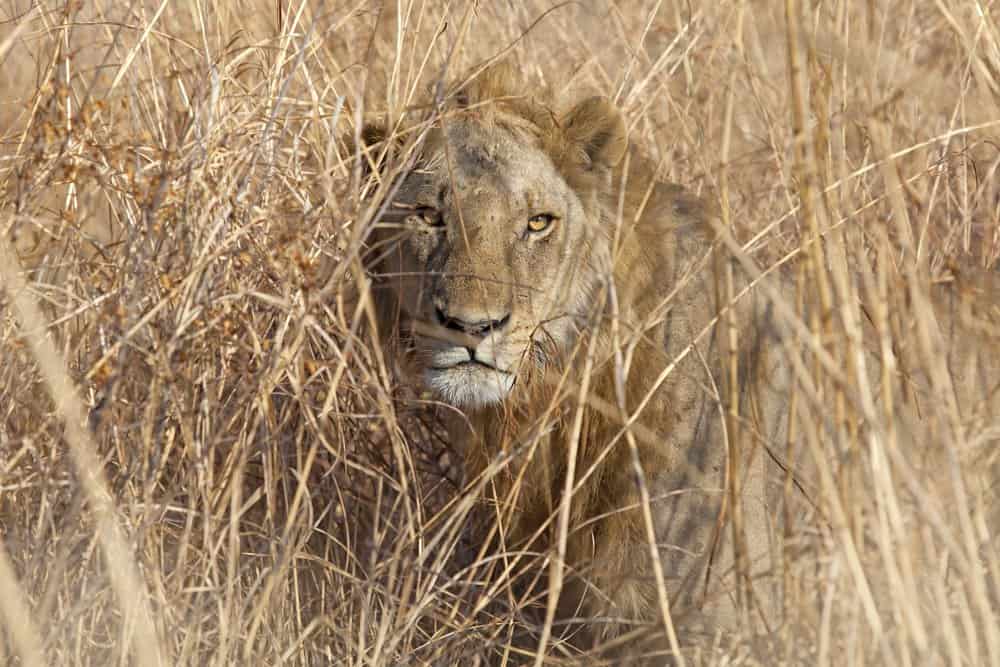 ---