Key Points:
At 123 feet, Tippecanoe Lake is the deepest natural lake in Indiana.
The water clarity of Tippecanoe Lake is poor during the summer due to algae overgrowth and boat traffic in shallow regions.
In addition to fishing, recreational activities are offered at Lake Tippecanoe such as boating, swimming, and golfing along its shore.
With an average elevation of 755 feet above sea level, Indiana is a place with a wide variety of scenic splendor, from broad dunes to rolling green hills. However, Indiana is also home to several notable bodies of water. Sure, everyone is aware of Minnesota's 10,000 lakes. But it may surprise many that Indiana is no slouch either — it is a lake paradise!
A precise count is difficult to obtain because many of Indiana's "lakes" are man-made reservoirs, but one striking statistic is that two counties, Kosciusko and Steuben, each have more than 100 lakes. Most of them are pristine glacier lakes with breathtaking landscape views. These lakes are ranked by size, beauty, cleanliness, volume, etc. But which of these is ranked first by depth? We will dive deep into Indiana's deepest lake, including its depth and other fascinating facts.
What Is the Deepest Lake in Indiana?
While it may be shallow compared to other lakes in the United States, Tippecanoe Lake is the deepest natural lake in Indiana. In northern Indiana's Kosciusko County, over two miles west of the town of North Webster, a stunning 123-foot deep lake awaits to be explored, and the locals call it "Lake Tippy."
Tippecanoe Lake is one of the Barbee Chain of Lakes, which consists of seven interconnected glacially formed natural lakes. Visitors can enjoy various recreational activities at Tippecanoe Lake, including kayaking, sailing, jet skiing, water skiing, and canoeing. Despite this, the Tippecanoe name's origin has nothing to do with canoes or canoeing. Instead, it is a Native American phrase that has undergone numerous changes throughout the years. The name was derived from the Miami Indian word for carp, which they termed "buffalo fish."
A French-speaking emissary from the United States appears to have transformed "kiteepihkwanwa" (several versions exist) into "quitepicannae" and eventually "Lac Tipicaneau." That's the short version, although it's known on maps as Tippecanoe Lake or Lake Tippecanoe. Whatever its roots, the area's inhabitants take great pride in their lake and its conservation.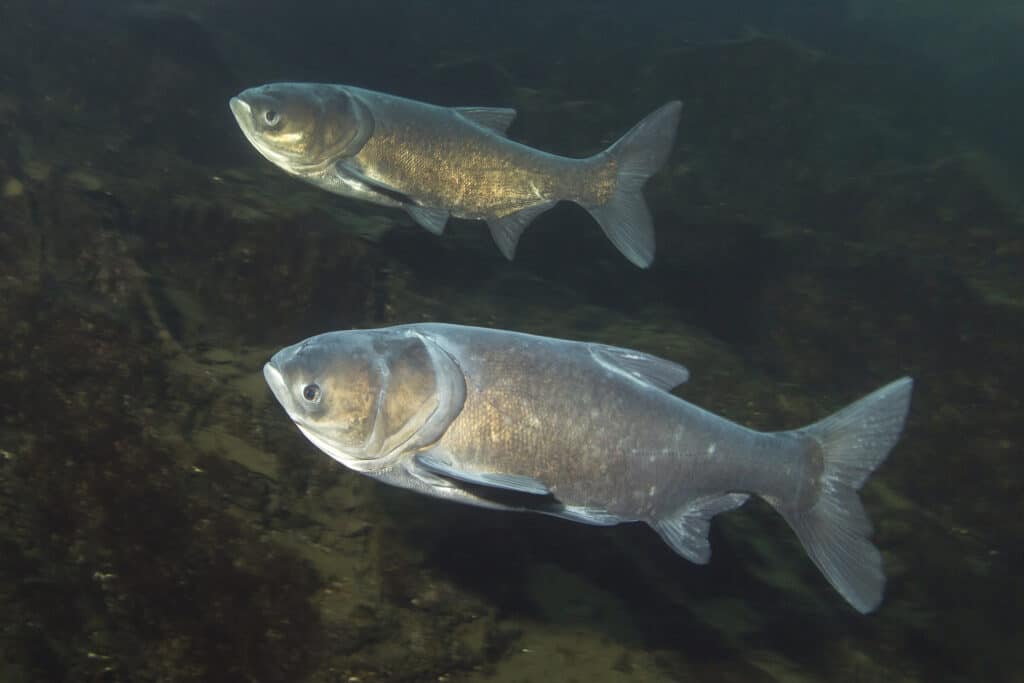 Is Tippecanoe Lake Clear?
The water clarity of Lake Tippecanoe was normally poor in the middle of the summer. Diminished clarity is caused in part by fertilizers (phosphorus and nitrogen), which cause more algae to develop in the middle of summer. Additional factors may include increased boat traffic in shallow regions, which stirs up the lake bottom, and unclean stream water entering the lake following summer rains.
Water clarity is still assessed using a Secchi disk nowadays, but why is it essential to check water clarity consistently? The first step in determining a lake's health is to measure its clarity. A clear lake is usually healthy, but murky water indicates something wrong, such as too many sediments, pollution, or algae overgrowth. Once the clarity of the water has been determined, it is critical to run additional testing to determine what impacts the lake's water.
Fishing at Tippecanoe Lake
When water is present, especially on vacation, one of the first things to do is swim or catch some fish. The good news is that fishing is possible for those who want to relax, chill, and experience nature at Tippecanoe Lake, but what are the fish that can be caught when fishing there?
There are many fish, and you can catch more than 25 species. Largemouth bass, smallmouth bass, black crappie, walleye, bluegill, yellow perch, striped bass, muskies, northern pike, and other species are just some of the fish that thrive in the lake.
Ice fishing at Tippecanoe Lake can offer great catches in the winter months. Make sure to check with local officials about rules and regulations for ice fishing before going.
Activities to Enjoy at Tippecanoe Lake
Despite the lake being surrounded by houses, there are several parks, wetlands, public access spots with boat launching, and a lovely swimming beach you can still enjoy. The lake's waterfront also has a country club, a golf course, a resort, mineral springs, taverns and eateries, and three marinas. Experience the mouth-watering annual all-you-can-eat fish fry, a mermaid festival, and boat-in worship on Sundays that the whole family will love.
The people there made something for the tourists to make it more convenient. The Patona Bay Marina, a full-service marina, has a full-service parts and service department and a new and used boat/PWC shop. The marina also provides other services, including seasonal work (installing and removing boat lifts) and repairs. There is also a store nearby offering T-shirts, hand-painted signs, and other lake-related accessories, in addition to a small range of boating gear.
Are There Sharks in Tippecanoe Lake?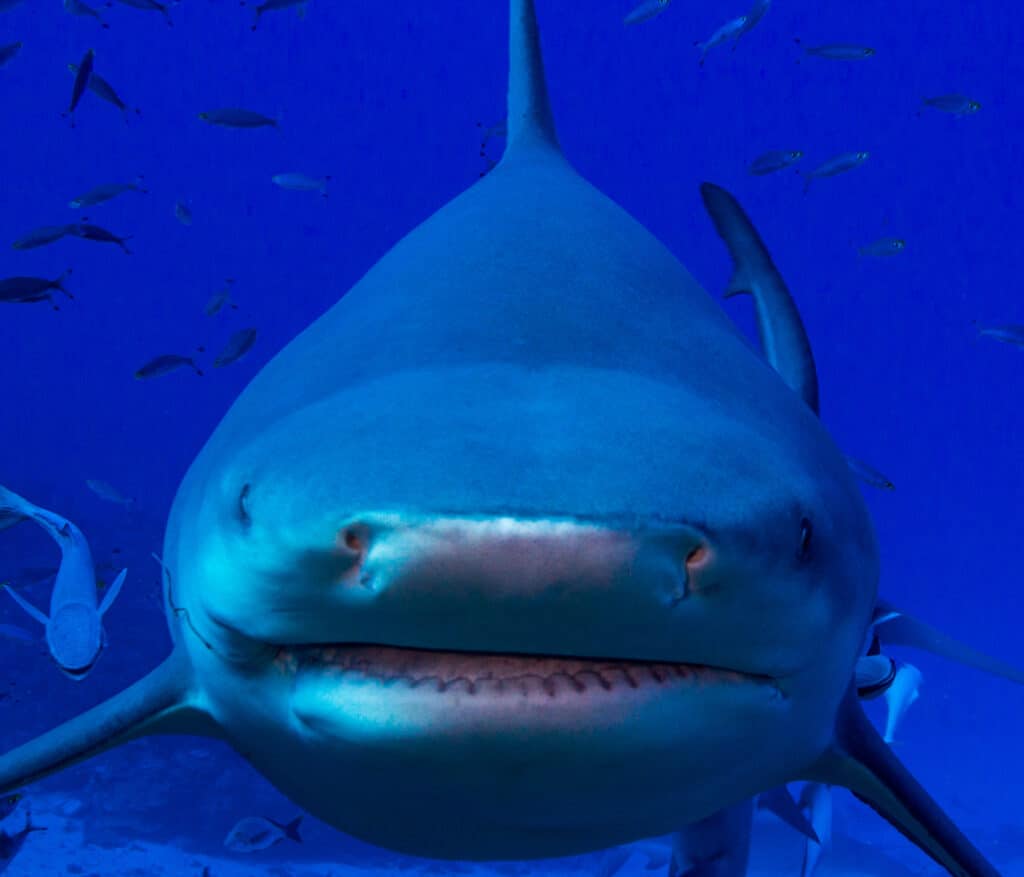 Movies show how terrifying and wrong it could be to be trapped in waters teeming with sharks. According to the tall tale spreading around social media, a bull shark was allegedly caught in Lake Tippecanoe. Fortunately, people are rest assured that their safety is secured as this story is untrue, the Department of Natural Resources affirms. According to Jonathan Boyd, a conservation officer, no Indiana waterways can support sharks, and the website where the fake news was originally posted is for entertainment only and must not be taken seriously.
What Is the Largest Lake in Indiana?
Lake Michigan is Indiana's largest lake, and its shoreline offers a variety of activities. Lake Michigan is the largest body of water in any country and the only Great Lake wholly enclosed within the United States. The lake also contains the world's largest collection of freshwater sand dunes. There are even Bermuda Triangle legends and tales about the lake.
Indiana has only 43 miles of the lake's enormous shoreline, but it's plenty for hungry fishermen wanting to catch a large steelhead or native Lake Michigan lake trout. Coho salmon, perch, chinook salmon, rainbow trout, lake trout, brown trout, smallmouth bass, largemouth bass, and walleye are some of the fish species swimming in its waters.
The 10 Best Lakes in Indiana
In addition to Tippecanoe Lake and Lake Michigan, Indiana boasts many more lakes that offer opportunities and entertainment for swimmers, beachgoers, anglers, and hunters.
Patoka Lake within the Hoosier National Forest is known as the state's best lake for crappie and bass. It has seven state recreation areas, a 1,200 foot-long swimming beach, 17 miles of paved bike trails, an archery range, and a disc golf course.
Lake Maxinkuckee is the second-largest natural lake in Indiana and is near the town of Culver. Tourists and locals head to Culver Beach, in Culver Park, in the summer. The lake's abundant supply of walleye makes it popular with anglers and its depth allows for scuba diving.
One of the state's lakes is even home to an amusement park! Located by Lake Shafer, Indiana Beach Amusement Park has more than 30 rides, a water park, and a miniature golf course. The lake hosts the Bass Anglers Fishing Tournaments, and a variety of bass, plus walleye, channel catfish, bluegill, carp, and white crappie can be found in its waters.
For the full top 10 lakes in Indiana go here.
Where Is Tippecanoe Lake Located on a Map?
Located in Leesburg, Kosciusko County, Indiana, Tippecanoe Lake is a sizable body of water formed by glaciers. It is notable for being the deepest natural lake in the state, with a maximum depth of 123 feet.
Here is Tippecanoe Lake on a map:
The photo featured at the top of this post is © iStock.com/Raul Garcia Villalon
---
Sources

Lake Lubbers, Available here: https://lakelubbers.com/lake/tippecanoe-lake-indiana-usa/
The Crazy Tourist, Available here: https://www.thecrazytourist.com/15-best-lakes-indiana/
Quimby's Cruising Guide, Available here: https://quimbyscruisingguide.com/the-lakes-of-indiana/