Key Points:
Bridger-Teton National Forest is Wyoming's largest forest, covering 3.4 million acres.
The forest houses three substantial United States Wilderness Areas: Gros Ventre, Bridger, and Teton Wilderness Areas.
The combined area of these wilderness areas amounts to 1.2 million acres within the Bridger-Teton National Forest.
Wyoming is in the Mountain West subregion of the United States. It shares a border with Colorado to the south, Utah to the southwest, Idaho to the west, Nebraska and South Dakota to the east, and Montana to the north. Although Wyoming is the 10th largest state by area, it is the least populated. With so much land and so few people, Wyoming is a great place for those seeking backcountry experiences. What's more, 53.6% of the land in Wyoming is public.
The state contains 27,860 square miles of Bureau of Land Management (BLM) land, 14,460 square miles of United States Forest Service (USFS) land, and 5,500 square miles of state land.
That's over 30 million acres of public land! Wyoming has some large and incredible forests, especially within its iconic national parks like Yellowstone and Grand Teton. But what is the largest forest in Wyoming?
The Largest Forest in Wyoming: Bridger-Teton National Forest
At 3.4 million acres, the Bridger-Teton National Forest is the largest forest in Wyoming. Bridger-Teton National Forest contains three large United States Wilderness Areas. These are the Gros Ventre, Bridger, and Teton Wilderness Areas, and together they total 1.2 million acres. United States Wilderness Areas do not allow logging, mining, motorized vehicles, or development. People can access these areas to hike, camp, backpack, hunt, fish, or ride horses. However, it is important that people follow "leave no trace" principles when visiting.
Bridger-Teton National Forest has Wyoming's tallest mountain, Gannett Peak. It also has over 40 other mountains over 13,000 feet tall. Since the forest contains a lot of high-elevation land, it receives a lot of snow. In fact, some places in Bridger-Teton National Forest get over 600 inches of snow per year!
The Wind River Mountain Range, much of which is in Bridger-Teton National Forest, has 25 glaciers. Bridger-Teton National Forest also contains the headwaters of the Yellowstone, Green, and Snake Rivers.
History of Bridger-Teton National Forest
Bridger-Teton Forest has a long natural and human history. There is evidence that humans have inhabited the area now called Bridger-Teton Forest for over 10,000 years. The early humans who lived in this area were nomadic hunters and gatherers. The Bridger-Teton National Forest is a part of the ancestral lands of the Eastern Shoshone and Shoshone-Bannock tribes. European fur trappers first arrived in the area in 1807. Several rivers, creeks, and forks in the forest were later named by settlers after men who were early fur trappers. Settlers began setting up permanent residences in the area in the late 1800s.
The Bridger-Teton National Forest exists with its current boundaries and name because of a history of renaming and combining forest lands in Wyoming. First, both the Teton and Wyoming National Forests were created in 1908. Then, the Wyoming National Forest was renamed Bridger National Forest in 1941. Lastly, in 1973, the Bridger and Teton National Forests were combined to create the largest forest in Wyoming: Bridger-Teton National Forest.
Recreation in Bridger-Teton National Forest
Bridger-Teton National Forest has endless opportunities for recreation. Whether you're looking for an easy and comfortable car-camping experience or a backcountry adventure, this forest has something for everyone. It is a popular place for hiking, camping, backpacking, fishing, and hunting. Below are some of the many ways to enjoy recreation in Bridger-Teton National Forest.
Hiking
Bridger-Teton National Forest contains over 2,000 miles of hiking trails. There are hikes of all lengths and difficulty levels available to choose from. For a short hike, the 1.5-mile out-and-back Springs Trail which begins at the Swift Creek-Periodic Spring Trailhead is a rewarding option. Springs Trail ends at Periodic Spring, the largest rhythmic spring in the world. This trail is popular with hikers and birdwatchers. For a longer hike, the 12-mile-long Highline Trail is a great option. This trail begins in an aspen forest, climbs to alpine meadows, and ends at a junction with Little Granite Creek Trail.
Camping
The largest forest in Wyoming is abundant in camping opportunities. It is important to note that all of the camping options at Bridger-Teton are first come first serve. There are 36 established campsites in the forest. Additionally, since Bridger-Teton is a National Forest, it is also open to dispersed camping. Dispersed camping allows people to camp outside of an established campsite for up to 14 days. Bridger-Teton National Forest also has many cabins for rent.
Fishing
With over 1,500 lakes and many rivers and creeks, it's no surprise that Bridger-Teton National Forest is a popular place for fishing. The area is particularly abundant in trout species. Cutthroat, lake, golden, brook, rainbow, and brown are some of the many kinds of trout available.
Hunting
There are hunting opportunities at Bridger-Teton National Forest for big game, small game, and birds and waterfowl. The big game species in the forest are whitetail deer, mule deer, elk, antelope, bighorn sheep, moose, and mountain goats. Small game species include rabbits and squirrels. Some of the game bird and waterfowl species available are grouse, partridge, pheasant, turkey, duck, and goose.
Wildlife in Bridger-Teton National Forest
The Bridger-Teton National Forest is an incredibly diverse forest that contains some threatened and endangered species.
Grizzly Bear (Ursus arctos horribilis)
Grizzly bears are the third-largest subspecies of brown bears. There are around 60,000 wild grizzly bears in North America, half of which are in Alaska. Grizzly bears are categorized as threatened by the International Union for Conservation of Nature (IUCN). Around 1,000 grizzly bears live in Wyoming.
Northern Rocky Mountain Wolf (Canis lupis irremotus)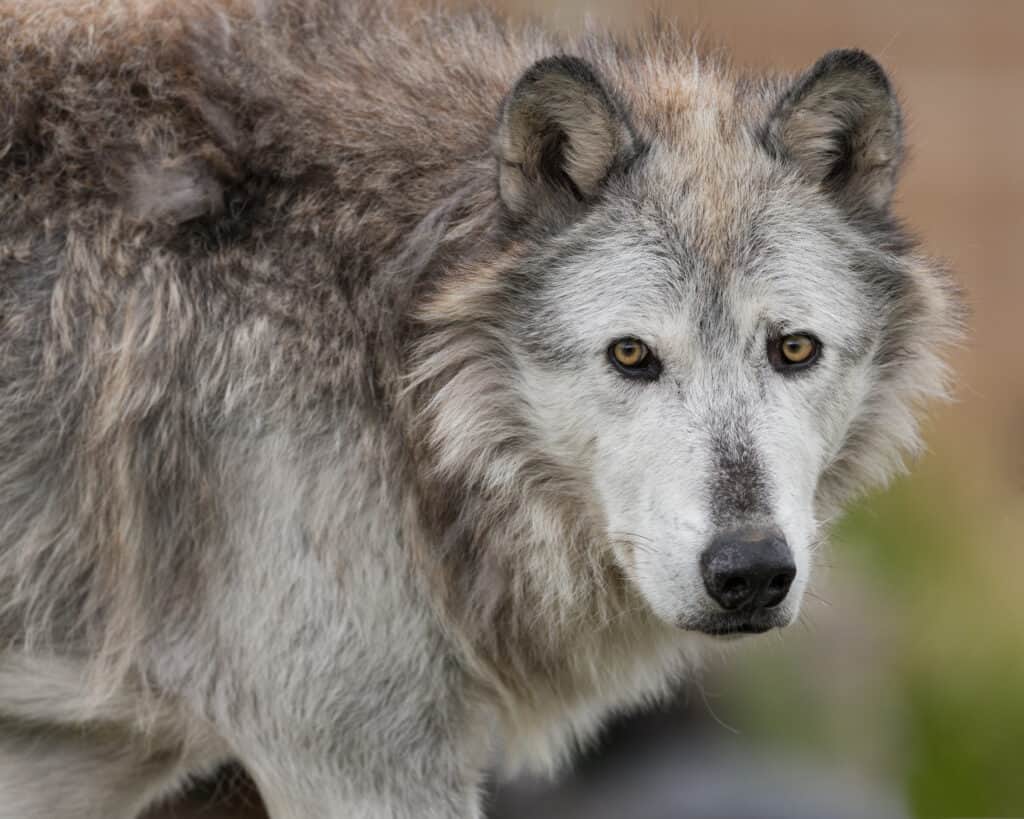 The northern Rocky Mountain wolf is a subspecies of gray wolf. Northern Rocky Mountain wolves live in Wyoming, Montana, and Idaho. These wolves were previously considered endangered by the IUCN but are now considered stable. Wolves in Yellowstone National Park are still protected, but those outside the park are designated as predators and can be shot on sight, even without a hunting license. There are around 300 wolves in Wyoming.
Moose (Alces alces)
Moose are the largest species in Cervidae, the deer family. The name "moose" comes from the Algonquian subfamily of indigenous American languages. Despite their size, moose are generally peaceful and rarely display aggression toward humans.
Yellow-Bellied Marmot (Marmota flaviventris)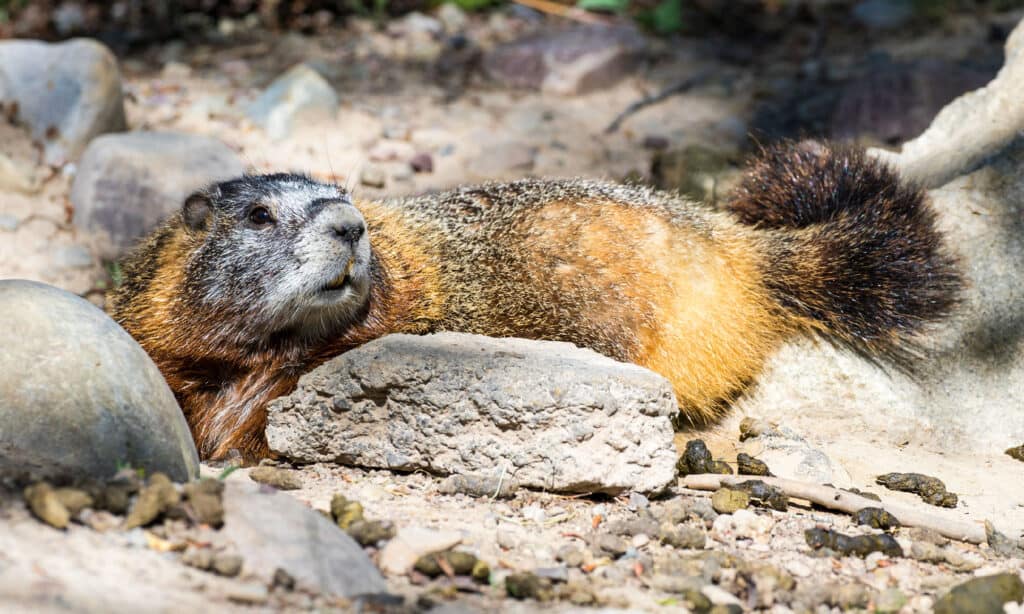 The yellow-bellied marmot is a species of ground squirrel in the genus Marmota. Marmots are sometimes called "whistle pigs" because they produce a high-pitched whistle noise to alert each other to nearby predators.
Trumpeter Swan (Cygnus buccinator)
The trumpeter swan is the largest species of waterfowl existing today. They are also the heaviest extant bird in North America. Trumpeter swans were almost extinct by the early 1930s, but the population has since been restored to over 46,000 in North America.
Sandhill Crane (Antigone canadensis)
Sandhill cranes have the longest fossil record of any extant bird. There is a 2.5 million-year-old sandhill crane fossil and a 10 million years old possible sandhill crane fossil. It is unknown if the 10 million-year-old fossil is a sandhill crane or a prehistoric ancestor.
Where is Bridger-Teton National Forest Located on a Map?
Bridger-Teton National Forest is in western Wyoming. It is immediately east of the Idaho border, and south of Yellowstone National Park.
Here is Bridger-Teton National Forest on a map:
---