The Dubia roach is a cockroach that is widespread throughout Central and South America. A number of species eat these tiny beetles, which have a length of one to two inches.
Despite being a delicious meal for others, we couldn't help but wonder what Dubia roaches consume. If you're as inquisitive as we are, join us as we answer all of your questions on the diet of a Dubia roach.
What Foods Do Dubia Roaches Eat?
Dubia roaches eat most vegetables, fruits, and grains. They are classified as frugivores meaning they rely extremely on the nutritional composition of fruits.
Here are just a few of the different foods a Dubia Roach will eat:
Bananas
Carrots
Broccoli
Sweet Potatoes
Apples
Zucchini
Berries
Oranges
Spinach
Oats
Cereal Grain
Although they eat largely fruits, the remarkable thing about Dubia roaches is that they can convert fiber into protein. This makes them a high-protein snack in their own right. They are often used as a food source for many other animals. Birds, reptiles, and many other animals all rely on the Dubia roach for a protein-packed meal.
Several studies have pointed out that Dubia roaches in polluted environments are excellent sources of potential anticancer agents. According to the study, these invertebrates in polluted environments are a large and untapped source of potential pharmaceuticals. This may lead to the identification of novel anti-tumor compound(s) and/or understanding of the mechanisms of cancer resistance in such species.
How Much Do Dubia Roaches Need To Eat?
The amount of food consumed by a Dubia Roach in the wild differs greatly from that consumed in captivity. Because captive Dubia roaches go through a process known as stomach loading, wild Dubia roaches will consume as much as they need.
For the most part, Dubia roaches kept in captivity are utilized as a food source for a variety of other creatures. As a result, these roaches are fed an abundance of food. That will supply them with the nutrients they require to be useful to whichever animal happens to be consuming it.
Dubia Roaches are fed plant-based diets during gut loading. Because roaches are already abundant in protein, fewer than 20% of their meals in captivity consist of it. Dubia Roaches are fed once a day, every day, and it takes them 2-3 days to digest their meal completely.
How Do Dubia Roaches Stay Hydrated?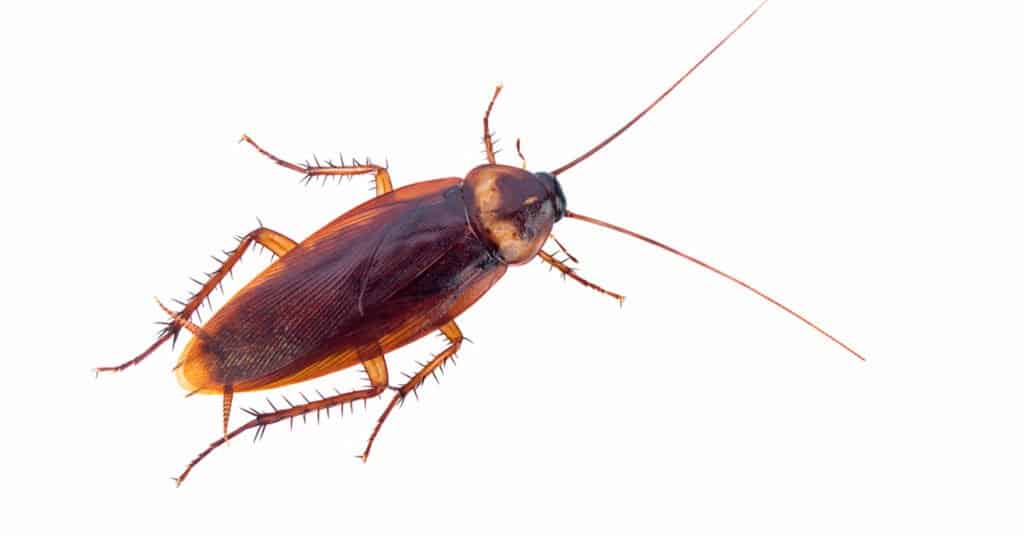 Although Dubia Roaches may go for weeks, if not months, without food, water is the one thing they cannot live without. As they live in jungles throughout Central and South America, where water is abundant, they have evolved to require more water than nutrition. Without sufficient hydration, this can cause undue stress throughout the Dubia roach and the colony.
It is critical to remember not to just leave a bowl of water in the cage while supplying water to a Dubia roach. Dubia roaches are poor swimmers and will almost always drown. There are several ways of keeping a Dubia roach hydrated. Some include sponges, wet paper towels, and relying only on a variety of hydrating fruits.
When utilizing the sponge approach, make sure to use a chemical-free sponge. You don't want to accidentally give them anything that might be poisonous to them. Sea sponges are usually recommended since they contain more water than a kitchen sponge and are more environmentally friendly. Hydrated Dubia roaches are able to then be an excellent food source for other animals as well.
What Predators Does The Dubia Roach Have?
Almost every reptile preys on Dubia Roaches. Here are a few examples:
As mentioned above, they are not only prey to reptiles, but also to frogs, fish, and birds. All of these animals eat Dubia Roaches as part of their diet.
How Does a Dubia Roaches Diet Impact Other Species?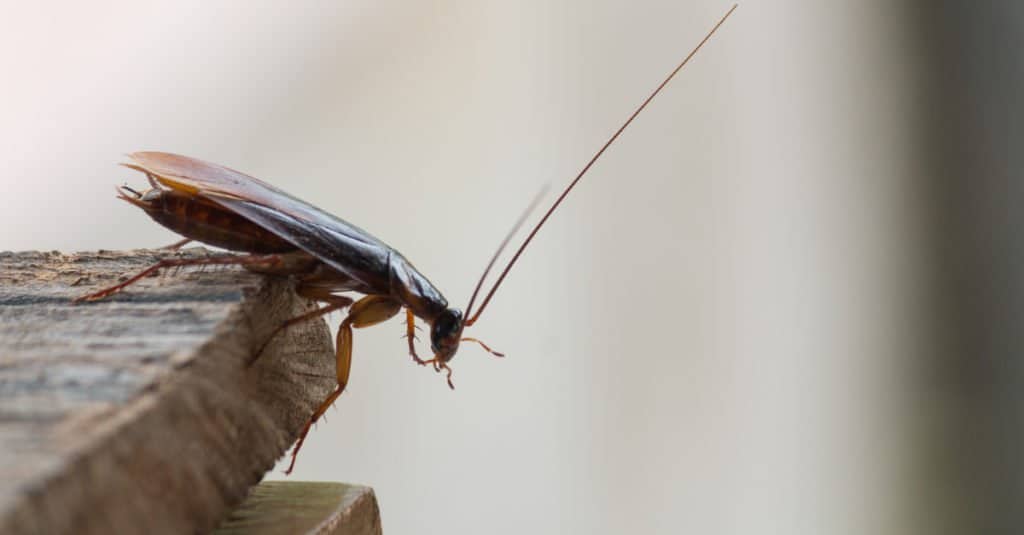 Dubia roaches, unlike crickets, are silent, and as a result, most reptile owners choose to utilize them as their reptile's primary source of food.
A good diet in a Dubia Roach results in a happy, healthier roach, which then passes those nutrients on to whichever animal consumes it. This is why providing a high-protein meal to your roach might result in a surplus of protein for the animal consuming it. Gout, a condition that affects the kidneys and makes it difficult for reptiles to absorb protein, is especially common among reptiles.
Because non-organic fruits and vegetables may contain dangerous pesticides, some breeders opt to buy organic fruits and vegetables for their Dubia roaches. Reptiles can be fed medium-sized ones, since they vary in size. However, this depends on the size and what they can eat.
Is It Safe To Eat Dubia Roaches?
Wild-caught Dubia Roaches have been shown in studies to carry diseases such as E. Coli as well as salmonella. Additionally, Dubia roaches can induce allergies in persons that breed them over time. Roaches are linked to asthmatic episodes in those who live in cockroach-infested homes. They are also one of the primary causes of asthma.
Breeders of Dubia roaches for use as feeder insects are constantly exposed to extremely high quantities of roach feces, which are easily absorbed. Allergies to roaches can develop over time and get worse the longer you are exposed to them.
Cleaning your roach cage on a regular basis is one approach to keep a roach allergy from growing worse as a breeder. Feeding them a lot of fruits causes the fruits to mold faster over time, which then has to be cleaned out of the cage.
The photo featured at the top of this post is © skydie/Shutterstock.com
---