Below you can find a complete list of South American animals. We currently track 575 animals in South America and are adding more every day!
South America is home to some of the most unique, and exotic animals in the world. From the dangerous to the nearly extinct, we've created a list of the most interesting animals on the continent and some of the most exciting facts about them.
The Official National Animal of South America
South America is a continent, and as such, it has no national animal. However, many of the countries within its borders have very prominent national animals that are worth mentioning. From exciting mammals to small omnivorous species, every country is incredibly proud of its individual mascot. For example, the national animal of Guatemala is the quetzal bird, while the national animal of Peru is the Vicuna, which is a type of llama.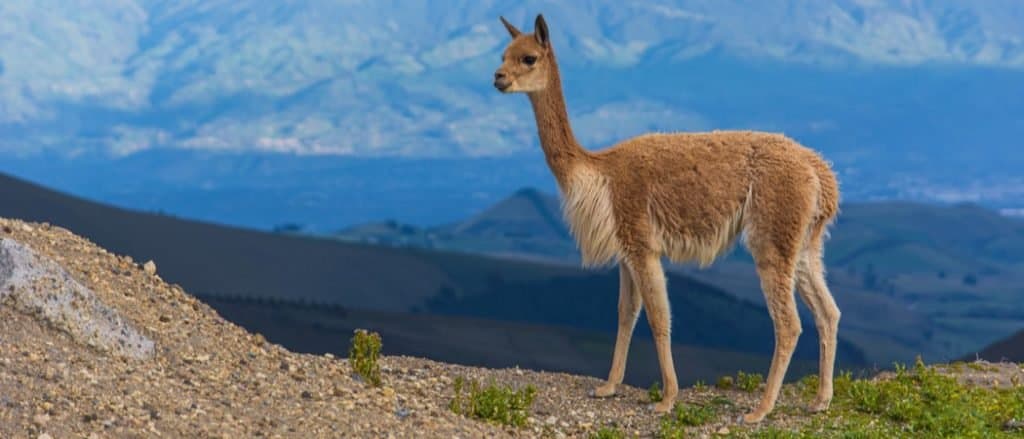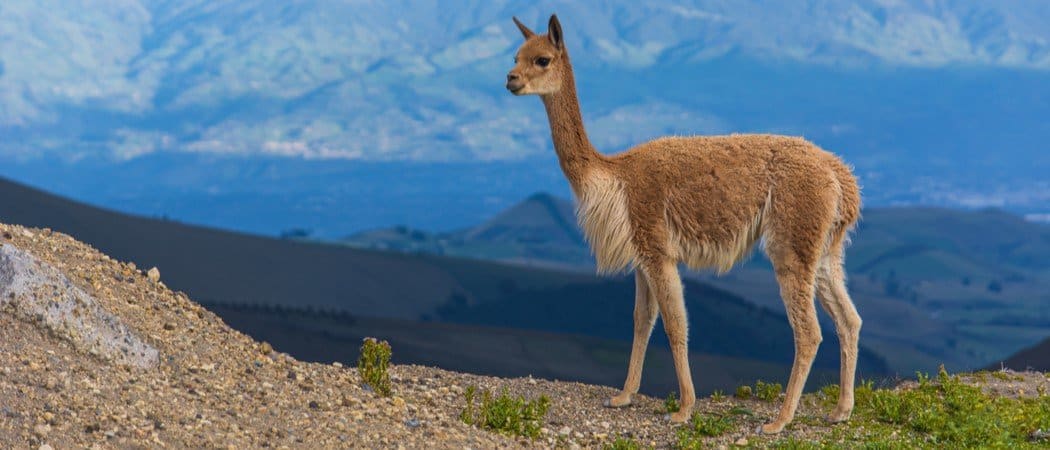 Where to Find the Top Wild Animals in South America
Most of the animals in South America can be found either in the Amazon Rainforest or along the Andes mountains. If you're looking for wildlife, you can generally check nearby wooded areas and expansive grasslands. Most animals like to have shelter and tree cover, but many of the local herbivores prefer to live in open plains where they can see predators approaching.
While Africa is the most popular continent to travel to for going on safaris, South America is also a destination that offers jungle safaris and other wildlife viewing options. Some of the best destinations to see diverse wildlife include the Galapagos Islands, Costa Rica, Brazil, Ecuador, and even Antarctica. Not only can you see interesting land mammals like sloths, jaguars, and llamas, but the oceans are teeming with manta rays, whales, and even rare pink dolphins.
Here is a list of some of the most interesting types of wildlife on the continent and a few facts about them:
The Most Dangerous Animals in South America Today
South America's jungles are known for being full of incredibly dangerous animals. Even small omnivorous creatures can turn on you with poisonous teeth and claws. In areas that humans inhabit, South American animals that seem to pose a large threat to are snakes. There are an estimated 70,000 cases of snake bites reported annually, with venomous pit vipers being responsible for 70-90% of them. The chief offenders are snakes like the fer-de-lance and the South American rattlesnake.
But snakes are not the only animals to beware of in South America. Whether you're traveling down an undeveloped road or simply out for nature observation, keep an eye out for the following list of rare and exotic wildlife:
Endangered Animals in South America
South America is full of rare, unique, and exotic species that you can't find anywhere else in the world. Unfortunately, due to a combination of climate change and human interference, more than 30% of species on the content are endangered or nearly extinct.
As of 2022, 361 animal species were registered as endangered on the IUCN Red List. A whopping 326 of those species inhabit Brazil. Two main reasons are illegal hunting and forest fires. Also, the largest savannah area in South America, referred to as the "Cerrado," stretches across Brazil, Bolivia, and Paraguay, and is inhabited by 837 species of birds, 120 reptiles, 150 amphibians, 1,200 fish, 90,000 insects, and 199 mammals. Because the Cerrado is vanishing due to cattle ranching and agricultural expansion, multiple species have come under threat of extinction like the maned wolf, jaguar, giant anteater, and gain armadillo.
Here are just a few facts about some of South America's struggling animals:
The 5 Rarest South American Animals
If you were to take a trip to South America, we've compiled a list of animals that would be worth your efforts to try and catch a glimpse of in the wild. However, it'd be a challenging task, as these animals are rare, either because they are endangered or just plain elusive.
The 5 Largest South American Animals
While no land animal compares in size to the elephant, there are some South American animals that make the list for their height, length, and bulk. Here's a look at the five largest South American animals:
Honorable mention: Hippopotamus
The hippo is not native to South America, but rather to Africa. But Pablo Escobar had a set of four imported to his compound in Colombia during his reign, and now there are up to 120 hippos in that country, some of which have wandered up to 230 miles from his compound, where most still reside on or near. Scientists have warned that by 2034, there could be as many as 1,400 hippos, which could pose a threat to manatees and other fish species. Hippos can grow up to 16 feet long, weigh up to 4.5 tons, and sport teeth measuring 20 inches long.
South American Countries Animals Lists
Click any of the countries below to see a detailed list of animals located in that country!
South American Animals
South American Animals List