Montana has 147,164 square miles that are divided into seven regions. Each region is divided into hunting districts. Each district's seasons and regulations may differ, so consult the Montana Fish, Wildlife & Parks (FWP) website for specifics each year. Deer season is generally open in Montana from early September to late November (Sept 3 – Nov 27 for 2022). The specific dates depend on the year, the district in Montana in which you plan to hunt, the license type, and the season type (Archery, General, Muzzleloader).  
Hunting License Requirements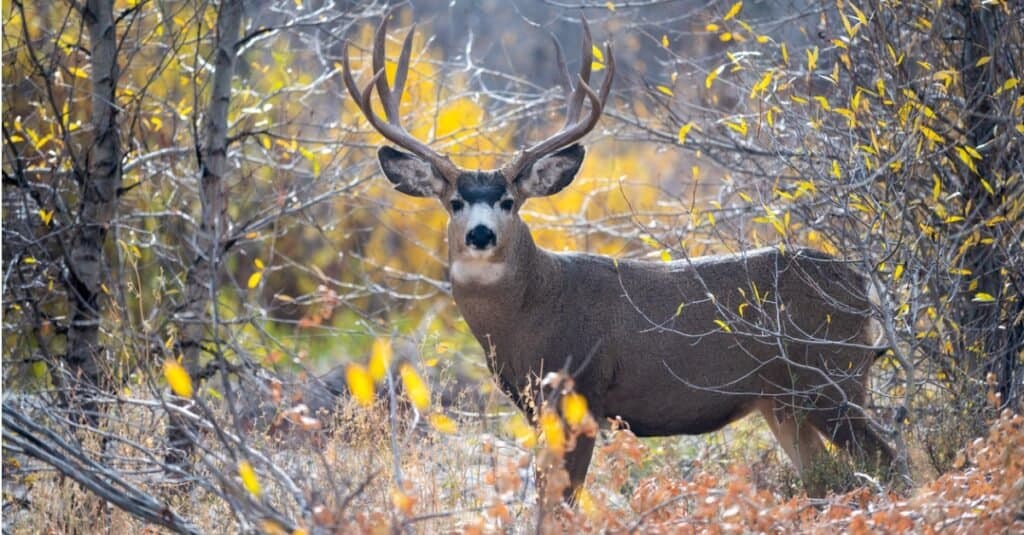 Everyone hunting in the state of Montana is required to obtain a license. These can be obtained on the Montana FWP's website, mobile app, or at many retailers in the state. There are different requirements for residents of Montana and non-residents.
Residents are required to have, at a minimum, a Conservation License, a Base Hunting License, and a Permit or License for the species they plan to hunt. If you plan to hunt during the archery season, an Archery License is also required. There may be other special discounted licenses or requirements for juveniles or senior citizens, so check the regulations before you purchase a license.
Out-of-state residents wishing to hunt in MT must obtain an MT Non-Resident Hunting License; a license from another state is not valid. Non-resident licenses have limited availability yearly and are chosen by a random computer drawing.
An application for a license must be submitted usually by April 1st of the year you plan to hunt. Because of this, planning well in advance is paramount to be sure you receive a license. The drawing is usually held two weeks after the deadline, so there is plenty of time to plan your trip in the fall.
In addition to the conservation and base hunting license, a deer license or permit is required to deer hunt. Some of these can be purchased at any time; others have a limited number and are selected by random drawing.
A general deer license can be purchased at any time and is valid for the harvest of one deer as indicated on the district tables of the regulations. A "Deer B" License is also available, but it depends on the district that you would like to hunt it.
Hunters can purchase some licenses anytime and select others by random drawing. They are usually valid for one deer but only for a specific period or a particular species, sex, region, or group of regions.  A hunter may possess a total of seven different Deer B licenses.  
Hunters born after Jan 1, 1985, must possess proof that they have completed a hunter education course. Courses are offered both online and in person. If you plan to hunt with a bow, you must also have completed a Bowhunter Education course.  
There are also some particular licensing preferences for landowners, a bonus point system for licenses that require a drawing, and other discounts. All the different requirements for licenses in Montana can be confusing. Refer to the Montana FWP or a local guide to double-check and ensure you have the proper licenses.
Deer Season Types
Montana has three basic season types: Archery, General, and Heritage Muzzleloader. Archery season starts the first Saturday of September and is six weeks long. General Season opens just after Archery Season and is five weeks long.
All legal weapon types can be used during this season. Heritage Muzzleloader season opens on the second Saturday in December and lasts for one week.  
There is also usually a unique 2-day statewide Youth Deer Hunt in late October where all seasons are closed to adults and open to only juveniles 10-15 years of age. A non-hunting, licensed adult over 18 must accompany the youth hunter. Children under the age of 14 who want to use a firearm must be accompanied by a person with custody of the child, a qualified firearms instructor, or an adult 18 years of age or older that the child's guardian has authorized. 
This is a great time to teach children without the competition from other adults. All approved hunting devices are open to juveniles this weekend. All youths aged ten and older must have taken the hunter education course. However, there is an apprentice hunter program that waives this requirement for two years.
Season Type Regulations
Depending on the season type, hunters must use an approved hunting device when the season is open.
Archery Season
Hunters may use any device with an arrow as a projectile at least 20 inches in overall length, such as compound bows, longbows, and recurve bows. Some special conditions apply to physically disabled bowhunters certified by the Montana FWP. 
Note that a crossbow or any device with a gun-type stock is not allowed during archery season. Hunters cannot use firearms during this season.
General Season
During the general season, hunters can use any legal hunting device, including rifles, handguns, shotguns, muzzleloaders, archery equipment, and crossbows. 
There are no specific rifle or handgun caliber requirements. However, shotguns must use 0 or 00 buckshot or slugs.  
Heritage Muzzleloader Season
Muzzleloaders are firearms in which the projectile must be loaded from the barrel's muzzle (front) end, and the firearm must not allow projectiles to be loaded from the breech (rear) end of the barrel. 
Muzzleloading rifles may be used at least .45 caliber or larger, and are ignited by a flintlock, wheel lock, matchlock, or percussion mechanism. Other types of firearms may not be used during this season.
Overall Regulations and Safety
Below are some of the critical regulations to keep in mind. This is not an extensive list, and hunters should review the Montana FWP hunting guide before taking it to the field.  
Hunters cannot harvest deer 30 minutes after sunset to 30 minutes before sunrise
Putting out feed or bait for any game animal to draw them to a particular area is not allowed.
Using any kind of spotlight or flashlights to make game animals easier to see is not allowed.
Hunting from a vehicle, even if stationary, is prohibited.  The hunter must have both feet on the ground, and their body must be outside of the vehicle
Hunters must wear on the upper portion of their body and head a minimum of 400 square inches of daylight fluorescent orange visible from the front and back.  Typically a hat and a vest fulfill these requirements.  During archery only season, this is not required. However, it is for everyone during the general season.  
Using dogs to track and pursue deer during hunting is not allowed. You cannot take a deer while dogs are chasing it, even if the dogs don't belong to you. This is to protect hunting dogs and escaped companion animals.
Safety should always be in the front of a hunter's mind.  Anytime firearms are involved, it is paramount to handle them with respect and to be sure of your target and, just as important, what is beyond your target.
Montana is bear country, and both black bears and grizzly bears are present. Hunting puts you at risk of encountering a bear. Always hunt with a partner if possible. Some bears have learned to move in the direction of a gunshot because they know a carcass or gut pile from field dressing may be nearby. 
Always get your game animal out of the area as quickly as possible.  Rehearse a worst-case scenario and know what to do if you encounter a bear. Make sure you always carry bear spray and know how to use it if you feel threatened. Do not run from a bear, as this triggers a biological attack response. Always be aware of your surroundings, keep a distance of at least 100 years from you and a bear, and slowly move away.
Chronic Wasting Disease Concerns in Montana
Chronic Wasting Disease (CWD) is a fatal neurological disease that has affected the deer population in the United States. It is contagious and spreads between deer, elk, and moose. There are no known cases of it affecting humans or livestock. The main symptoms in deer are difficulty in movement followed by weight loss over time. 
An infected deer can also appear confused, nervous, and unaware of its surroundings.  Chronic Wasting Disease has been detected across much of Montana. If you believe you have harvested a deer with CWD, it is essential to have it tested for CWD. Also, you should not dump a carcass as it can spread the disease for up to two years; it is also illegal.  
What to do After a Deer is Harvested?
After a dear is harvested, it may be field dressed. Evidence of the species or sex of the animal should be retained but does not have to remain attached to the animal. The deer then should be tagged with the license or tag received with your license or permit, or the license or tag can be validated on the mobile app. 
Next, you should take the deer to a check station. After you have validated the deer, you can take it to your favorite deer processor or taxidermist.
Fines for not Following Regulations
Fines and court costs can be high in Montana, and violations can result in the loss of hunting privileges and sometimes federal fines.  For example, the fine for illegally killing, taking, or possessing a "trophy" deer in Montana is $8,000.  
Up Next
---
The Featured Image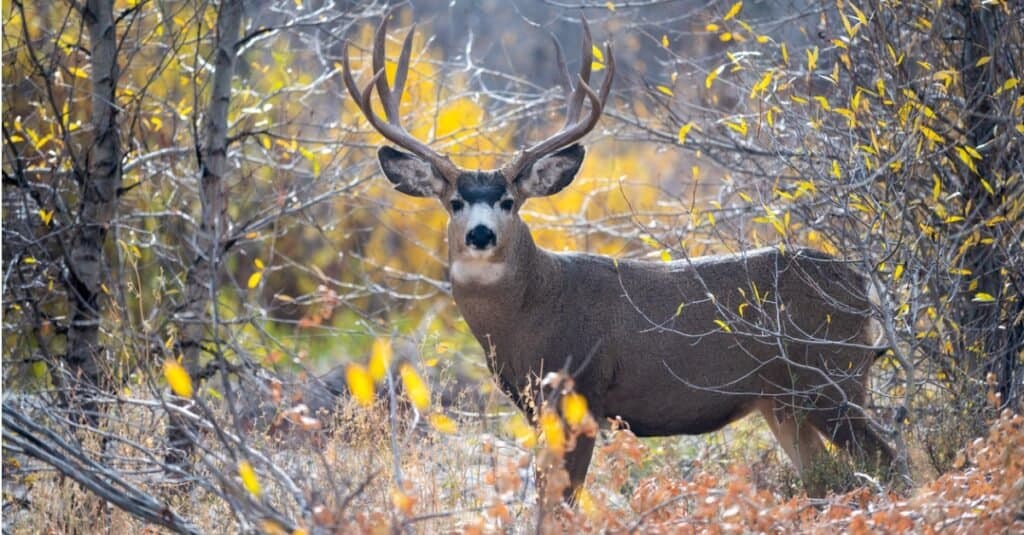 ---
Sources

Montana State, Available here: https://fwp.mt.gov/binaries/content/assets/fwp/hunt/regulations/2022/2022-dea-regulations-final-for-web.pdf
Montana State, Available here: https://fwp.mt.gov/myfwp
Montana State, Available here: https://fwp.mt.gov/hunt/seasons