Have you ever wandered out to your yard and discovered a fresh hole in the soil? It can be frustrating to see your garden or lawn pocked with holes made by some unknown animal. You may be wondering if anything is living in the new digs, in which case you might have a pest problem. If you live in Australia and you've caught a glimpse of a nearby possum, you may be wondering: do possums dig holes? Discover everything you need to know below!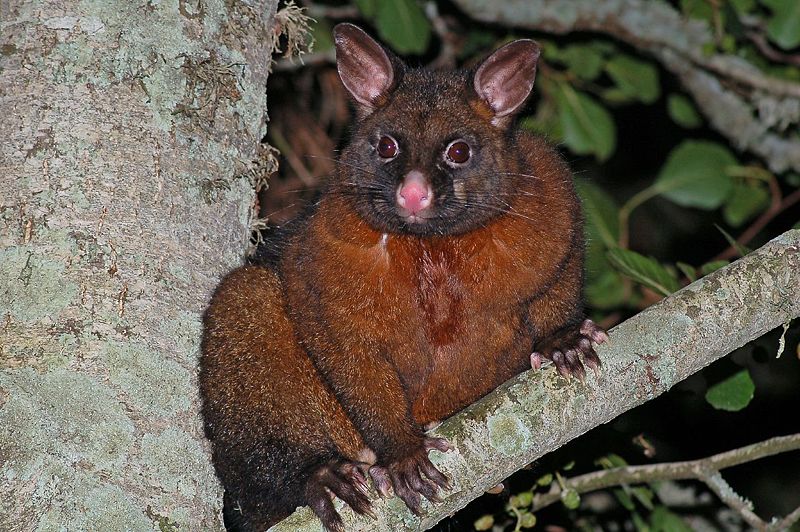 Do Possums Dig Holes?
Possums do occasionally dig holes, though they don't use them as burrows. Some people may confuse these creatures with the opossums of North and South America, which are related but distinct. The confusion arises because opossums are often colloquially referred to as possums. Like their Australian cousins, opossums also dig holes from time to time and may use them as burrows. However, they far more frequently commandeer the abandoned burrows of other animals. This article deals with the habits of possums from Australia.
Why Do Possums Dig Holes?
Possums mainly dig holes to find food. Contrary to what some may think, they don't usually dig burrows for themselves. A hole in the yard is not proof positive that a possum is in the area. Bandicoots are the worst offenders in Australia, causing headaches for untold homeowners. However, possums do make a nuisance of themselves on occasion.
Where Do Possums Live?
Possums inhabit northern and eastern Australia. They make their homes in tree hollows, often far above the ground. Ringtail possums are famous for this behaviour, sometimes living several metres above the ground. They use plant matter like leaves and bark to pad their nests. Most possums are nocturnal, usually only venturing out of their hiding spots at night. For this reason, it may be difficult to tell if there's one living nearby.
However, just because possums are fans of natural dwellings doesn't mean they won't infringe on human ones. They are pests in Australia, much like their cousin the opossum in North and South America, and they more than earn that title. Homeowners have frequently heard the sounds of possums rooting around in chimneys, garages, sheds, and on rooftops. Occasionally, these creatures even get into attics and make themselves comfortable.
The presence of a possum can be invasive, disturbing the house occupants at night and causing damage. Worse, if cornered or startled, they may bite in self-defense.
Do Possums Dig Large Holes?
Possums do not dig large holes. Most species are not very big themselves and don't need a lot of space to work with. Moreover, they don't live in the holes they dig. When they do disturb the dirt around your home, they are most likely just looking for food near the surface. Their paws are tiny and can't move a lot of earth, nor can their limbs reach very far down. Most possum holes are shallow and easily filled in.
What food sources are possums looking for when they dig? These marsupials are omnivores, eating a mixture of plant matter, insects, and eggs. They also scavenge when they have the chance. Insects like ants, beetles, and centipedes are accessible by digging. Plant matter like leaves, grasses, shoots, flowers, and fruits make up the bulk of a possum's diet.
Are Possums Destructive?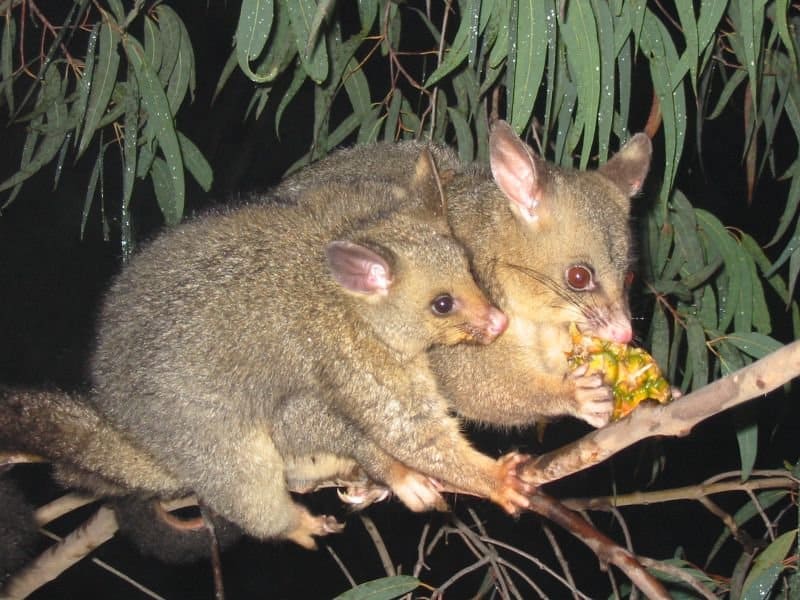 Possums can be destructive under the wrong circumstances. The holes they dig around the yard are unsightly and may pose a tripping hazard. However, those with gardens may be even worse off, often suffering the loss of carefully cultivated produce and flowers through the eating habits of their local possum.
Once a possum gets inside a house, the problem is exacerbated. These marsupials mark their territory with urine, which can seep through ceilings and cause nasty odours. It can also be hard to remove. Homeowners attempting to clean up possum messes should wear gloves and disinfect their hands thoroughly as possums often carry diseases. In some instances, a possum may scratch or otherwise damage parts of the house.
How to Deter Possums
Several ways exist to deter possums from digging holes on your property or hanging out around your house. The Australian government protects possums with laws regarding who can remove them from a property. Only a licensed relocator is permitted to do this; the only exception is someone with a special permit.
Despite this, homeowners are not without recourse. There are options to make possums leave of their own accord, or, better yet, deter them from ever coming around in the first place. The first and most obvious step is to fill up or close off openings around the house. If a possum can fit its head in, the rest of the body will follow. Make sure there are no enticing gaps in your roof, basement, or shed. Possums who can't find a hollow tree will gladly take the comfort of a human house.
Possums love eating garden plants, so spraying your produce and flowers with a specialised repellant is a great way to get rid of these furry pests. The smell of blood meal in particular will drive off any possum, so invest in a good blood meal repellant. Make sure the spray will not cause damage to your plants before use.
Once the possum is gone, it's vital to disinfect any affected areas within the home. They mark their territories with urine, which may carry diseases. Use ammonia or antibacterial disinfectant to remove the stains and ensure the area is safe for humans. Also, make sure to remove possum droppings.
Other Animals That Dig Holes in Australia
There are a number of other animals that dig holes in Australia as places to live or hide. Wombats, rats, lizards, rabbits, echidnas, and bandicoots all dig to create burrows for themselves.
However, if the hole is smaller, it might be the work of an insect or other creepy-crawly. Mole crickets, cicadas, spiders, bees, wasps, termites, ants, and earthworms all burrow into the ground for shelter or to find food. In fact, in the case of termites, they may even dig into the material of nearby houses, causing significant damage. Some holes may harbour nests, as in the case of bees; disturbing these may carry painful consequences.
Some animals extend their holes in order to provide themselves with access to food. Rats in particular are notorious for creating tunnels to food sources in nearby dwellings.
Though possums do occasionally dig holes, rest assured: they don't live in them. If you're seeing an especially deep hole, you may want to consider the possibility of a different pest on your property.
Up Next
The photo featured at the top of this post is © Timothy Christianto/Shutterstock.com
---
FAQs (Frequently Asked Questions)
Are American and Australian possums the same thing?
Some people may confuse possums with the opossums of North and South America, which are related but distinct. The confusion arises because opossums are often colloquially referred to as possums.
Why do possums dig holes?
Possums mainly dig holes to find food. Contrary to what some may think, they don't usually dig burrows for themselves. A hole in the yard is not proof positive that a possum is in the area.