↓
Continue Reading To See This Amazing Video
Massive quantities of water are nothing new to the US state of Georgia, which is home to several lakes, ponds, rivers, reservoirs, and more that all support different ecosystems. Freshwater fish caught in the state's waters, including smallmouth bass, largemouth bass, bream, crappie, sunfish, catfish, and more, are well-known throughout the region. You might not be aware, though, that Georgia's waters are home to some of the biggest fish ever captured on the planet!
Georgia has 110 miles of coastline, 4,500,000 acres of freshwater, and 15 barrier islands. So it's not a surprise that the state boasts a long list of state-record trophy fish ranging from perch and carp to massive fish such as tuna and tiger sharks. This article lists 12 of the biggest trophy fish caught in Georgia.
The 12 Biggest Trophy Fish Ever Caught in Georgia
1. Great Barracuda – 54 lb. 8 oz
When Wayne Hall of Townsend, Georgia, caught a huge 54 lb. 8 oz. great barracuda, he broke the state's barracuda all-tackle record. In 1999, Hall used live bait and a straight hook to catch the fish that measured 59.5 inches long. Among the biggest barracudas are great barracudas, ranging in length from 24 to 39 inches and weighing 5.5 to 19.8 lbs. Given this, Hall's catch is truly and undoubtedly exceptional.
2. Walleye – 14 lb. 2 oz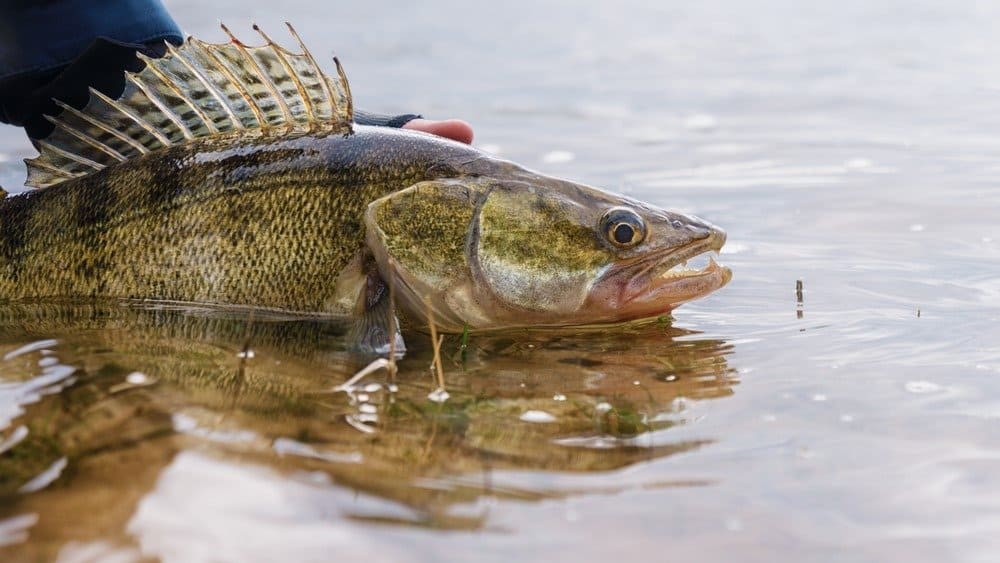 The walleye that set the new state record for walleye fishing in Georgia, weighing 14 lb 2 oz., was caught in February 2016. The fish was captured by fishing guide Wes Carlton, a longtime contributor to GON's fishing reports, while on a trip to Rabun. Trophy fish prizes for walleye catches are given for fish caught weighing over 6 pounds.
3. Largemouth Bass – 22 lb. 4 oz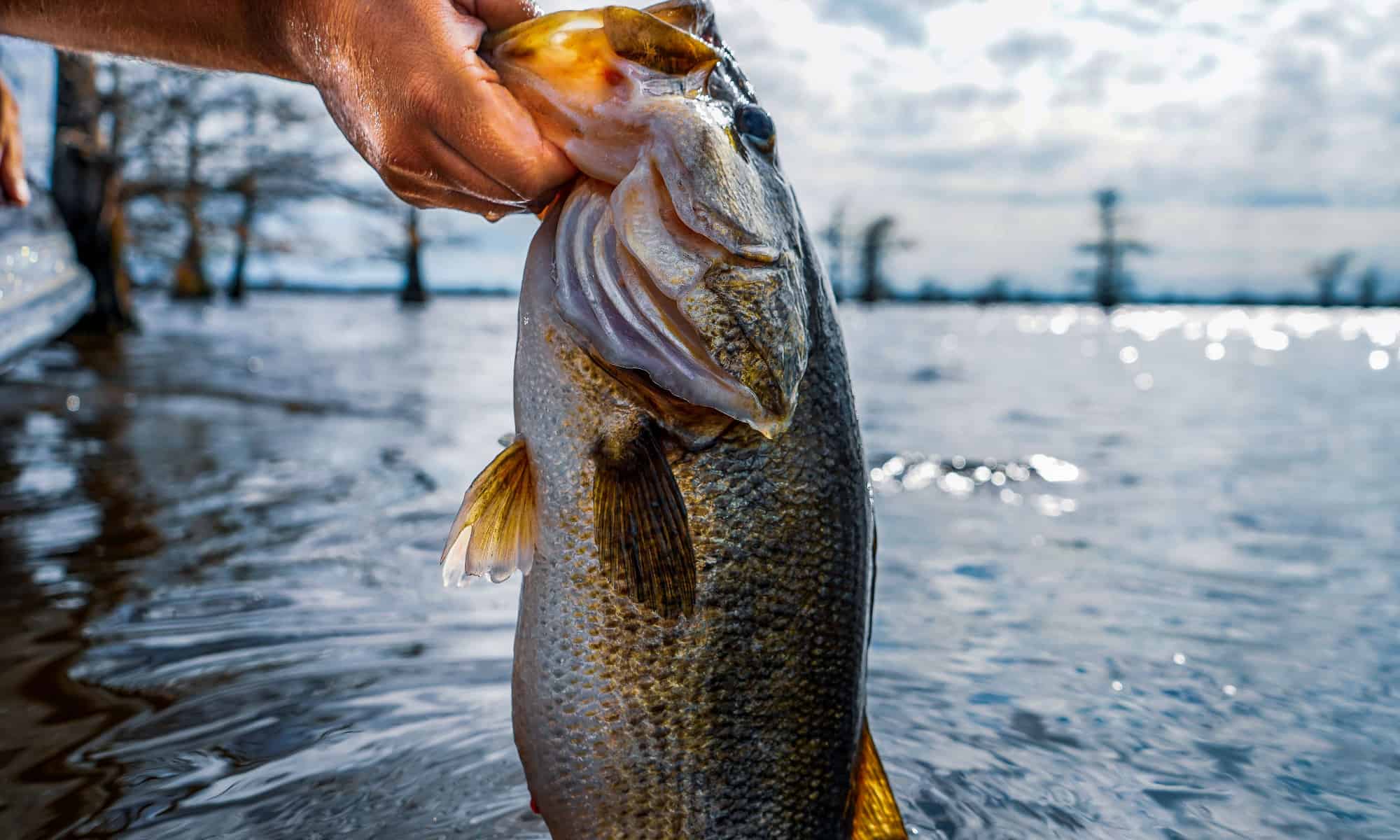 The record for the largest largemouth bass caught in Georgia weighed 22 pounds and 4 ounces. George Perry captured the freshwater fish in 1932 at Lake Montgomery in South Georgia, simultaneously setting a world record as the biggest largemouth bass ever caught. This illustrious capture is still a Georgia State Record and shares the World Record after more than 90 years. It has also been a prominent topic discussed in books, essays, and discussions for a long time.
4. Yellowfin Tuna – 249 lb. 2 oz
Anglers have limited opportunities to capture huge yellowfin tuna from shore in different parts of the world. However, the activity is unrivaled for anglers with access to and knowledge of these hotspots. One of the largest tuna species, the yellowfin tuna often weighs around 140 lbs. The largest yellowfin tuna caught in Georgia weighed 249 pounds and still holds its record for over 42 years.
5. Blue Marlin – 491 lb. 8 oz
In 1985, John C. Howard Jr. caught a blue marlin of a lifetime which would turn out to be the state's largest blue marlin. It weighed 491 pounds and 8 ounces, a huge catch compared to the average blue marlin. Blue marlins typically grow to 11 feet and weigh 200 to 400 pounds.
6. Mako Shark – 440 lbs
The largest mako shark ever caught in Georgia was a shortfin mako that weighed a tremendous 440 pounds, was about 8 feet 1 inch long, and had a girth of around 4 feet 11 inches. Tyler Gary made this substantial catch off the shore of South Bryan County in 2017 and was officially ratified as the new state record. Mako sharks typically grow between 130 to 300 pounds, so such massive mako is a game changer in Georgia shark fishing.
7. Tiger Shark – 794 lbs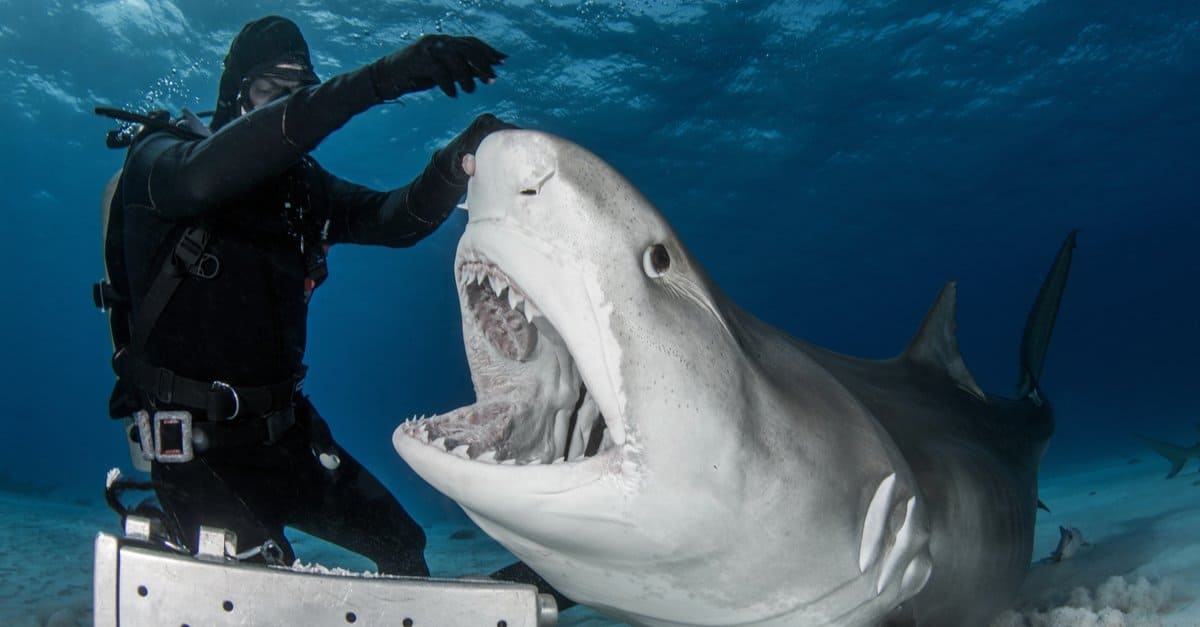 Chuck Hall of Brunswick caught the largest tiger shark ever in Georgia on August 10, 1975. The shark weighed 794 pounds and measured 12 feet, 8 inches in length. In 2012, a woman named Pam Page also caught a 190-pound tiger shark that was recorded as the largest ever caught by a woman in the state, measuring 8 feet and 5 inches. 
8. Blue Catfish – 110 lb. 6 oz
The state record for a blue catfish belongs to Tim Trone, an angler who hooked this massive blue catfish on the Chattahoochee River in Stewart County. According to the Wildlife Resources Division of the Georgia Department of Natural Resources, his capture exceeded the previous record by more than 17 pounds, at 110 pounds 6 ounces. The fish was 42 inches in circumference and 58 inches long.
9. Bowfin – 16 lb, 3 oz
Jimmy Tucker of Statenville, Georgia, caught a bowfin in 2014 that weighed 16 pounds, 3 ounces, shattering the previous state record from 1976 by 3 ounces. The bowfin measured over 33 inches long, a huge leap from the species' average length of 15 to 27 inches. Bowfins also typically weigh an average of two pounds, so Tucker's catch is undeniably a state record.
10. Flathead Catfish – 83 lbs
The 83-pound monster flathead catfish, which Carl Sawyer captured on June 22, 2006, from the Altamaha River close to Jesup, now holds the new Georgia state record. The flathead catfish grows quite quickly, and when it is young, it typically weighs between 10 and 15 pounds. Adults can grow to a record-breaking 3 to 4 feet in length and weigh over 100 pounds.
11. Longnose Gar – 31 lb. 2 oz
In March 2022, Rachel Harrison of Adairsville and her husband Jason were fishing for white bass at the Lock & Dam on the Coosa River when Rachel hooked and captured a 31-lb., 2-oz. longnose gar that has since been deemed the new Georgia state record. The gar's length was over 59 inches and it broke Gerald Kennedy's 30-lb. 13-oz. longnose gar record in 2013.
12. Yellow Perch – 2 lb. 9 oz
Yellow perch typically measure 6 to 8 inches in length, but they can grow up to 14 to 15 inches and weigh between 1 1/2 and 2 pounds. The yellow perch that serves as the state record for Georgia weighed 2 lbs., 9-oz. and was caught in 2013 by Grovetown resident Thomas Lewis in the Savannah River.
Up Next:
Discover the Biggest Tiger Shark Ever Caught in Georgia
Discover the Biggest Mako Shark Ever Caught in Georgia
---
The Featured Image
---
Sources

eRegulations, Available here: https://www.eregulations.com/georgia/fishing/georgias-saltwater-gamefish-records
Fish Paa, Available here: https://www.fishpaa.com/7-trophy-fish-put-bucket-list/