Anyone who's ever brought a sick or wounded pet to the veterinarian knows how costly it can be. Finding a financial cushion to trust and rely on may be quite beneficial in these instances. It's also for those times when you don't want to choose between your pet's health and your personal financial security.
Pet insurance is not as commonly known as other forms of insurance, such as homeowners, car, or life insurance. It's a relatively new form of insurance, with the first policy being issued in 1982. If you've been thinking about getting insurance for your furry, feathered, or scaly friend, you're in luck!
While it differs for each insurance company, we have everything you need to know about pet insurance coverage!
What Does a Typical Pet Insurance Plan Cover?
In most cases, pet insurance will cover medical expenses if your pet falls ill or is part of an accident. Feline and canine insurance are the most common type of pet insurance. Certain health insurers, though, provide "exotic pet insurance," which will cover a rodent, horse, bird, or reptile.
However, there are a number of topics that it may or may not address. Unlike people's health insurance, pet insurance often does not cover regular treatment such as exams and rabies vaccinations. It also excludes pre-existing medical issues.
Types of Coverage
With so many insurance carriers available, it's hard to know which one is right for your pet and your wallet. There are certain types of coverage when it comes to pet insurance. Let's dive into what they consist of so you can have a better idea of what your furry friend needs!
Accident Coverage
When your pet is hurt, accident coverage can help you provide for them without having to worry about the expense. It includes torn ligaments, puncture wounds, cuts, fractured bones, ingested items, and hazardous ingestions as well as other accident-related injuries and crises.
It also covers X-rays, MRIs, ultrasound scans, bloodwork, stitches, prescriptions, hospitalization, and operations, among other treatments linked to accidents.
Illness Coverage
You can receive compensation for the expenses of severe and minor diseases. This includes cancer, arthritis, hyperthyroidism, respiratory infections, digestive disorders, and urinary tract infections.
It can encompass it all from detecting your pet's illness to the therapies he or she requires to recover. When you're coping with the burden of tending to a sick pet, having this financial support may be a huge help.
Behavioral Coverage
Frequent licking, fur pulling, restlessness, and aggressive chewing are all indicators of behavioral difficulties that can be stressful and detrimental to your pet. They can also cause harm to your house and cause disruption in your family's life.
Some insurance companies and their behavioral plans cover the price of identifying and treating these problems. This insurance isn't available from all pet insurance companies, and it's sometimes only accessible as an add-on.
Hereditary Conditions
This insurance covers the costs of genetic diseases and congenital abnormalities that don't manifest problems until later in life. Cardiovascular disease, intervertebral disk disease (IVDD), eye diseases, and hip dysplasia are among the most common.
It's critical to get pet insurance that covers inherited diseases, specifically if your pet is predisposed to them. Great Danes, Labrador retrievers, and German Shepherds are some of the most vulnerable breeds. This coverage is only available as an add-on with some pet insurance companies. If you want to include it in your plan, you'll have to pay extra.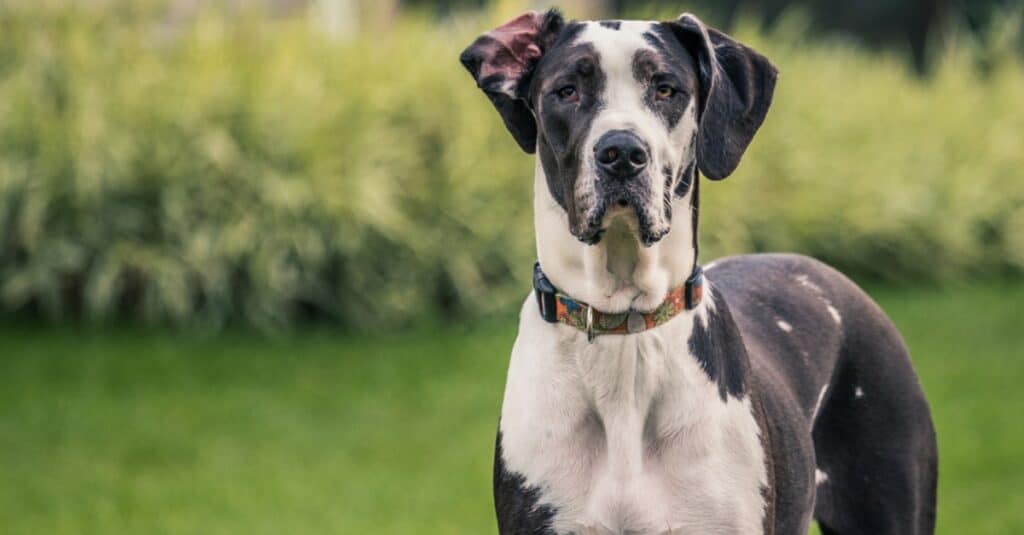 Alternative Therapies
Alternative treatments are now widely accessible to assist dogs in recovering from accidents or diseases. Reflexology, hydrotherapy, chiropractic care, rehabilitative treatment, and low-level laser therapy are some of the treatments available. Alternative treatments used to treat a qualifying ailment are part of some plans. Most carriers may not offer this coverage or may only offer it as an add-on.
What to Look for in Pet Insurance
Do you want pet insurance that constantly goes above and above, or do you want to keep your costs low by purchasing accident-only coverage that excludes pet illnesses? Perhaps you're looking for a solution that falls somewhere in the middle?
Maximum Payout Per Year
In most cases, the insurance company will give you the option of setting a maximum annual payment amount. This is the highest amount that the pet insurance policy will pay out in a given year.
Payment choices for pet insurance plans range from $5,000 to an unlimited amount. If you pick an unlimited payout, your premium will be more, but you won't have to worry about exceeding your yearly restrictions if your pet requires expensive treatment.
Amount of Reimbursement
You'll choose a reimbursement level when you buy a plan; the lower the reimbursement grade, the less your pet insurance costs will be. The most common reimbursement alternatives are 70%, 80%, or 90%.
Deductible
If you pick a higher deductible, your monthly pet insurance price will be lower. Deductibles of $100, $250, and $500 are the most prevalent. When your deductible has been met, you can send your vet expenditures to your pet insurance carrier for reimbursement. Trupanion's lifetime per-condition deductible is unique in that you only pay a deductible once per new condition instead of resetting it each year.
How Much Does Pet Insurance Cost?
Pet insurance with accident and illness coverage typically costs $49.51 each month for dogs and $28.48 a month for felines. The cost to insure your pet, on the other hand, may vary based on a variety of circumstances, such as the insurer you choose.
The price of pet insurance is determined by a variety of criteria, such as the breed, sex, age, and location of the pet, as well as the coverage options and deductible you select. Here's a closer look at some of the most prevalent factors:
Deductibles: Many insurance plans let you set your deductible or the price you must pay before your coverage kicks in. Knowing and understanding the nature of the deductible in addition to its value is essential. Some insurance companies use per-incident or per-condition deductibles instead of (or in addition to) an annual deductible for all treatments.
Pre-existing conditions: Pet insurance providers will not pay out for illnesses that your dog, cat, or other pet had before you bought the policy.
Pet's age: Premiums rise with age, and for really elderly animals, they rise dramatically. Furthermore, once your dog or cat reaches the age of 10 or 12, the number of insurers available to you will be drastically reduced.
Location: Due to higher veterinarian care costs and other socio-economic concerns, pets residing in urban areas, notably along the coasts, will have higher pet insurance rates. New York and California are two states where vet costs are extremely high, resulting in higher rates.
Preventative care add-ons: An accident or sickness coverage plan will provide the best value, but you might also include preventative care coverage. Comprehensive coverage refers to policies that cover both normal and accident or illness treatment.
The Cost of Senior Pets
Aging pets should not be disregarded when it comes to insurance. If we had to choose, Embrace would win as the best pet insurance for senior pets. It offers full coverage to pets under the age of 14 and accident-only coverage to pets 15 and up.
Accidents and diseases are covered by Embrace for pets up to 15 years old. After that age, you can still purchase insurance, but only for accidents. That's unique since most insurance companies won't cover animals over the age of 10.
Embrace does not offer wellness benefits as a stand-alone policy. Instead, pet parents may join the Wellness Rewards program and contribute a set percentage toward the cost of preventative care. Since payments are not carried over from year to year, be sure your yearly contributions cover the anticipated expense of preventative care.
Another benefit of Embrace pet insurance is that the premiums are gradually decreasing. If you do not get a claim reimbursement, Embrace will reduce your annual deductible by $50. All plans contain a 30-day money-back guarantee or a pro-rated refund if you've already lodged a claim within that time period.
Is Pet Insurance Worth It?
So, how much money will you get back after paying your monthly premiums? Is pet insurance, above all, worthwhile?
Reimbursement levels might range from 70 to 90 percent of the entire claim, dependent on your plan. In the United States, the median amount of money paid for claims under accident and sickness policies was $278. The odd thing is that while joining a plan while your companion is young and fit is the cheapest option, you'll almost certainly need it as your pet becomes older.
As you might think, there is no one-size-fits-all solution. While some passionately advocate having pet insurance, others believe that, due to the numerous exclusions, waiting periods, and limits, it is preferable to set up your own pet health savings account and cover medical expenses fully out of pocket.
Whatever your circumstances, make sure to read the tiny print to understand what the policies include. Pet insurance may not be the greatest fit for your requirements and scenario if this is the case.
Up Next
The 4 Best Pet Insurance Companies – If you're interested in getting insurance for your furry pal, consider taking a look into some of the highest quality, most affordable, and caring insurance providers.
The photo featured at the top of this post is © iStock.com/thodonal
---