The state of Colorado definitely makes every bird lover's to-visit list. According to the Colorado Parks and Wildlife Department, the state is the 8th largest state in the US and houses up to 494 species of birds. Colorado is known to house a significant number of endangered and threatened species, as well as some of the rarest large and beautiful birds.
Some of Colorado's rare beauties are the ​Gunnison sage-grouse, ​the whooping crane, and the southwestern willow flycatcher. The southwestern willow flycatcher, for instance, is both federally and state endangered. If you're a bird lover, this article will have you daydreaming of a week of carefree birding in Colorado. Check out Colorado's 14 best birdwatching spots this summer.
Barr Lake State Park
Established in 1977, Barr Lake State Park is located in Colorado's Adams County. The park's 2,715 acres is populated with 346 species of birds. In addition, the headquarters of the Bird Conservancy of the Rockies is located on the park grounds. Barr Lake also offers other activities, such as fishing and boating, which are allowed in certain parts of the park.
Chatfield State Park
Chatfield State Park is a 1,423-acre park located in Colorado's Douglas and Jefferson counties. The park houses more than 300 migrant and resident species of birds. However, Chatfield State Park isn't known only for birds but also for an impressive variety of mammals, such as mule deer, red foxes, and cottontail rabbits.
Cheyenne Mountain State Park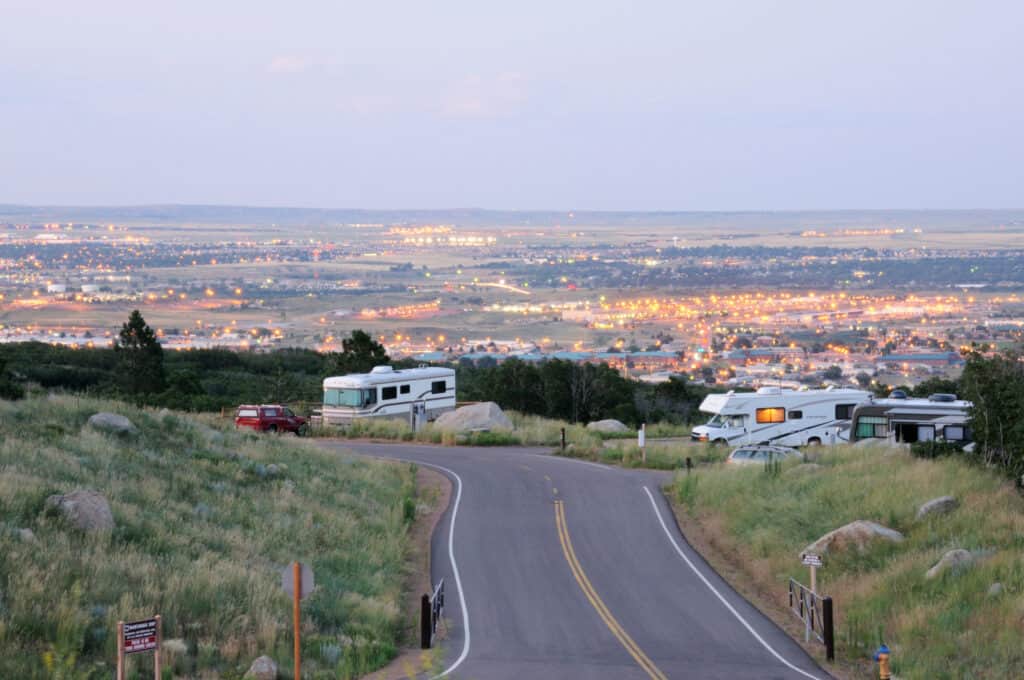 Located in El Paso County, Colorado, Cheyenne Mountain State Park's frequented by more than 100 bird species. Some of the most commonly spotted species are the sharp-shinned hawks, golden eagles, and American kestrels. The park was established in October 2006 and now has trails, which are open to bikers and hikers. However, bringing a pet dog or horse isn't allowed as they may disturb the ground-nesting birds.
Highline Lake State Park
Located in Colorado's western Mesa County, Highline Lake State Park is a popular birdwatching spot which is no surprise, considering the presence of over 200 bird species. The park's often visited by white pelicans, whooping cranes, and great blue herons. It also has several spots dedicated to fishing.
Jackson Lake State Park
Colorado's Jackson Lake State Park, a spot famous for birding, is located in the state's Morgan County, stretching across 2,411 acres. Apart from being popular for its view of hundreds of bird species, Jackson Lake State Park is known for fishing and boating activities. It also has over 200 camping spaces and many other activities to keep visitors entertained.
John Martin Reservoir State Park
The John Martin Reservoir State Park, located in Colorado's Bent County, is popular for birdwatching. The park contains the John Martin Reservoir, which is the largest body of water in Colorado by capacity. Bent County is known to have over 400 bird species, and the John Martin Reservoir State Park is one of the best places to get a glimpse of them.
Navajo State Park
The Navajo State Park is about an hour and a half drive from the Navajo Reservoir. The massive reservoir is frequented by various migratory and resident bird species and is also home to a wide range of wildlife. Due to its location, the Navajo State Park offers the best view of the reservoir's birds and is a favorite location for bird lovers all over the state.
St. Vrain State Park
Saint Vrain State Park is located in Weld County, Colorado. Formerly known as Barbour Ponds, St. Vrain State Park is a popular birding location. It is rather popular for its many romantic trails that lead around the 14 ponds scattered around the park's grounds. St. Vrain State Park is home to many migrating and resident bird species.
Steamboat Lake State Park
Steamboat Lake State Park is located in Routt County, north of Steamboat Springs. The state park is another popular spot for bird watching in the summer. It is located in Routt County and sits on 2,820 acres of land. The park's reservoir accounts for 1,101 acres of the park's size, making it the perfect spot for other fun activities such as camping, boating, and picnics.
Sweitzer Lake State Park
Sweitzer Lake State Park is located in Delta County, Colorado. It spreads across 210 acres of land and includes a reservoir. The park is frequented by at least 170 migrating and resident bird species. Sweitzer Lake State Park is a gorgeous location for birdwatching, picnicking, and boating. There are even sections where swimming is permitted.
Vega State Park
Colorado's Mesa County is home to the popular Vega State Park, known for its wildlife variety. Many species of birds, mammals, and fish can be spotted in its 1,823-acre territory, which contains a 900-acre reservoir. Some exciting species spotted in Vega are the mountain bluebird, the downy woodpecker, and even the rare dusky grouse. Vega State Park offers other fun activities: snowmobiling, boating, and camping.
Mueller State Park
Mueller State Park is famously home to over 115 species of migratory and resident birds, making it a perfect location for birdwatching. The park measures 5,112 acres and has 55 miles of trails that many campers, bikers, and horse riders enjoy through the summer. In the winter, Mueller State Park is more popular for snow tubing, sledding, and snowshoeing.
Two Buttes Trail
Located in the East of La Junta in Baca County, the Two Buttes Trail is the perfect place to go birding for migratory birds. The trail is named after the town of Two Buttes, popularly visited by at least 440 of the 494 bird species found in Colorado. In addition to its birding trail, Two Buttes town also contains a Reservoir on Two Butte Creek.
Castlewood Canyon State Park
Colorado's Castlewood Canyon State Park is known to house at least 100 species of resident birds living and raising their young on the park's 2,621 acres of land. Its beautiful scenery is perfect for birding and picnicking. Castlewood is also known to have rock climbing activities as well as numerous trails that offer solitary walks to bird lovers. Visitors may also spot its many species of mammals and reptiles, including rattlesnakes.
The photo featured at the top of this post is © Narrow Window Photography/Shutterstock.com
---