Pennsylvania is an incredible state in which to catch fish. Not only is the state home to several different rivers, but it also has a border with one of the Great Lakes. Today, we're going to examine some of the best fish to catch in Pennsylvania. We'll show you some common fish, a few rare ones, and those of varying difficulties to help you get the most out of your fishing experience. The next time you're in the Keystone State, you'll know which ones to get on the line!  
What Are the Best Fish to Catch in Pennsylvania?
Pennsylvania has many lakes, rivers, and streams with healthy populations of fish. You can find a variety of different fish in the numerous bodies of water around Pennsylvania. Although you could make an argument that more than our five chosen species are the best fish to catch in Pennsylvania, we feel that our selections are helpful.
We've chosen five different species of fish that vary in terms of their rarity, difficulty to catch, size, and more. Once you've finished reading this list, you should have a good idea about at least one or two fish that you'll want to try to reel in.  
1. Walleye
You can find walleye in many bodies of water throughout Pennsylvania. The Delaware River, Susquehanna River, and Lake Wallenpaupack are just a few of the best places that you can catch them. However, some of the best walleye fishing in the state is found in that little northwestern corner of Pennsylvania at Lake Erie.
The walleye season starts in late spring, making the early summer a great time to catch these fish. Typically, they measure between 1 and 2 feet in length, and they can weigh between 5 and 10 pounds at those lengths.
However, the largest one caught in Pennsylvania measured 34 inches and weighed 18 pounds. These fish are often pursued by experienced anglers. After all, they're usually in the deeper waters of lakes during the day and come into the shallower, clear areas at night. You'll find them in the dawn and dusk hours, usually in places with a fair amount of aquatic vegetation.
Some good baits for walleyes include small minnows, worms, and leeches, but you can also use soft plastic lures, spinners, and crankbaits.
2. Flathead Catfish
Generally speaking, flatheads are not as common as channel catfish. However, they tend to grow rather large. The average flathead measures up to 30 inches, after all. That makes them one of the best fish to catch in Pennsylvania for people that want to land "the big one."
While rare, these fish are often sought in the Susquehanna River, especially in the lower third of the river. The flatheads pulled from this river frequently weigh between 30 and 50 pounds and weigh 3 feet long or more. Many people catch them on boats, but some people catch them from river banks.
These fish are usually caught in the evening or just after the sun goes down. This is often the time of day they will come out from the cover of logs and vegetation and wait for the river current to bring food their way.
However, you can coax them out of the deep holes in slow rivers by using the right bait. Try using live bait like perch or shrimp to get them to bite. Make sure to have a net and a camera ready.
3. Rainbow Trout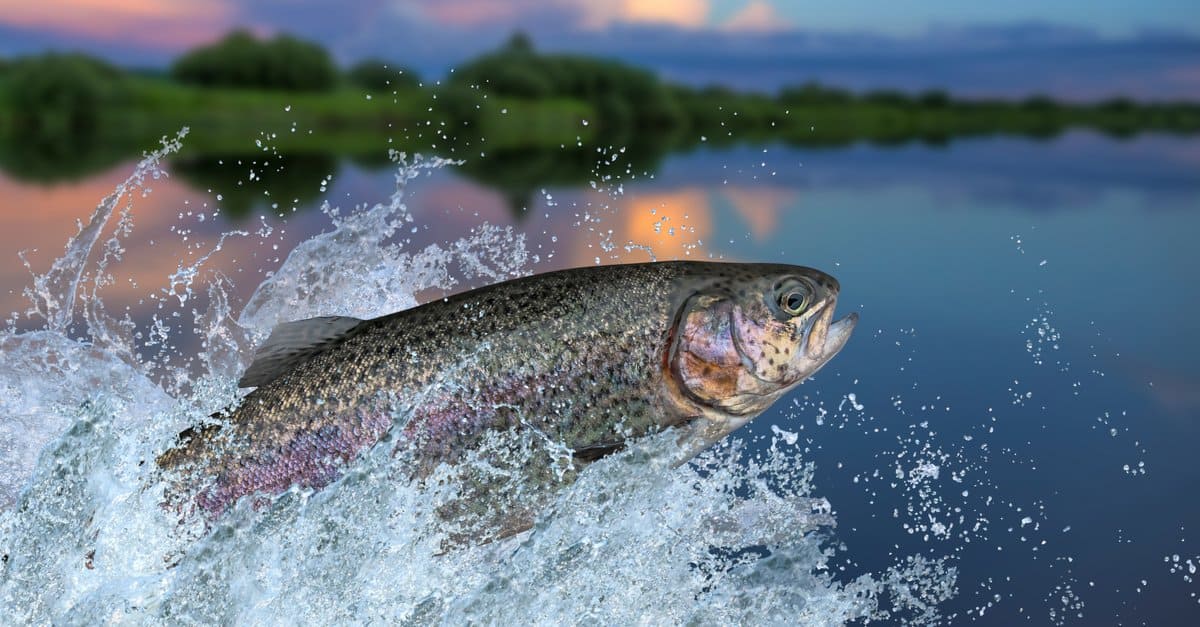 Rainbow trout are far easier to pull in than a 50-pound flathead catfish, and they have a beautiful look to them. These fish are often stocked in the waters of Pennsylvania, but they are not native fish.
You'll find them in the Delaware River and the Youghiogheny River along with Lake Erie, and various streams throughout the state. These fish are great to catch for experienced anglers along with individuals trying to improve their fishing skills.
Since they prefer cool waters, it's best to look for these fish during the morning and evening during summer. Moreover, they often go for live bait like minnows and worms, but they can also be caught with something as simple as corn.
You need to go for deep water, though. These fish are usually below 15 feet in summer, and they can go down much farther to 40 feet or more. That means you can catch them from shore on waters with a good drop-off, but you can also fish from a boat.
4. Carp
Carp are not the most exciting fish since they are basically grazers on the bottom of the water. However, their size and approachability at various levels of difficulty make them some of the best fish to catch in Pennsylvania. You can find them in both the Monongahela River and the Susquehanna.
They're also seen in Lake Marburg, Raystown Lake, and others in the state. Some people insist on chumming the water with bait to bring carp to the waters and get them interested. That can bring about unwanted fish, though. Still, you can get away with using some very basic bait, too. That includes maggots, corn, and various types of commercial bait.  
Most of the fish you catch will weigh about 10 pounds or less. Many larger specimens have been caught in Pennsylvania's waters, though.  
5. Largemouth Bass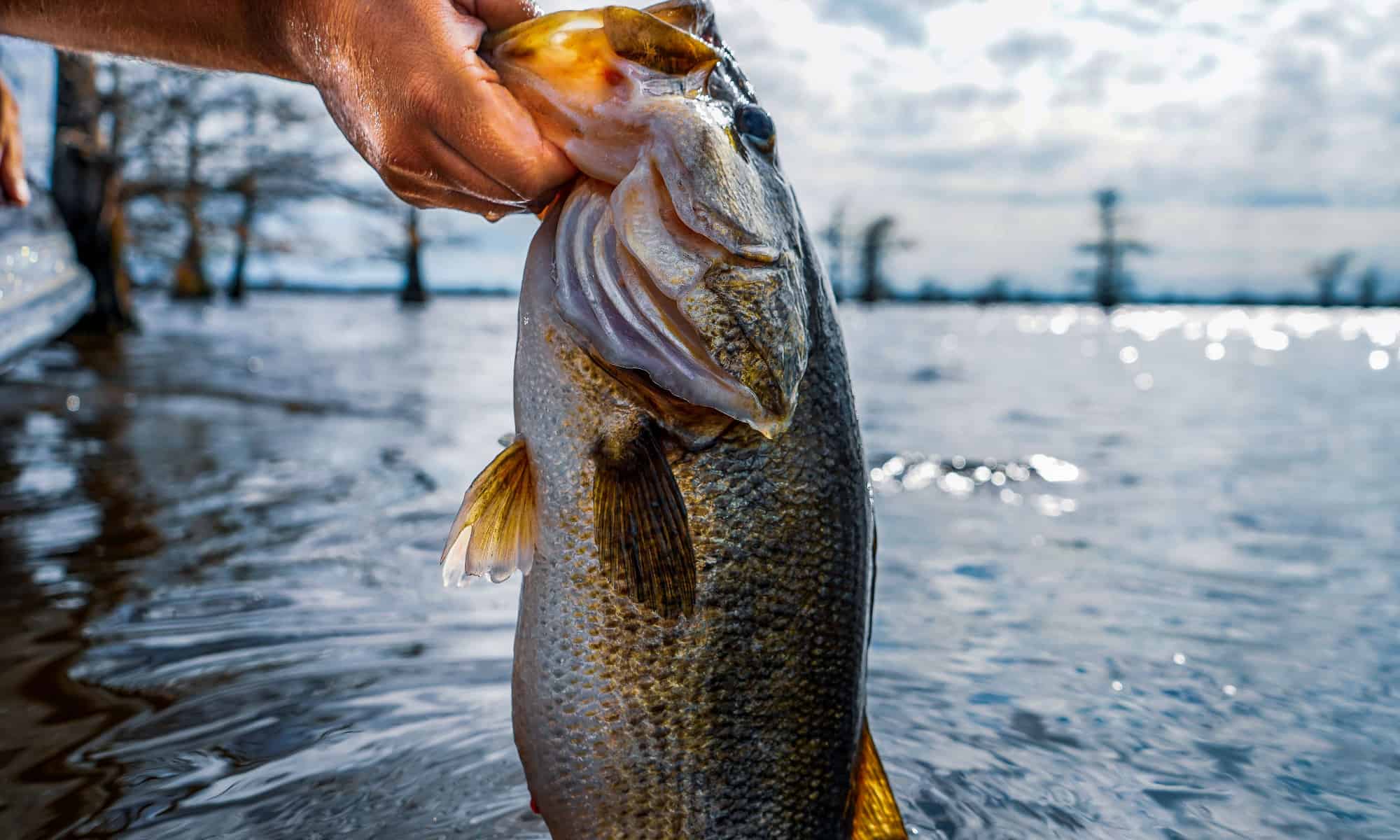 The largemouth bass is a popular fish to catch because of its size and the satisfaction that people get from holding them up for pictures. If you're not experienced with catching largemouth bass, you should get ready to lose a few lures and hooks.
They love to live in places with lots of cover. That means casting into places with vegetation or fallen trees. They like to live in slow-moving parts of rivers or within lakes and ponds. During the summer, they're often most active in the early morning and early evening, but you can still catch them in the daytime in the right spots.
These fish are incredibly widespread in Pennsylvania. You can find them in Shawnee Lake, Lake Wilhelm, portions of Lake Erie, French Creek, the Allegheny River, and more! Try using lures with dark colors, like plastic worms, crankbaits, and jigs. Also, you can use minnows as live bait.
Now that we've covered some of the best fish to catch in Pennsylvania this summer, we have to remind you to follow all state and local laws. Check the regulations on everything from licenses to the time of year you can catch certain fish, and what size you can keep. Nothing ruins a good time fishing like finding out you inadvertently broke the law.
Up Next:
---
Sources

Pennsylvania Pressroom (1970) media.pa.gov/Pages/fish-and-Boat-Commission-Details.aspx?newsid=258#:~:text=Walleye fishing opportunities exist across,Wallenpaupack and many other locations
National Wildlife Federation (1970) nwf.org/Educational-Resources/Wildlife-Guide/Fish/Walleye
Pennsylvania Fish and Boat Commission, Available here: https://www.fishandboat.com/Fish/PennsylvaniaFishes/Trout/Pages/default.aspx
Pennsylvania Fish and Boat Commission, Available here: https://www.fishandboat.com/Locate/BestFishingWaters/Pages/LargemouthSmallmouthBass.aspx