How much does a dog truly cost? You might buy an expensive purebred puppy or adopt a dog nearly for free from a shelter. However, once you get your dog home, there are many costs involved with owning a dog. Some of them are one-time or infrequent costs, but others are ongoing for as long as your dog lives. Before you give the gift of a puppy to yourself or someone else, it's best to be informed. Keep reading to find out the real cost of owning a dog.
Buying the Dog
First, the cost of a dog depends on the age, breed, and where you purchase it. If you buy a puppy from a shelter you can expect to pay between $50 and $400. If you buy a pure bred dog from a breeder expect to pay anywhere from $1,100 to $3,500 depending on the breed. These prices, whether purchasing from a shelter or breeder cover the costs of food, materials, registration, and other boarding costs associated with the dog. Additionally, it may help to cover any medical expenses prior to your adoption. Sometimes, when shelters get overcrowded, they have special adoption events during which they reduce or even waive the adoption fees. So, to recap:
A shelter adoption will usually cost $50 – $400
A breeder adoption will range from $1,100 – $3,500 depending on breed
Sometimes shelters hold special events with reduced fees, or wave them entirely
What kind of dog can you find at the shelter? My friend actually found a purebred Malinois puppy in a shelter! These in-demand dogs can cost up to $3,500 when you buy them from a breeder. But, finding a purebred puppy at the shelter is not the norm. Most of the dogs at the shelter are mutts, with a little of this and a little of that mixed in. You can find dogs of all different sizes and colors. There are dog rescues that focus on specific breeds, so if you do have a specific breed in mind, you can still adopt a dog in need. But, if you're OK with whatever you find, then a shelter dog is probably great for you.
If you buy a purebred dog, you can expect to spend, on average, anywhere from $500 to $2000. This depends on the breed. For example, in 2014 someone paid $1.95 million for a prized Tibetan mastiff puppy. Rare breeds, such as the Czechoslovakian wolfdog can cost up to $50,000 simply because they are so uncommon. More common purebred dogs, like chihuahuas, go for around $800 on average.
One Time Dog Investments
Once you plan to get a dog there are things you will likely only have to get once. However, dogs can be destructive and things happen. You may need to buy certain things more than once if something happens to them.
Food and Water Bowls
Your pup will need something to eat and drink out of! You can often use regular human bowls, but if your dog is particularly large or particularly small, you might want to get something designed for dogs so it's easier for them to access. For example, some dog bowl sets come on a raised platform or dog bowl stand so your dog doesn't have to bend down so much to eat. Others are small with a wide and low opening so a small dog can easily reach the yummy food inside. Dog bowls cost anywhere from $10 to $50.
Best Outdoor Bowl
Dog Collar or Harness and Tags
All dogs should have a collar or harness, not only so that you can attach their leash, but also as somewhere to put their tags. Dog tags identify your dog's name, and also contain your information. If your dog should get lost, having a collar or harness with tags on it will make it easier for someone to return your dog to you. They also usually have any local registration information and vaccination information as required by local laws or ordinances.
If you're a stylish sort of person, you can spend several hundred dollars on a designer dog collar for your pal. However, there are plenty of affordable dog collars on the market for $10 or even less. Most of the time you can also get dog tags made for $10 or less as well. So the total cost for a collar or tags can be less than $20 if you're on a budget.
Dog harnesses tend to be more expensive than a simple collar, but some dogs like them better and some owners find it is easier to control their dog on walks with a harness. They run between $30 and $50.
If you buy a puppy, you may need to buy them a new dog collar or harness as they grow.
Best Dog Collar Set
Dog Leash
You may have to try a few leashes before you find the one that works best for you and your furry friend. There are retractable leashes, flat leashes, rope leashes, chain leashes, slip leashes, double leashes for multiple dogs, hands-free leashes, and more. What type of dog leash you get will depend on what type of dog you have, their size, and if they have any behavioral tendencies you need to control. Leashes cost anywhere from $10 to $70 dollars.
Dog Bed or Crate
Dogs love to have their own space to relax and feel safe. Some owners crate their dogs when they are not home or at night. Others just give their dog a nice bed for relaxation. Dog beds can cost anywhere from $35 to $200 or more for a luxurious option. Dog crates start at $30 for the most basic option and go up to $600 or more for comfortable options that look stylish for your home or match your decor.
Our Top Pick
Obedience Training
Some dogs require a bit of training right off the bat. You should be prepared to spend from $50 up to $120 per hour for a private training session or $30 to $50 per hour for group training sessions. There are also doggie boot camps that usually cost anywhere from $500 to $1250 per week. Dog training classes usually last for up to six weeks. Sometimes you can find low-cost group training options offered at pet stores. However, if you want to go with a professional private trainer you can expect to pay more. Luckily, training is usually a one-time thing.
Best Training Collar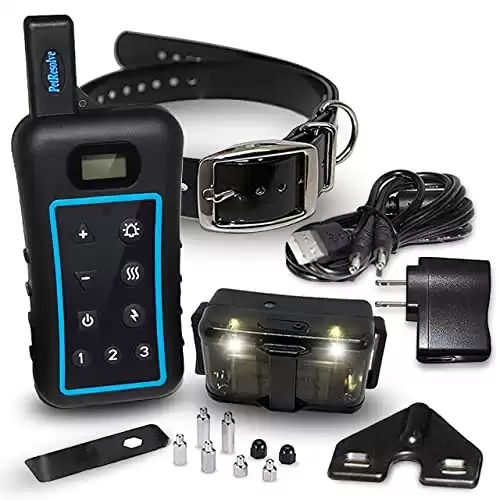 Healthcare
When you first get your dog, you may have to pay more for their healthcare in the first year, especially if you got a puppy. You may need to get them spayed or neutered, and puppies need more vaccinations in their first year than in subsequent years. The cost to spay or neuter your dog can be up to $500 at a private clinic. Spaying is usually a bit more expensive than neutering because it is a more complicated surgery. Many cities or counties have affordable spay and neuter programs because they want to curb the birth of unwanted animals.
In the first year, bring your dog to the vet every few months for vaccinations and to check if they are growing properly. These vet visits can add up. Some experts say that you may spend at least twice as much on your dog's healthcare in their first year of life as you will in subsequent years.
Recurring Dog Costs
Every year, your dog will have certain needs that come up over and over again.
Food
Dogs need to eat! Large dogs tend to eat more and small dogs eat less. You may spend up to $700 per year on dog food, depending on your dog's needs. If you need prescription food or custom allergy-friendly dog food, you may be paying even more than that. However, if your dog can just eat whatever food looks good at the store, you can spend as little as $250 per year on dog food.
Our Top Pick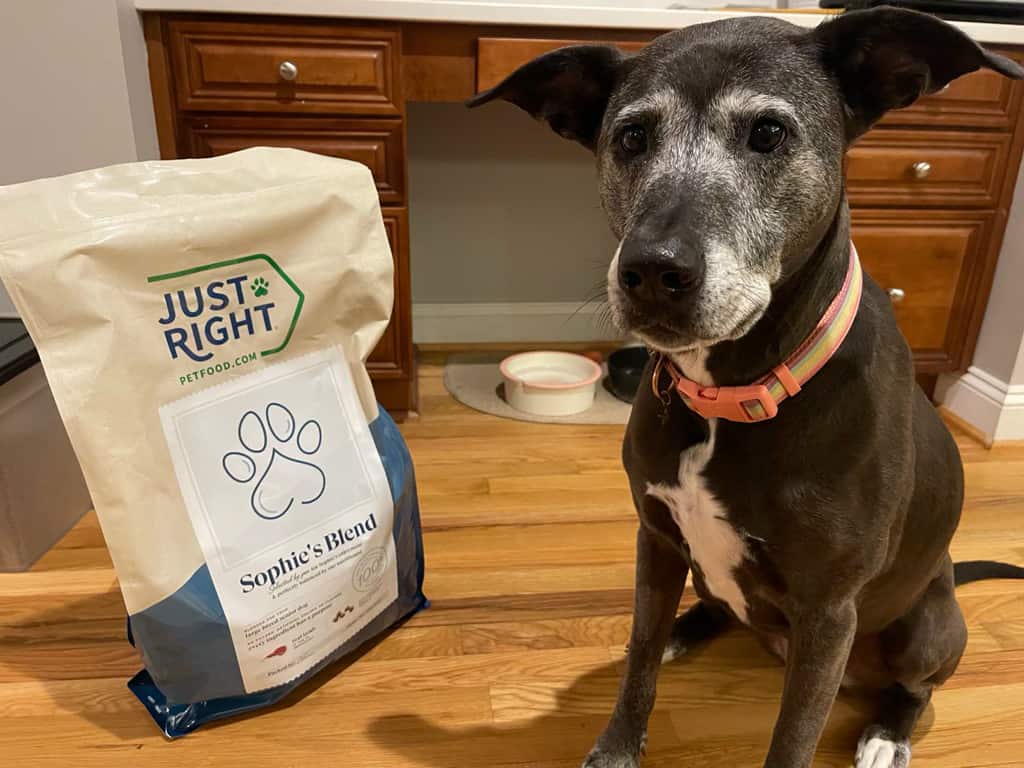 Dog Toys
Your dog needs toys to stay stimulated and to keep out of mischief. A well-entertained dog is one that will stay out of your hair—and your trash can. Dogs usually destroy toys after a while. They love to chew them and sometimes tear them apart. So, you might spend between $25 and $100 on new dog toys each year. However, some pet owners dote heavily on their pets and buy them new toys at every opportunity. If that's you, you might spend even more!
Best Puzzle Toy
Grooming
Some dogs don't really require grooming. However, dogs with long hair or difficult to manage coats will need grooming to stay happy and healthy. You can try to do it yourself with tools like a dog brush, but some breeds, like bichon frisées, will be the happiest and healthiest with professional grooming. This costs between $45 and $75 per visit. Your dog will need to get groomed anywhere from 4 to 12 times per year meaning you will spend between $180 and $900 on grooming each year.
Dog Walking
If you work from home or have someone at home all the time to walk your dog, you won't spend anything on this. However, if you work from an office and spend long hours away from home, you may want to hire a dog walker to take your pal out and make sure they get exercise (and go to the bathroom!) A dog walk costs around $20 each time. So, if you need a dog walker every business day for a month, you can expect to spend $400 per month or $4800 per year.
Pet Sitting
If you travel, hire someone to watch your dog while you're away. You can either hire a pet sitter to come to your house or board your dog at a facility. Dog boarding is on average $35/day and a pet sitter costs about the same for just a 30-minute visit. Dogs usually need more attention than that, so you might have a dog sitter come 2-3 times per day to visit with your dog, costing $60-$90 a day. If you go on vacation for 2 weeks each year, you would spend about $500 on boarding or $1200 on a dog sitter.
Preventative Medication
Your dog needs medication to prevent fleas, ticks, and heartworm. There are pills on the market that prevent all three of these pests, plus other parasitic worms like roundworms and hookworms. These medications can cost around $300 per year for your pet, but they are worth it. The cost to take care of your dog if they get fleas, ticks, or worms, is much more than that!
The Best Topical Flea And Tick Prevention For Dogs
Healthcare
Your dog needs an annual check-up to make sure everything is going Ok. Depending on their breed, they may need lab work to check on things like heart function or hormone levels. A routine checkup costs around $65. Lab work can cost $50-$100 depending on the test. Some dogs require teeth cleaning, which can cost a few hundred dollars as well.
Unexpected Expenses
With a pet, there is always the possibility that there will be unexpected expenses—usually of the medical variety. Dogs get sick, they eat things that make them sick, and they can injure themselves. A doggie ICU stay can cost anywhere from $200 to $500 per day. A dog surgery can run you up to $5000. Any emergency vet treatment may cost from $500 to $1000. Make sure to set aside a bit of money in case of a pet emergency.
One way to mitigate these emergencies is by getting pet insurance. Just like health insurance, this insurance covers your dog if something expensive happens to them. It usually costs around $35 per month or $420 per year. Make sure to read all the fine print so you know exactly what is covered on your pet insurance policy.
The Real Cost of Owning a Dog
If you're on a budget and you got your dog for free or very low cost from a shelter, you may spend around $1000 in your first year of owning a dog. This would include skipping obedience training and doing grooming yourself.
If you go all out you could spend up to $15,000 in the first year. This includes buying the most luxurious items for your dog and spending as much as possible on dog walking, training, and pet sitters when you go out of town.
Most people probably spend something like $2,000-$3,000 in their dog's first year. This breaks down to around $150-$250 per month.
In subsequent years, you will spend between $625 and $8,500 on your dog. Again, the expensive range includes daily dog walking, pet sitting for multiple weeks, and monthly grooming. Many people spend around $1,000-$1,500 on their dogs annually after the first year or between $80 and $125 per month.
Need Help?
If you got a dog and can no longer afford it, you don't need to give it up. There are organizations that work to get people the care they need for their dogs at a low cost, or even at no cost. Their goal is to keep people and pets together. There are also organizations that help people pay for unexpected medical expenses for their dogs. Some organizations are breed-specific, but others are for anyone who needs help.
The photo featured at the top of this post is © Stone36/Shutterstock.com
Ready to discover the top 10 cutest dog breeds in the entire world?
How about the fastest dogs, the largest dogs and those that are -- quite frankly -- just the kindest dogs on the planet? Each day, AZ Animals sends out lists just like this to our thousands of email subscribers. And the best part? It's FREE. Join today by entering your email below.
---