Utah is home to a vast array of wildlife and natural landscapes, including 3 national wildlife refuges, 13 national parks, and 3,558,338 acres of important bird areas. Although much of the state is a desert climate, Utah also has many other diverse environments with pockets of wetland oases, mountains, grasslands, and riparian habitats. In addition to at least 430 species of birds living in Utah, the state hosts many important areas for migratory birds that pass through each year. So, where are the best places to see birds in Utah? Here is a list of Utah's best bird watching spots to check out this summer!
1. Bear River Migratory Bird Refuge
Where the Bear River flows into the northern end of the Great Salt Lake in Utah, there are 80,000 acres of open water, mud flats, and marshlands that make up the Bear River Migratory Bird Refuge. The Refuge is an important wildlife area that hosts exceptional habitats for many bird species, including at least 9 shorebird species, 6 wader species, 4 grebe species, 5 gull species, 5 tern species, and 11 duck species, to name just a few. Bear River Migratory Bird Refuge is also home to the biggest white-faced ibis colony in North America, and is one of the best bird watching spots in Utah.
Visitors can stop by the visitor center for guides, maps, and exhibits, or visit the Wildlife Education Center for tours through the refuge. You can also easily observe birds by using the 12-mile-long auto route to drive through the wetlands.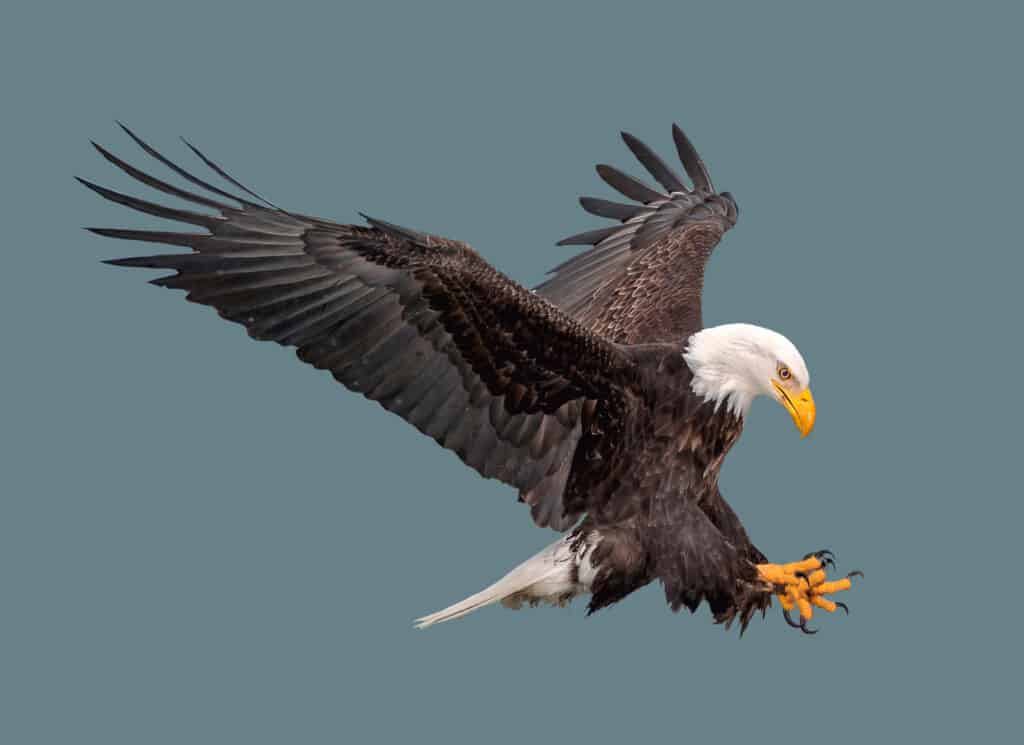 Common bird species found at the Bear River Migratory Bird Refuge:
Short-Eared Owl
Yellow-Headed Blackbird
Sora
Horned Lark
Virginia Rail
Marsh Wren
American White Pelican
Black-Necked Stilts
2. Antelope Island
During the late summer months and early fall, countless numbers of birds gather on Antelope Island and its 7-mile-long causeway. The causeway is particularly favored by shore birds, waterfowl, and wading birds, like red-necked phalaropes, Bonaparte's gulls, western sandpipers, American avocets, and white-faced ibises, who feast on the lake's brine shrimp and flies. Millions of migratory birds stop here along their journeys as well, in addition to the hundreds and thousands of birds that reside here on a daily basis. You can also observe bison on the island as well.
In addition to the diversity of wildlife found at Antelope Island, visitors often go sailing, paddling, camping, hiking, cycling, and even horseback riding. Be sure to bring insect repellent, however, especially during the warmer months. From April through June, it is advised to even bring fine mesh head nets to protect yourself from biting gnats.
Common bird species found at Antelope Island:
Northern Harrier
Sage Thrasher
Rock Wren
Horned Lark
Long-Billed Curlew
Brewer's Sparrow
Grasshopper Sparrow
Bald Eagle
Eared Grebe
Wilson's Phalarope
White-Faced Ibis
Western Sandpiper
Red-Necked Phalarope
Bonaparte's Gull
American Avocet
3. Ouray National Wildlife Refuge
Spanning 16 miles of the Green River, Ouray National Wildlife Refuge consists of many different habitats, from wetlands to grasslands, cottonwoods, and riparian areas. In fact, some of the best riparian cottonwood habitats on the Green River can be found here, making it one of the best bird watching spots in Utah.
During the spring and summer, you can see wetland birds like grebes, pelicans, egrets, and 14 different species of ducks. A 9-mile-long auto route runs alongside the river as well, providing visitors with an excellent view of birds in the cottonwoods and grasslands areas.
Ouray National Wildlife Refuge also provides habitats for mule deer, elk, prairie dogs, and river otters, as well as many endangered birds, fish, and plants. The Refuge is open year-round from sunrise to sunset.
Common bird species found in the wetlands areas of Ouray National Wildlife Refuge:
Snowy Egret
Gadwall
Pied-Billed Grebe
Clark's Grebe
Western Grebe
Eared Grebe
Cinnamon Teal
Sora
Virginia Rail
Black-Necked Stilt
Forster's Tern
Double-Crested Cormorant
American Bittern
American White Pelican
Wilson's Phalarope
Yellow-Headed Blackbird
Common bird species found in the grasslands and woodlands areas of Ouray National Wildlife Refuge:
Dusky Flycatcher
Gray Flycatcher
Willow Flycatcher
Black-Headed Grosbeak
Black-Chinned Hummingbird
Eastern Kingbird
Osprey
Say's Phoebe
Sandhill Crane
Lewis's Woodpecker
Brewer's Sparrow
Sagebrush Sparrow
4. Fish Springs National Wildlife Refuge
Although it is quite a long and dusty drive, a trip to Fish Springs National Wildlife Refuge is well worth the effort. Located around 100 miles southwest of Salt Lake City, this desert oasis is filled with natural springs, turning 10,000 of the 17,992 acres here into a wetlands ecosystem. Many species of waterfowl can be seen at the Refuge, including swans, grebes, shorebirds, and wading birds. Golden eagles enjoy the refuge year-round, while rough-legged hawks and bald eagles can be seen during the winter.
One of the unique qualities of Fish Springs National Wildlife Refuge is that—being such a bountiful oasis in the middle of the desert—it provides a much-needed pit stop for many birds that may have wandered from their usual routes, like Williamson's sapsuckers, jaegers, reddish egrets, and black-throated blue warblers.
Common bird species found at Fish Springs National Wildlife Refuge:
Golden Eagle
Marsh Wren
Double-crested cormorant
Short-eared Owl
Sage Thrasher
Horned Lark
Yellow-Headed Blackbird
Black-Throated Sparrow
Loggerhead Shrike
Trumpeter Swan
Tundra Swan
American White Pelican
5. Farmington Bay Waterfowl Management Area
At least 252 species of birds have been seen in the Farmington Bay Waterfowl Management Area of northern Utah. Much of the area is closed during summertime to protect many species of birds, but there are still areas open for viewing. All along the edge of the island you can find information signs, parking spots, and picnic tables, as well as several trails and even a short drive that takes you through a few of the wetlands areas. There are also accessible restrooms available at the main entrance, as well as at the Great Salt Lake Nature Center.
The Farmington Bay Waterfowl Management Area is open all year from 8:00am-5:00pm, and it is free to visit. Depending on the season, some areas may be closed to cars, but you can still walk on foot or bike along the trails. This state-owned wildlife preserve is one of the best bird watching spots in Utah, and offers an excellent opportunity to observe birds in their natural habitats.
Common bird species found at Farmington Bay Waterfowl Management Area:
Bald eagle
Northern Harrier
American White Pelican
Short-Eared Owl
California Quail
Bufflehead
American Avocet
American Wigeon
American Tree Sparrow
Tundra Swan
Eared Grebe
Herring Gull
Virginia Rail
Wilson's Snipe
Sora
6. Eccles Wildlife Education Center
A trail connects the Farmington Bay Waterfowl Management Area to the Eccles Wildlife Education Center, so if you have the time, be sure to check out both locations! Located along the edge of Farmington Bay, the George S. and Dolores Doré Eccles Wildlife Education Center contains ponds, mudflats, marshes, wetlands, and grasslands. These rich environments provide first-rate homes to hundreds of songbirds, migrating waterfowl, and shorebirds.
The Wildlife Education Center is located on the Robert N. Hasenyager Great Salt Lake Nature Reserve and offers numerous educational experiences for visitors. Guided tours, fieldtrips, wildlife exhibits, and the L.S. Skaggs Wetland Discovery Classroom are excellent opportunities to learn more about the environment and its inhabitants. The Center also provides hands-on learning opportunities for children, including arts and crafts activities and scavenger hunts.
Many visitors enjoy taking a walk along trails just outside the Center to get an up-close view of the wildlife here. In addition, the Center offers blinds for photographers to use, located right along the edge of the water. As you can see, this is definitely one of the best bird-watching spots in Utah!
Common bird species found at the Eccles Wildlife Education Center:
Snow Geese
Canada Geese
Greater Sandhill Cranes
Great Egrets
American Avocet
White-Faced Ibis
Cinnamon Teal
Wilson's Phalarope
Wood Duck
Bald Eagle
White Pelican
Western Grebe
Black-Necked Stilt
Tern
7. Lytle Ranch Preserve
While there are many excellent bird watching locations in northern Utah, let's not forget the ones down in southern Utah as well! Lytle Ranch Preserve is located just 36 miles west of St. George in Southwestern Utah. The Preserve contains many natural springs that provide water to a stretch of the Mojave Desert in Utah, creating a unique environment and home for many different plants and animals.
At least 276 bird species have been observed across the 600 acres of the Lytle Ranch Preserve, including birds that are not always present in Utah. The common black-hawk, for example, is known to nest in this area, along with the mountain bluebird, ladder-backed woodpecker, and red-naped sapsucker. The Preserve is owned and managed by Brigham Young University, but it is open to the public.
Common bird species found at the Lytle Ranch Preserve:
Gambel's Quail
Red-Naped Sapsucker
Wild Turkey
Greater Roadrunner
Gray Vireo
Bell's Vireo
Anna's Hummingbird
Costa's Hummingbird
Lesser Nighthawk
Brown-Crested Flycatcher
Black-Throated Sparrow
Lucy's Warbler
Black-Tailed Gnatcatcher Crissal Thrasher
Summer Tanager
Phainopepla
Lazuli Bunting
Scott's Oriole
Hooded Oriole
Verdin
Ladder-Backed Woodpecker
Black Phoebe
Black-Throated Sparrow
Cassin's Finch
8. Tracy Aviary
While it is not a "natural" bird watching location, the Tracy Aviary in Utah is an extraordinary birding opportunity that should not be missed. This expansive bird sanctuary is one of the best bird watching spots in Utah, and hosts at least 135 bird species and is one of only two free-standing aviaries in the United States. Visitors can take a stroll through Tracy Aviary and enjoy observing birds at their own pace, or you can meet some of the animals in the Flamingo Encounter, Lorikeet Adventure, Raptor Rounds, Bird Shows, and even paint with the hornbills!
Tracy Aviary focuses on bird conservation, helping in scientific research and providing education to visitors about the conservation efforts in Utah and around the world. Open from 9:00am to 5:00pm, you can visit the Aviary all year round, even during the snowy winter months. Utah residents can join the team at Tracy Aviary by volunteering, providing community service, and participating in bird surveys.
Common bird species found at the Tracy Aviary:
Tracy Aviary's beloved Andean Condor, "Andy"
Rehabilitated eagles that were injured in the wild
Southern Ground Hornbills from Africa
Endangered Keas from New Zealand
Monk Parakeets, Guira Cuckoos, Chilean Flamingos, and Red-Crested Cardinals from Argentina
Macaws, King Vultures, Blue-Grey Tanagers, and Toco Toucans from South America
Hooded Pittas, Violaceous Turacos, and Black-Naped Fruit Doves from the Rainforest
Birds from Utah's own wetlands areas
Up Next:
---
Sources

Lu Giddings, Available here: https://www.birdwatchingdaily.com/hotspots/115-farmington-bay-wildlife-management-area-farmington-utah/
Ashley Sanders, Available here: https://www.utah.com/articles/post/top-5-birdwatching-spots-in-utah/
Mel White, Available here: https://www.audubon.org/news/birding-utah
, Available here: https://www.daviscountyutah.gov/greatsaltlakebirdfest
Natalie Ockey, Available here: https://www.utahsadventurefamily.com/farmington-bay-waterfowl-management-area/