Key Points:
The largest park in Alabama by land mass is Oak Mountain State Park – which spans over 11,632 acres where Double Oak Mountain is located.
From 1934 to 1941 the Civilian Conservation Corps and Work Progress Administration worked on adding more infrastructure to the park including bridges, trails, and foundations. 
The park offers miles of hiking and mountain biking trails, camping, fishing, boating, wildlife interpretation, education, and much more in a beautiful setting.
If you're visiting or live in the area, you may have wanted to discover the biggest park in Alabama and why locals flock to it. Currently, the state of Alabama has 21 official state parks, with the largest being established in the early 1920s. Not only do most of the parks have stunning views, but they also have other activities that can be fun for all ages.
Alabama's government goes above and beyond to help preserve nature. This includes animal conservation, assigning state park boundaries, and expanding on protected areas. It's no wonder you'll find some of the best things to do at the local state park!
What Is the Biggest Park in Alabama?
With around 21 state parks in Alabama, the largest by land mass is Oak Mountain State Park. It spans over 11,632 acres where Double Oak Mountain is located. This state park isn't just known for its large size, though. Locals love to come here to enjoy the nice outdoor weather and use the hiking trails. Aside from that, it includes Oak Mountain, which attracts hikers who enjoy taking photographs of the surrounding area.
History of the Biggest Park in Alabama
This historical state park got humble beginnings back in 1927 when the State Land Act was granted. At the time, the park was established on Oak Mountain and was only a meager 940 acres. The park spanned slightly off the mountain, just shy of Little Oak Ridge.
However, major expansions happened from 1934 to 1941. The Civilian Conservation Corps and Work Progress Administration worked on adding more infrastructure than just nature to the park. The expansion added bridges, trails, and foundations.
In 1943, the park was further expanded by the National Park Service (NPS). They awarded the park another 8,000 acres on top of the already established 940. This led to the park becoming one of the biggest in the state.
Lastly, in 1971, the park started to undergo its final additions, which included new developments. Businesses started to open up golf courses, cottages, and even administrative buildings. The addition of this and campgrounds has led it to become the most popular and largest park in Alabama.
Where is Alabama's Largest Park Located on a Map?
Oak Mountain State Park is situated northeast of the city of Pelham, Alabama. Pelham is a suburb of Birmingham in Shelby County with the city being a short 24-minute drive from the park. Birmingham is located in the north-central region of Alabama and is one of the most populous regions in the state.
Oak Mountain State Park Wildlife
Oak Mountain State Park has abundant wildlife in and around the surrounding areas. Due to the vast land mass, the park is home to a wide variety of animals, some friendly and some not so much. Here is what you can expect to find.
Birds
The most abundant and active species in the park are the birds. During the day, the eastern bluebirds, killdeer, pine warblers, and brown-headed nuthatches are out and about. During this time, hawks are seen, specifically the red-tailed, red-shouldered, and broad-winged. At dusk, the American woodcocks and great horned owls start to wake up.
Fish & Aquatic Life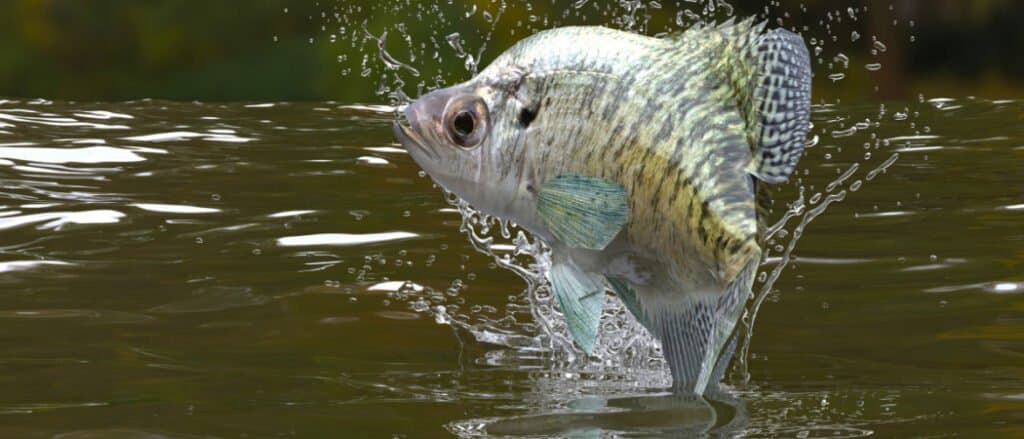 Oak Mountain State Park is a popular fishing location due to its abundance of aquatic life. There are two 85-acre lakes and a 60-acre lake with a handful of fish. Visitors are allowed to fish in these designated lakes.
The most commonly fished species include largemouth bass and catfish. However, you will also find bream and crappie fish. Other types of fish, including spotted, striped, and white bass, are also easy to spot.
Snakes
The state of Alabama has multiple snakes that can be found in the forest trails of Oak Mountain State Park. However, hikers mainly see the nonvenomous gray rat snake and the ring-neck snake.
These poisonous snakes include the following:
Mammals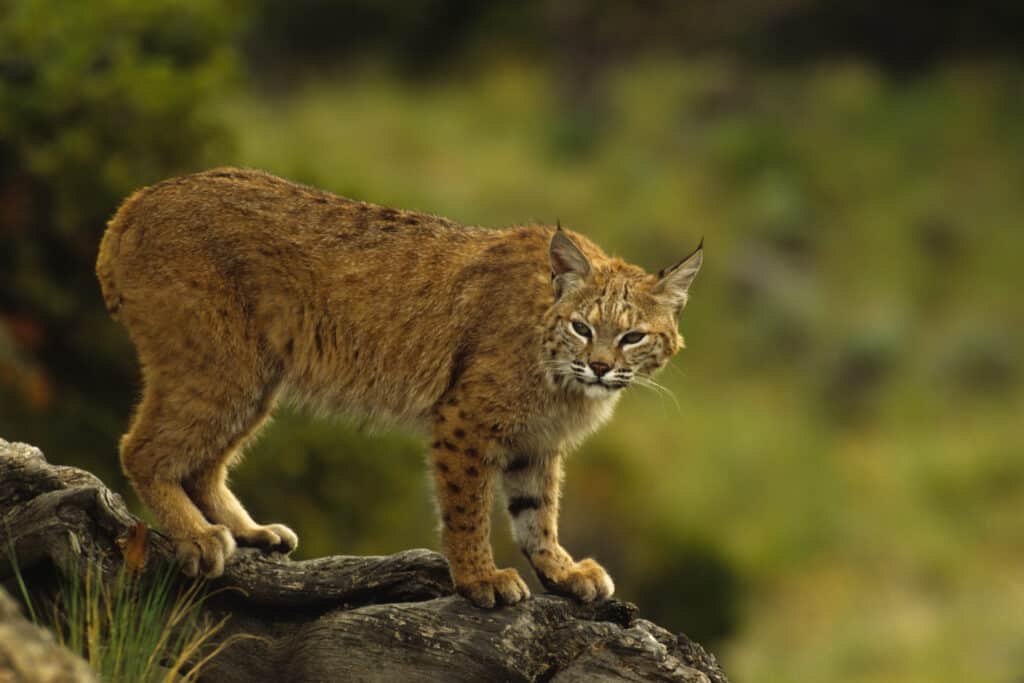 Aside from plenty of birds, there are also many mammals. Bobcats, coyotes, and squirrels are also very common. Some locals even note sighting black bears around the trails.
However, you also have friendly deer and elks roaming the mountain's base. They mostly stay away from humans but, on rare occasions, can be seen near water sources. Hikers are urged to take precautions for any animals they run into.
Oak Mountain State Park Facilities
For a few reasons, Oak Mountain State Park is a popular destination for locals. There are beautiful geographic views and a wide variety of activities to do! Below, we'll summarize everything you can do at the state park.
The Alabama Wildlife Center
Inside the state park is the Alabama Wildlife Center. The wildlife center is responsible for rescuing and rehabilitating all types of wildlife. The center takes in over 2,000 birds of all species each year, mainly owls, hawks, and vultures.
Oak Mountain Interpretive Center
Aside from outdoor wildlife, guests can head to the Interpretive Center, where they see some surrounding wildlife up close. Mainly, the facility creates an exhibit space where locals can have close encounters with snakes, turtles, and other animals.
The Demonstration Farm
The Demonstration Farm is an interactive petting zoo where families can pet animals. While the zoo doesn't have many native Alabama animals, they have your standard petting zoo animals. This includes goats, chickens, pigs, and more.
Oak Mountain State Park Activities
Aside from facilities, there are also a few expansions that the government made to Oak Mountain State Park. These are recreational areas that the public is allowed to use. Some activities are free, while others require permits, fees, and more.
Biking & Hiking
The park has over 50 miles of trails for bikers and hikers. Hikers can choose beginner-friendly trails that are just a short loop. Those looking for a challenge can make overnight hiking trips.
Biking conditions are excellent most times of the year. Even the International Mountain Biking Association (IMBA) has chosen the park's Red Trail as one of the most epic biking rides ever. Aside from that, BMX fans can hit the track that they've installed.
Naturalist Programs
A park with great family-friendly activities will always be a popular location. There are plenty of educational opportunities for kids, such as the petting zoo, wildlife center, and more. The Tree Top Nature Trail also includes bird sightseeing on a boardwalk. There are even education programs available year-round.
Camping
For avid campers, the state grounds include multiple options. Those who marvel at the outdoors will enjoy camping outdoors. You can make an online reservation from their Camp Store. Additionally, they have cabins for rent and even RV lots.
Watersports & Boating
The surrounding areas include a wide array of watersports. This includes Flipside Watersports, cable skiing, boat rentals, and swimming. The park includes multiple areas for anglers as well.
Is Oak Mountain State Park Worth Visiting?
Oak Mountain State Park is definitely worth visiting if you want to experience all kinds of recreational activities and wildlife. It's a great place for individuals or families. With so much to do, it's worth more than just one trip!
FAQs on Oak Mountain State Park
Where is Oak Mountain State Park located?
Oak Mountain State Park s located in Shelby County and is the largest park in the state. However, the park is government property and is only open to the public from 7:00 a.m. until sunset. The surrounding areas are owned by the government as well and will require that you have overnight camping grounds or permits.
Is it free to get into the biggest park in Alabama?
The park has a wide variety of activities and buildings that are open to the public. Due to this, the state charges an admission fee of $5 per adult and $2 for seniors or children. If you plan on camping, fishing, or renting a boat, you can expect to pay additional fees.
What's the most popular activity at Oak Mountain State Park?
The most popular activity at the park is camping and hiking. There is a designated campground outside of Oak Mountain with an amazing few of the surrounding wildlife. There are also over 50 miles of dedicated trails for hikers to enjoy.
The photo featured at the top of this post is © Vladimir Ternovoy/Shutterstock.com
---