What do you know about budgies and their lifespan? In the United States, the budgie, also known as its full name budgerigar, is more usually referred to as a "parakeet." You will undoubtedly encounter pairs of these colorful birds sitting together, which is why they are commonly referred to as lovebirds. These brightly-colored birds are distant cousins of macaws and scarlet macaws, as they all belong to the same parrot family.  
Budgies are native to Australia and can be found throughout much of Australia's interior west of the Great Dividing Range. They make great pets and many people find that these gentle birds make for a great companion. Curious to learn more about this adorable little bird? Let's explore the budgie lifespan and how you can extend its life. 
How Long Do Budgies Live?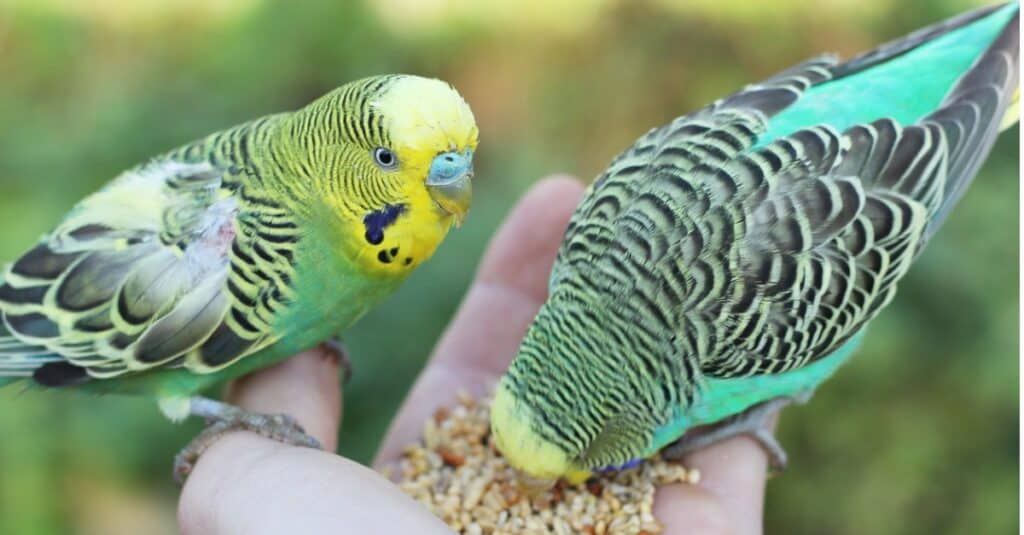 The average lifespan of budgies in the wild is 4-6 years. In captivity, budgies have been known to live longer, living an estimate of 5-10 years when properly cared for. In comparison to many other parakeet species, the budgie, unfortunately, doesn't have a long lifespan. 
Let's take a look at how the budgie's lifespan compares to other parakeet species by looking at other averages: 
As you can see, when compared to many other parakeet species, the budgie lifespan is much shorter. Nevertheless, budgies are still incredible pets to keep and there are many proactive steps that you can take as an owner to keep them alive for as long as possible. 
With our newfound knowledge of the budgie lifespan, let's move on to the budgie life cycle. 
The Average Budgie Life Cycle 
Budgerigars, like many other birds, undergo a similar life cycle. Let's take a look at this in more detail.
Breeding & Nesting  
Parakeets typically reproduce in reaction to rainfall in Australia's Outback. This typically occurs between June and January. Parakeet nests are simple in nature. Nests are built-in holes in trees, fence posts, or on the ground in the form of logs. 
Egg 
Budgies typically lay anywhere between 4 to 6 eggs. If viable, the eggs are one to two millimeters long and pearl white with no coloration. Female budgerigars can lay eggs in the absence of a male companion, but these unfertilized eggs will not hatch. The four to six eggs that are fertilized are then incubated for the next 18–21 days. 
Hatchlings 
The eggs hatch one at a time, with the first hatching after 17-19 days. The chicks are born naked and blind. Their first food is a liquid from the hen's crop known as parakeet milk. This is an important first meal since it is high in nutrients and antibodies. After 10 days, parakeet chicks open their eyes. They grow soft down at this stage, with 'pin feathers' developing after two weeks.
Adulthood 
Budgies can attain maturity at a young age of 7 to 8 months. Budgies' normal mature size ranges from 6 to 11 inches long. Parakeets are ready to reproduce when they reach the age of one year. A parakeet pair forms strong ties because both parents spend so much time parenting their young. This is why they do not like to live in isolation from other budgies. 
What Factors Impact The Budgie Lifespan 
As the budgie lifespan is not very long, it is helpful to know what impacts their lives. There are a few issues that budgies can run into, including predation and other external factors. These include: 
How To Extend The Life Of Your Pet Budgie 
Many factors influence the budgie's lifespan. If you are interested in getting a pet budgie, then you're going to want to know everything you can do to provide them with a great and long life. 
Here are the best tips to help extend your budgie's lifespan: 
Up Next:
More from A-Z Animals
---
The Featured Image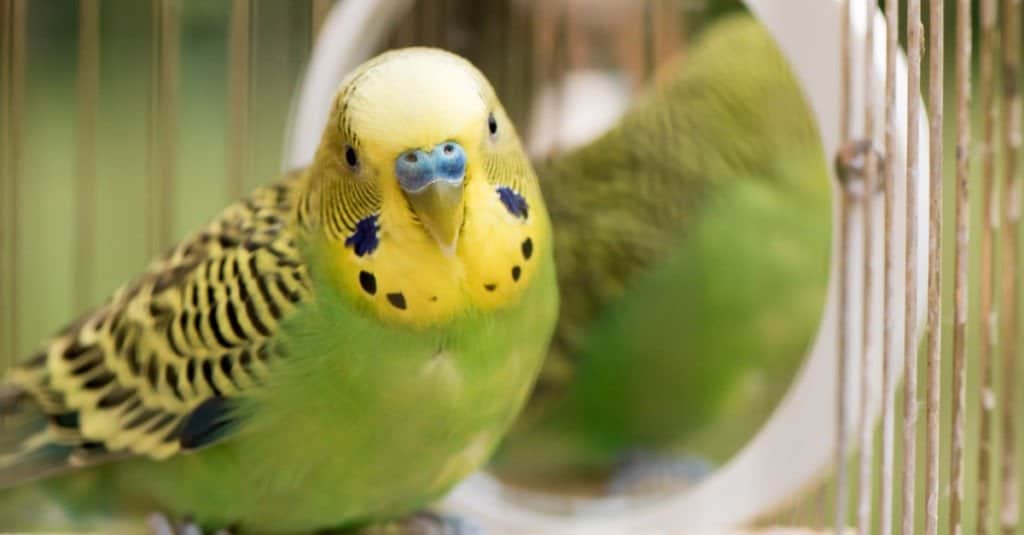 ---