↓
Continue Reading To See This Amazing Video
The best lakes in Montana exemplify the state's rugged and wild nature, ranging from large reservoirs to glacier-carved bodies of water. Montana, nestled within the Rocky Mountains, is known for its diverse landscape, including flatlands in the east and towering mountains in the west. Due to its geography, it is the fourth-largest state in the United States and one of the least populated. Nonetheless, it is a beautiful state known for its big blue skies, earning the nickname 'Big Sky Country.'
Western Montana lakes are known for their pristine and stunning nature, typically complemented with amenities such as campgrounds, lodging, restaurants, and boat rentals. The majority of these lakes are reasonably accessible, and several of them have a wonderful rustic atmosphere. So let us take a deeper dive into 10 of Montana's biggest lakes.
The 10 Biggest Lakes In Montana
    10. Ashley Lake
Ashley Lake is part of a group of lakes in northwest Montana, produced by the Cordilleran Ice Sheet's glaciers 12-14,000 years ago. At 3,500 feet above sea level, the lake lies among low mountainous terrain. It has 16.5 miles of shoreline and covers an area of around 3,250 acres (13.15 km2), making it one of the state's largest lakes. Ashley Lake is perfect for all freshwater recreational activities such as swimming, fishing, kayaking/canoeing, and motor boating. Fishing is excellent for kokanee, cutthroat, yellow perch, and the occasional rainbow-cutthroat hybrid. The best fly fishing results are around the shoreline, especially early morning and late in the evening, along the inlets of several creeks and streams. The wildlife around the lake is also diverse, providing home to moose, deer, black bears, coyotes, and wolves.
    9. Holter Lake
Holter Lake is near Helena in west-central Montana. With a surface area of 4,800 acres (19.42 km2), the lake made it to the ninth position. Along the banks of Holter Lake are well-maintained campgrounds that are perfect for boating, horseback riding, swimming, animal observation, and hiking. Holter Lake has healthy populations of rainbow trout, brown trout, walleye, perch, carp, burbot, and land-locked kokanee salmon. Holter Lake is quite popular with locals, owing to its proximity to Great Falls and Helena. This beautiful lake, surrounded by many vacation homes and cabins, has almost all the amenities available along the lake and in the surrounding communities of Craig and Wolf Creek, which cater to fly anglers on the Missouri River.
    8. Bighorn Lake
Bighorn Lake is a reservoir within the Bighorn Canyon National Recreation Area, located in northern Wyoming and extending into southern Montana, behind Yellowtail Dam. It typically comprises 17,300 acres and stretches 70 miles upstream into Wyoming, but in Montana, the lake covers a surface area of 5,574 acres (22.56 km2). Bighorn Lake offers an abundant opportunity to capture numerous types of fish while being surrounded by some of the most stunning outdoor scenery in the northwest United States, whether you fish from a boat or the shoreline. Walleye, brown and rainbow trout, yellow perch, carp, catfish, and crappie are just a few fish that thrive in Bighorn Lake's waters. In the neighboring Bighorn National Forest, there are numerous hunting options. Elk, mule deer, white-tailed deer, black bear, mountain lion, and pronghorn antelope are examples of big game animals.
    7. Lake McDonald
Lake McDonald is the largest of many lakes in Glacier National Park, located in Flathead County in the US state of Montana. The surface area of the lake is 6,823 acres (27.61 km2). The size and formation of Lake McDonald, possibly the most iconic of all Montana lakes, are the product of glacier carving. It is ideal for anyone planning to visit this breathtaking piece of heaven on earth for swimming and picnicking. The multicolored rocks and stones that show beneath the crystal blue water of Lake McDonald are among the most stunning features of the lake. The Continental Divide surrounds the lake except for the western side, adding to the lake's scenic beauty and serving to prevent any oncoming rain. There are also some fascinating wildlife viewing options in the lake's vicinity, with chances of spotting bighorn sheep, mountain goats, elk, and the occasional black bear.
    6. Hebgen Lake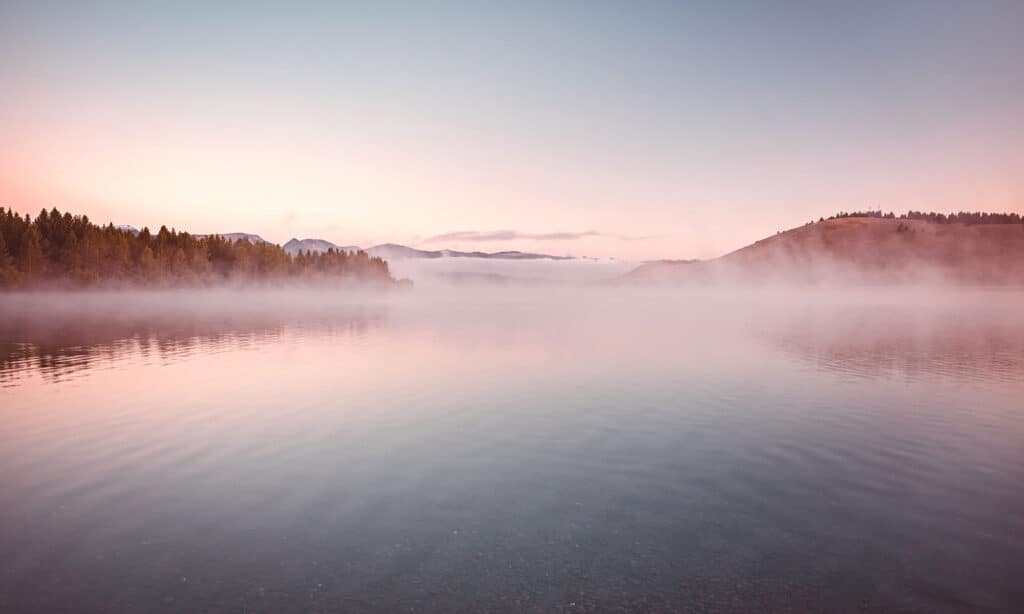 Hebgen Lake is an artificial body of water found in Montana's southwest area. Located just north of the state's Idaho border, the lake and dam are about 20 minutes from West Yellowstone. With a surface area of 13,440 acres (54.39 km2), the lake is the sixth biggest lake in Montana. Although a severe earthquake in 1959 destroyed many residences in the area, it has a long history as a resort and holiday destination. Highly sought after, the lake is known as one of Montana's most prestigious stillwater fishing lakes, with a hefty number of brown trout, cutthroats, and rainbow trout. Boating, camping, and swimming are among the activities available, in addition to excellent dry fly fishing. 
    5. Lake Elwell
Lake Elwell, also known as Tiber Reservoir, is a 14,800-acre (60.06-km2) lake in the north-central region of Montana, 15 miles southwest of Galata. It is home to big walleye and lake trout. At Lake Elwell, you can also catch channel catfish, black crappie, walleye, rainbow trout, yellow perch, and northern pike. Tiber Dam-Lake Elwell gives tourists one of Montana's most diverse recreational opportunities. The area offers over 178 miles of shoreline, a marina, and five well-maintained boat ramps strategically situated throughout the lake for boaters and swimmers. There are also a number of campgrounds where you may unwind.
    4. Canyon Ferry Lake
At 33,500 acres (135.6 km2), Canyon Ferry Lake is Montana's fourth-largest lake. Completed in 1954, the construction of the Canyon Ferry Dam along the Missouri River formed this stunning lake. Since then, its purposes have included power, irrigation, and flood control. Boat ramps, day-use areas, camping grounds, and marinas dot the 76-mile shoreline of Canyon Ferry Lake. In addition, there are also swimming and fishing opportunities. Rainbow trout, perch, and walleye thrive in abundance in the lake. Located against the Big Belt Mountains of the Rocky Mountains, the lake is also a popular outdoor destination that provides wildlife habitat. The Montana Department of Fish, Wildlife, and Parks manages a wildlife management area near the reservoir's edge, home to a tern and pelican colony.
    3. Lake Koocanusa
The Libby Dam, which impounded the Kootenai River in 1972, formed Lake Koocanusa in British Columbia, Canada, and Montana, United States. The lake has 46,460 acres (188 km2), with Montana accounting for more than half. The mountainous and inaccessible setting of Lake Koocanusa, surrounded by a national forest, makes the area rich in wildlife. Because of this, Lake Koocanusa is an excellent place to get away from the hustle and bustle. Swimming, boating, picnics, and fishing are available at the lake, a popular leisure site. There are a few campgrounds along the lake's shoreline as well. Lake Koocanusa hosts plenty of fish species, including rainbow trout, west slope cutthroat trout, brook trout, kokanee salmon, and burbot, whitefish, and Kamloops salmon. 
    2. Flathead Lake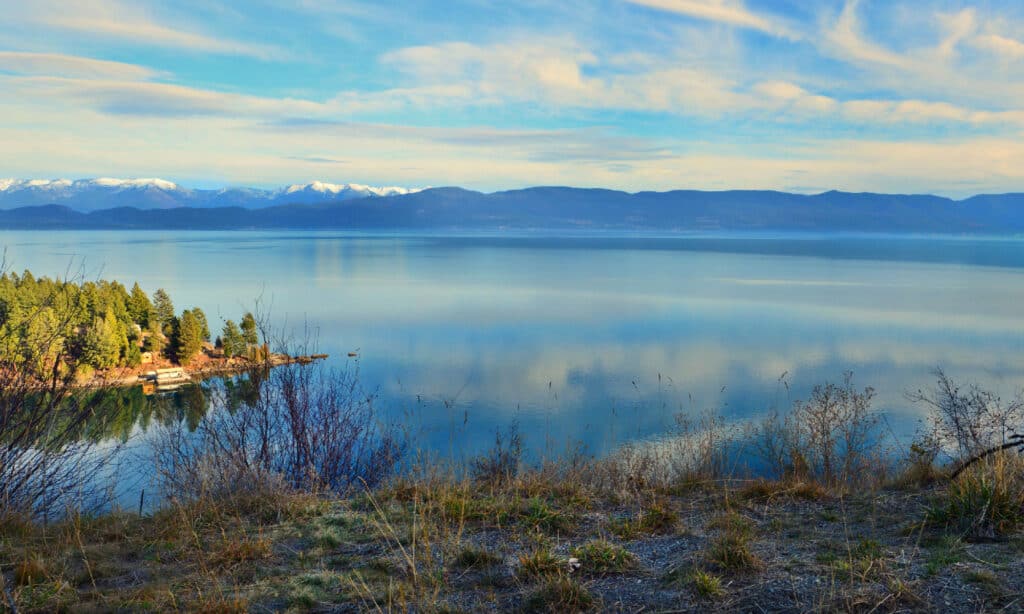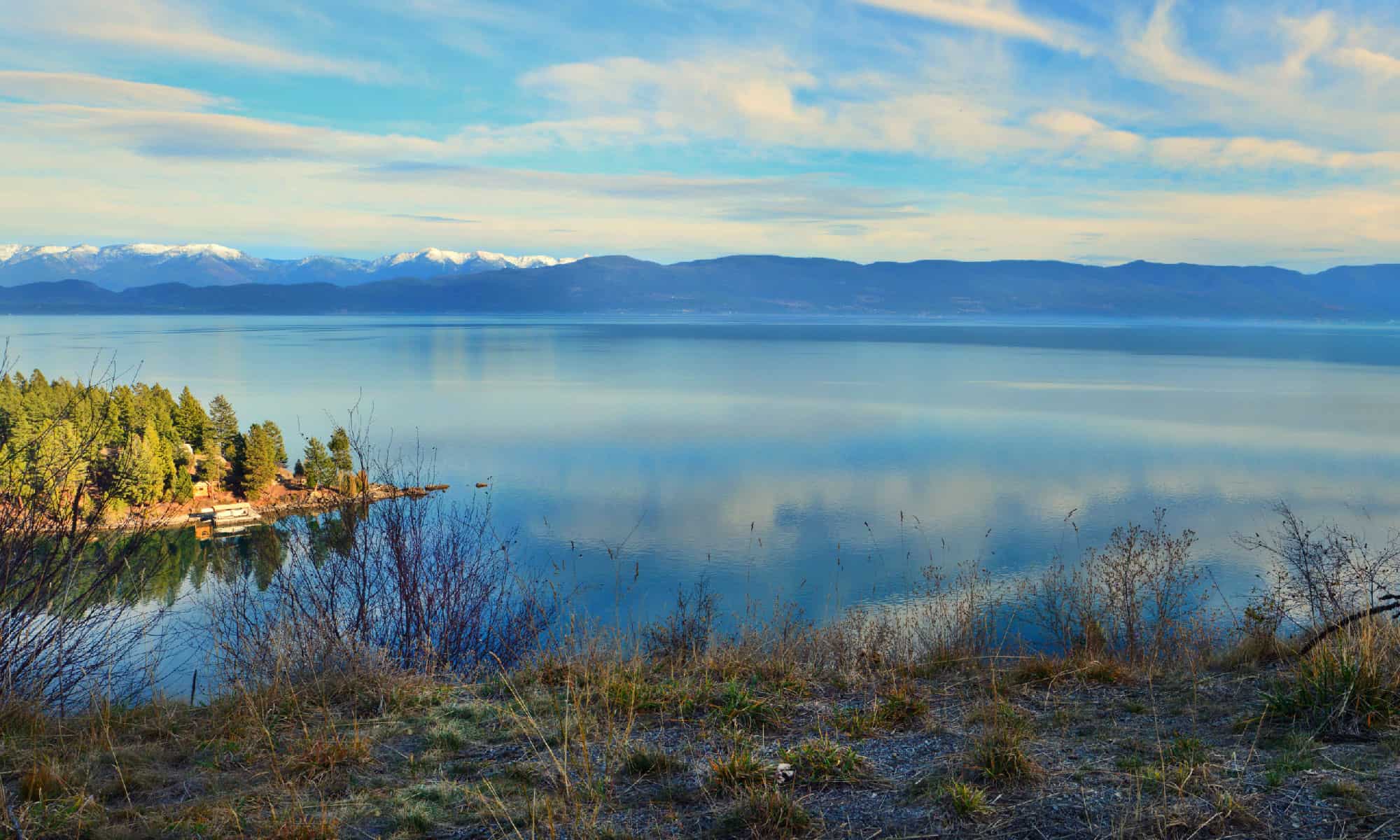 Are you a naturalist who seeks out new experiences? Have you considered taking a road trip to Montana soon? If that's the case, you should visit Flathead Lake. Potentially the most visited and famous, Flathead Lake is the largest natural freshwater lake in the western US outside of Alaska and the second-largest lake in Montana, with a surface area of 126,100 acres (510.2 km2). It's a massive natural freshwater lake with largemouth bass, brook trout, smallmouth bass, rainbow trout, and brown trout in abundance. It boasts 185 miles (297 kilometers) of shoreline and 200 square miles (517 square kilometers) of water, making it an excellent location for sailing, waterskiing, fishing, swimming, and other water activities. Wild Horse Island State Park, the lake's largest island, is a popular location for hikers and wildlife aficionados.
    1. Fort Peck Lake
If you're looking for outstanding Montana fishing, Fort Peck Lake is one of your best options, with more than 50 different fish species in its waters. Fort Peck Lake is Montana's largest lake, formed by an impoundment of the Missouri River in eastern Montana. With over 1,500 miles of shoreline, this gigantic man-made reservoir is approximately 245,000 acres (991.5 km2) in size. The most sought-after species include walleye, northern pike, paddlefish, sauger, lake trout, and chinook salmon. The Charles M. Russell (CMR) National Wildlife Refuge, which surrounds Fort Peck Lake, is a great place to go if you're seeking something other than fishing. Over one million acres of public property are available for fishing, hiking, hunting, camping, bird-watching, and other outdoor activities at this refuge.
Up Next:
More from A-Z Animals
---
The Featured Image
---